Although many people start to read books on the e-devices, there are still lot of people like the feeling of holding a physical book. If you are one of these people, then you must own one or two book related furniture's like shelf or accessories like bookmark, or something can be the shelf as well as the bookmark – book rack from AGUSTAVfurniture.
The book rack is an award winning design, featured in renown magazines such as Vogue, GQ, Tatler Magazine, The New York Times. The rack comes with a set of 6, 8, 10 or 12 pins/bookmarks. The pins are detached and can be moved around the back piece to meet your needs at each time.
The books rest on a small wooden plate so the pages stay intact. The plates can be moved back and forth on the bottom of the book to control the height of which the book hangs, making it possible to line different sized books up in a straight line.
Personally, I love the design a lot. It not only holds my books, knows where I stops, but doubles as a appealing display and saves space by hanging on the wall. However, I have to say around 250 USD for a book shelf is a bit pricy.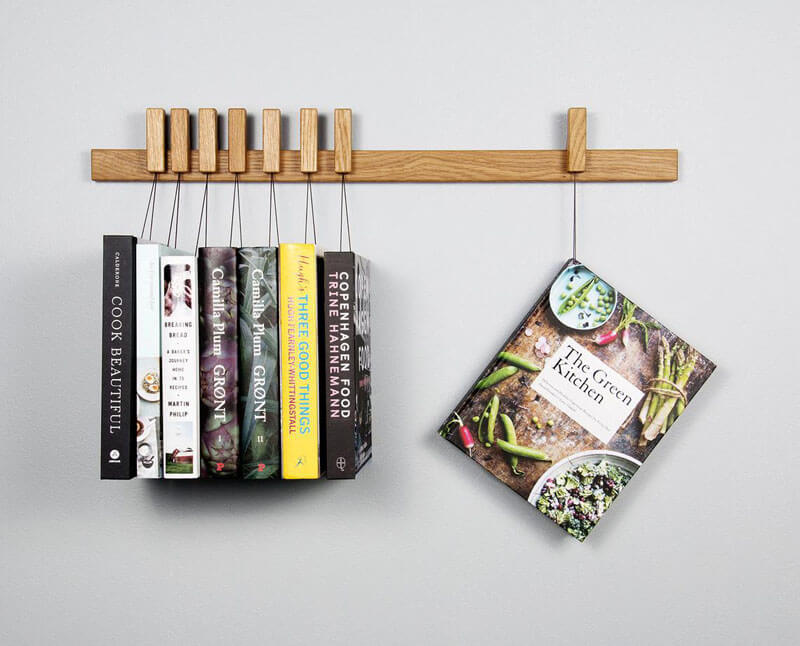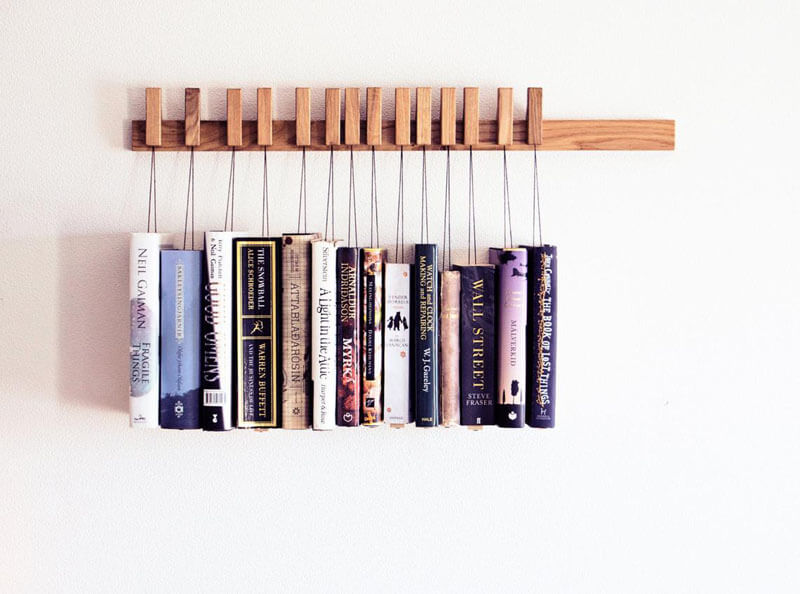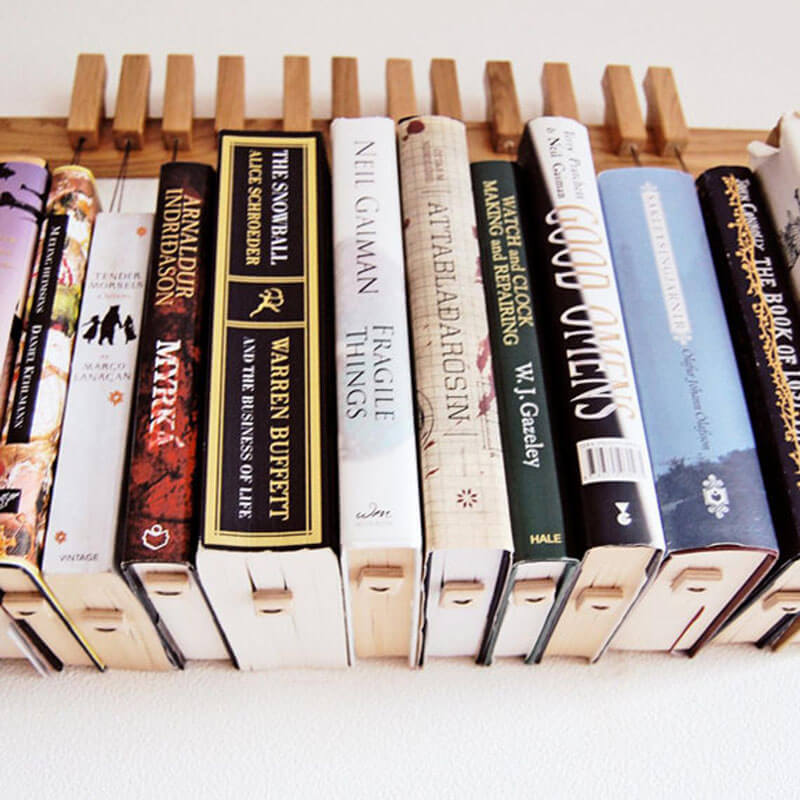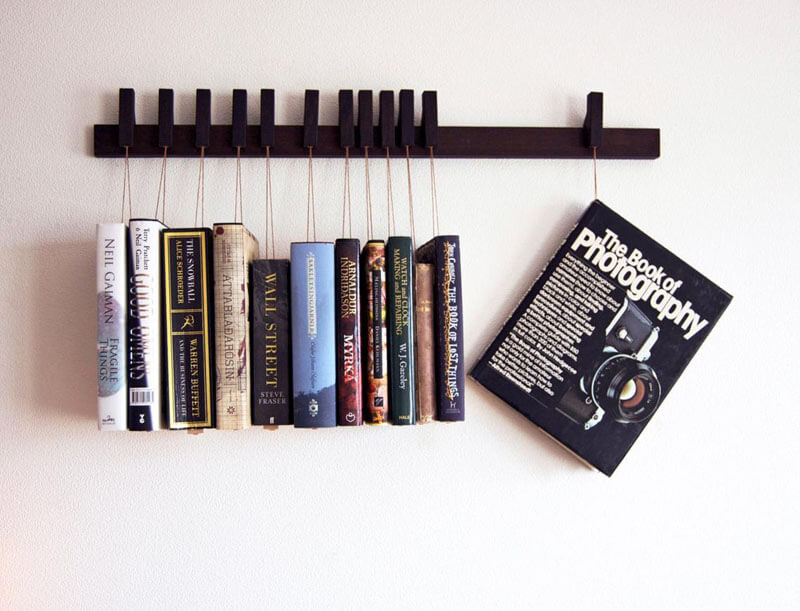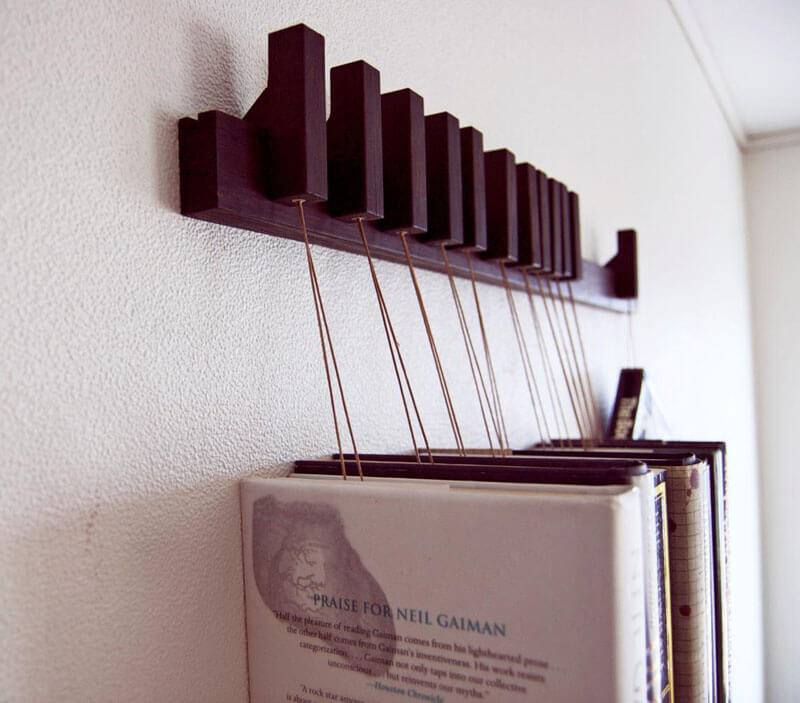 This post may contain affiliate links. If you make a purchase, Design Swan may earn an affiliate commission. Please read our disclosure for more info.