Stress has become something we're dealing with frequently, sometimes even on a daily basis. And when you consider all the side-effects that result from it, taking the time to relax becomes a necessity. Why look for a way to unwind outside, spending money on retreats when your own home can be the main place for relaxation?
Currently, one of the popular decor trends is turning your bathroom into an oasis, a personal spa if you will. This is the perfect opportunity to add some changes in this room to give it a 5-star-hotel feel and benefit your wellbeing at that. Even if your bathroom is small, it's still no excuse to avoid upgrading it.
There are bathroom warehouses with an extensive range of stylish fixtures for big and small bathrooms alike at the most convenient prices that you can turn to for such a project. You can also visit some homeware stores to add the little accents that will make your bathroom cosy and welcoming. After the transformation, every day can be your spa day!
If you're new to such upgrades, this article will help you figure out how to get the retreat feel at home providing you with some ideas.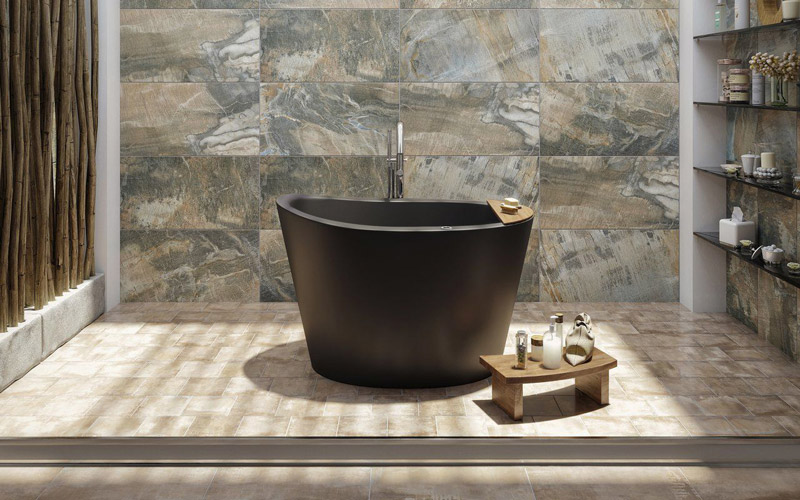 Replace the Towels
When you first enter a 5-star hotel room, you notice the soft towels neatly placed on the bed which immediately speaks of comfort. Since comfort is the main characteristic of vacation relaxation, it's only logical to make use of it in your own sanctuary at home. And what better way to accomplish it than by tossing out your old lifeless towels?
There are various fabrics you can introduce in your personal oasis, but if outstanding properties like moisture-wicking, thermo-regulation, antibacterial and luxurious softness that doesn't cause irritation are what you're after, then bamboo is the ideal option. This kind of addition to your home also happens to be a way to improve the quality of your life!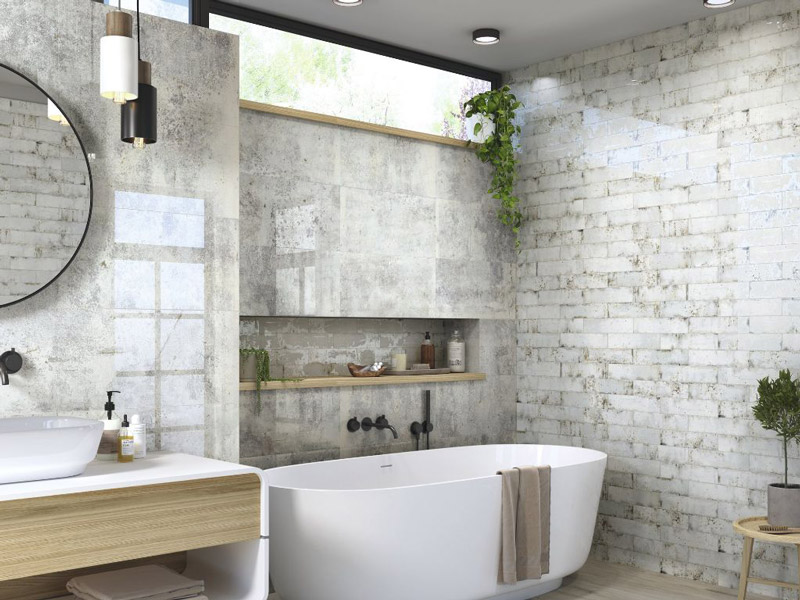 Personalise Them and the Space
In case you want to personalise the area, or rather the towels as the main comfort items, you can have them monogrammed. Such a move would considerably elevate the luxury too. Lastly, if you truly want to pamper yourself, don't forget the power of fancy and functional bathroom supplies like heated towel rails.
Besides keeping your towels organised, they'd also keep them warm and dry – just what you need for a spa-like feeling. This is what makes them even better than mere hooks. As they're available in a variety of styles, you can take your pick depending on how much space you can use up for such fixture, as well as the finish that most suits your interior decor.
Moreover, you'd greatly benefit from them in terms of heating and energy-efficiency since they would heat up your bathroom without you needing to use an extra heating source; especially if you've got a small living space. Not to mention, as they're useful for regulating the room temperature, they help regulate the moisture as a result, which means there's less mould to worry about.
Along with doing you a favour in the aesthetic and utilitarian sense, it's an investment that comes in handy if you're after adopting a more sustainable and eco-friendly lifestyle.
Swap the Bathmat
Unless you've got a bathroom with a heated floor, you probably don't like to step on the cold floor right out of the bath or shower, particularly in the cold days. So, you could definitely use the help of a bathmat. Same as the towels, it could do with replacement.
Again, bamboo is a great option in the form of a bathmat. But depending on how fancy you want to go with this upgrading move, you might also want to consider spicing up the area with a sophisticated solution like Persian oriental rugs.
They're recommended if you want to add interest and texture to your bathroom as they're famous for their intricate patterns and rich colours. You'd further like them for their durability and quality since they're known worldwide for the outstanding craftsmanship. Still, to be able to preserve the beauty of the natural fibres, you'd have to regularly vacuum and have them cleaned professionally every three years, so if low-maintenance is what you require, then it's best to stick with bamboo bathmats.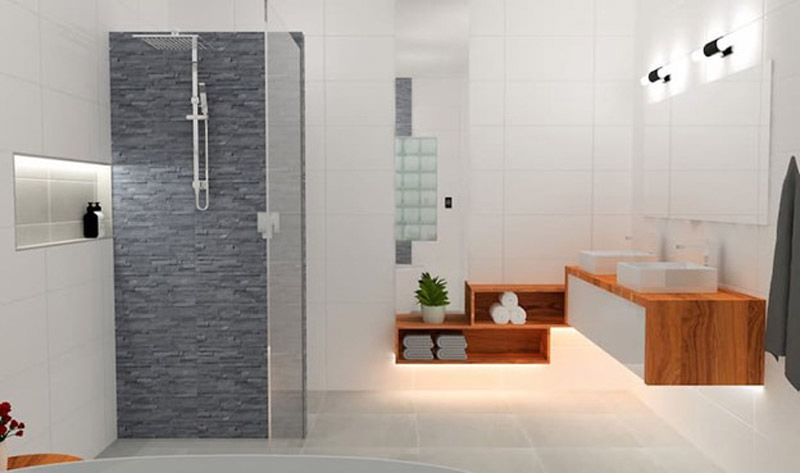 Remodel the Shower
The shower is the area of the bathroom that you will use for relaxation. The best ways to remodel your shower area is to upgrade the showerhead or choose a frameless shower screen as the latest bathroom trend.
Since the shower head can make or break your showering, it's one of the more important upgrades you can make. To get the hotel treatment, buy a low-flow model that's got a WELS rating if you want to save up water and money, and look for a material and finish that aren't only stylish but low-maintenance too. Brushed nickel, brushed brass, black matte, and stainless steel are some of the options. Those who want to have flexibility with the spray patterns should look for a multi-function model.
If you've tried and tested what a new shower curtain can do for your bathroom, and it's not giving you the private sanctuary look you were after, a frameless shower screen is the way to go. A shower screen is adequate for such a bathroom transformation because it's elegant, far more durable than shower curtains and of course far easier to clean; you just need to clean up soap and water residue and that's it.
Unlike certain models of curtains that are available in one size only, the screens you can buy at trustworthy bathroom warehouses can be custom made to fit your special requirements.
Furthermore, in the case with smaller bathrooms, the space can be pretty cramped when you add a curtain, which isn't to say about the frameless screen – on the contrary, it makes the room seem even more spacious as it's transparent. It's this very property that also allows for more natural light in so that's a reason more to invest in one if you don't like the options that inhibit the light you welcome from the windows.
Throw in Some Seating
Can you possibly think of another solution to elevate the comfort in the bathroom same as you'd find in posh hotel rooms? There are different seating choices to consider depending on how much space you can work with, and the level of cosiness you're after. A tiny stool by the bathtub or even inside the shower offers you the chance to sit during your shower routine. You can also add extra comfort in the bathroom by getting a stylish ottoman as the double-duty piece it is.
If you buy one in a design that provides storage too, you can use it to keep some of the belongings you want to keep out of sight and have your bathroom clutter-free. Bigger bathrooms you don't know how to fill up are perfect for armchairs where you can place your clothes before relaxing baths and showers. And as a last resort, a bench ideal to use for seating as well as for displaying your soaps and salts. Sounds like a great way to treat your senses, right?