Sheds are a multipurpose storage to store tools, garden equipment, and other items. Sheds have become very popular in backyards and gardens due to their convenience and affordability.
They are the perfect storage solution for items that are not used every day but still need to be accessible. The use of a shed is a great way to add extra storage space without the cost of building an addition.
More often, they are used as a workspace or workshop. Sheds are an efficient way to store items away from the main house. People also used sheds as a playhouse for children. Sheds have been used for a variety of purposes: as a workshop for hobbies or a business.
Why Are Sheds Important?
Sheds are made from durable materials, such as metal or wood, and can offer protection from the elements of your belongings. They provide a dedicated area to work, store items, or host small gatherings. They are also useful for storing tools, lawnmowers, and other outdoor items. Sheds also provide a safe space for outdoor projects, such as gardening or woodworking. There are countless possibilities with sheds, and they are a great way to increase the value of your home.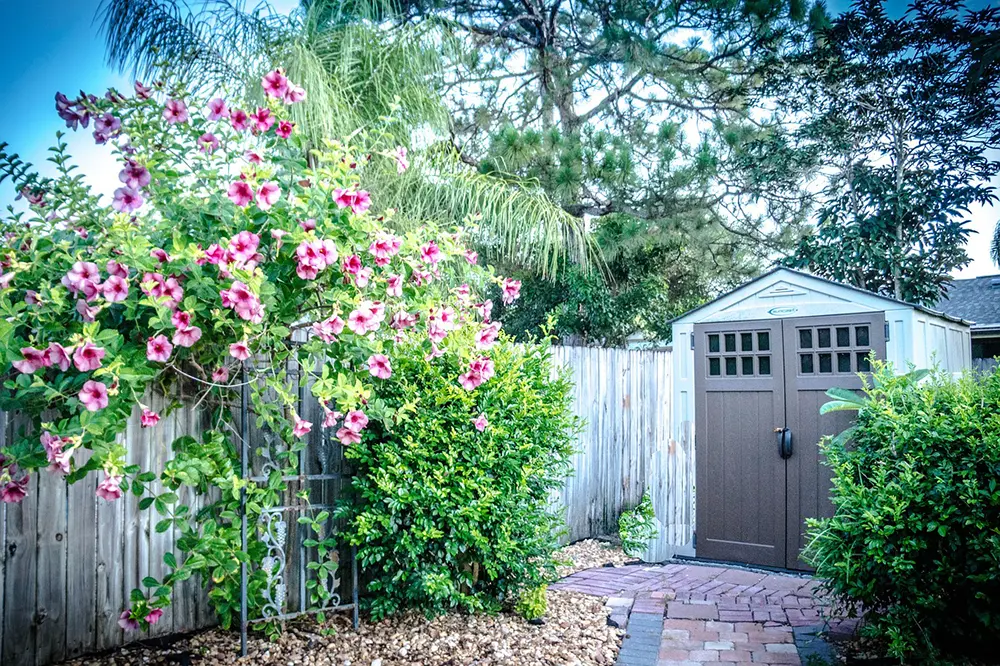 Advantages Of A Garden Shed
Check out what benefits you can get from a shed on your property.
Happiness at work:
Garden clutter is a thing of the past, with sheds that organize every tool and equipment. These sheds are customized to fit individual needs and space. They provide true happiness at work when you are using them as a workspace (a personal and secure space).
A toolset:
Keep your garden investments safe. Sheds protect tools so they are ready to use. Sheds provide a secure space for storing and organizing garden tools. They are designed to be useful and convenient, providing a secure and organized space to store work tools and equipment.
Best for gardening season:
Sheds are also a great place to store other important garden items, such as fertilizers and seeds. They give endless possibilities to store valuable gardening essentials. You can expand your gardening hobby in a shed or simply use it for DIY projects.
A personal DIY project base:
Use sheds as potting plants or building wooden furniture. They are your base where you can give a life to your imagination and pursue your hobbies. Aside from storing tools and other supplies, sheds can also be the perfect place for plants and furniture.
Creative additions to your property:
Sheds are not just a workshop or workspace for your property; they work wonders, like enhancing the property's value and making it more appealing to others. They give an aesthetic look to your home and can become a focal point in your garden.
Convenient weather protection:
Keep your gardening items safe and secure from harsh weather conditions like rain or snow in a space like a shed. When you have a workspace in your backyard, you can easily protect your valuable home interior and outdoor furniture during harsh weather conditions.
Your workshop:
A workshop can also provide the perfect space to store tools and supplies, giving you the space to keep everything organized. Sheds can be used as workshops to work on projects and hobbies, giving you the extra space you need.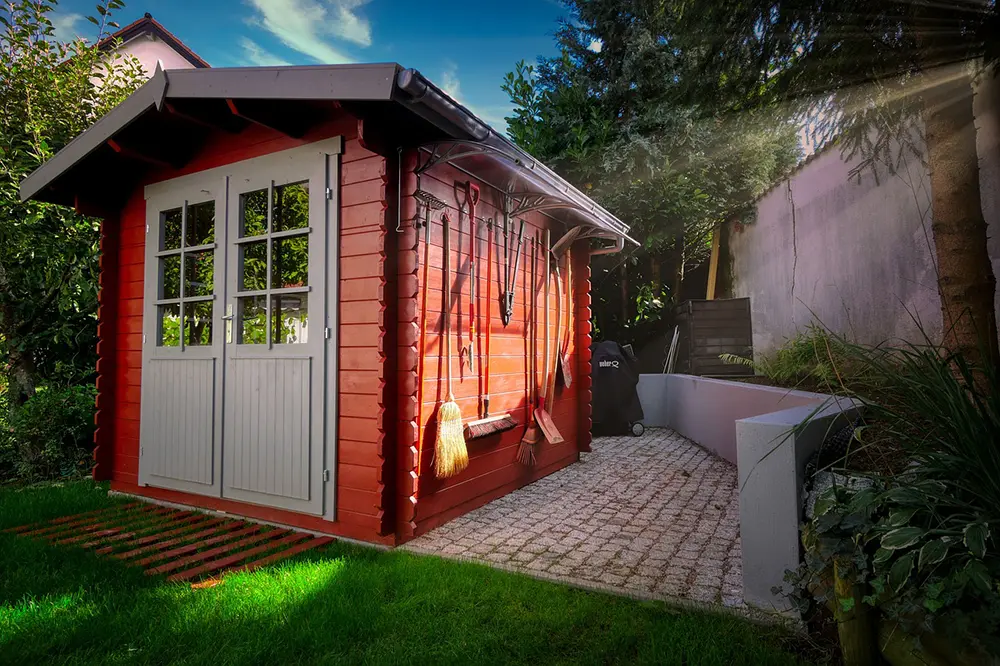 Maximize space:
Maximize space without compromising living. The shed stores gardening supplies efficiently so that you can enjoy a nice and calm walk in your garden.
Make your life and work balance:
Sheds can balance your work life while providing you with easy support. Sheds can be the perfect place to disconnect and take a break from the pressures of work. Customize your shed just the way you want as per your focus and interests. They also help you to stay productive and motivated.
Conclusion
There are many benefits to having a garden shed besides just storage space. Garden sheds elevate gardening experiences, enhance your property's aesthetics, and offer organized storage bliss. The hidden treasures you discover inside your garden shed won't just serve as a practical addition but also as a source of inspiration, creativity, and endless joy. Garden sheds provide the perfect space for storing tools and other gardening supplies. They can be a home away from home, providing a tranquil escape from the everyday hustle and bustle.