Unusual Fire Painting by Steve Spazuk
Steve Spazuk, known as "Fire Painter", has developed a unique technique using the flame of a candle or the flame of a torch as a pencil to create his paintings with trails of soot. Spontaneity and chance are the heart and soul of his creative process. Spazuk often doesn't know what images he intends to make but instead explores patterns and shapes found in the soot to guide the artwork. With the help of other tools like feathers and paint brushes, he is able to create some really delicate works.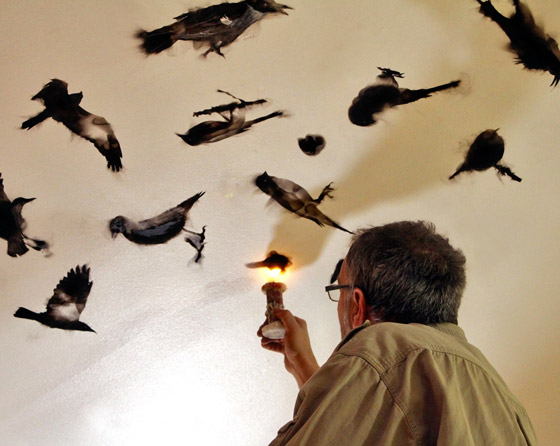 Spazuk often works piece by piece, collecting a multitude of unique elements that he assembles into mosaics. Entities that, once grouped together, afford a different meaning and provide a new perspective that is both novel and complementary. Check the video below to see how Spazuk create "Fire Painting".