When we talk about rooftop pool, you probably will never think it will look like below. That is a literally rooftop pool which actually takes the whole roof. Yeah! When I first saw its photo, I told myself how fun it would be if the roof leaked. If you share the same worry as me, then relax, at least for now because it is just a concept for now. Designed by Anti Reality, this vacation home has a inverting roof like basin which makes it a perfect pool for luxuriating while gazing at the seaside views.
Summer House is a 914-square-foot (85-square-meter) one-story dwelling meant to be perched on a coastal cliff. Besides its innovative/whimsical pool, its wraparound outdoor walkway and panoramic windows running the entire interior also sparkle in the design and make is perfect for indoor/outdoor living.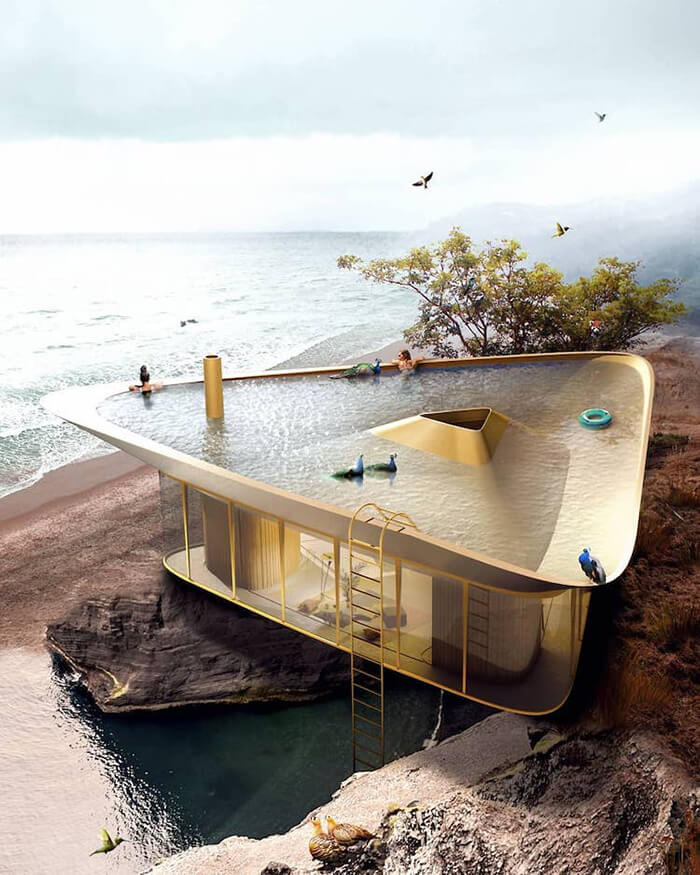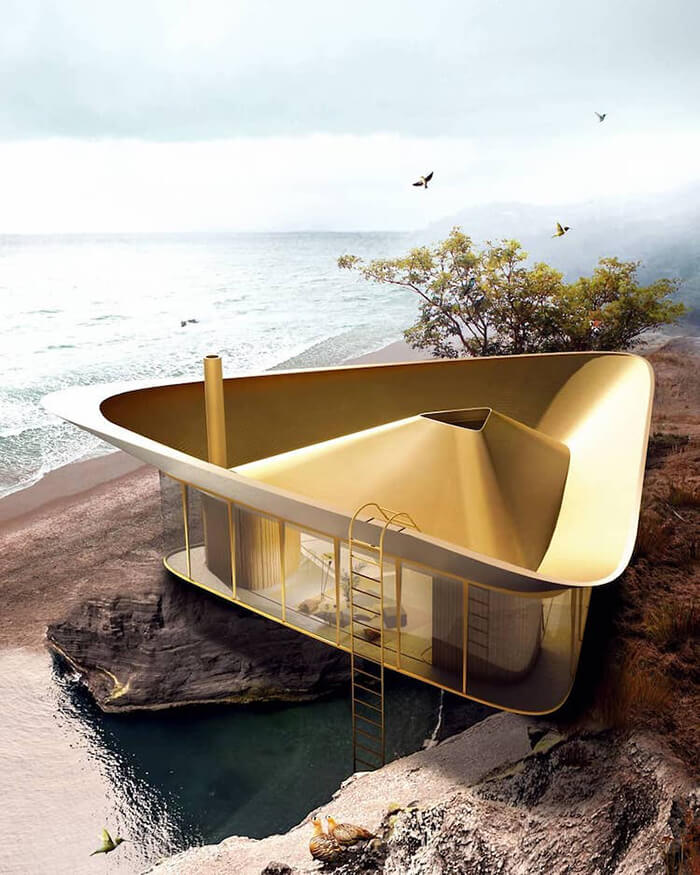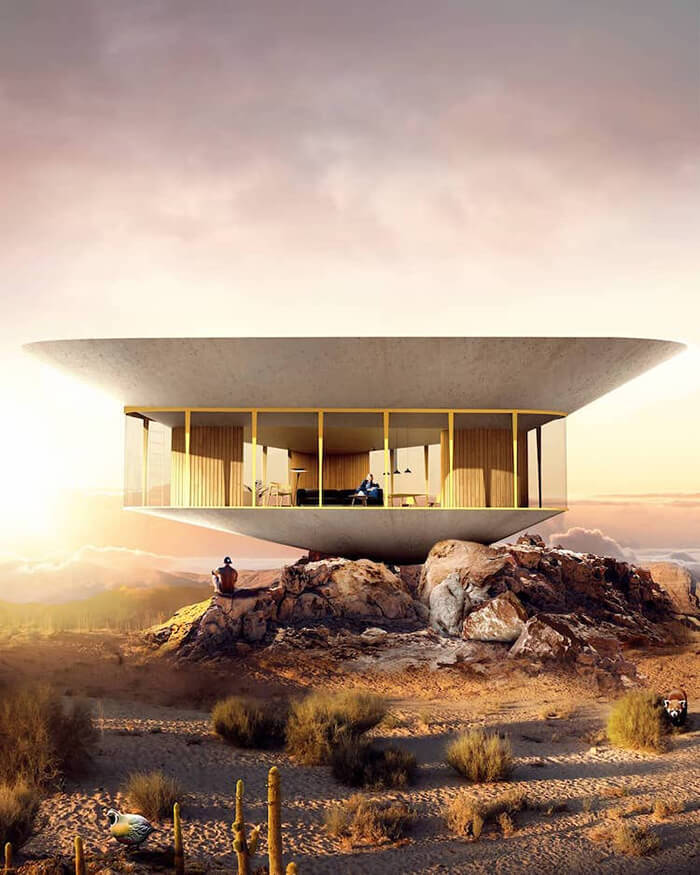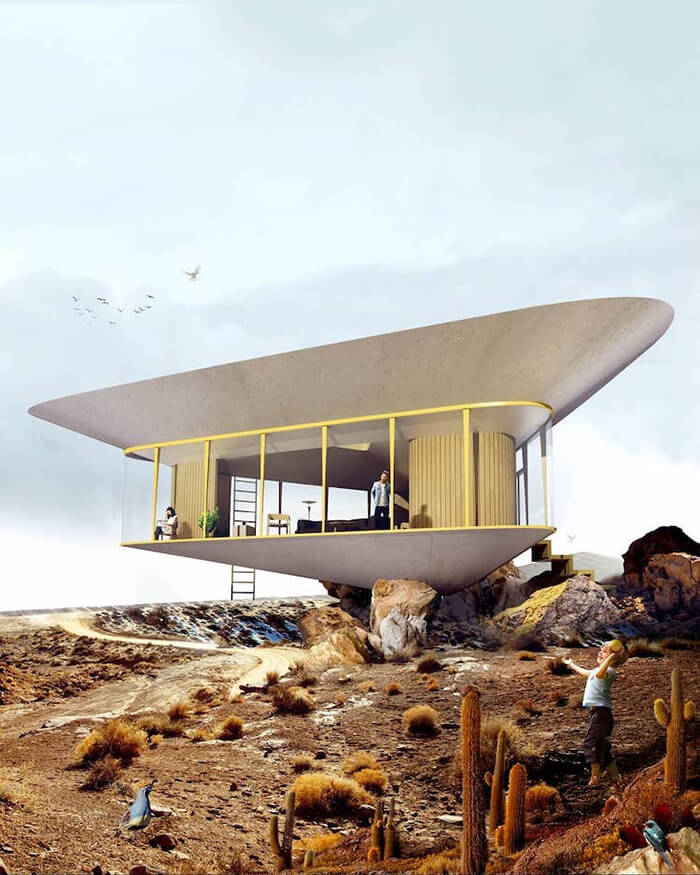 In terms of privacy, there are three structural cores that can be configured according to how the interior is used. Each core holds a different function—bathroom, kitchen, and bedroom—and can be as open or closed as one would like. It's even possible to open them up entirely, creating a freestanding wall that wraps the entire interior.