Looking for a trendy piece to upgrade the look of your room? A recliner might be just what you need. They are increasingly popular in recent years. The global recliner chair market reached a value of $ 3.7 billion in 2021.
They are perfect for watching TV, reading a book, or taking a nap. But before you run out and buy one, there are some things you should know.
This article will discuss the types of products available, what to look for when buying one, and how to maintain it properly.
What is a Recliner?
It is a chair that can be reclined to provide comfort and support. Recliners are often large and upholstered, making them perfect for relaxing after a long day.
They come in manual and power versions, with the power version allowing you to recline with the touch of a button.
Types of Recliners
Here are the primary types of these products you will find in most online stores:
1) Manual Ones
It is the most basic type. The reclining motion is controlled by a lever or handles located on the side of the chair.
They are affordable, and many people find them relatively easy to operate. If you want a simple yet affordable option, go for a manual chair.
2) Power Chairs
This type is operated by a switch or buttons on the chair, or sometimes via remote control. They are generally easy to use. You can find models with different functions such as massage and heat. Power chairs are a good choice if you want something easy to use.
3) Lift Recliners
Lift ones are designed for people with mobility issues. They use an electric motor to lift the user into a standing position.
They can be accommodating for people who have trouble getting in and out of chairs. Some models have a built-in massage function.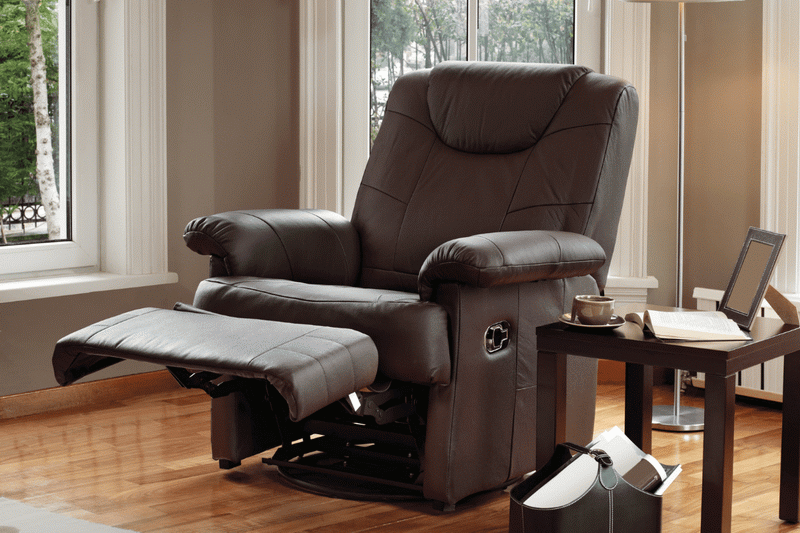 Things to Check While Buying Recliners
Here are a few things to check when buying these products:
1) Size
Size plays a significant role when it comes to recliners. You need to make sure that the product will comfortably fit in the available space.
Also, consider how much space you'll need to recline fully. Some models require a lot of space, while others don't require as much. If you're short on space, be sure to choose a model that doesn't require a lot of room to recline.
Another vital factor to consider is the height of the item. You'll want to make sure that the chair is the right height for you so that you can quickly get in and out of it.
To determine the right height, sit in the chair and see if your feet can touch the ground comfortably. If not, you may want to consider a different model.
2)Comfort
Comfort is essential when it comes to recliners. After all, you'll be spending a lot of time in it.
When testing out the items in store, be sure to take your time. Sit in it for at least 15 minutes to feel it.
Adjust the settings to see how easy it is to do so. Lie down in it and make sure it's comfortable for you to do so.
Some items have massage features, which can be nice after a long day. If this is something you're interested in, be sure to test it out as well.
Finally, make sure the chair feels sturdy and well-made. It should be able to hold your weight without wobbling.
3) Material
The most common materials used in these products are leather, fabric, and microfiber. Each has its pros and cons that you should consider before making a purchase.
a) Leather

Leather is a classic option that will never go out of style. The product is more durable and easy to clean, making it an excellent choice for busy families. However, leather can be expensive, and it may not be the most comfortable option if you have sensitive skin.

b) Fabric

Fabric recliners are usually less expensive than leather versions and can be more comfortable for people with sensitive skin. The furniture may not be as long-lasting as leather ones and require more frequent cleaning.

c) Microfiber

Microfiber is a newer material that has become popular in recent years. It's soft, durable, and easy to clean, making it a good choice for families with young children.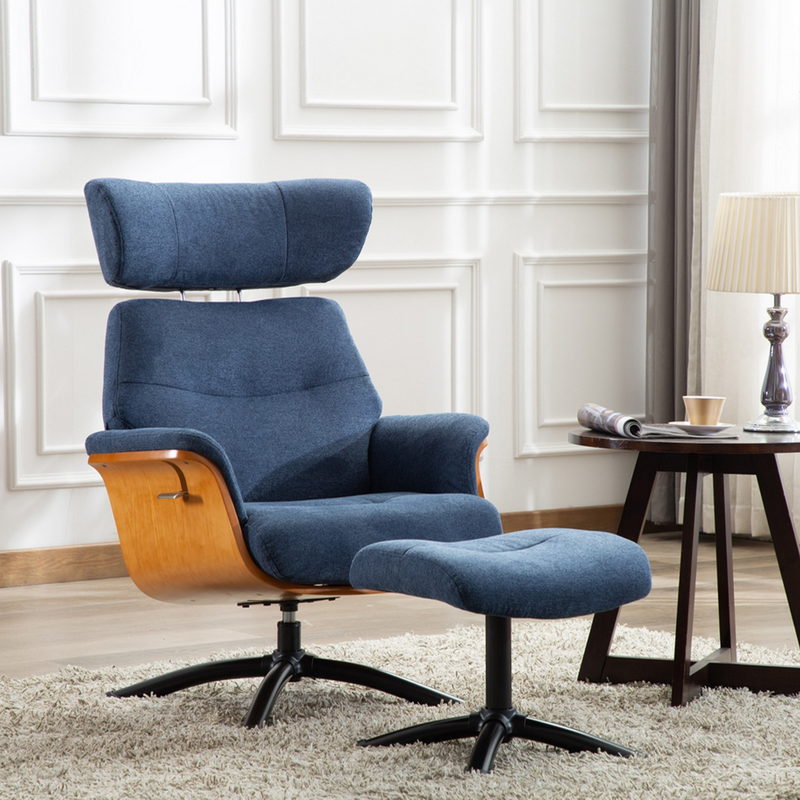 Final Thoughts
Home furniture is a considerable investment. You should ensure that you're getting the most for your money, especially when it comes to such a personal piece as a recliner. Hence, you must buy those from reputed dealers who offer the best quality and warranty on products.