Remodeling projects are hugely expensive, so if you are planning to tackle a kitchen remodel, you should be planning very carefully for it. What a shame it would be for you to waste hundreds of dollars on part of the remodel that you could have saved if only you had planned better. It would also be a tragedy if you were not pleased with the final product after all the time, expense, and hard work that went into it.
In a major city like Dallas, a remodel can be more expensive than in a smaller town, so you will have to be even more careful with how you spend your money and what kind of planning goes into the project. With that in mind, we want to share with you some guidelines to help you make the most of your remodel and to help it to go smoothly for you.
The Purpose of the Remodel Is Important
You should have a very clear idea of what the remodel is for when you start this project. As you are planning how much to spend, what features to add, and how you want the finished project to look, you ought to know the purpose of the remodel. If you are doing it to improve the resale value of the home, then you won't cater to your own tastes as much as you would to the current trends. If you are remodeling in order to make the kitchen more functional, then focus on the features that would help you achieve that goal. If you are doing a remodel because you want to update the kitchen and make it look more aesthetically pleasing, then be sure to look at numerous options for each part of the kitchen so that you will be happy with the final look.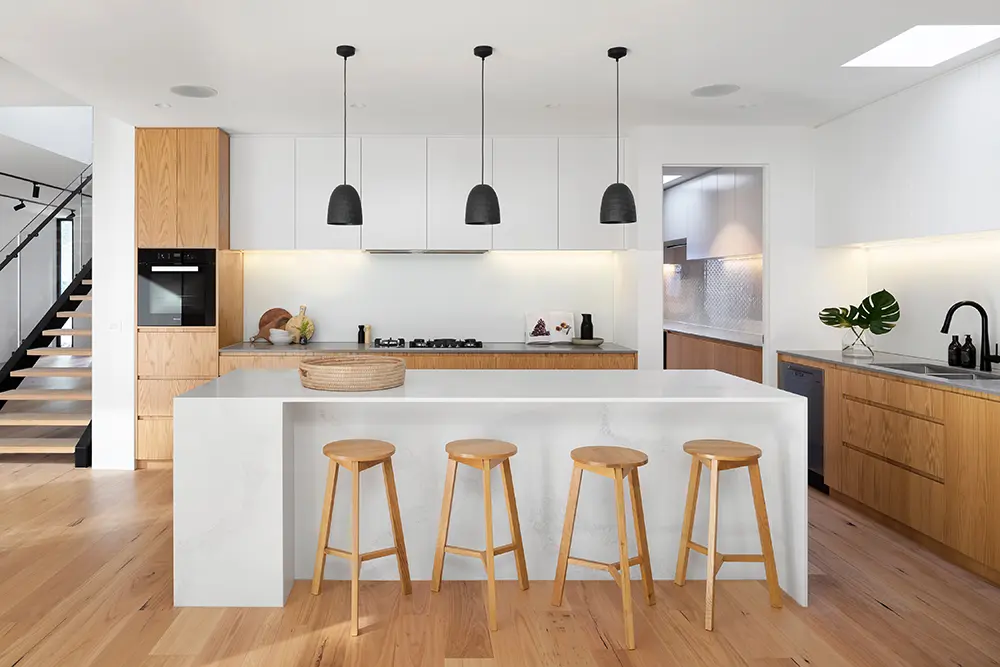 The purpose of the remodel will determine how much you will spend, where your focus should be, and what kind of materials and components ought to be included in the kitchen.
Your Budget Should Be Set Early On
How much are you willing and able to spend on the remodel? That's a key question you need to ask yourself. If you don't take time to look at your finances and figure out how much all of your remodel plans will cost, then you could end up in big trouble. You might get partway through the project and then run out of money and be stuck with a kitchen you can't even use. You could overspend on components that you don't really need and be wasteful as you build because you didn't plan the project out carefully.
These are just two examples, but you should have an idea from them how dangerous it can be to run ahead with a remodeling project on your Dallas kitchen and not have a clear budget mapped out. The experts say to have around 15-20% of the budget saved out in case of unexpected expenses.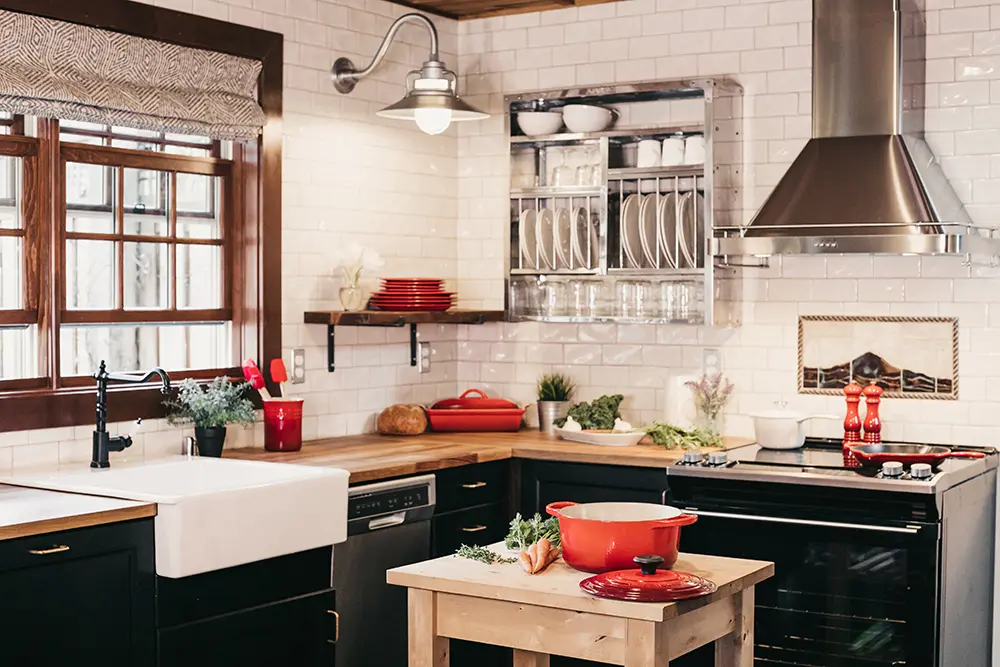 The Layout Should Be Well Thought Out
Before you begin any construction on the kitchen, think about how the new floor plan will work for you. What you can do is map it out on paper to get some ideas and then take that plan to the kitchen and implement it in a test run. You can do this by placing items in the kitchen that would take the place of the new washer, new cabinets, or new island that would be included in your remodel. Measure out how much space you will have to move around in the kitchen and if that will be adequate for you to move comfortably and to allow a proper flow of traffic.
You can also mark off areas on the floor with tape where new appliances and fixtures would go. Then, try to work around that tape and see how easy or difficult it is to do your normal kitchen tasks like that. This gives you an opportunity to make adjustments and work out the kinks in your remodel plan ahead of time. Better to do that early on and find any problems than to wait until the kitchen is partly built when it would be expensive to make changes.
Storage Will Be Vital
As long as you are remodeling the kitchen, why not give yourself more storage space? You can add cupboards, install shelves, and create cubbies, racks, and hooks to hold your items. The added storage will come in handy, especially if you want to store additional items in the kitchen. Who doesn't love to go shopping after a remodel to fill the new spaces?
Think about what your storage will be like and if it will be adequate for your needs, and then implement the necessary storage into your remodel plan.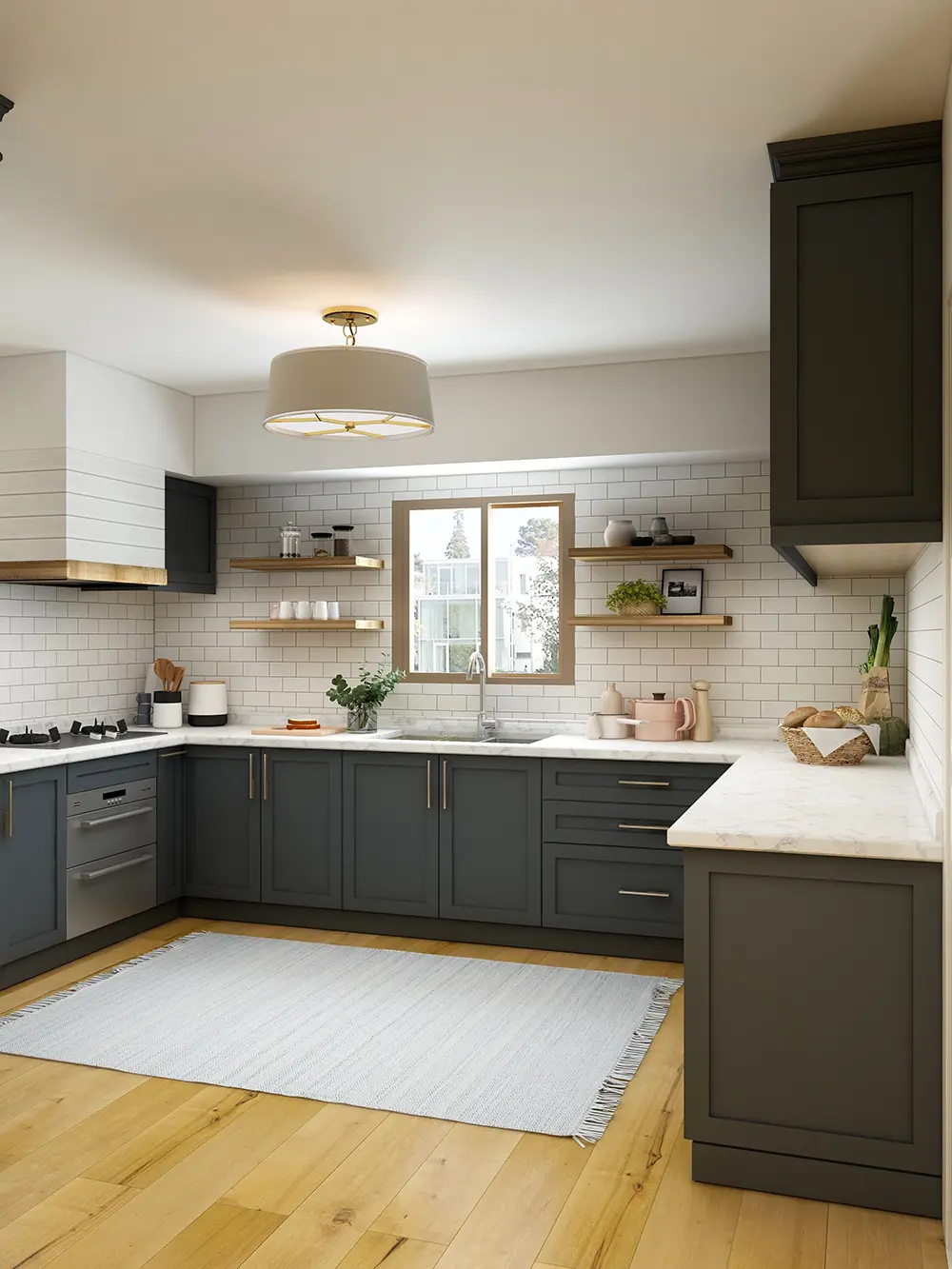 Cleanup Can Be a Nightmare, but It Doesn't Have to Be
Once the project is finished, how will you handle the cleanup process? Are you going to do it all yourself or will you hire professional cleaners? If you hired contractors to do the remodel, will they clean up after themselves or leave a big mess for you? Having them clean up might cost you extra, but it could be the most efficient method to get all of the debris removed.
You have to consider all of the dust and particles that will be scattered around the house as a result of the remodel and the subsequent cleanup. If the cleanup process takes very long, dust and other particles can spread throughout your house, making a big mess and irritating your sinuses. Add that on top of Dallas dust and you have an allergy nightmare. As you are having the remodel done, be sure to plan ahead for the cleanup process and try to get that taken care of as quickly as possible after the construction is finished.
In conclusion, your kitchen remodel can go smoothly, but you need to do some proper planning first. Hopefully, the guidelines we have provided here will be helpful for you as you map it all out and start the project. With some foresight and carefulness, your kitchen will turn out just the way you imagined it.