Although I am not a cat person, I still don't connect them with words like scary and I have to admit kitty is adorable. But this sphynx, called XherdanXherdan definitely not fit the standards of what's adorable and actually, it probably more like a villain who's plotting the evilest plan.
Sphynx, a type of hairless cat, wrinkles from head to toe and always has a judgmental frown. Personally, I would never like such cat. But as usual, One man's meat is another man's poison, Xherdan's hooman, Sandra Filippi, 47, saw the 12-week-old, pink, wrinkly creature, it was love at first sight. And it seem not only Filippi loves Xherdan, he is a popular pet star on Instagram with over 35K followers. According to Filippi, most people are intimidated by Xherdan in the beginning, but then they quickly fall in love after realizing what a sweet boy he is.
I probably will never have chance to get close to Xherdan and won't be able to tell how sweet Xherdan is, but from the pictures I can see, I have to say, no thanks. It just not my type of cat.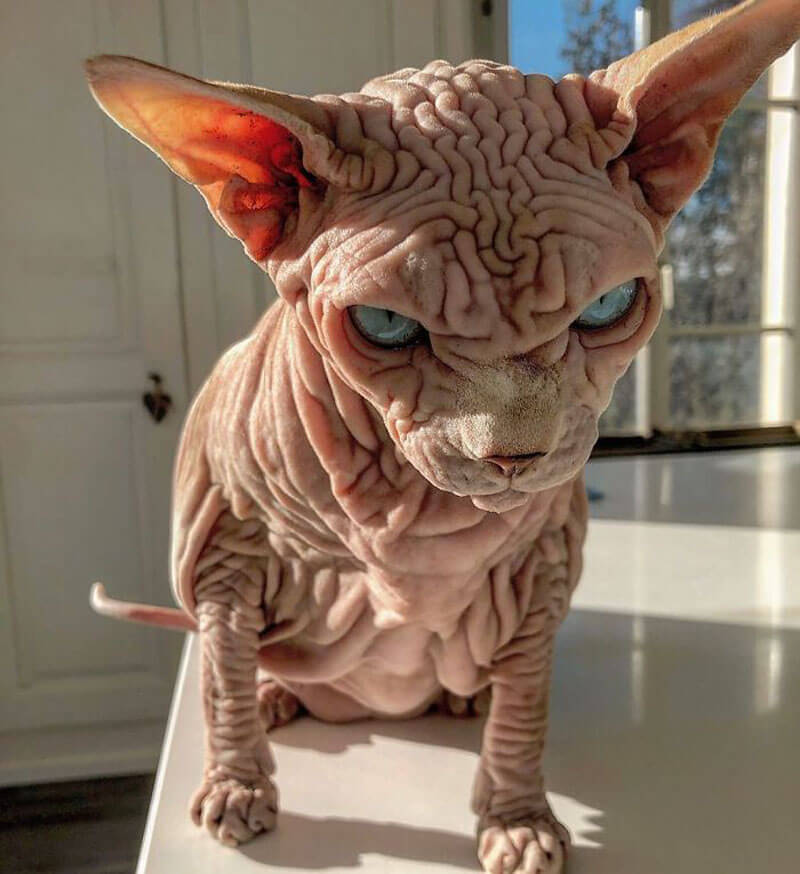 Image belongs to: xherdanthenakedcat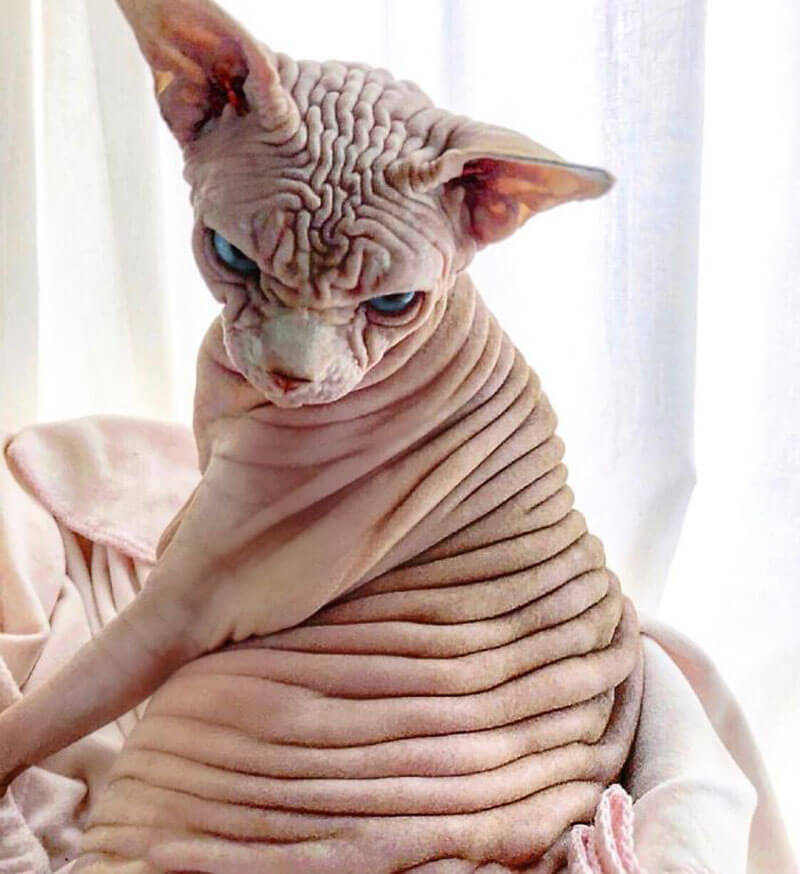 Image belongs to: xherdanthenakedcat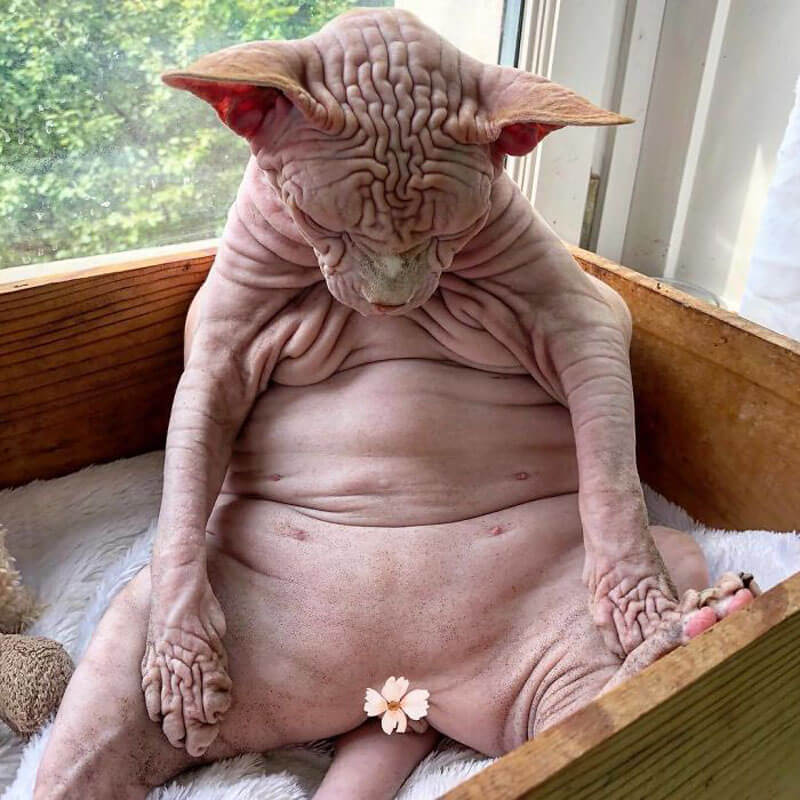 Image belongs to: xherdanthenakedcat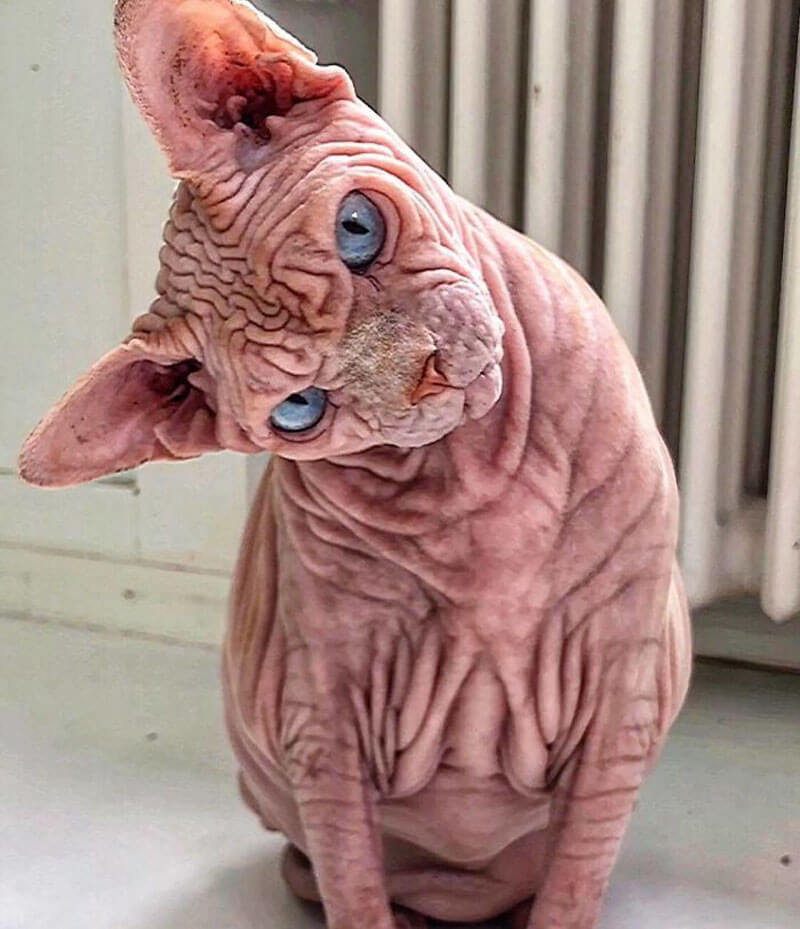 Image belongs to: xherdanthenakedcat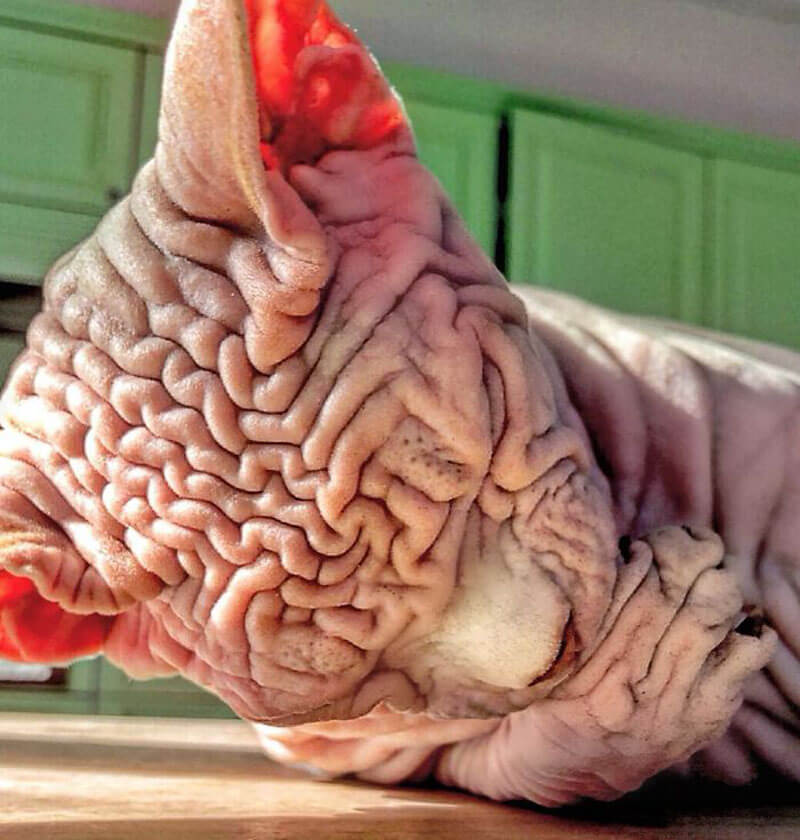 Image belongs to: xherdanthenakedcat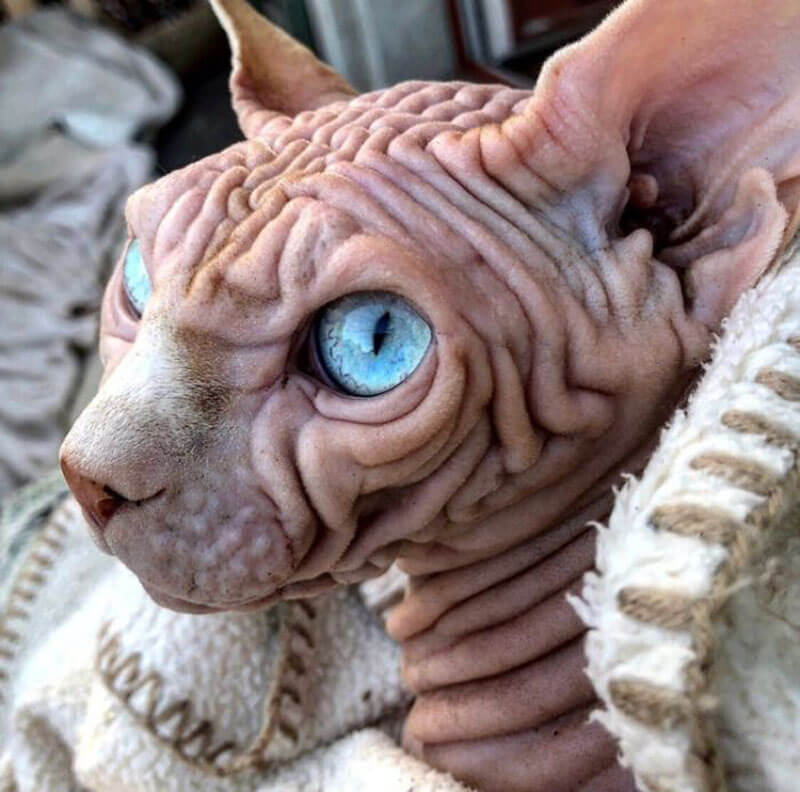 Image belongs to: xherdanthenakedcat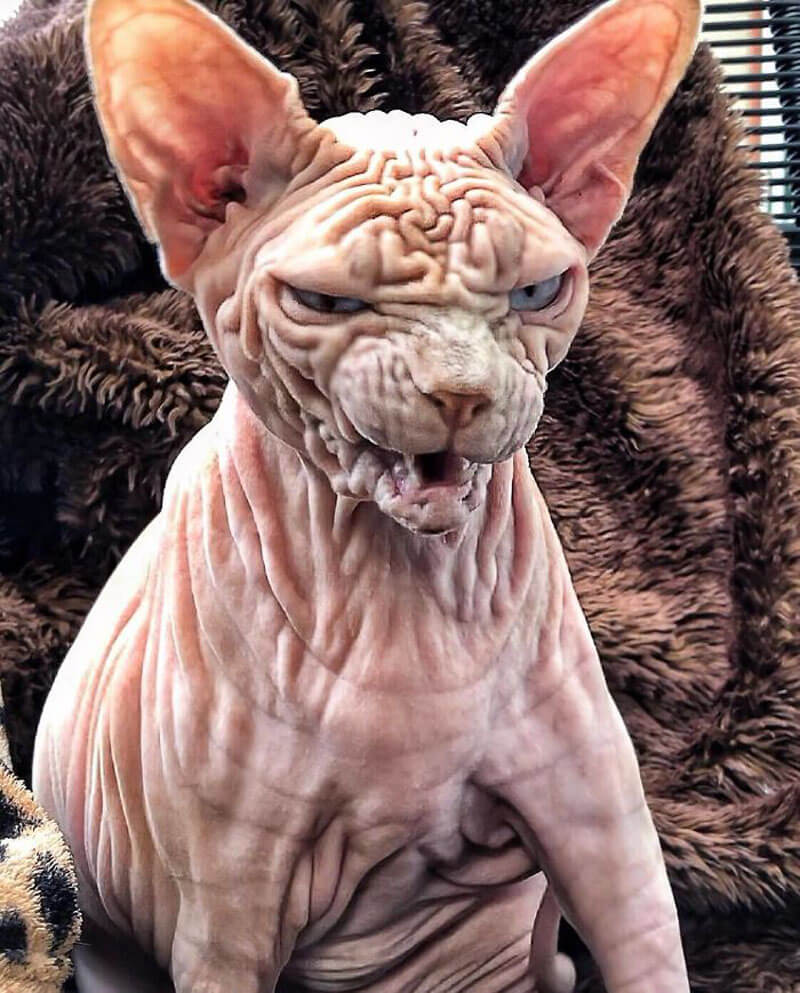 Image belongs to: xherdanthenakedcat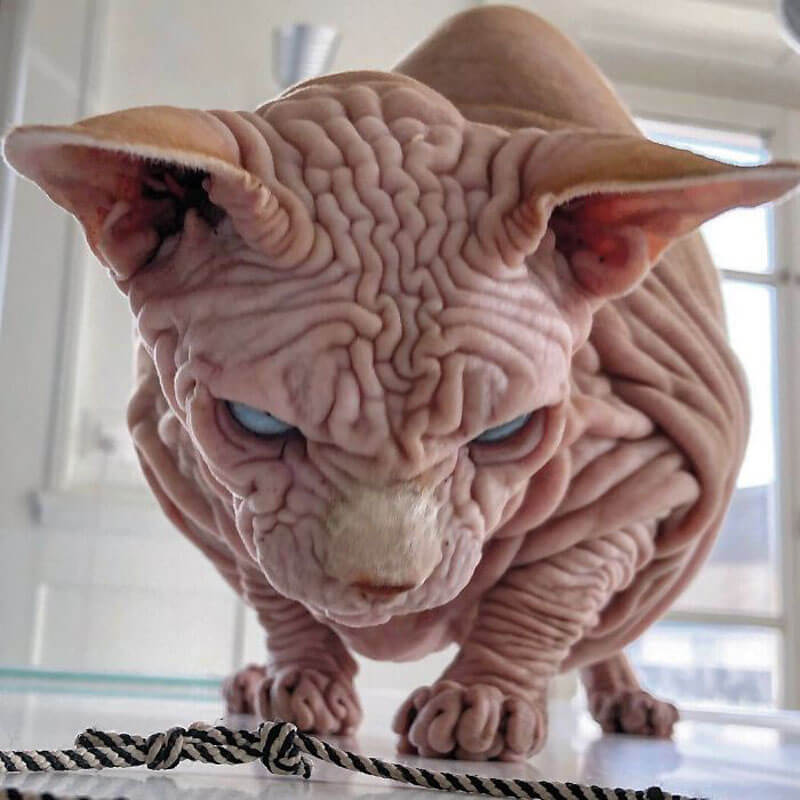 Image belongs to: xherdanthenakedcat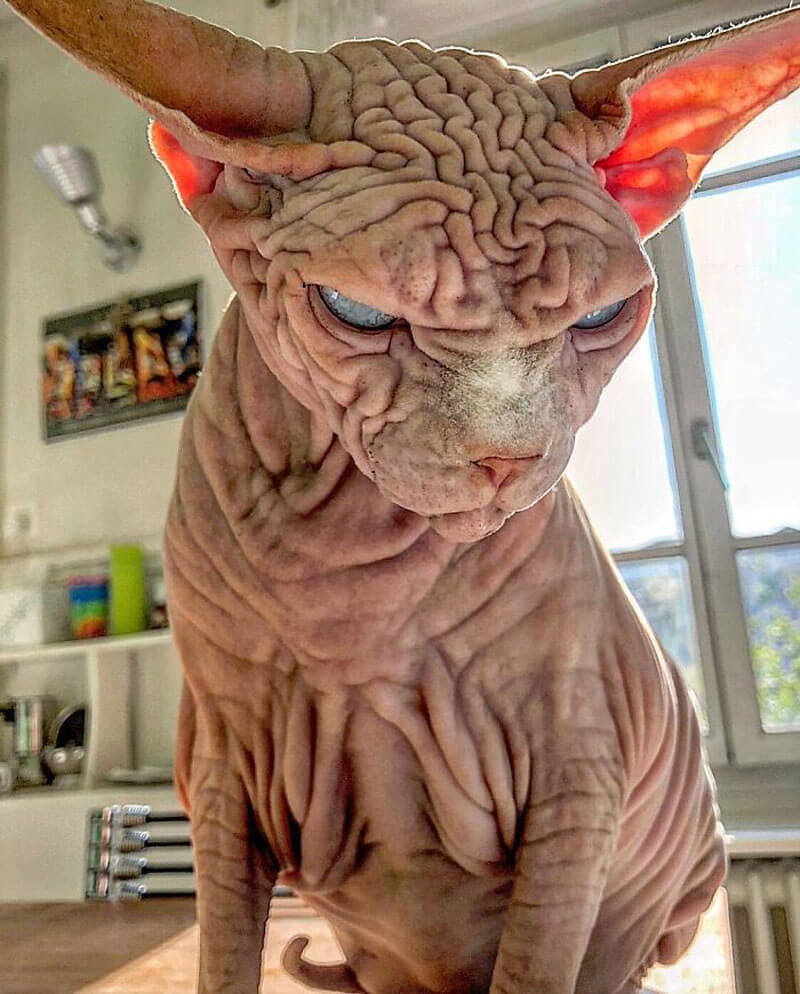 Image belongs to: xherdanthenakedcat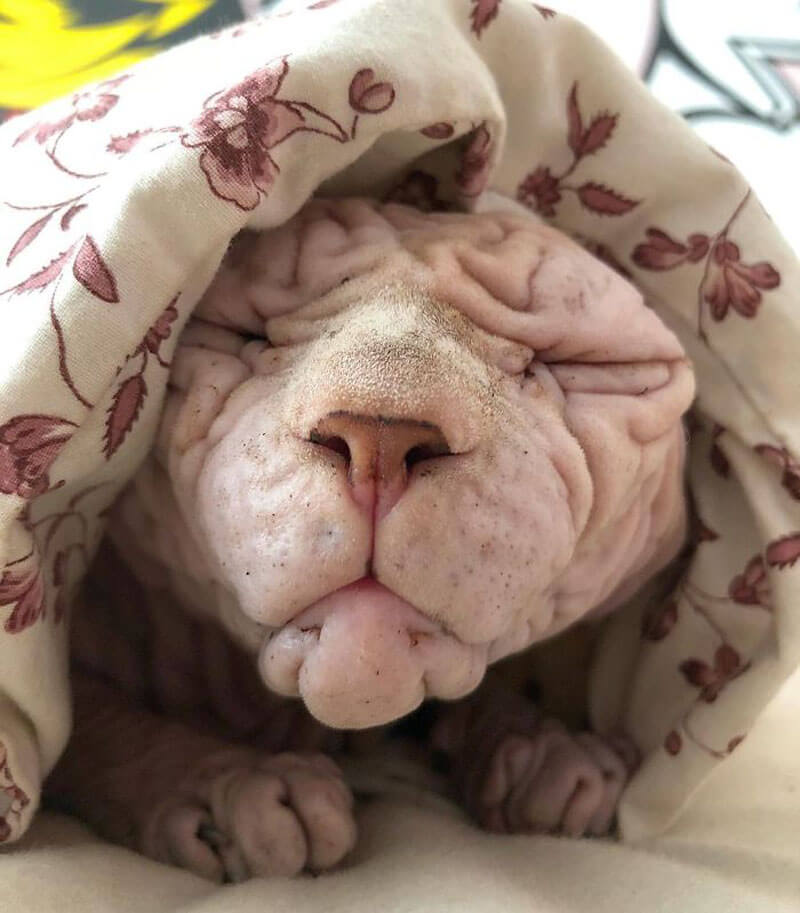 Image belongs to: xherdanthenakedcat