Many people shared their pretty baking goods on their Instagram page and attract many of visitors. In most time, many of us are just staring at the photos and mouthwatering. But is that difficult to bake these things. Maybe not really. Especially when we have the help of baking mold. It is hard to shape a flower or make perfect round bubble cake. However, with so many shaped baking mold, it is achievable.
Maye I am over optimistic about the process. But I will take it a try and make the Diamond Heart-Love-Shape cake for the upcoming Valentine's day. Wish me good luck.
We are a participant in the Amazon Services LLC Associates Program, an affiliate advertising program designed to provide a means for us to earn fees by linking to Amazon.com and affiliated sites. Please read our disclosure for more info.
Cookie Shot Glass Shape Baking Mold [buy on amazon]
A DIY cookie glass mold that turns average cookies into high-end delights. Simply add cookie dough to the dishwasher-friendly silicone mold, bake, and then use the easy tabs to remove your edible shot glasses. Fill them with anything from chocolate mousse or mixed berries to sweet ricotta.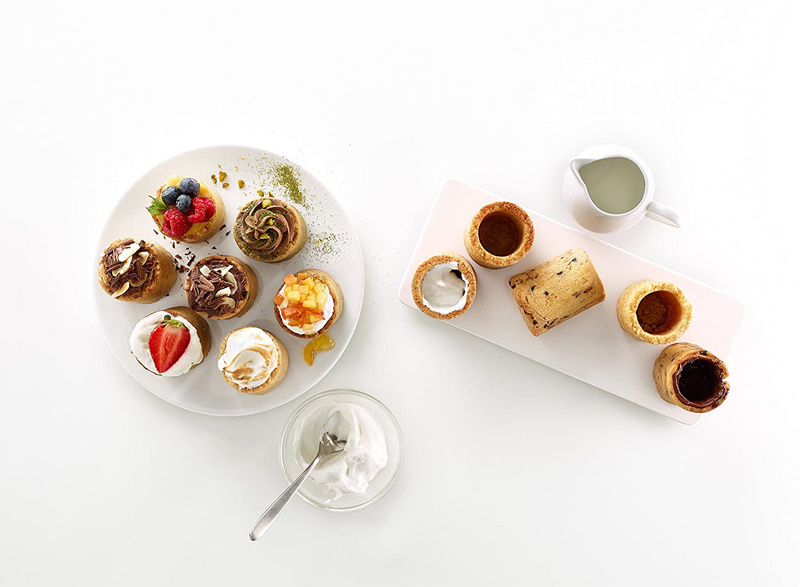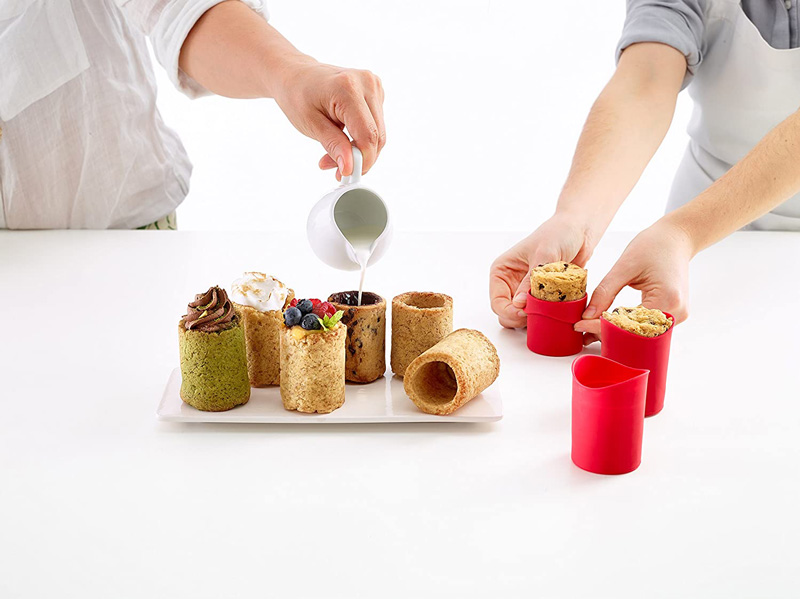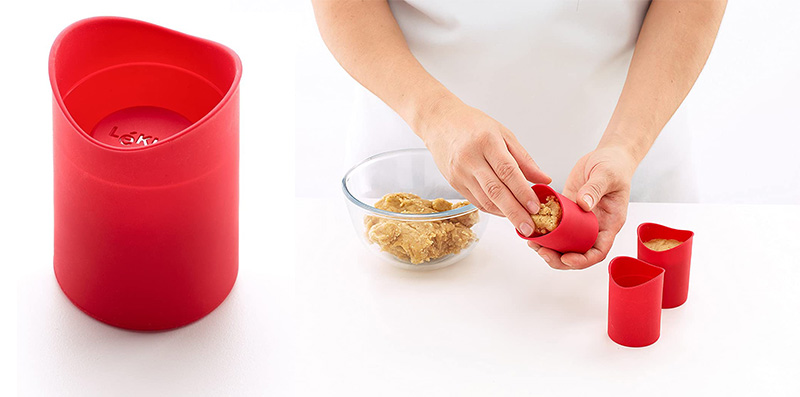 A complete solution to make french macarons includes decomax pen, special macaron baking sheet and recipe booklet. Mat includes marks and edges for guidelines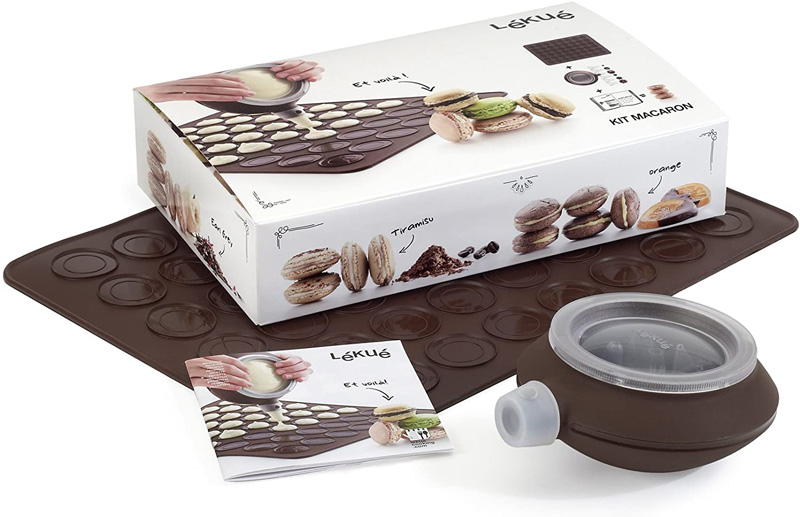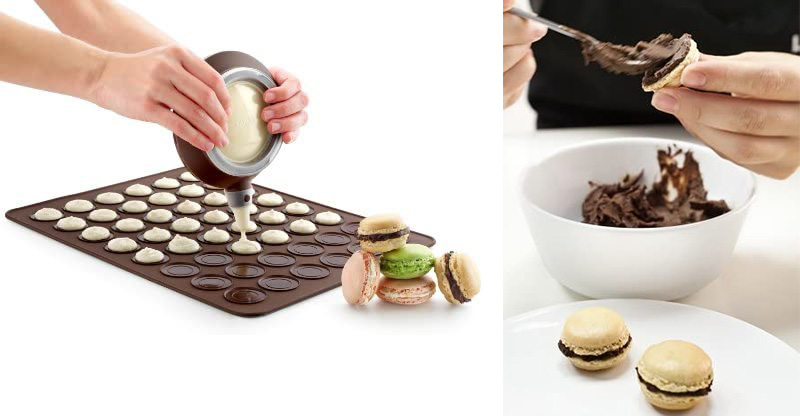 Prepare dough, pour into mold cavities, fit the top to the bottom mold. Then cook for few minutes in the oven, insert sticks and let rest in freezer. Creates 18 delicious mini pop cakes ready to decorate and personalize.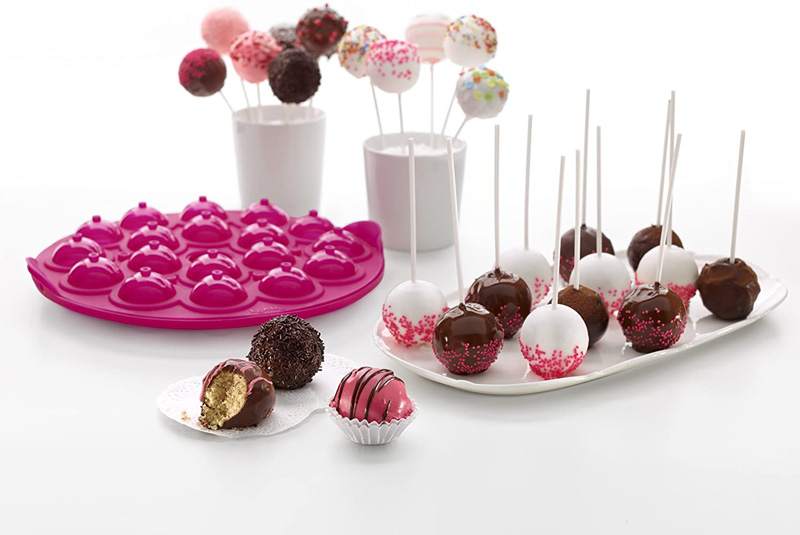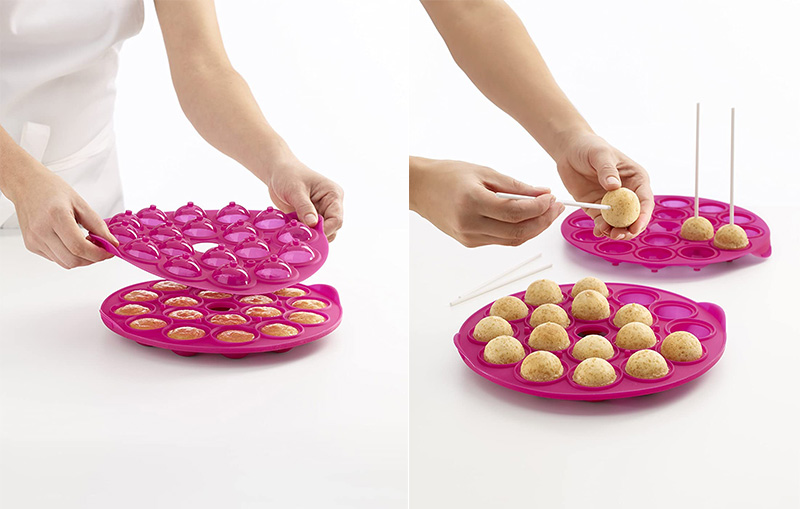 With smooth inside surface, the mold can be used for making dome mousse, chocolate bombe, ice cream cake, round french desserts.
Each single cavity Diameter is 3.15inch, thickness is 1.5inch.
whole chocolate cake mold measures 11.8"x 7" x 1.57".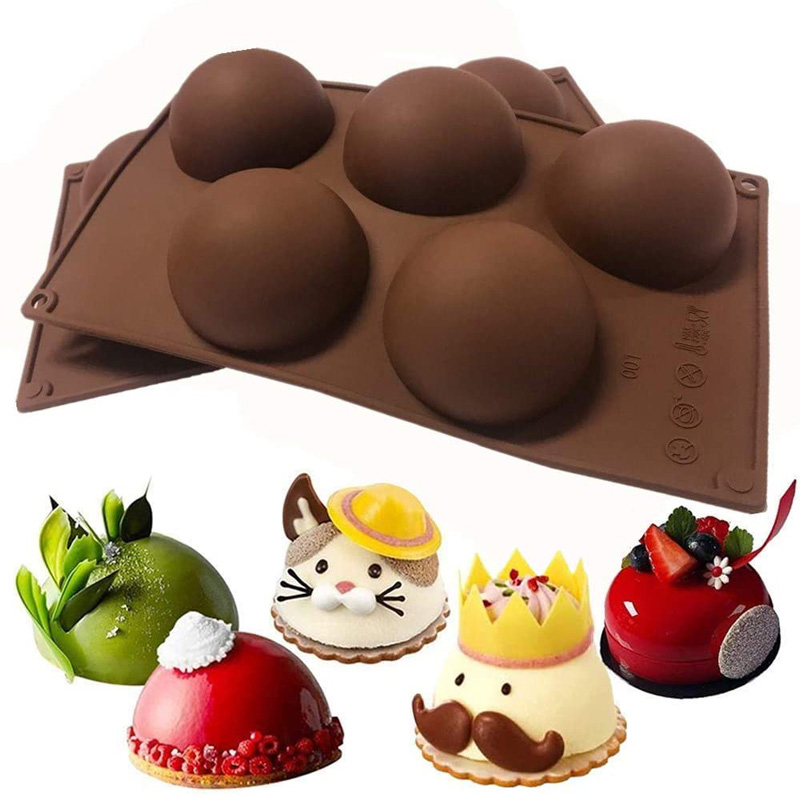 3D Pinecone Silicone Baking Mold (and more fruit molds from the link) [buy on amazon]
The 3d pinecone silicone molds are great for making chocolate fruit candy mousse cake truffle pudding cheesecake pastry dessert Jelly Soap molds and more. These silicone molds for baking can use in oven, microwave, freezer.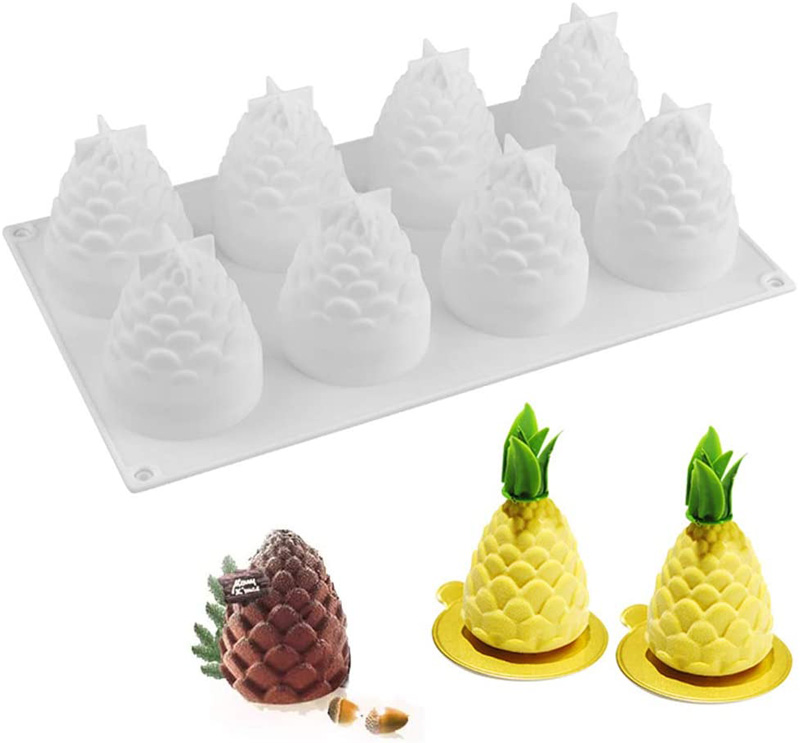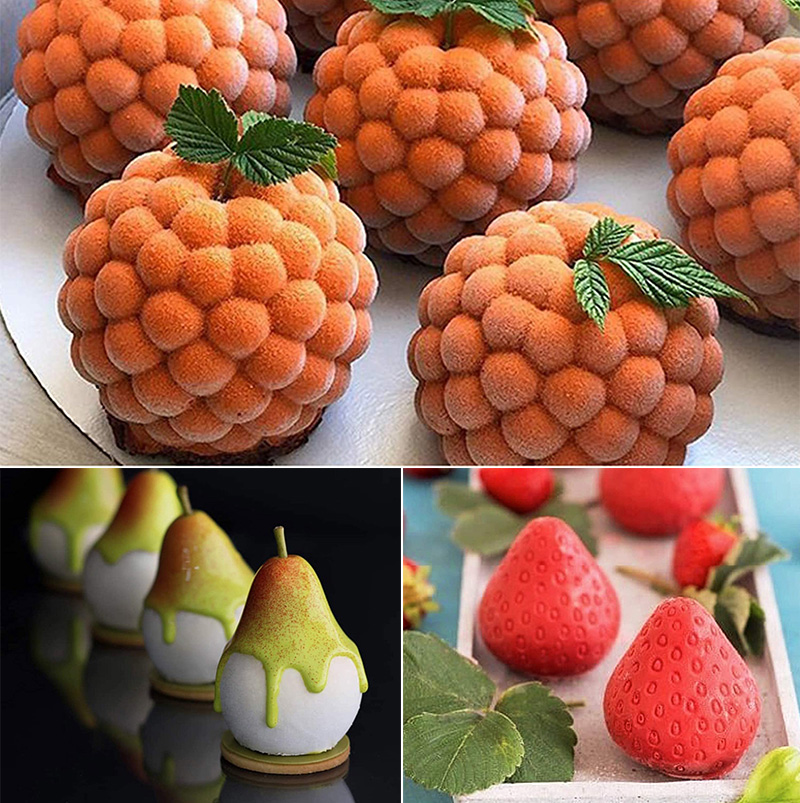 3D Easter Bunny Chocolate Silicone Mold [buy on amazon]
The Bunny silicone mold size is 11.6*6.69*1.97inch. Each cavity mold size is 2.76*1.97inch and can hold 3.92oz (116ml) liquid. Using multi-cavity silicone cake candy chocolate molds make your cooking easier.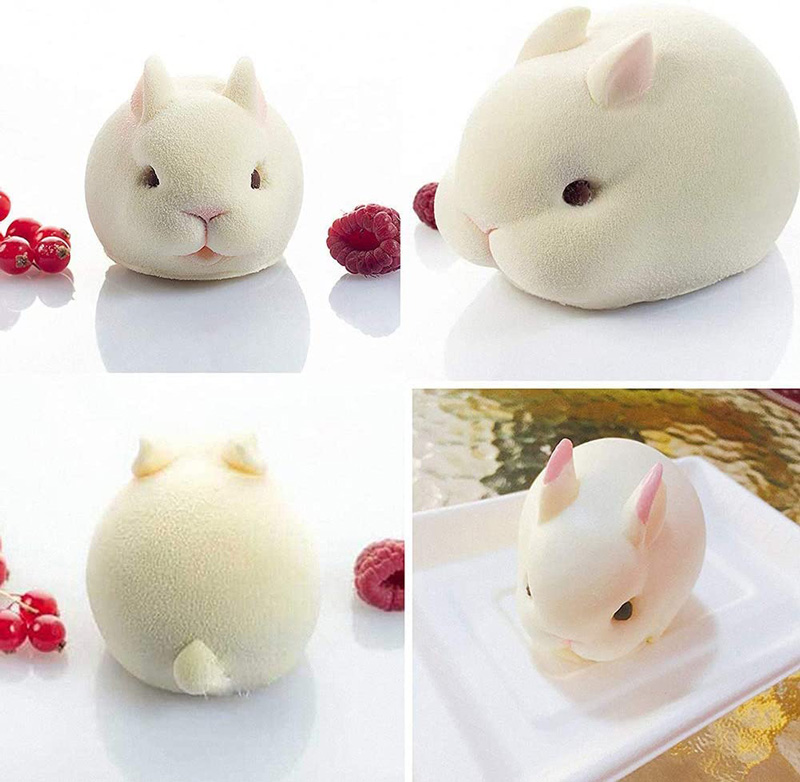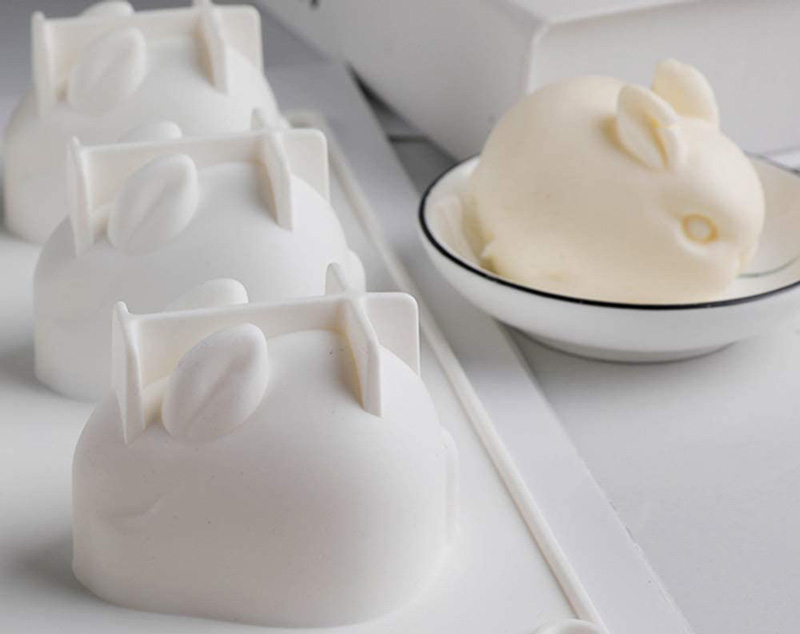 Flower Shape Silicone Mold [buy on amazon]
3 Different 3D Flower Pattern: Large Round Sunflower, Chrysanthemum and Rose Shape. Food Grade Silicone; Flexible and Reusable; for making flower shape Cake Bread Pie Flan Tart, Craft Art.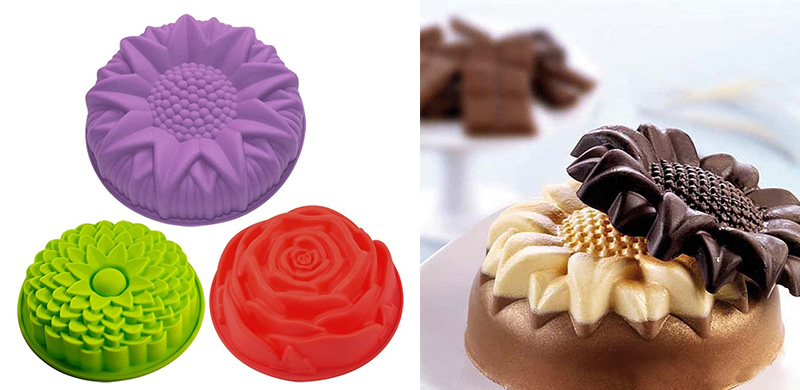 3D Square Cube Silicone molds are great for use as dessert molds. It is made of Professional Quality Food-Grade Silicone, BPA FREE, safe to make various kind of food.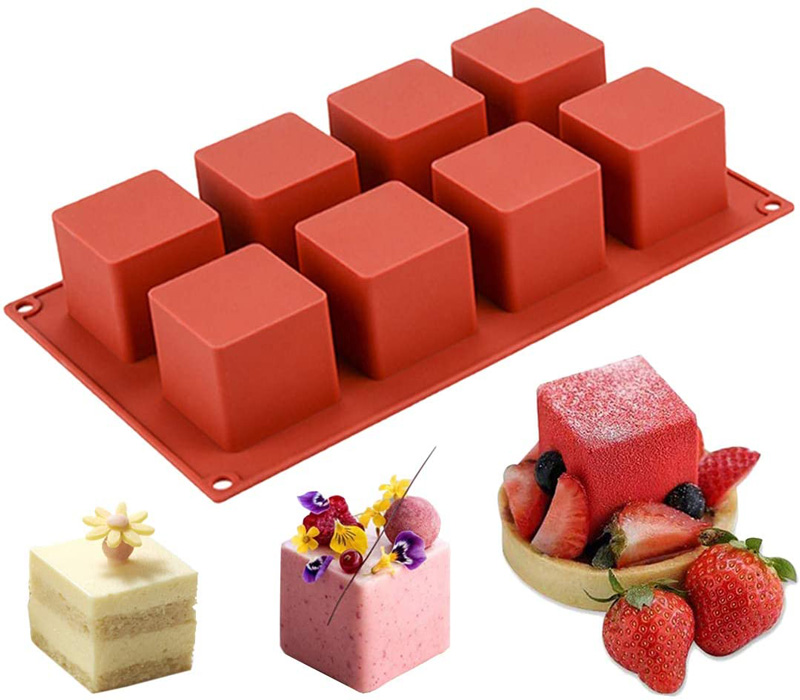 Diamond Heart-Love-Shape Silicone Mold [buy on amazon]
Essential tool for professional and beginner baker. Help to create diamond mousse/dessert /cake more easier and quicker. Food-grade silicone,durable,non-stick,soft,non-smell, non-toxic.Heat resistant from -40°C to 230°C.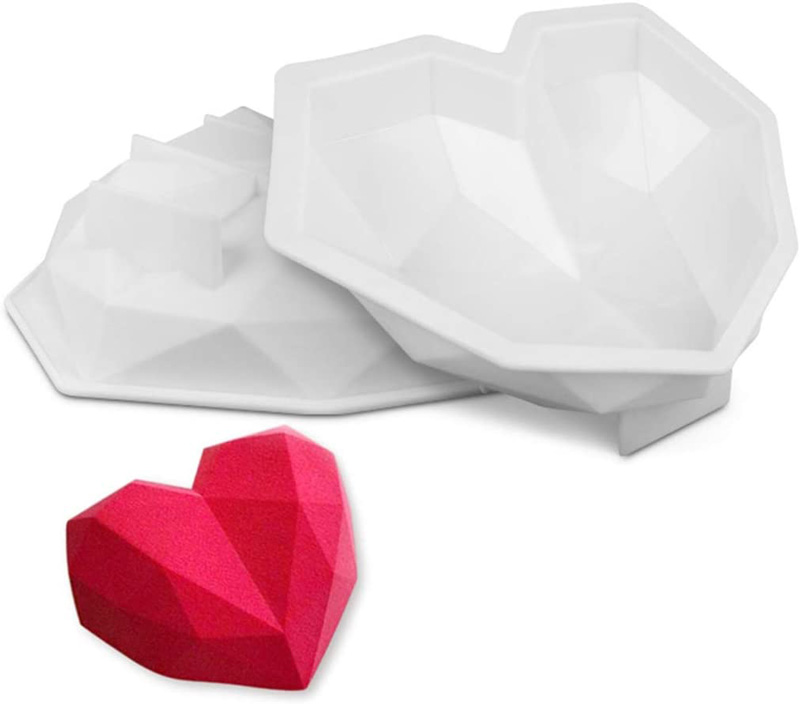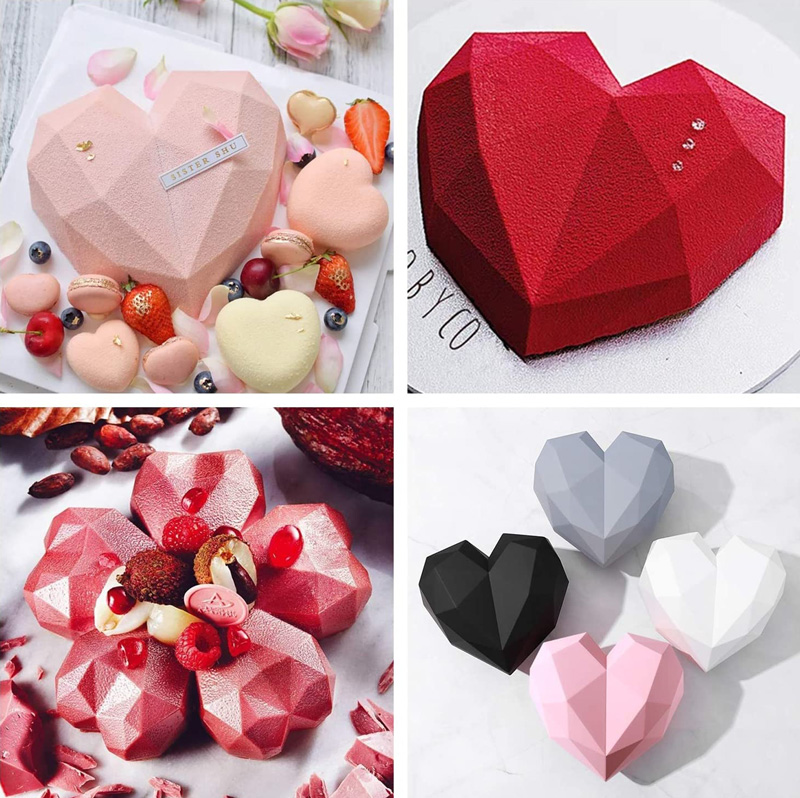 Rubik's Cube Shape Silicone Mold [buy on amazon]
This silicone baking molds are made of professional premium 100% food grade silicone. It can easily make mousse in Rubik's Cube Shape and makes it look professional.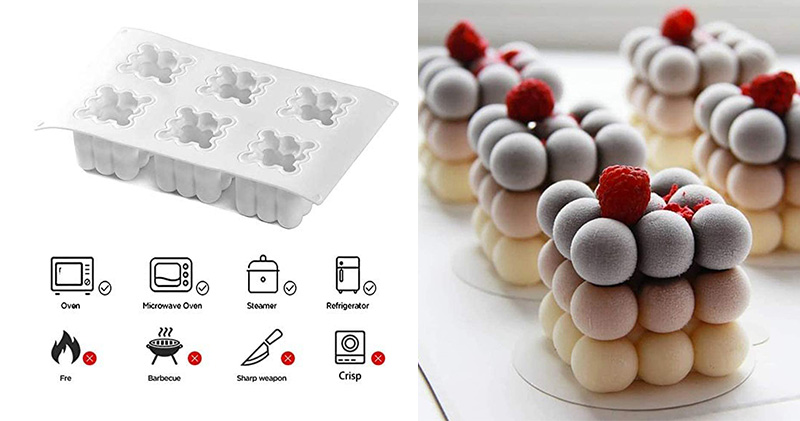 Create fun and flavorful candy spoons to serve at holiday parties or to give as gifts with a DIY hot chocolate mix. Just put your favorite candy and melt them in microwave. Add sprinkles or chopped candy for extra flavor.