In today's post, we have 10 Invention and Concept Designs, you might find they are creative and useful; or crazy and acceptable. Check the post and let us know your thoughts.
iGotaBigAssPocket Concept [link]
At this time it's simply a concept with an amusing message, focusing on a product created by a company whom we respect to the utmost.
The main message the designer try to send is "about the future of mobile devices and their portability. "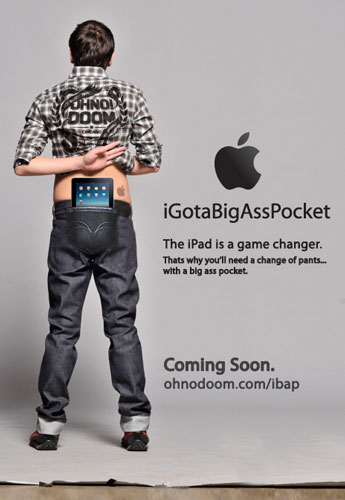 The Supine Reading Glasses [link]
Always be warned by your mom not reading while lying in bed…? Check this glasses that allow you to read while lying supine in bed, eliminating the need to crane your neck. The lightweight glasses employ two optical-quality glass prisms that bend your vision 90 degree providing easy reading from a recumbent position. Equally useful while lounging outdoors on a hammock, chaise, or on the beach.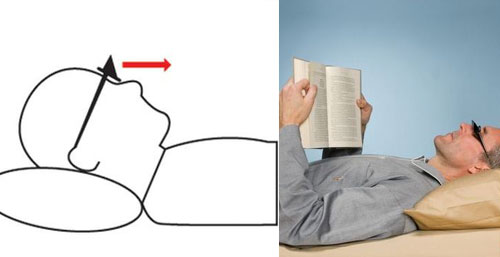 Vacuum Cleaner-Man? Spider Man?
[
link
]
In the Spider-Man comics and movies, mild-mannered Peter Parker finds himself able to climb up the side of buildings after being bitten by a radioactive spider.
In real life, enterprising scientist Jem Stansfield got the same effect from two vacuum cleaners he bought at Tesco.
He adapted the household appliances' motors into giant sucker pads, then used them to crawl up a 30ft wall.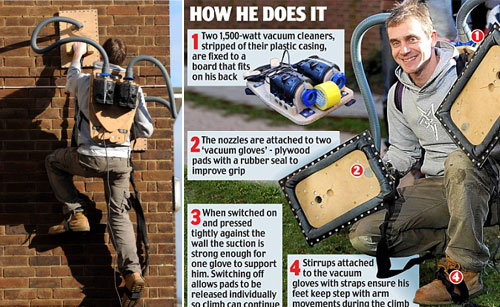 Using Lasers to Zap Mosquitoes
[
link
]
Get annoyed by Mosquitos? There is a company inventioned an equipment which is capable of shooting down not one but 50 to 100 mosquitos a second. The system is 'so precise that it can specify the species, and even the gender, of the mosquito being targeted.' Currently, for the sake of efficiency, it leaves the males alone because only females are bloodsuckers. Best of all the system could cost as little as $50.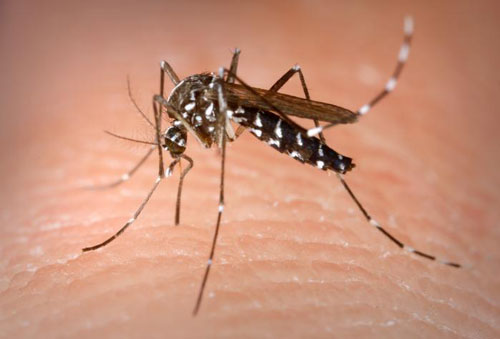 Napper – While You Were Trying To Get Some Sleep On The Bus…
[
link
]
It is always hard to get some sleep on the bus…Someone stole your bag, kids sitting next seat were screaming, the nap in the bus sucked and now you have a muscle pull in the neck! Hence, designer Simone Wittmann came up with this idea: Napper, which is a set of comfy hooded shawl with concealed earphones (that work with Bluetooth), combined with a Bluetooth lock for your luggage, and NapApp.
The hood's inlay is padded with 3Mesh material, which has a soft cushioning effect and high shock absorption against the vibrating windows. On the outer side of the headphones is covered in Sorbothane, a plastic foil which has noise absorbing properties.
To ensure a carefree sleep, the hood NapCap comes together with the luggage lock NapSecure. It doesn't only lock your luggage, but is connect to your mobile phone via Bluetooth. If the luggage should be moved away from its owner further than one meter, he will be warned by an alarm on his headphones, his mobile phone and the lock itself.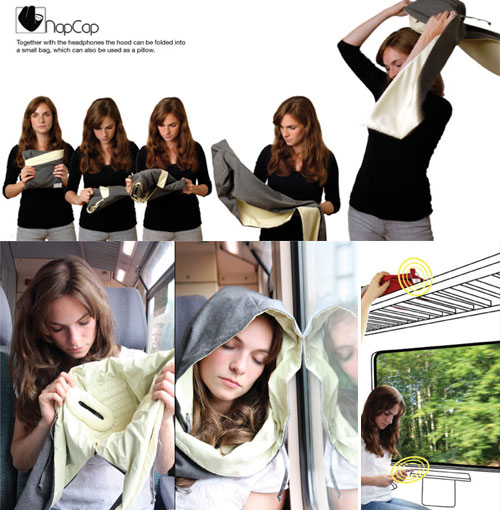 Green & Expandable Seating
[
link
]
Made of honey-combed cardboard, the FlexibleLove is a cross between Frank Gehry's Wiggle Chair (at least the cardboard part) and Richard James' Slinky. Closed, it weighs all of 55 lbs (25kg) and compresses to a very slinky 25″ x 22″ x 8″ form (wide enough for one 5-year old — or an adult's solo butt-cheek), but it expands to nearly 24 feet and can withstand up to 4230 lbs! (The manufacturer calculates the capacity to be adequate for 16 people — which might be tolerable on a subway during rush hour but not for any prolonged casual seating. We Americans like our space.)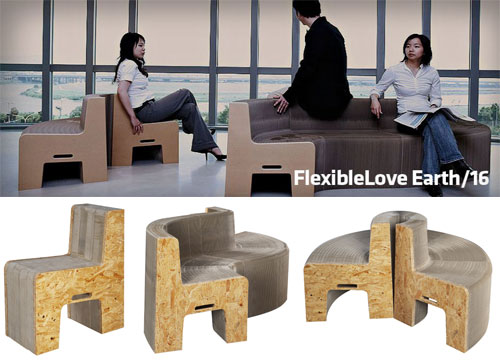 Two way toothpaste
[
link
]
I guess with this design, no one will get angry with their partner for squeezing the toothpaste from the front. Simply open the other end and squeeze from the back as demonstrated below. Also quite useful for getting the last of the paste out of the bottom.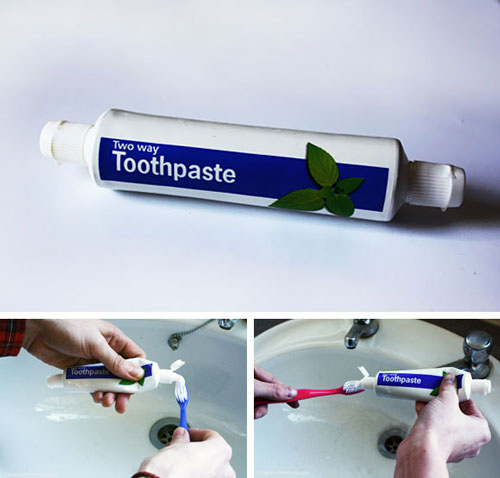 Woolly Vagabond, the living breathing handbag
[link]
I don't have much comments for this handbag, but I have to see, it does look weird to me.
From designer: Woolly Vagabond gracefully hangs from the ceiling and stands on the table. Best of all, he travels about town. He's your personal breath of fresh air and will accompany you to the museum, on picnics and out to dinner. Just like all Pockets, Woolly Vagabond promotes healthy plant growth via breathable sides which release excess moisture and aerate soil. He also has a built-in moisture barrier to help keep your car seat and café table dry.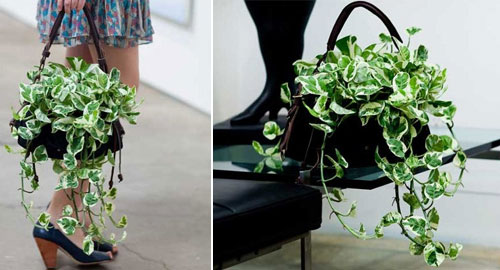 Breathe Fresh Even In Smoke Emergency
[
link
]
It is said, lots of people died in fire because they inhalated deadly gas or asphyxiation instead of being burned. A simple design using cardboard and carbon filter, it cups your mouth and nose to facilitate easy breathing (through smoke) till help arrives. Sometimes small things like this make the difference between life and death.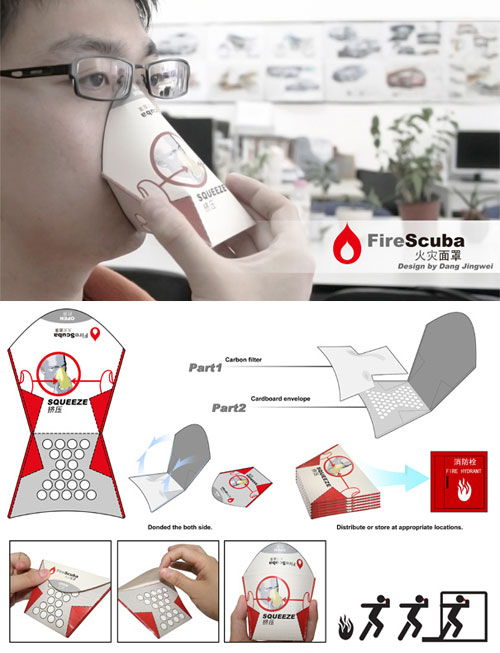 "Stiletto Police"
[link]
The name of the project is "Stiletto Police". It is a pair of stilettos that have the outer decals of a patrol car and not only that, it has LED lights which turn on and off, shining blue and red lights all around to warn bad boys to keep their hands off you.
We live in an explosive time for fashion. Bright lights, low brow, express yourself. Applause is given to those who don't hold back. And this shoe is definetly something to put you in the focus…of course, if you can walk in heels.