Who doesn't love Jell-O? But did you ever see the whole city made out of Jell-O. Liz Hickok made those incredible (and must be delicious) projects which depict various landscapes in Jell-O, such as San Francisco, The White House, Wilmington, Scottsdale and North Adams.
Basically, Liz made the landscapes by constructing scale models of the architectural elements which she used to make molds. Then she casted the buildings in Jell-O. Similar to making a movie set, Liz added backdrops, which she often paint, and elements such as mountains or trees, and then Liz dramatically light the scenes from the back or underneath.
San Francisco in Jell-O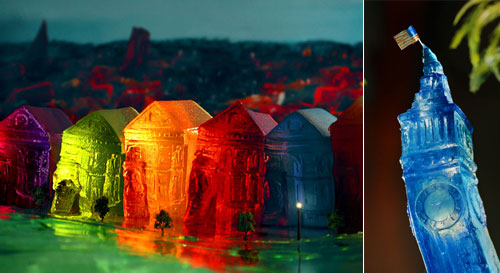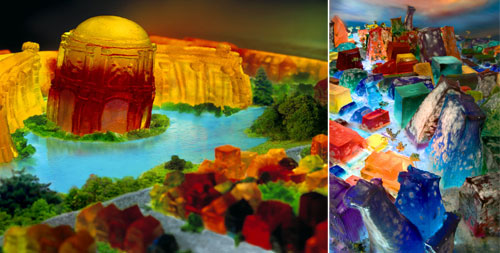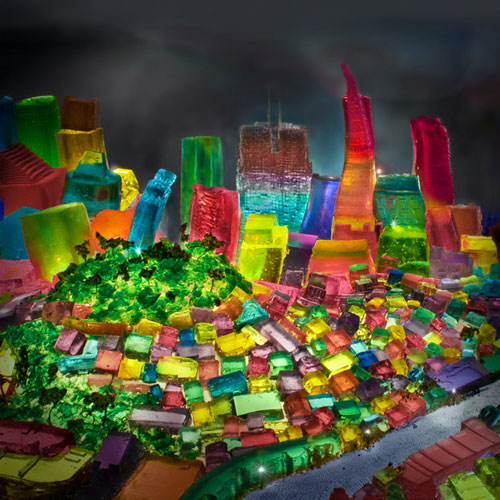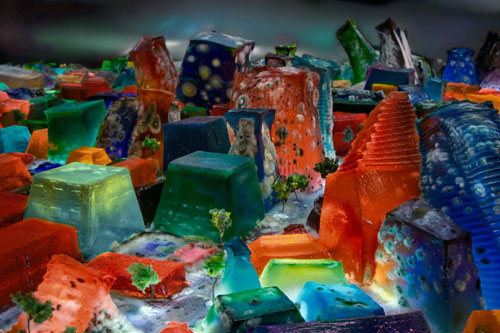 Scottsdale in Jell-O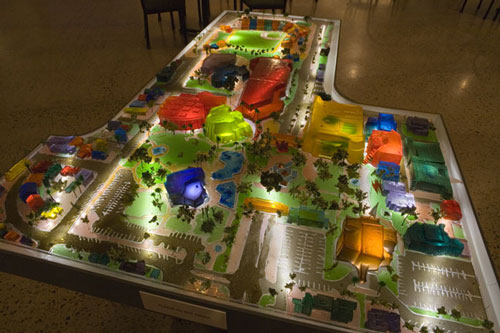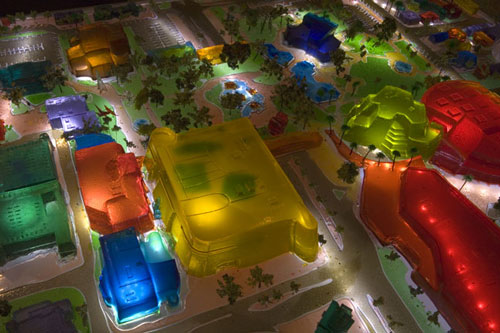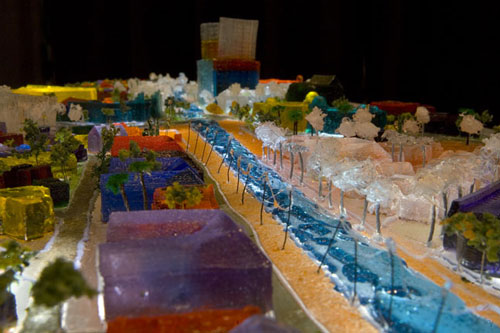 Wilmington Delaware Blueprint Communities project , with the DCCA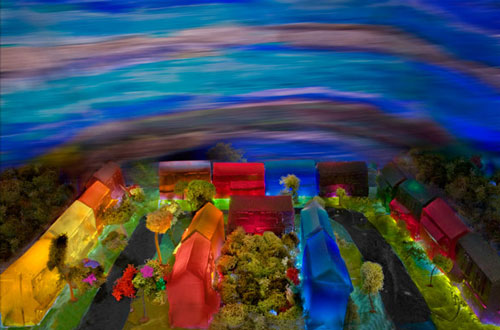 If you like those Jell-O landscape, you can find more on
Liz's website
. They looks so yummy to me… I bet I can eat the whole "San Francisco", lol.