Even this year's Halloween might be a bit different from before. Maybe small-size party, less indoor time, but it doesn't mean we should stop dressing up. And as far as I know, many of my friends will put them their costume and parade on the street to celebrate the holiday. Besides the potential cold weather, we can still enjoy some Halloween fun.
And I know many dog owners also put a lot of effort to dress up their pals. Until I saw the poop factory costume, I didn't realize dog costume can be that funny. Now, your dog can be scary Frankenstein, fashion signer, cool cowboy or hardworking deliverer and more. Just check our handpicked 10 Hilarious Dog Costumes.
All of them can be found on amazon, which means it is still possible for you to get it for your dog before the holiday.
1. Poop Factory Dog Costume [buy on amazon]
Poop Factory Dog Costume is a stinkin' cute way to include your pup in the Halloween celebrations. Honoring one of their primary doo-ties in life, this costume is bound to make a hit happen this season as the two of you pose for all your photo ops.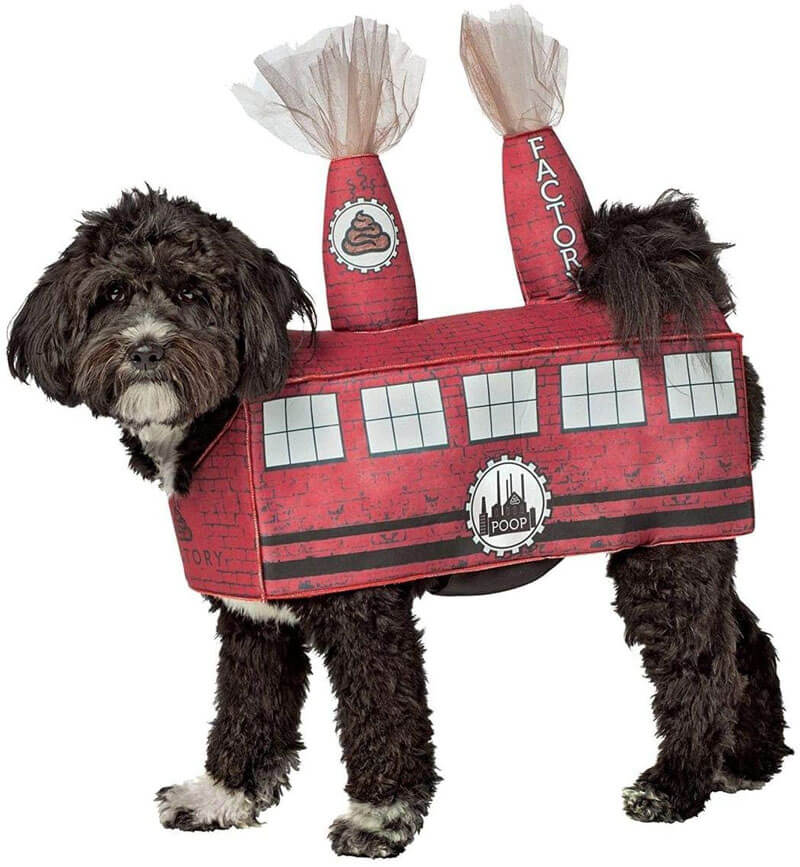 2. Frankenpup Dog Costume [buy on amazon]
Built to bark, The Frakenpup dog costume includes a jacket with front sleeves and shoulder pads. A hood with attached hair and bone bolts is also included.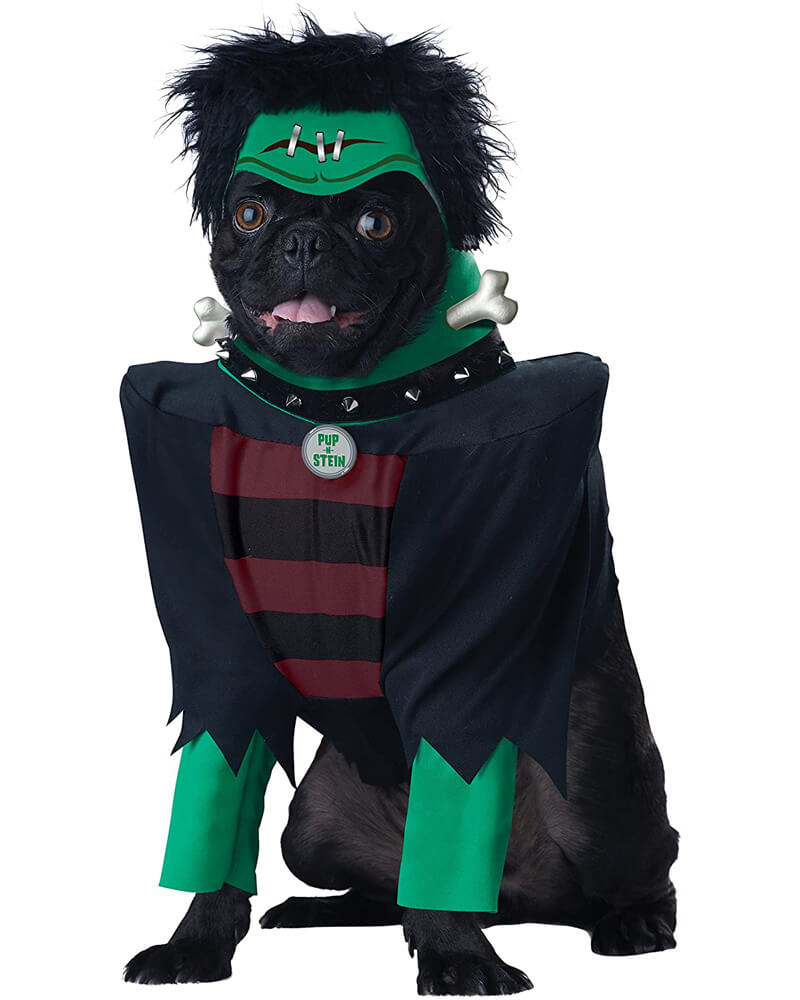 3. Pet Guitar Dog Costumes [buy on amazon]
People will roaring with laughter when they see your pet is walking towards them wear this crazy guitarist clothes set. Absolutely your baby will be a charming super star with this Funny clothes set.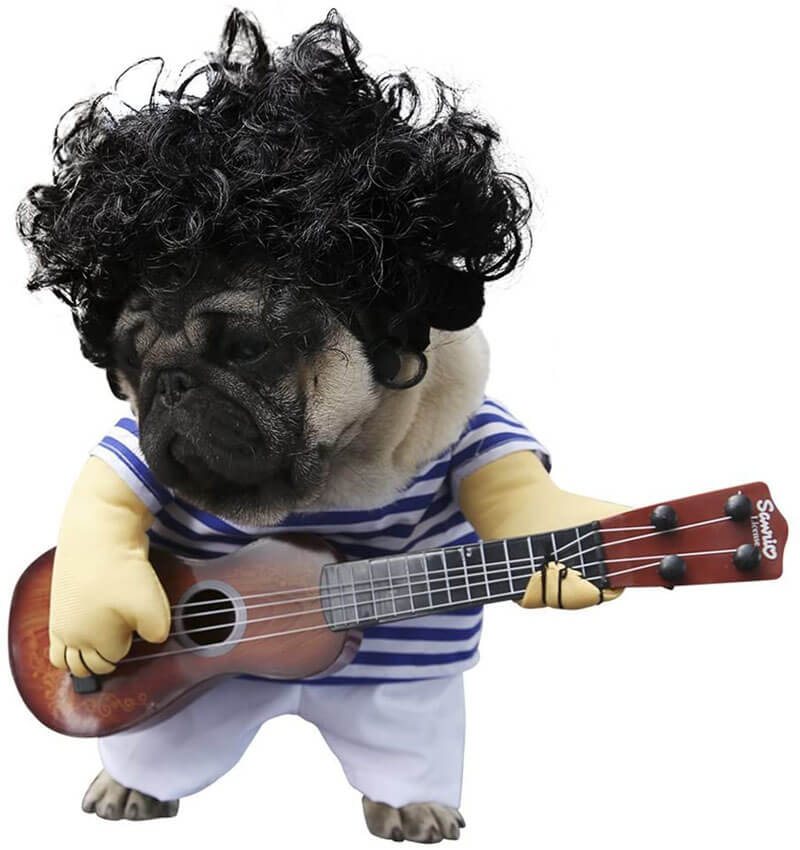 4. Ups Pal Dog Costume [buy on amazon]
Your reliable canine courier is here. The UPS Pal dog costume includes shirt with a stuffed front and attached arms, a box and a cap. Box is attached with Velcro to the arms. Box must be cut out from sheet and assembled.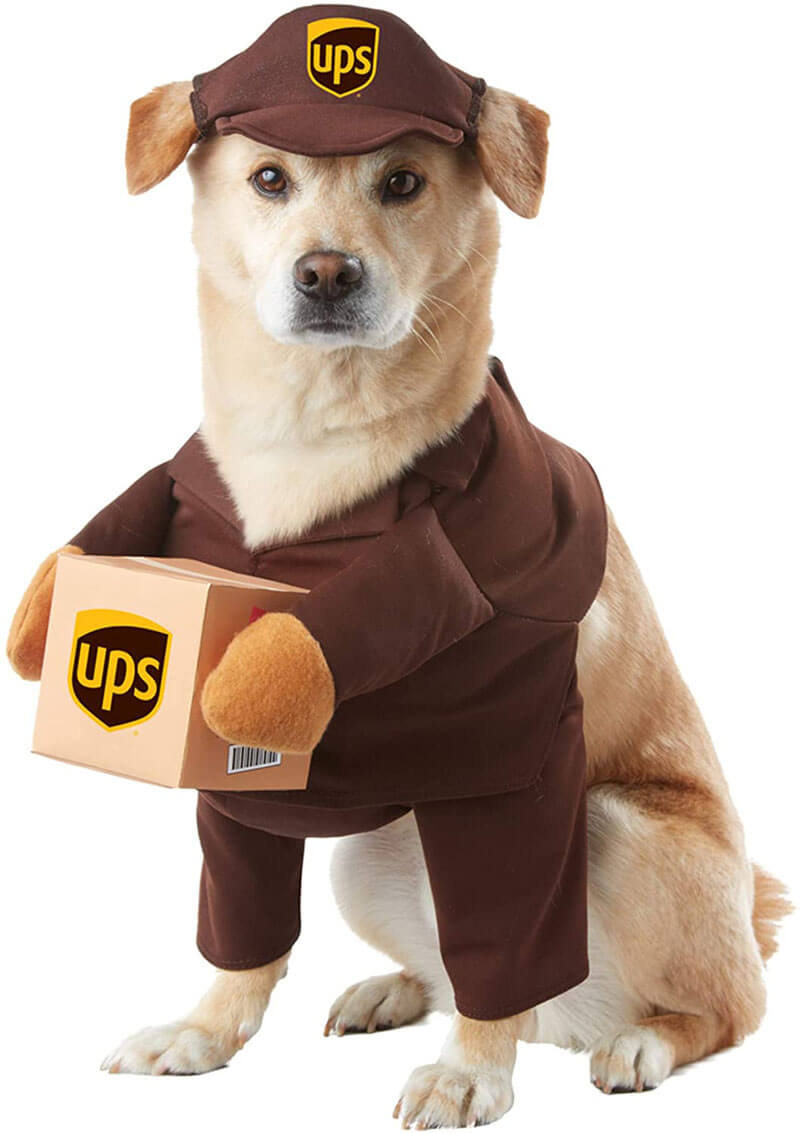 5. Cowboy Rider Style Dog Carrying Costume [buy on amazon]
The cowboy's hat and triangular binder can be put on and take off. Made of polyester and non-woven fabric, soft and breathable. This cool costume design turns your pet into a humoristic horse.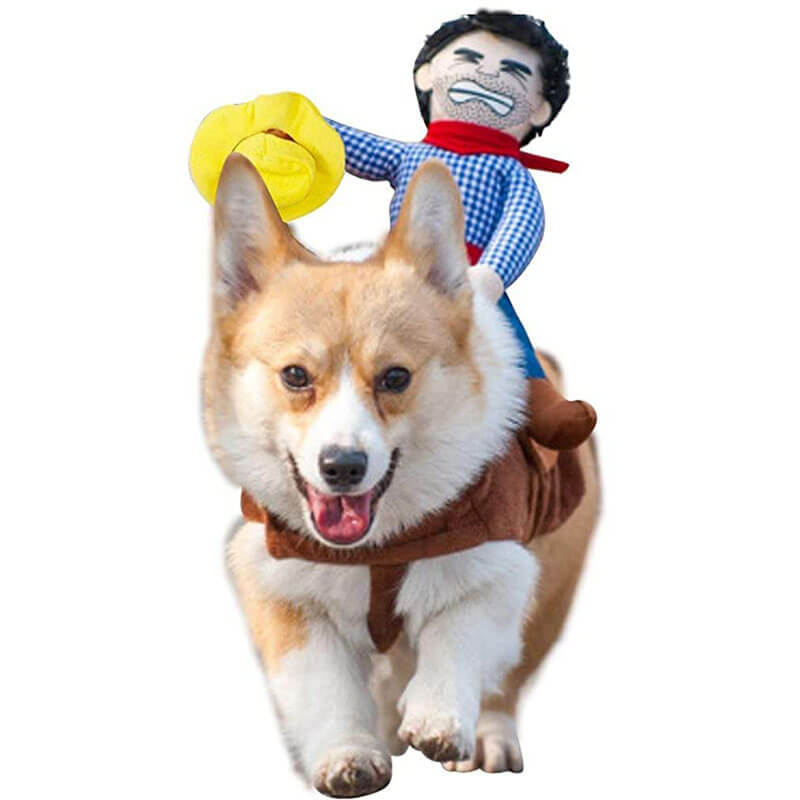 6. Action Hero Dog Costume [buy on amazon]
The action hero dog costume is a stuffed body with stuffed arms, pant sleeves and attached foam bullet bandolier and belt. It includes an attachable foam gun, a wig and a Red headband. The body is secured in the back with two string ties. The wig features ear hole cut outs and an elastic chin strap.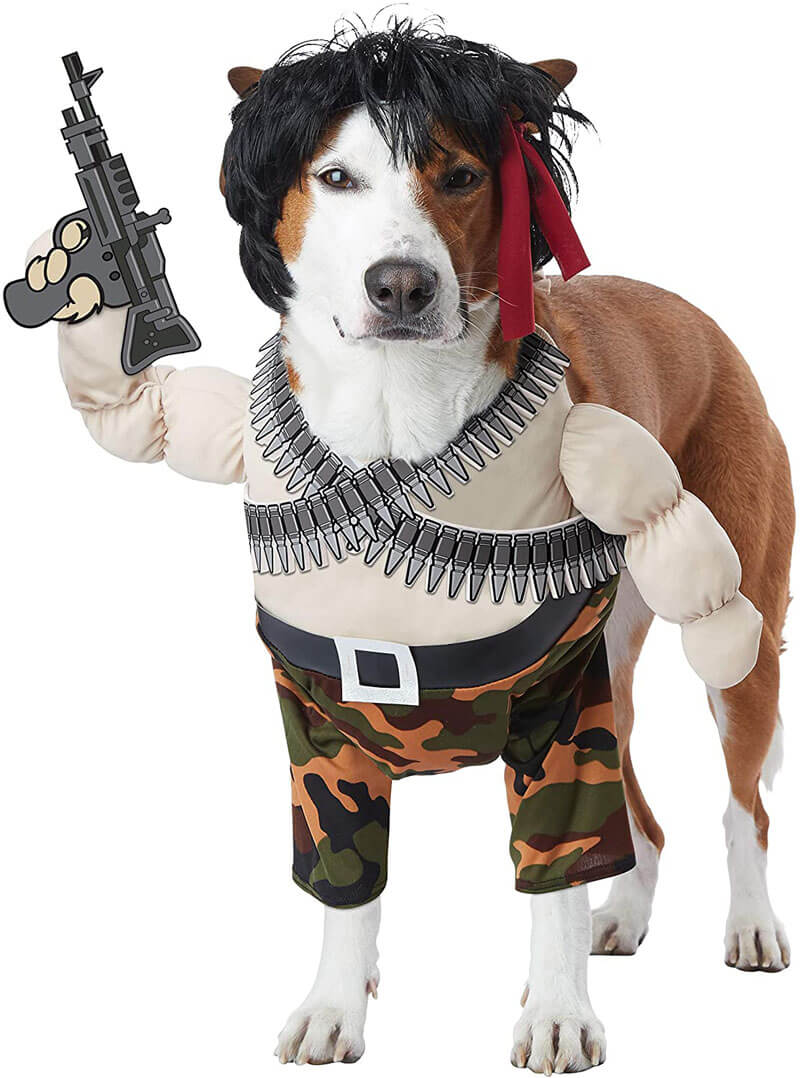 7. Bantha Costume [buy on amazon]
Bantha pet costume shirt with rider and character hood. Combine with people and pet costumes from Star Wars movies including At-At, Chewbacca, Princess Leia, Queen Amidala, Darth Vader, BB-8, and more!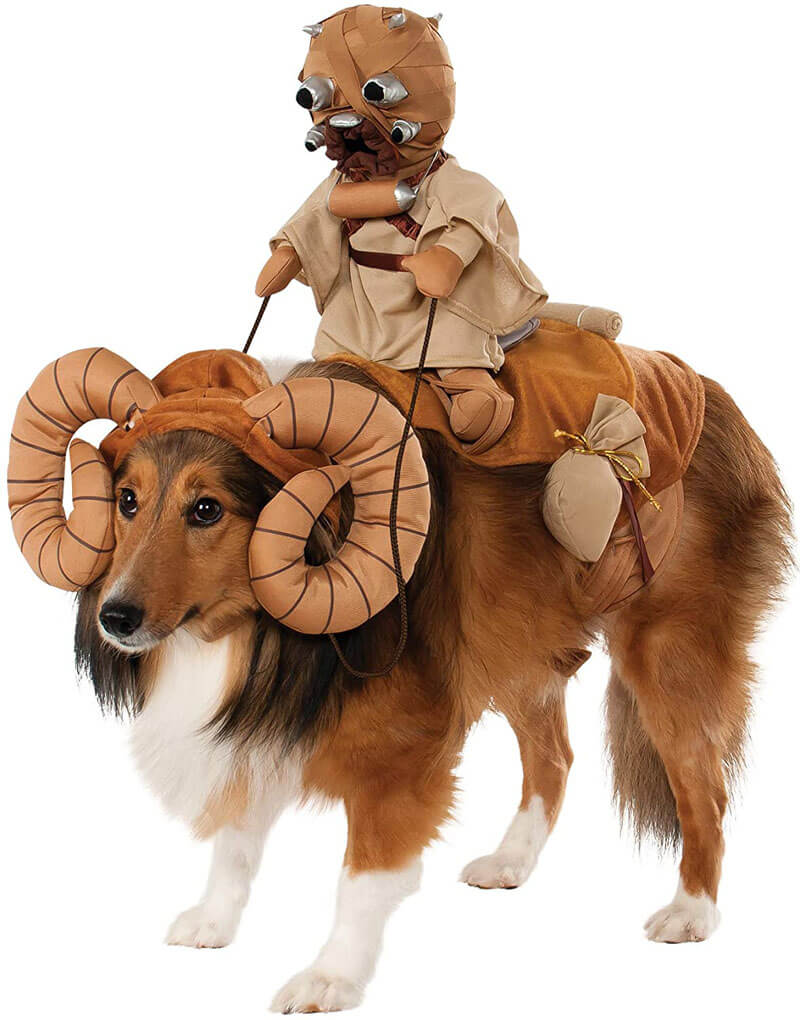 8. Darth Vader Pet Costume [buy on amazon]
Your four-legged best friend can join the dark side and become the dark lord in this officially licensed Star Wars Darth Vader pet costume. Pet costume features a step-in black costume top with detailed front; pets front legs fit into costume legs, black helmet headpiece.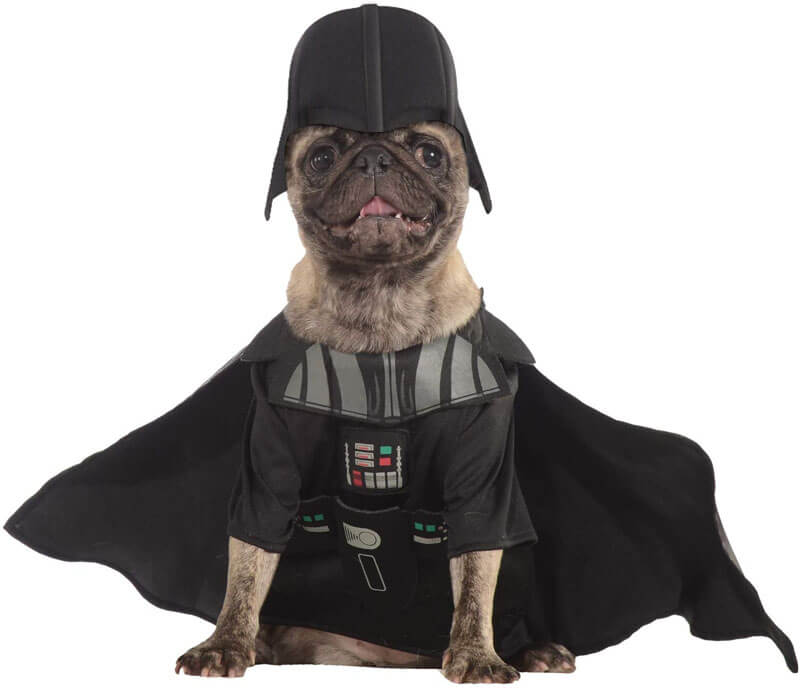 9. Reindeer Moose Dog Costume [buy on amazon]
just dress your dog up with these most realistic & best-fitting costumes and turn him into a moose/sheep/lion or whatever animal you want him to be. Now he is no more a dog but a special actor!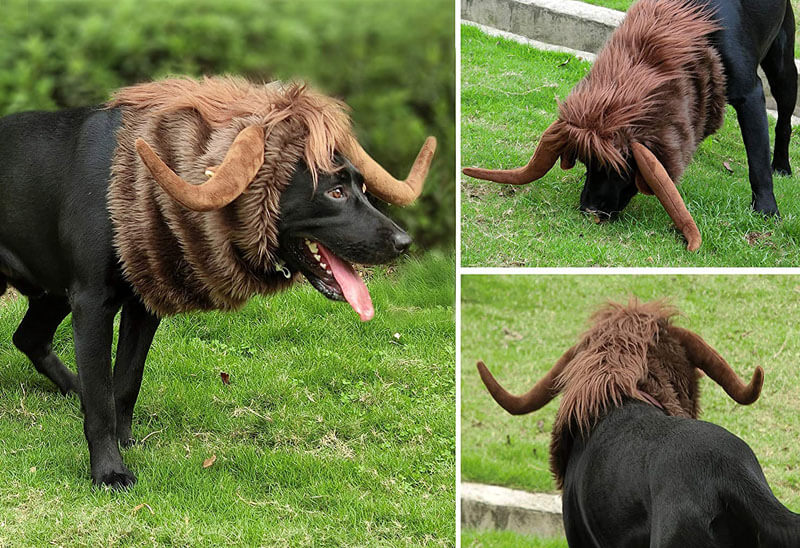 10. Lion Mane for Dog Costumes [buy on amazon]
Tomsenn Dog Lion Mane is the most realistic & best-fitting lion mane for dogs – Turn your lovely pooch into a funnily ferocious King of the Jungle in a jiffy. This lion mane from Tomsenn is designed to fit perfectly for medium to large sized dogs – Compatible neck size for dogs ranges from 60 cm to 80 cm.