Mother's Day is coming up fast, and a global pandemic makes it difficult than ever to prepare a thoughtful gift to your mom. But that doesn't mean you can't still shower Mom with love. Especially with the help of the site like Etsy and Amazon, you can find unique gifts online easily. However, since there are not too many days left, you really need to hurry up and check the shipping days to make sure you can get it before May 12.
In this article, we will show 10 our favorite gift ideas, which are either floral, sweet, elegant or healthy. The price ranges from $20 – $80, which means you can find the right gift regardless of your budget.
Last but not least, whether she's near or far, make sure to tell your mom you love her this Mother's Day!
This post may contain affiliate links. If you make a purchase, Design Swan may earn an affiliate commission. Please read our disclosure for more info.
Botanical wall hanging [Shop Now]
The piece is measured 5×7" (12×18 cm) and includes flower composition inside double glass and handmade metal frame. The frame is made in Tiffany stained glass method and has a chain hanger. The black color of metal frame gives the piece elegant dainty look. Flowers were carefully gathered by hand and pressed professionally to keep their colors vivid and bright. The frame cannot be opened – this type of frame with UV-resistant glass helps to prevent plants from fading.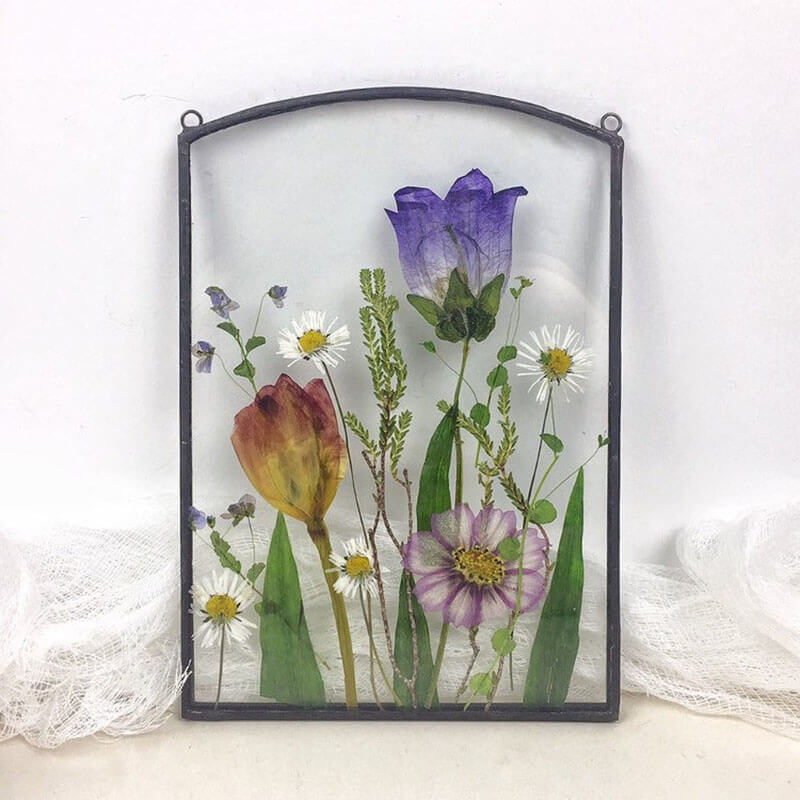 Terrarium necklace [Shop Now]
✿ Glass medallion, terrarium, pendant necklace, soldered..
✿ Inside is immortalized a real dried forget me not flowers, pansy flowers, heather
✿ Dimension: The length of pendant 5 cm (2" inches)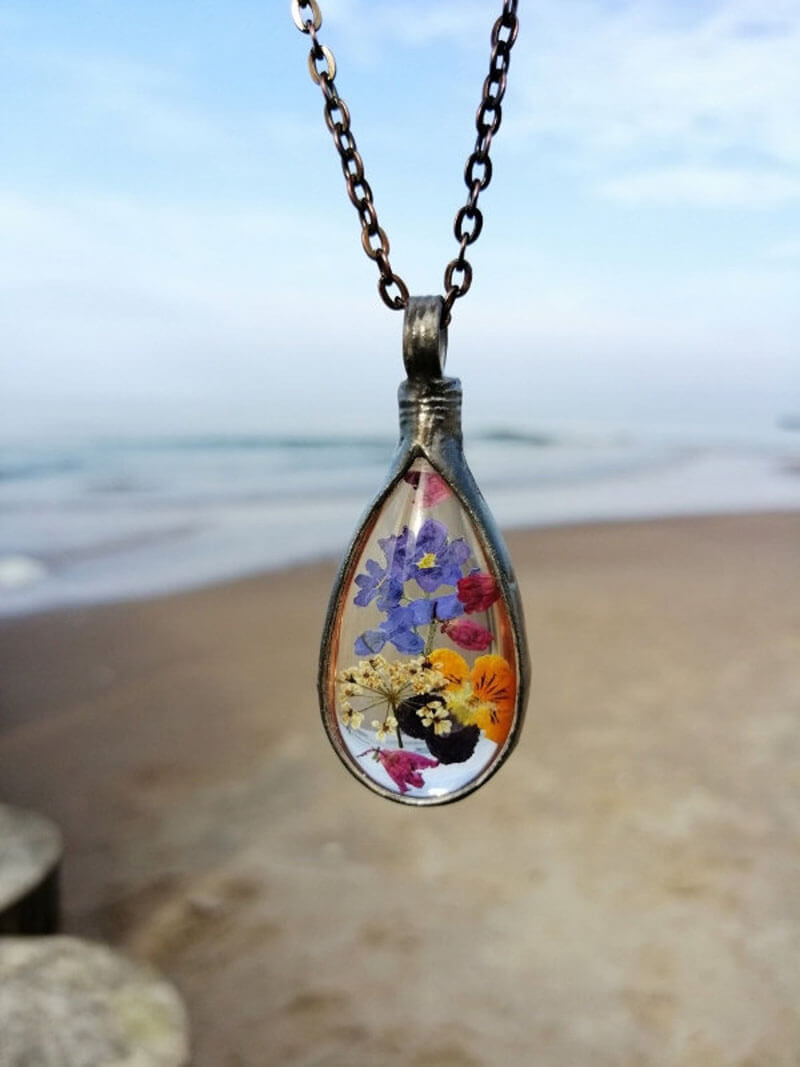 Home is Where Mom is [Shop Now]
✿ Printed on high quality Epson matte paper with archival pigment ink (fade resistant for up to 120 years).
✿ Measurements: Choose from 8 x 10, 11 x 14, or 13 x 17.5 inches with a white border left for framing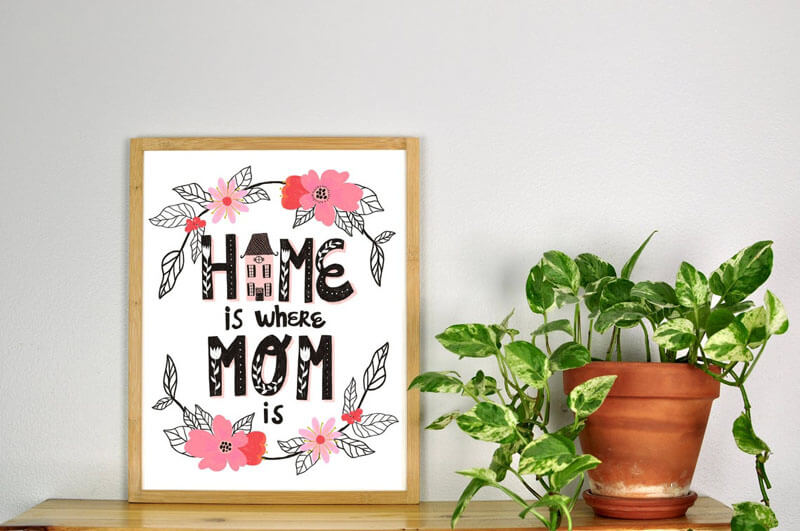 Cat Yarn Bowl [Shop Now]
✿ This handmade ceramic yarn bowls is perfect for holding your wool while you knit, crochet or punch needle. The tail of the cat helps the yarn not to get tangled.
✿ Each piece is entirely shaped by hand, left to dry to a leather hard state, hand painted with engobes and sgraffito
✿ Size: 14,5cm/5.8in (diameter) x 5,5cm/2in tall – Tail 9cm/3,5in tall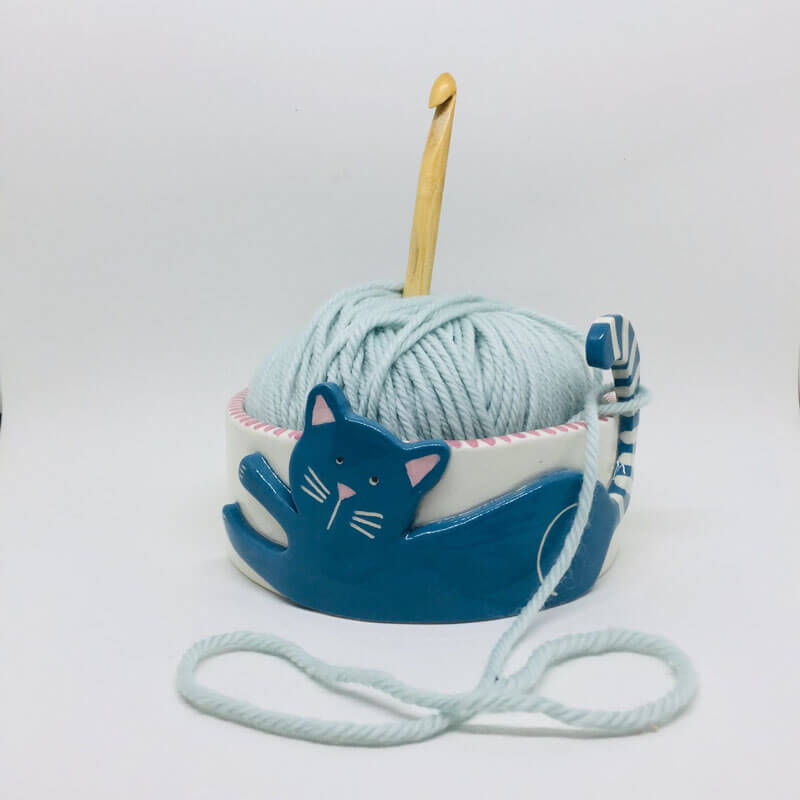 Natural Room Diffuser [Shop Now]
Use these multi colored lava rocks to naturally freshen a room in your house. No chemicals or artificial fragrances needed! Simply place rocks into a small glass/ceramic bowl and let the natural goodness of essential oils work for you. 8 large rocks and 20 small rocks.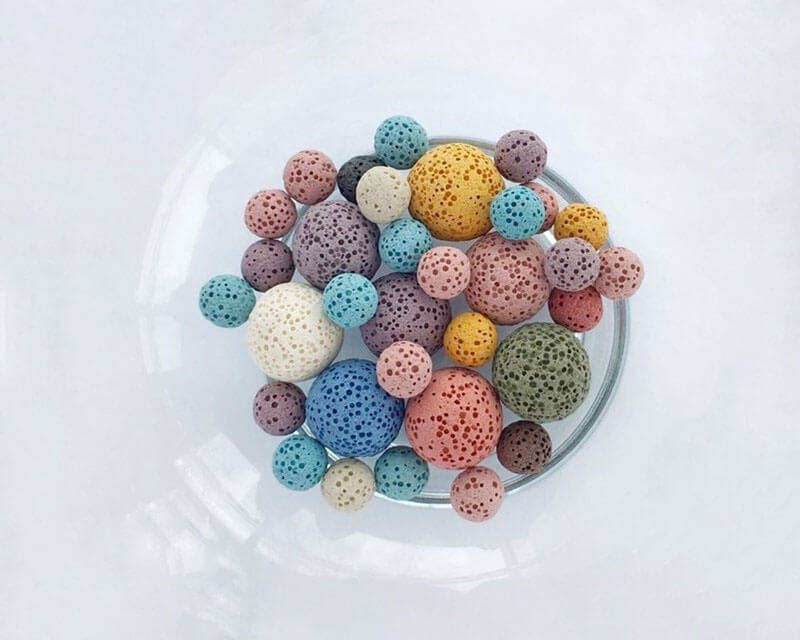 Art Deco Style Table Lamp [Shop Now]
Electric table lamp with wire is decorated as a rose with golden leaves. The base is a lamp purchased in IKEA, which guarantees safety. The bulb can only be LED for this lamp. (Light bulb included). The decor is handmade from high quality, Eco-friendly material, and you can choose a different color and design. The diameter of the lamp 15″, height 16".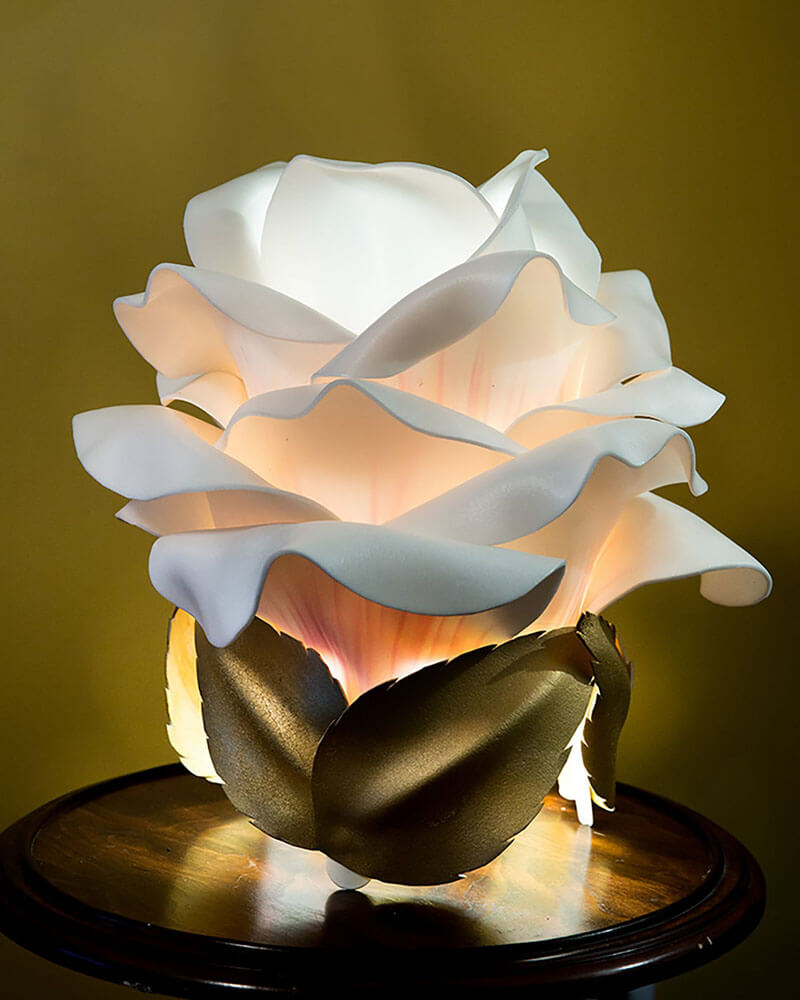 Orgone Pyramid, Morganite Gemstone [Shop Now]
✿ Pink Morganite Orgone Energy Pyramid, used for EMF protection, meditation, crystal healing and chakra and reiki work. A beautiful piece of spiritual art.
✿ Dimensions – 3 1/2 x 3 1/2 inches approx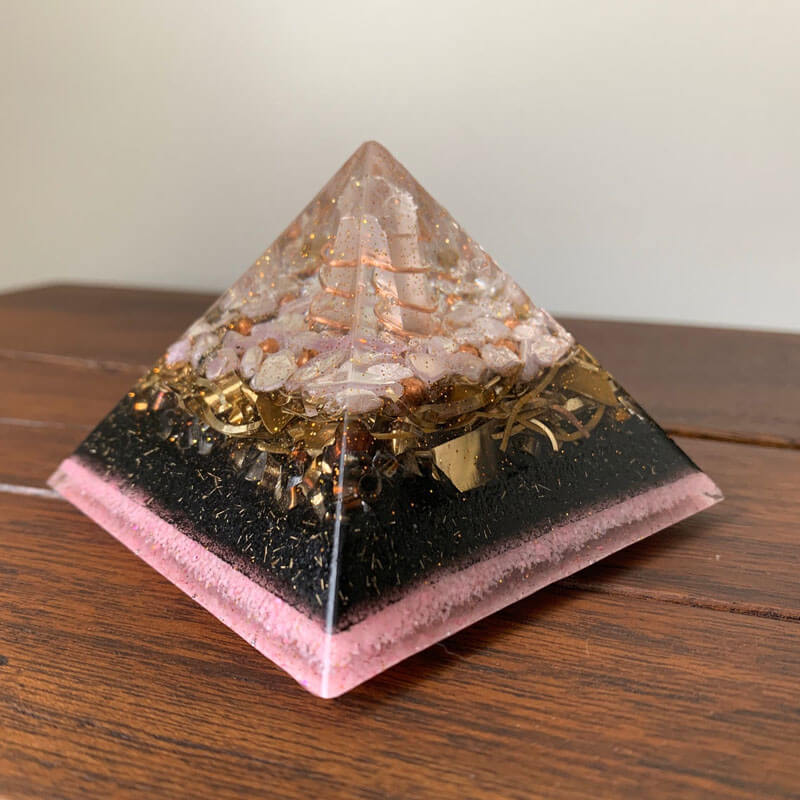 Cedar Planter Box with Herb Seeds [Shop Now]
✿ The planter boxes are constructed held together with 12 hand-pounded nails (not cheap glue or staples) and come with all the necessary accessories.
✿ GROW 5 POPULAR CULINARY HERBS: Includes seeds for Sweet Basil, Bouquet Dill, Cilantro, Parsley and Oregano.
✿ This box comes with a bag of expanding ""Wonder"" soil (just add water!). The soil is a fertile bed for growing your favorite veggies, flowers or herbs.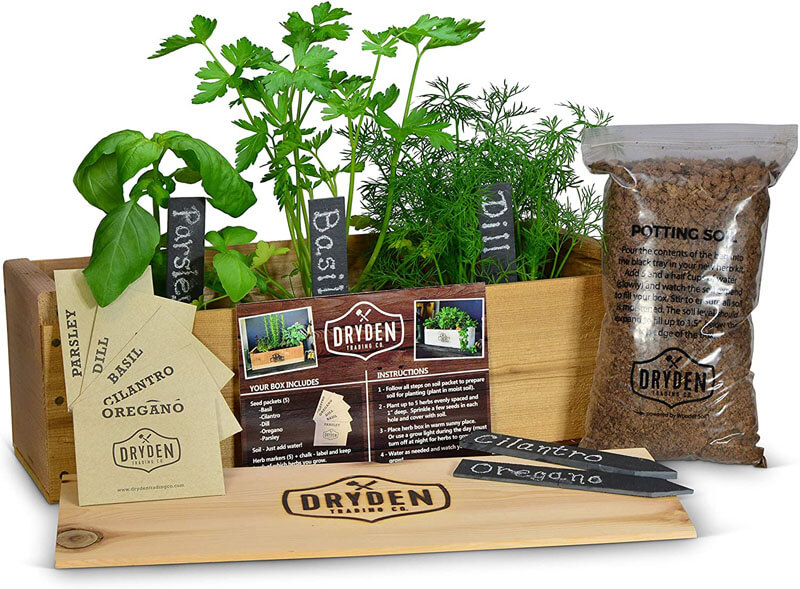 Bath Fizzies with Shea & Coco Butter Dry Flower Petals [Shop Now]
This bath fizzy set features assorted bath bombs to moisturize your skin & help you relax. There are 2 of each color, for a total of 10 bombs. Our products are made with moisturizing Shea Butter & nutrient-rich Vitamin E Oil.
✿ 2 x 100g Pink Bombs – Cherry Blossom Scent
✿ 2 x 100g Green Bombs – Magnolia Jasmine Scent
✿ 2 x 100g Purple Bombs – Lavender Jasmine Scent
✿ 2 x 100g Yellow Bombs -Honey Almond Scent
✿ 2 x 100g Blue Bombs – Ocean Bliss Scent
✿ Reusable Bathtub Shaped Gift Basket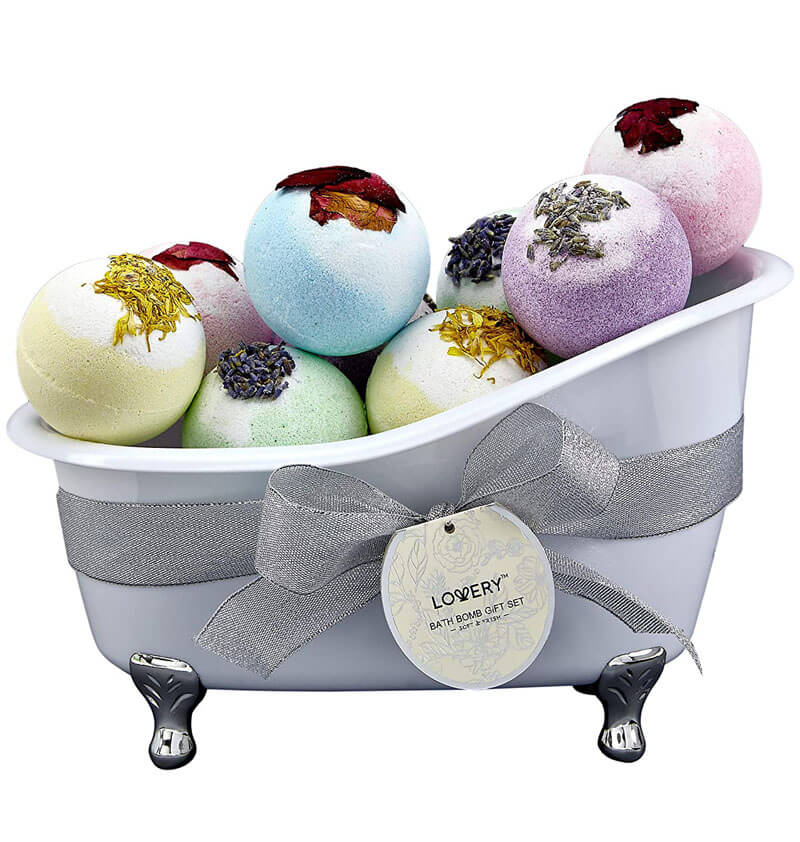 Organic Flowering Tea Gift Set [Shop Now]
Organic tea leaves are handsewn around flowers. This handcrafted mahogany bamboo chest contains a small box of 6 Flowering Teas and a glass teapot.
When steeped in hot water, these rare Leaves of Art slowly blossom into a bouquet of breathtaking shapes and exquisite flavors.
Tea Blossom Flavors
✿ Dragon Lily: White tea bursts open to orange lily petals and osmanthus for a velvety apricot flavor.
✿ Shooting Star: Green tea and pink amaranth blossom into a buttery fragrance with fruity notes.
✿ Lavender Dream: White tea with crisp aromatic lavender flowers compliments a tangy hibiscus flower.
✿ Jasmine Lovers: White tea leaves and a string of jasmine blossoms release a sweet fragrance and honey nectar taste.
✿ Sunset Oolong: Oolong tea leaves and lily flower bloom for a nutty richness highlighted by notes of peach.
✿ Golden Jasmine: Golden-tipped black tea scented with delicate jasmine imparts hints of chocolate.