Toile is a printed design on wallpaper or fabric that depicts a scene of some kind. Although farm animals and rural life are quite popular, modern toile prints depict practically any theme. Toiles are generally monochromatic. One ink color, typically black, red or blue, is used for the scene that is printed on a white or ivory background. Top interior designers use toile prints in decorating because the patterns are timeless, whimsical and fun. Here are 10 ideas on using toile in your interior design.
1 – Toile Adds Detail
Wallpaper toile patterns are elegant and classic. From a distance, toile can be a pretty pattern, but as you get up close, you see the beautiful detail of the pattern. Use toile on walls to give character to a space.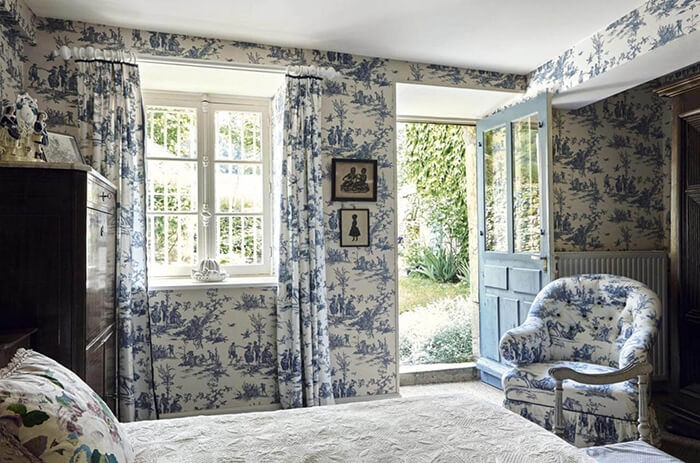 2 – Toile Makes a Great Accent Piece
If you enjoy a monochromatic look that is classic and casual, toile wallpaper is a versatile print that adds pattern and color without standing out. Toile is a classic French look that is being updated in today's home by mixing the pattern with stripes and florals.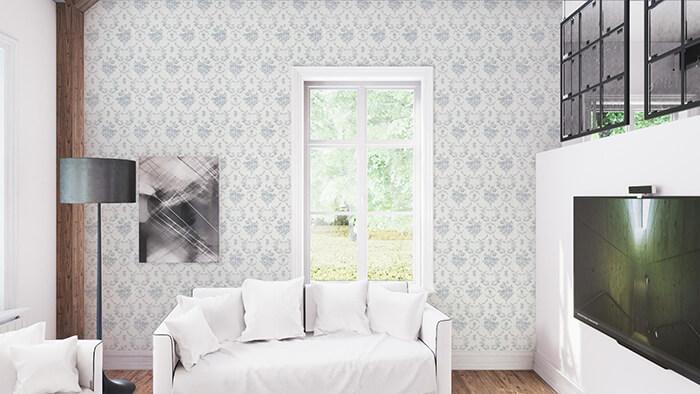 3 – Toile Is Romantic
Mixing toile wallpaper into the landscape of a room gives it a fresh look that is soft and dreamy without being overly feminine. Use toile for bedding and pillows to bring the room together.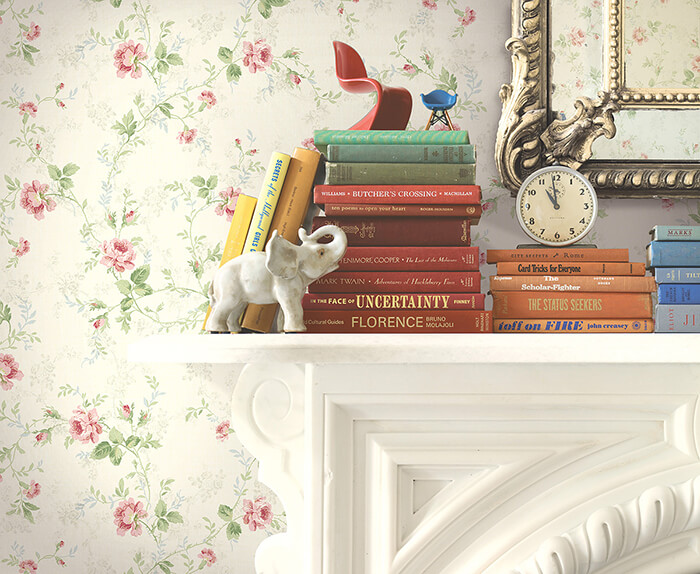 4 – Toile Is Modern
Traditionally, toile was done in deeper colors on a white background, but modern toile can be practically any combination. A fluorescent pink on a gray background can be quite decorative for a dining room, while a whimsical shade of turquoise on a ivory background could offset a bathroom mirror with a pretty scenic design.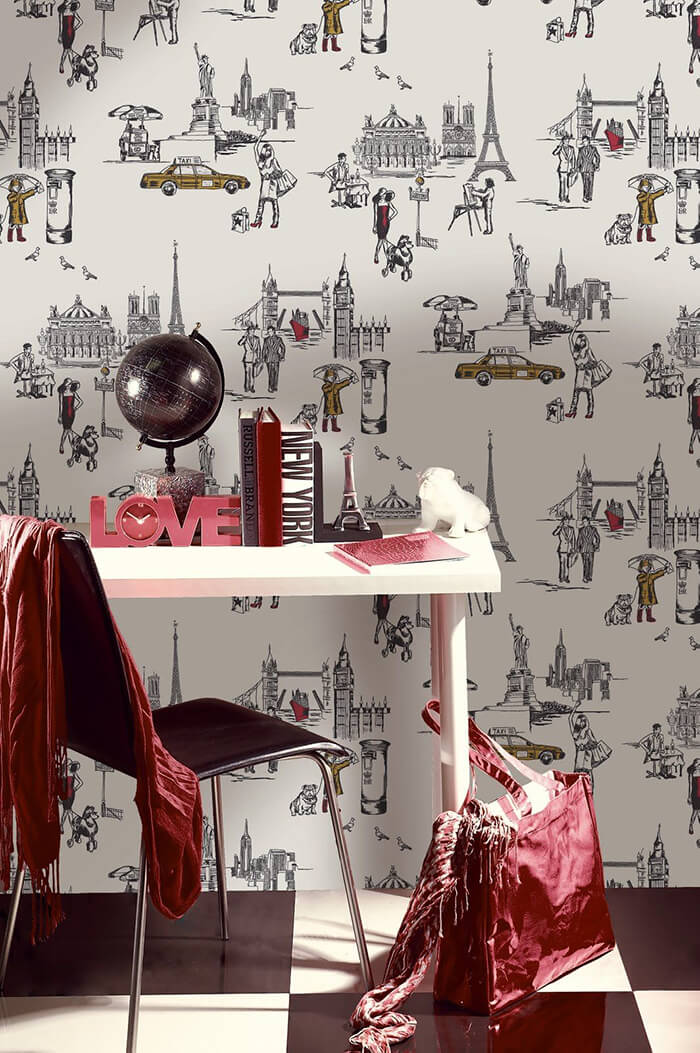 5 – Toile Is Vintage
Vintage fabrics have charm, even in modern houses. Vintage toile adds a historical look to a room without looking so old that you feel as if you're back in the Middle Ages.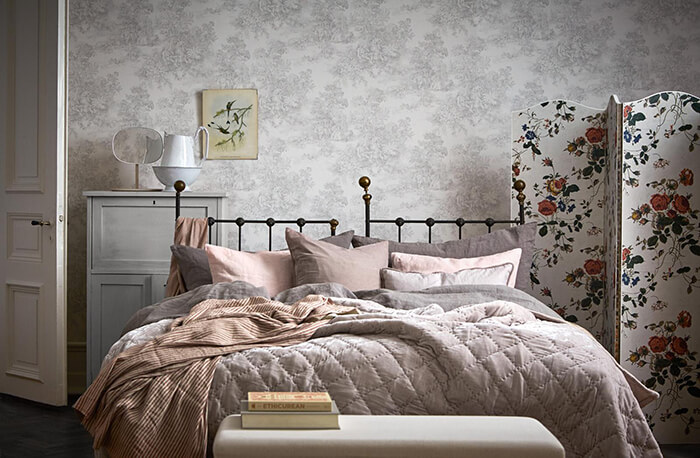 6 – Toile Is Fantasy
Toile prints have a look that gives your room a special twist. The prints are delicate and detailed, charming and homey, but still have personality and style.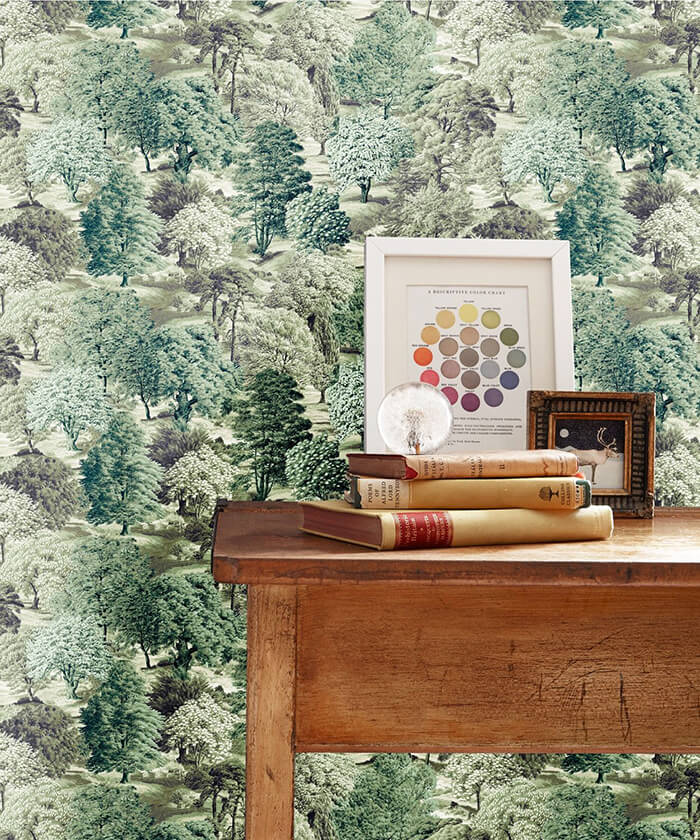 7 – Toile Is Noble
Toile has a regal look from the 17th century when things were simpler, yet still elegant and stately. Bring European style into your home through toile wallpaper and fabric.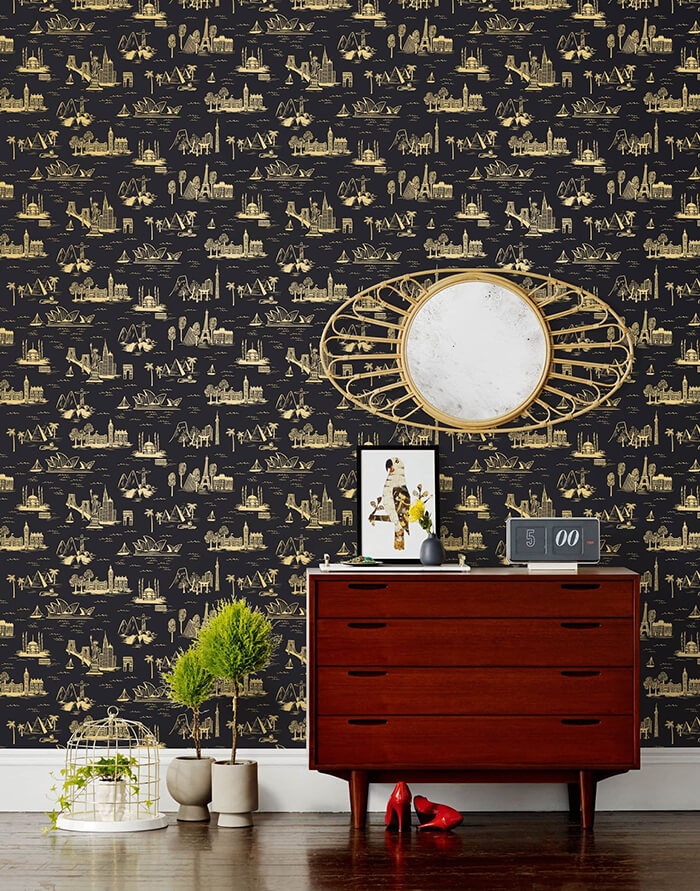 8 – Toile Is a Conversation Piece
A beautiful room should have talking points that let you interact with guests when conversation is stalled. The delicate, detailed patterns of toile will give you conversation starters when you discuss why you choose the beautiful wallpaper.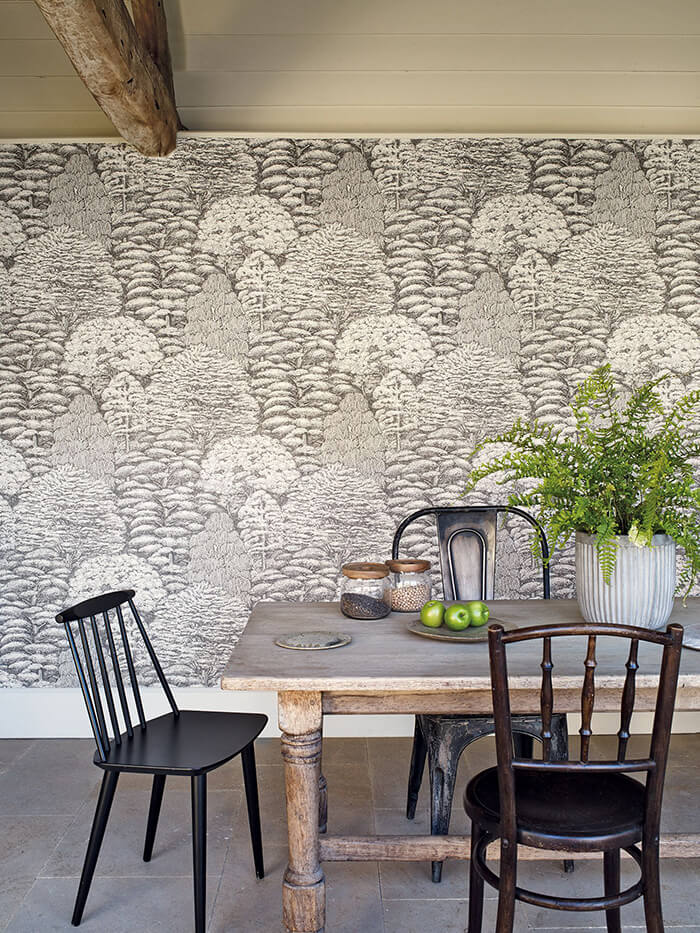 9 – Toile Fits Into All Types of Decorating Themes
One reason interior designers Santa Barbara use toile wallpaper is that it is classic and fits into many different rooms, regardless of your theme, color scheme or style. You won't have to take the toile down when you're ready for an update.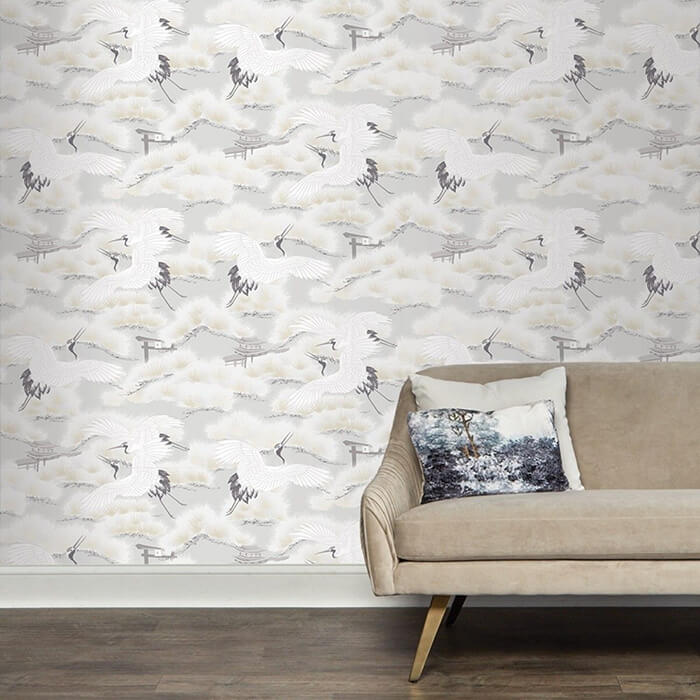 10 – Toile Adds Character
Toile fits into the master bedroom or living room by adding depth and interest to otherwise boring walls. The monochromatic tones of toile don't stand out against the details that you want to accent, but your room will have a unique atmosphere because of the toile.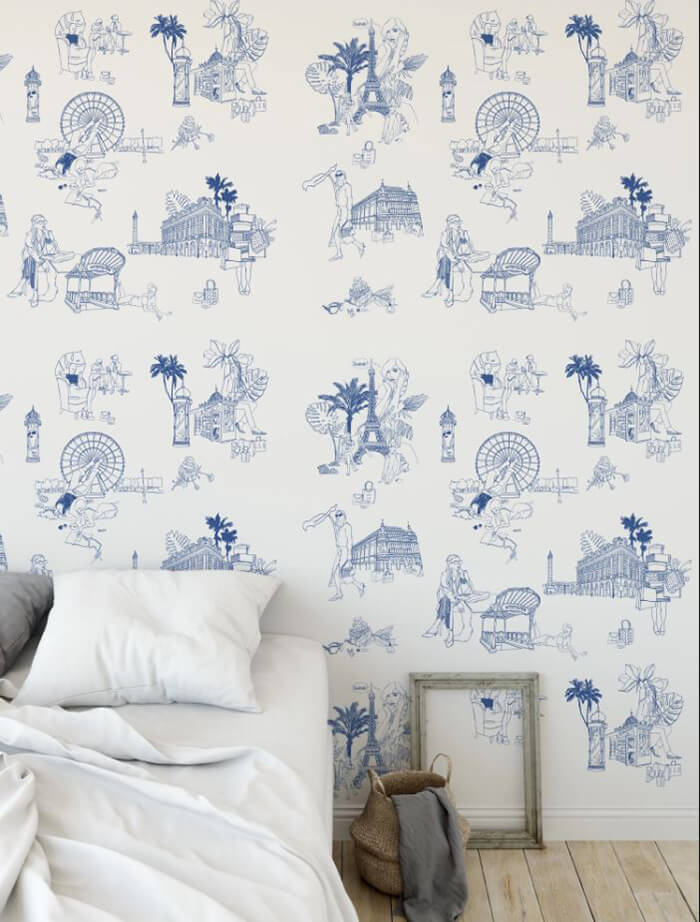 Talk to your interior design team about using toile in your home.