Birds are one of wonderful creatures in the world and loved by many people. For the same reason, there are so many products inspried by birds, like the 12 Beautiful products featured in this post. Most of them are in the bird shape but with a lot of charm and minimalist look. Take a look and hope it can give you some inspiration to add some playful mood to any interior space.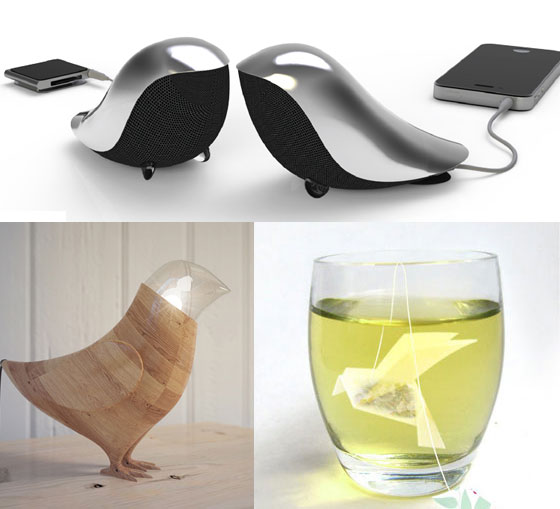 We are a participant in the Amazon Services LLC Associates Program, an affiliate advertising program designed to provide a means for us to earn fees by linking to Amazon.com and affiliated sites.
1. Cute "Marina's Bird" Lamps Collection [source]
This cute lamp in the form of bird is a part of avian-themed collection "Marina's Bird" created by Belarus design studio Fajno. Made of wood and glass such lamps will bring some playful mood to any interior space.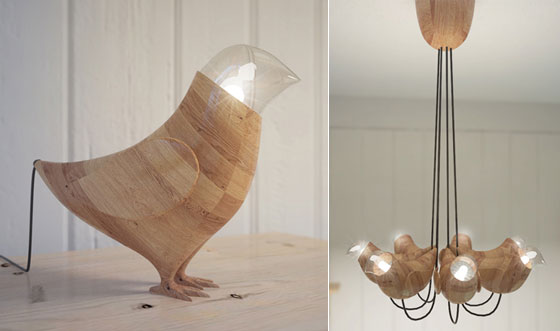 2. Sparrow Key Ring – Cute Birdhouse Key Ring [buy on amazon]
A little birdie told us these adorable birdhouses are just the right place to hold your keys. Especially if those keys are attached to a darling and useful sparrow key chain. And this birdie doubles as a safety whistle! This set consist of two little birds and small house for these birds. Every time when you get home the little bird from the set also gets home. It looks like a prefect house warming gift. And there is also one bird version available.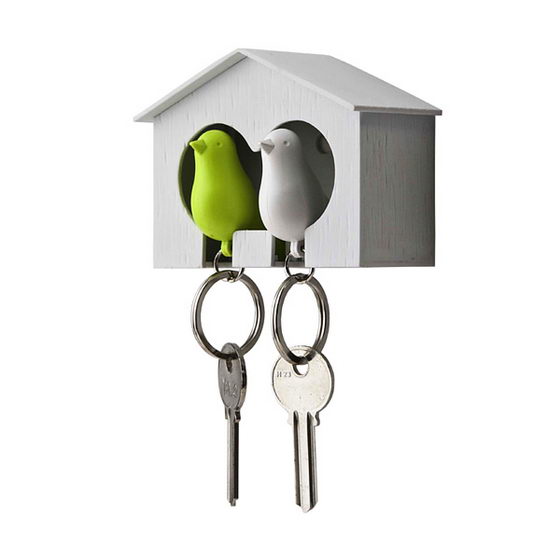 3. Birdy Chair [designswan]
Birdy chair is a great addition to any modern interior. It's produced by Homebasic and each copy is handmade of wood, liana and leather. The dried liana is made flexible and easy to handle by hot water steam and wrapped on the frame made of wood. When the liana is dried again it is very strong and hard to break.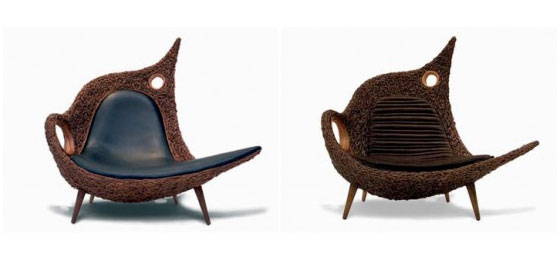 4. Bird Sugar & Creamer Set [buy on amazon]
Hight quality fine porcelain and ceramic
Hand painted and polished
NO Expedited shipping. Regular shipping ONLY
Size S 4 3/4*2 3/4*4 3/8″H C 4 3/4*2 7/8*5″H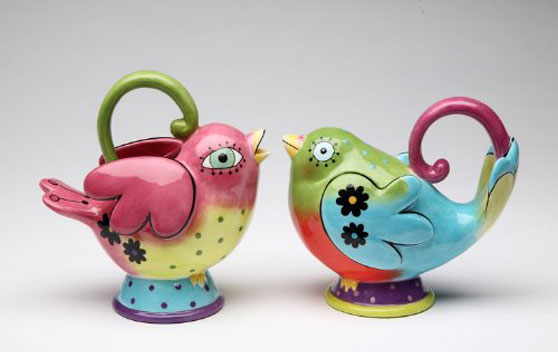 5. Bird Shaped Lemon Squeezer [buy on amazon]
Enables you to insert a wedge of lemon into the squeezer and obtain pit-free fresh lemon juice
Buy a few squeezers and add them to your table setting, so that each guest can have their own
Stainless Steel
Dishwasher safe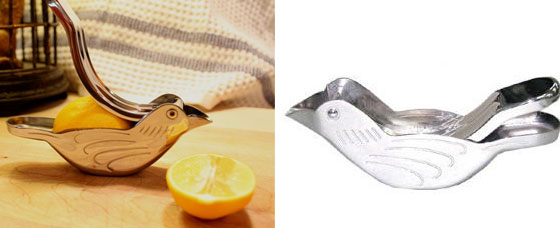 6. Origami Tea Bags [designswan]
Here is an interesting packaging concept by the Russian designer Natalia Ponomareva. The tea bag is packed like an origami bird.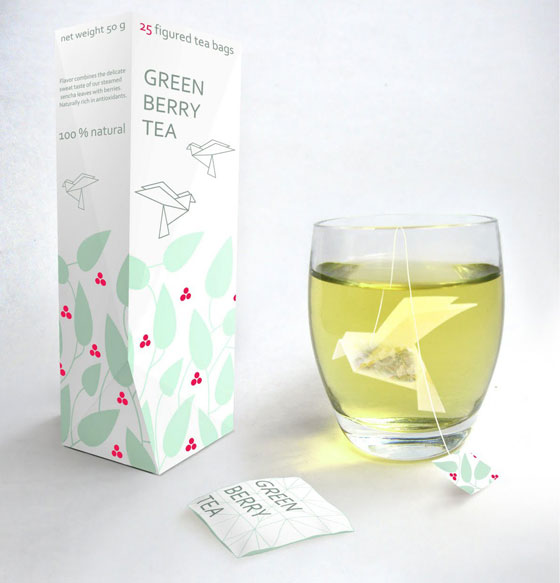 7. Tea Matter Melodic Tea Strainer [buy on amazon]
The little bird inside the stainless steel cage is actually the tea strainer, after straining your tea of choice into your cup you just return it to the cage where it rests on its' own little drip tray. Of course, all this is accompanied by the melodic sound of the little bird chirping! This elegant addition to my afternoon tea definitely adds melody and also a touch of culture to the atmosphere.
18/10 Stainless steel mirror polished and PMMA
Dimensions: 5.25″ H x 5.5″ W x 4.25″ D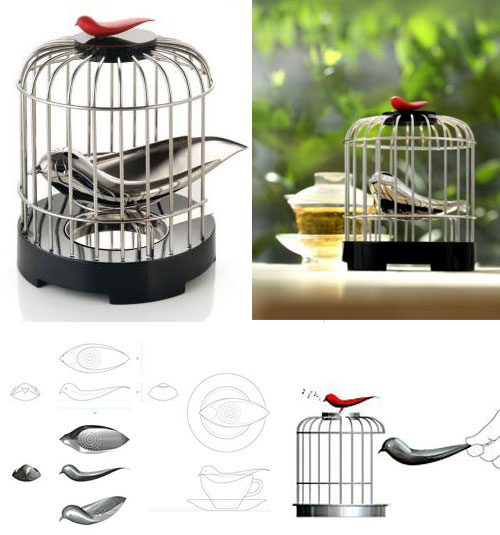 8. Bird Hook [designswan]
This hook is designed by three Japneses design, and its inspiration is becaming from a bird grab things in their mouth. The bird hook can hold notes, cards, accessories like hats, scrafts. It does look fun to make the bird hold stuff in their mouth.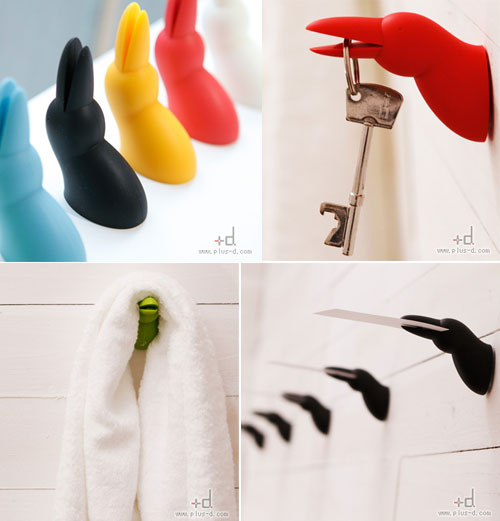 9. Dr Bird Juicer [buy on amazon]
Uniquely artful ceramic juicer with detailed rendering of hummingbird at its center
Inspired by Jamaica's national bird, the red-billed Streamertail hummingbird–nicknamed Dr. Bird
Beak measures approximately 3 inches high
Juices captured by surrounding bowl; floral accents double as pouring spouts
Dishwasher safe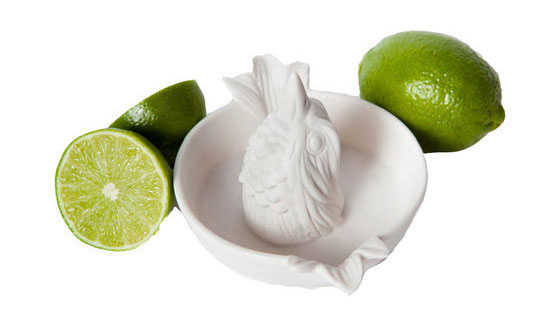 10. Creative Speakers "Wrenz Birdies" [source]
Wrenz Birdies were created with amazing creativity which is rarely seen in such electronic products. It has an output power of 2 W unit, frequency response is 180Hz – 20kHz, and SNR is 85 dB. Operating voltage is 3.7 V and it has a 300 mAh battery capacity. You can charge it using the USB cable.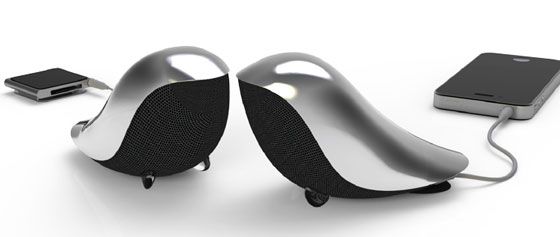 11. Pip Bird Napkin Ring [discontinued]
Rings are normally put on birds. But this avian animal has turned into a ring itself – and is put on serviettes and napkins. The koziol peep show comes in an array of trendy colors, ensuring a happy atmosphere during the meal and beyond.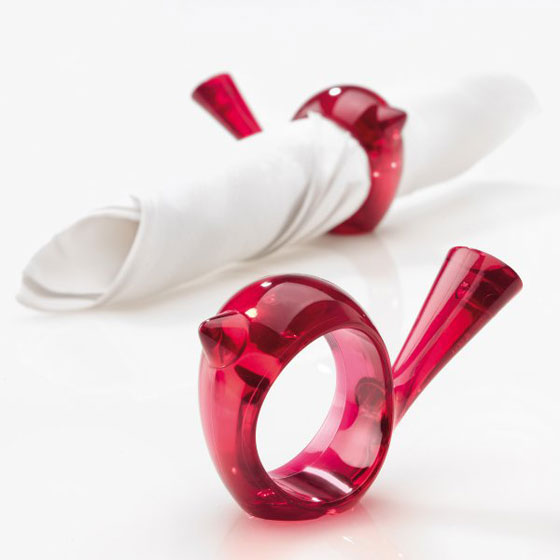 12. Assorted Color Appetizer Picks and White Tree Holder Party Set [buy on amazon]
Pi:p is a refreshing new interpretation of the popular party picks and an attention-getter on any buffet. A fun accessory for fingerfood, tapas and everything else that's begging to be picked up.
Measures: Length 17 cm, Width 3 cm, Height 18.5 cm