Backpacks are a great way to make your burden easier. Besides its original function of carrying stuff, it has been given many new features like playing your music, being an umbrella holder, displaying traffic signals or just be a cool accessory to your outfit. In this post, we will show you 12 Creative and Unusual Backpacks. So When You see it on the street do not be scared or surprised, people just have great ideas …
We are a participant in the Amazon Services LLC Associates Program, an affiliate advertising program designed to provide a means for us to earn fees by linking to Amazon.com and affiliated sites.
1. Yoda Plush Backpack [buy on amazon]
Need to tote your treasures around? Let Yoda give you a hand. This Star Wars-themed pack features a large zippered pouch so you can stash your coolest Star Wars gear – or anything else. The straps are adjustable, so it's sure to be the right fit. Measures 24″ x 12″ x 4″.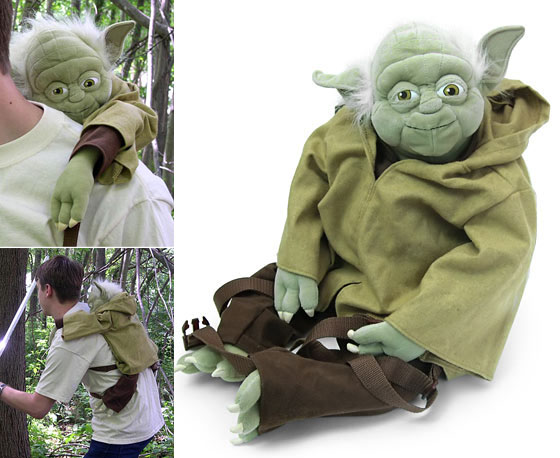 2. Hi-Fun backpack [link]
hi-Fun incredibly incorporates four products in one: a backpack, a beach towel, an inflatable pillow and speakers! Compatible with: iPhone family, iPod family and every music source through universal jack 3,5 mm.
Specs:
Dimension: 180 cm x 80 cm
Material: 100% cotton
Speaker power: 2W/4ohm X 2
Frequency response: 100HZ—20KHZ
Output:4.2V/250MA
Li-ion battery
Colors: red, black, blue, pink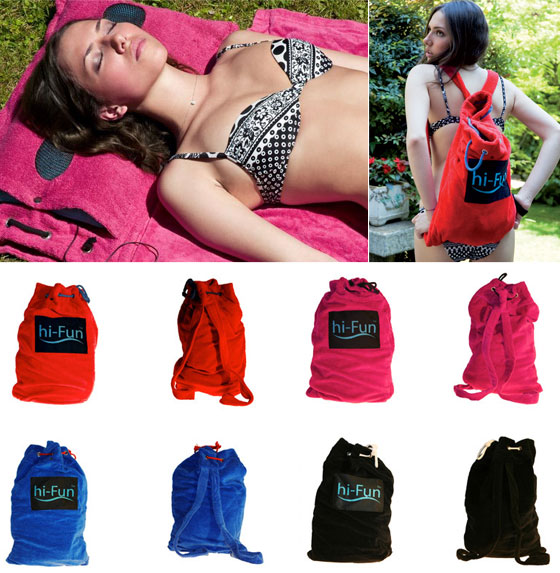 3. SEIL Backpack [link]
SEIL backpack by Lee Myung Su uses LED lights to display traffic signals. Simply by controlling the detachable wireless controller, the user can show directional and emergency signals on the back of the backpack.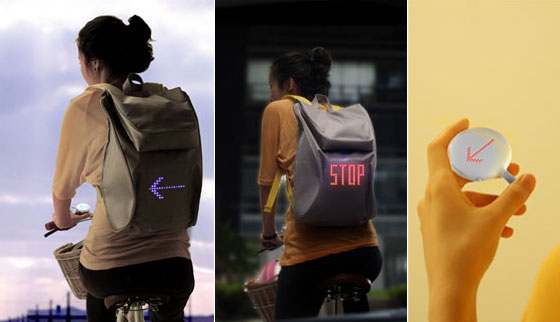 4. Comic Images Chewbacca Backpack [buy on amazon]
Need a backpack? Chewbacca's got your back! Well, actually in this case, he really does have your back. Behold, the Chewbacca Backpack Buddy. Have a wonderful wookie protecting you each day.
Chewie Height: approx 30′ (from foot to top of head)
Main Pocket Depth: approx. 12′
Chewie's Pocket Depth: approx. 4′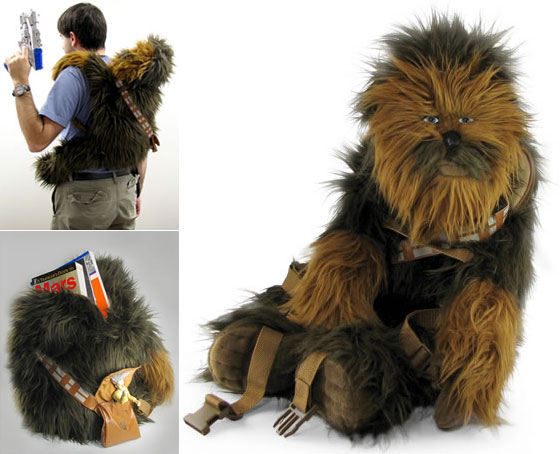 5. Pratesi Guitar Backpack [buy on amazon]
Ideal for music lovers everywhere this unique guitar bag by Pratesi in vegetable-dyed calf leather features a built in a mini speaker and outlet for your MP3 player. Inner slit and zip pockets along with adjustable shoulder strap complete the look. Two AA batteries and signature dust bag included, Made in Italy.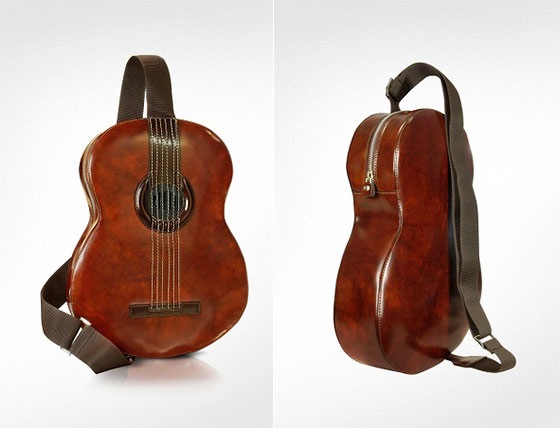 6. BUILT Laptop Backpack [buy on amazon]
This BUILT Laptop Backpack let you close your laptop, looks like a bulletproof jacket.
Slim design stretches to fit a range of laptops
Fits up to a 17 Mac
Made of protective, lightweight neoprene and breathable air mes
3 compartments- laptop, accessories and convenient shoulder strap pocket
Water resistant exterior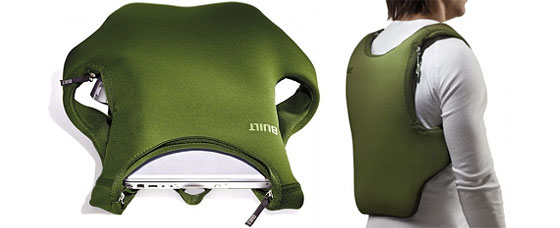 7. KATA Backpack for Photographers [buy on amazon]
In sling position, the bag easily swings around from back to front providing quick draw access to your main camera amp; accessories via a quick release clip with single pull opening of the camera compartment door.
All 3N1 models provide superior camera protection with features such as TST RIB structural protection, ample padding and reinforced corners to ensure that your camera does not fall from the bag when in sling mode.
Arrange your equipment in the bottom main compartment of the pack taking full advantage of the modular dividers to custom fit the bag to your exact equipment.
Large top compartment will hold personal gear or additional gear, and the internal pockets and MP3 player pouch will allow you to organize your personal effects as efficiently as your photographic gear.
The divider between the top and camera compartments can also be unzipped to create a larger camera compartment that allows larger camera lenses to remain attached to the camera when in sling mode.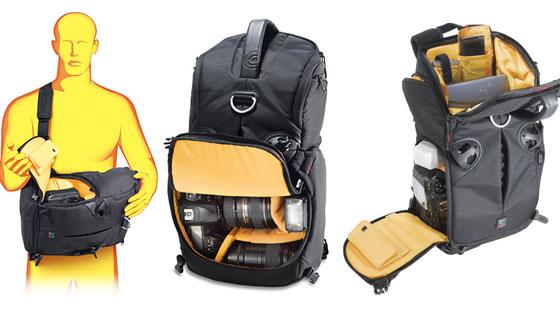 8. Backpack Umbrella [link]
This is the umbrella that is worn on the back, providing rain and sun protection while keeping the hands free. Unzipping the pack, removing the umbrella and attaching it to the pack's built-in, adjustable support rod takes seconds; the pack slips over the shoulders and secures around the waist with a plastic buckle. When deployed, it covers its wearer with a 39 1/4″-diameter polyester canopy. The umbrella's canopy collapses easily against its pole and slips back into the pack's pouch when the weather clears. Black. Closed: 36″ L x 2 1/4″ W. (1 lb.)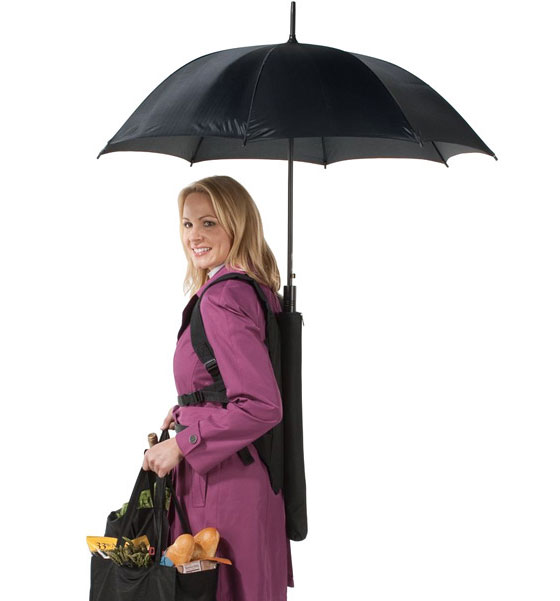 9. QuickSmart Backpack Stroller [buy on amazon]
Incredibly light and easy to travel with
Light Weight Aluminum Frame
Compact fold fits in included backpack
Smallest fold on the market
Fully assembled out of the box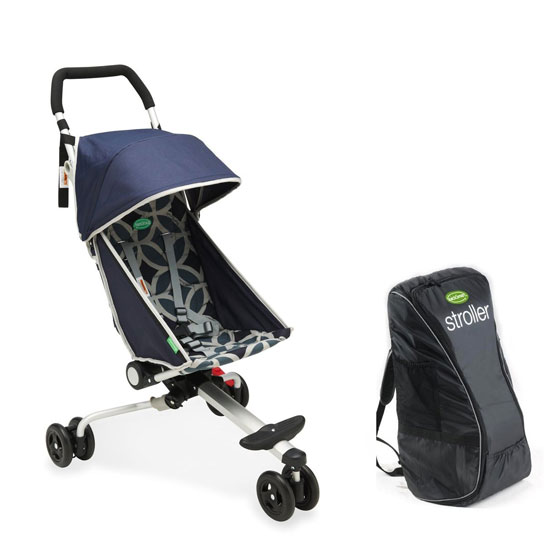 10. Spikepak Backpack [buy on amazon]
The fullpack is the mack daddy of all the MadPax built for kids on the go. Store your books or guard your gear with a style that says you are one-of-a-kind. A stand out series for those who want to stick out from the crowd. High schoolers to mini rollers, all are welcome.
Large leather backpack
Soft spiky points along the outside
Large zippered interior pocket
Deep exterior pockets for pens, and peripherals
Spot clean only!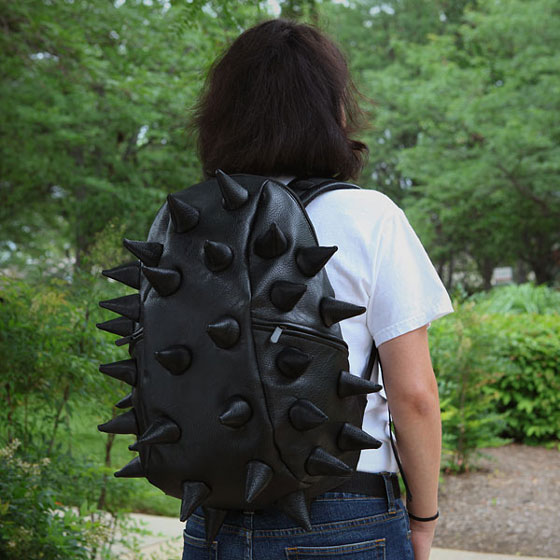 11. Pangoline Backpack [buy on amazon]
Designers of Cuclus were inspired by one of the most unusual mammals on the planet – Pangolin. And the same name was given to this backpack. Backpack consist of several segments, which, shifting relative to each other, open access to the inside of it. Backpack closes on magnetic clasps. As were noticed by developers the backpack automatically adjusts to the different physical characteristics and posture of the owner, which makes its use as comfortable as possible.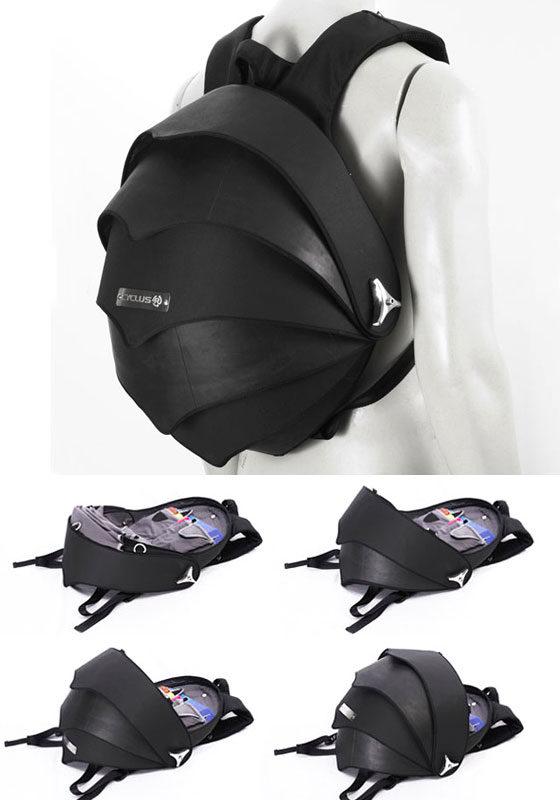 12. meiosis backpack [link]
Meiosis backpack designed by davidi gilad, is an equipment bag which was developed to utilize the physical properties of the elastic materials in which the bag is made. It is constructed from rugged geometric polygonal shapes that harness the tension of the elastic fabrics, which is gained by attaching the rugged parts to the while they are stretched on a frame. When released, the geometric shapes prevent the fabrics from shrinking back, resulting in the bag's form and structure. the tension and flexibility of the design maintains its shape while it is opened and closed.