Las Vegas became an important stop for those looking to make their fortunes during the gold rush in Nevada. Over the years, Las Vegas expanded beyond gambling and became one of America's most popular tourist destinations.
This blog post will look at 20 photos that capture how Las Vegas evolved into what it is today!
Film transparency of Las Vegas High School, Las Vegas, 1930
This photo shows Las Vegas' humble beginnings as a desert town with few permanent residents. Hard to imagine today, but this is how it all started.
The Completion of the Hoover Dam, 1936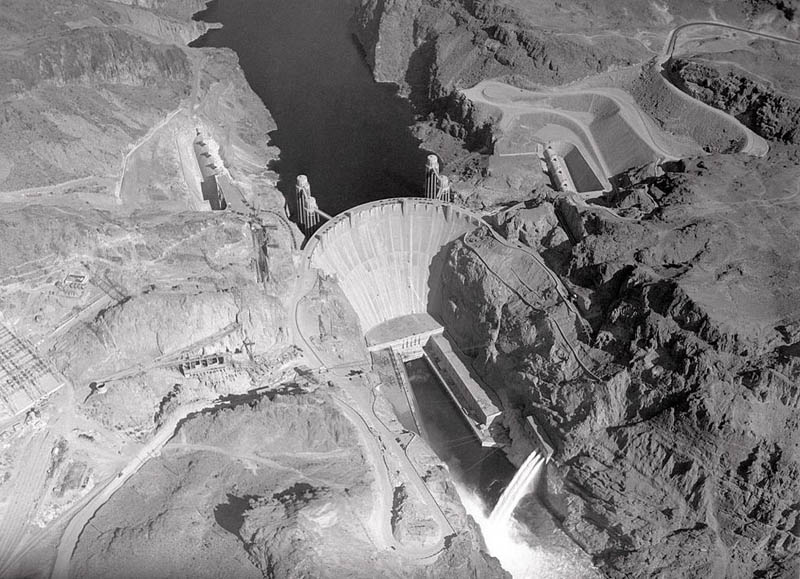 [Image Credit]
This photo shows the enormous amount of work that went into building a city in what was previously a dry and uninhabited desert. The construction of the dam took place from 1931 to 1936.
Witching Post Wedding Chapel, 1937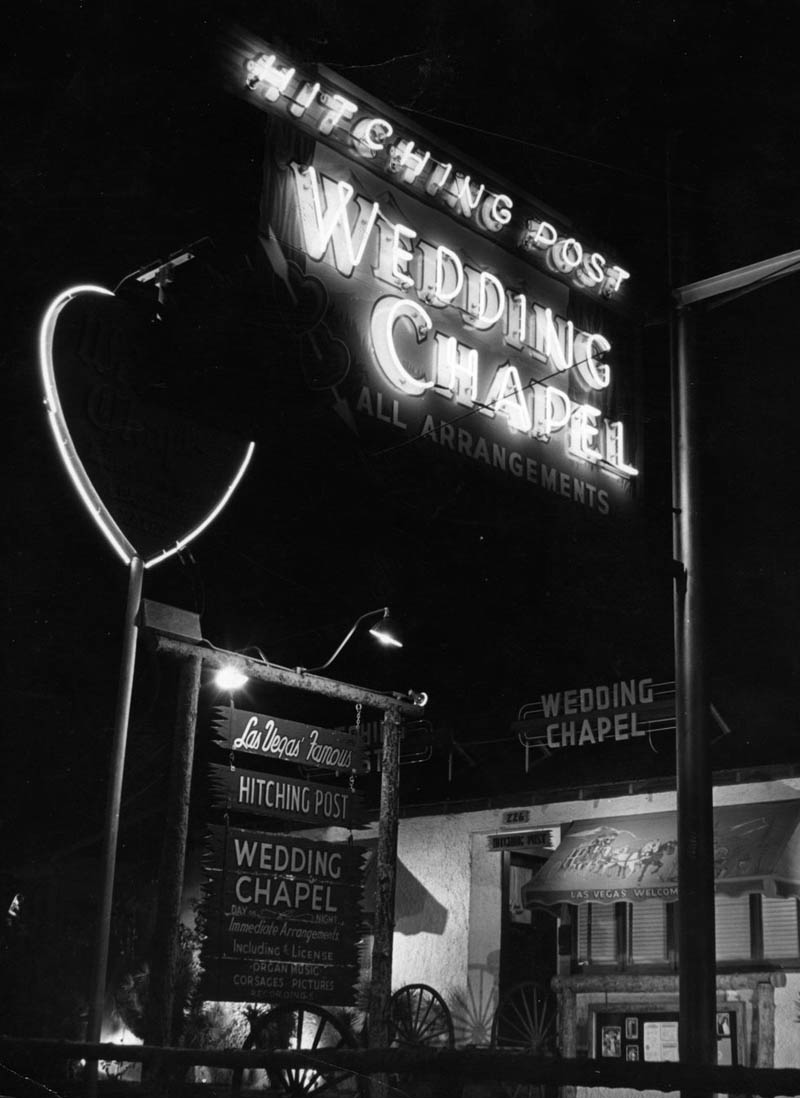 [Image Credit]
One of the first claims to fame of Las Vegas is its wedding chapels. This photo shows one of its first wedding chapels.
Slot Machines Inside a Las Vegas Bar, 1941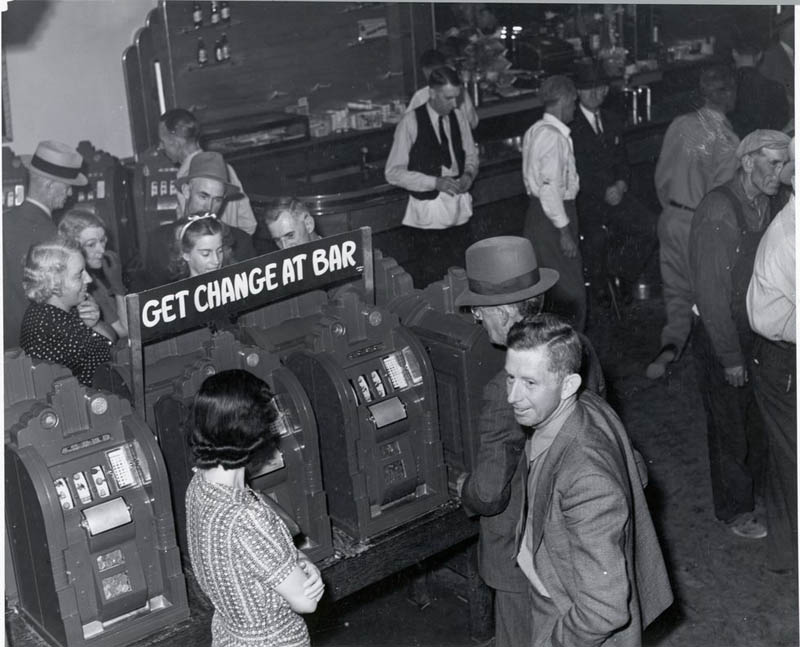 [Image Credit]
Gambling is the activity most closely associated with Las Vegas. Back then, gambling was popular but was not yet the behemoth industry it is today. Slot machines continue to be one of the most popular games as Vegas casinos.
Women Enjoying El Rancho Vegas' Swimming Pool, 1942

[Image Credit]
This photo shows a fun activity available in Las Vegas long before the city exploded to become a popular tourist destination. Some of the biggest celebrities in the world dressed flaunting the latest designer trends visited Las Vegas on a regular basis.
Bugsy Siegel, 1945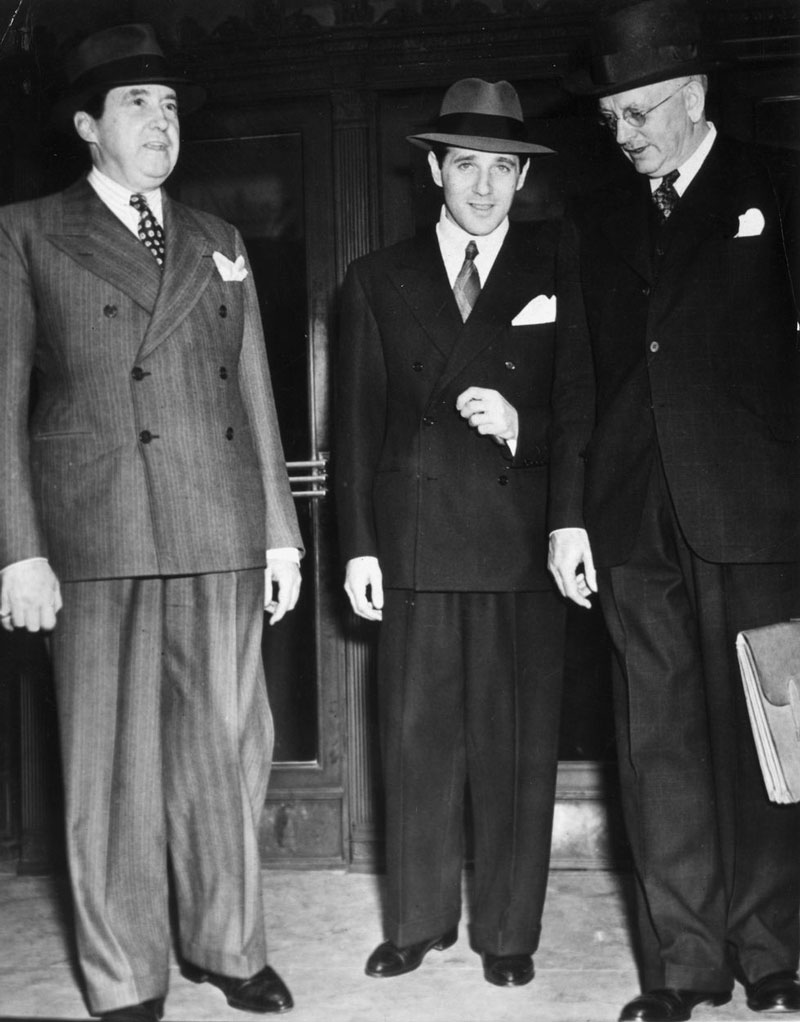 [Image Credit]
There's no way around it: A large part of what we know as Las Vegas today was envisioned and carried out by organized crime figures. This photo shows one of the most famous figures in Las Vegas history, Bugsy Siegel, a gangster who showed remarkable foresight when it came to envisioning the future of Las Vegas.
People Gambling at the Golden Nugget, 1946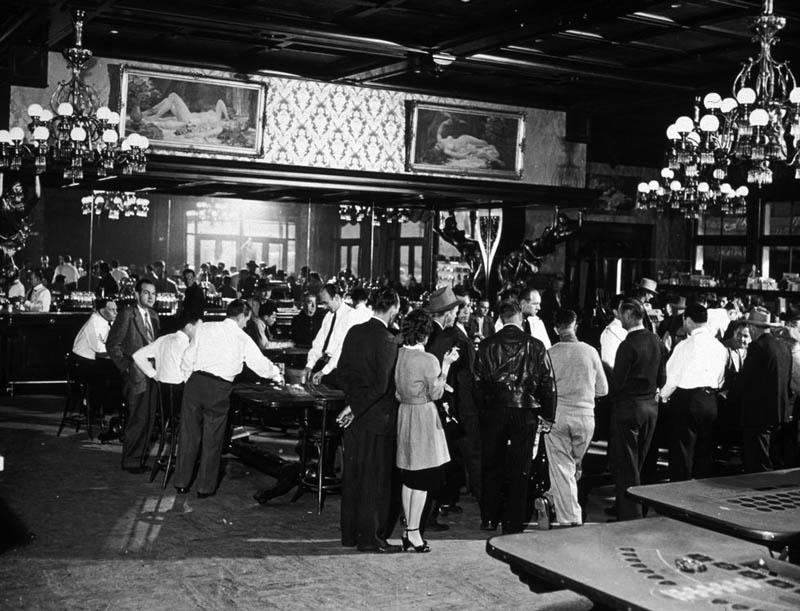 [Image Credit]
Gambling began to take off in the 1940s. The photo shows how popular gambling was back in the day at one of its first venues, the Golden Nugget.
Hotel Flamingo, 1949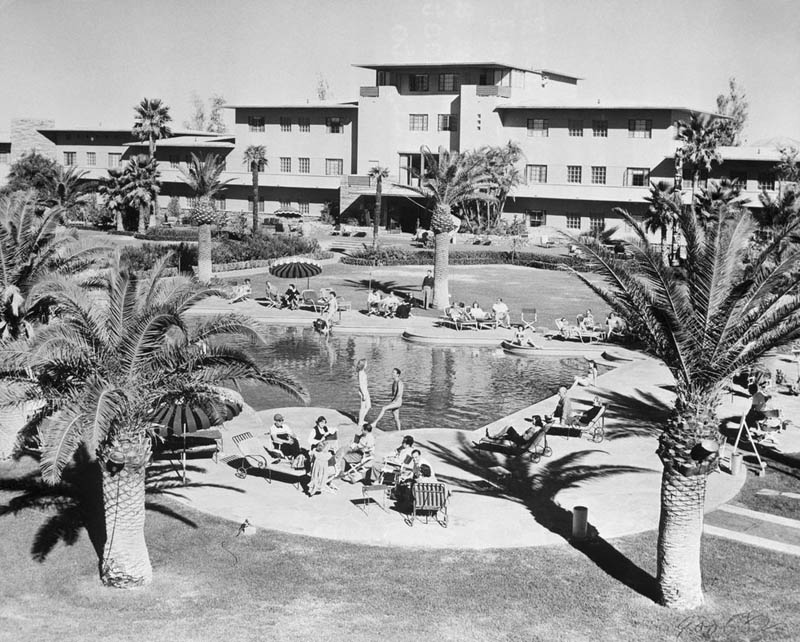 [Image Credit]
One of the most glamorous hotels in Las Vegas history is the Flamingo. It was built by mobster Benjamin "Bugsy" Siegel, who envisioned a luxurious gambling paradise modeled after his favorite vacation spot: Miami Beach.
The Little White Chapel, 1950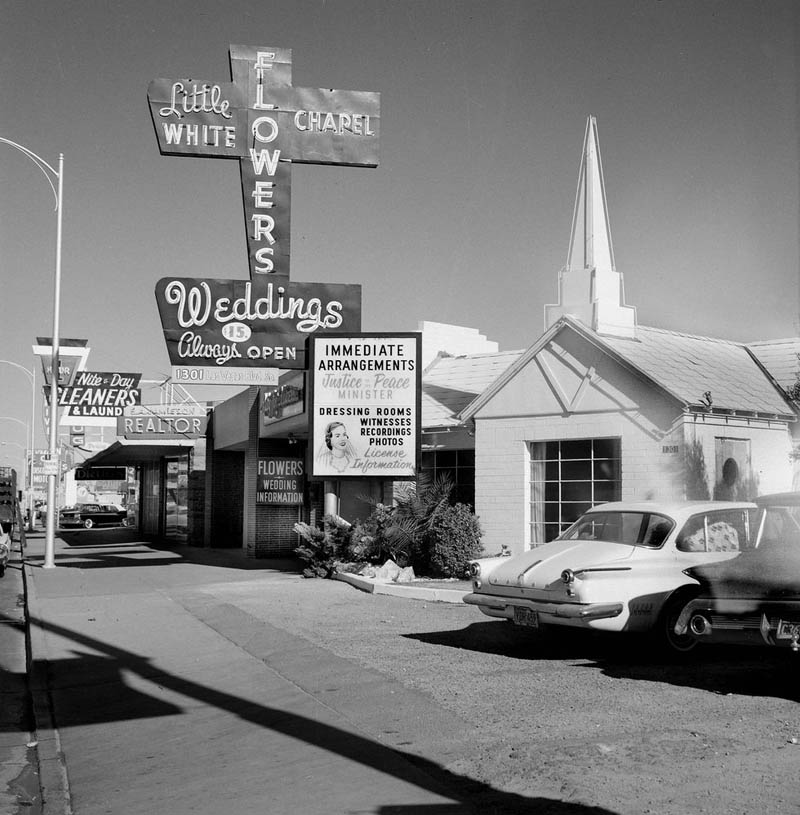 [Image Credit]
The Little White Chapel is a Las Vegas institution that still stands today.
Atom Bomb Testing, 1953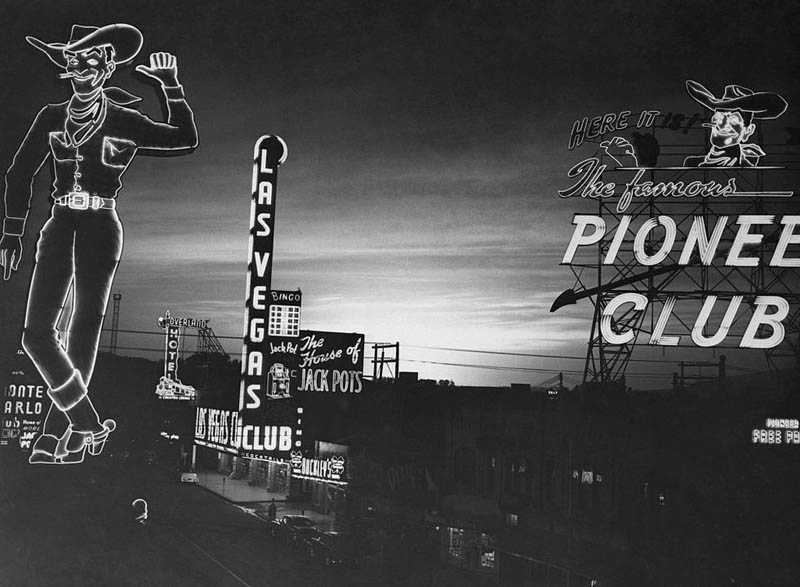 [Image Credit]
Despite its glamorous image, Las Vegas is basically a desert town. This photo shows just how remote it is, that an atomic bomb could be tested nearby.
Riviera Hotel, 1955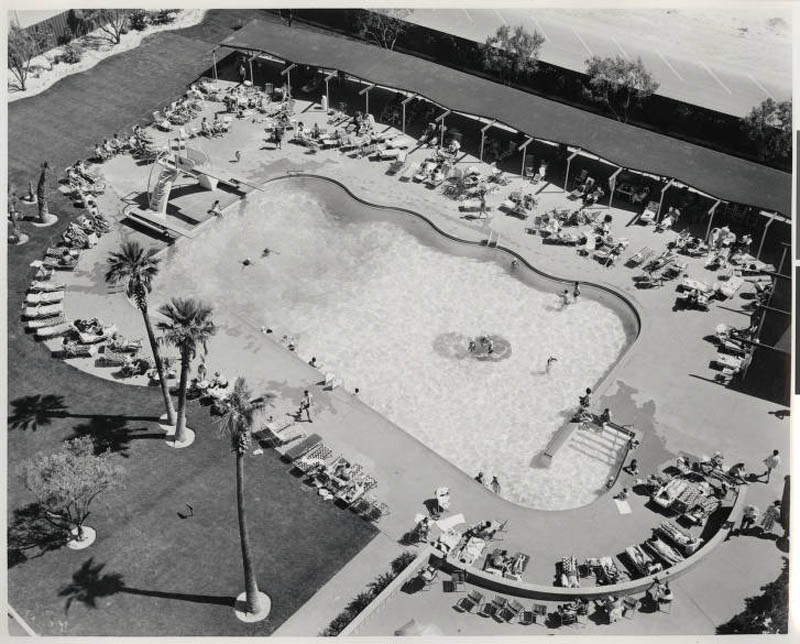 [Image Credit]
Las Vegas became more popular among tourists in the 1950s. This photo shows what it looked like at one of its most popular hotels, the Riviera Hotel.
Tony Curtis and Christine Kauffman Wedding at the Hotel Riviera, 1963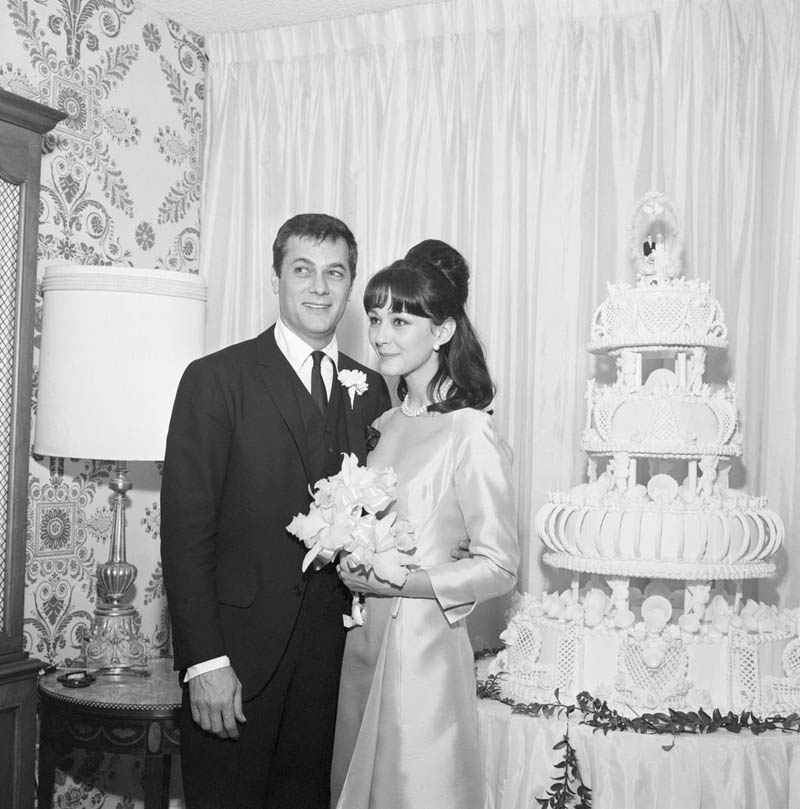 [Image Credit]
Las Vegas also became popular among stars and celebrities. This photo shows one of the most famous weddings in Las Vegas history.