Pillows, rugs, a suede lounge and a vintage green pouffe may sound just like a list of furniture and decor, however, choosing the right furniture and decorating your home the way you like can be a great way to showcase your personality.
There are plenty of tips out there on what colour palettes are 'on trend', or what decorating styles you should choose, it makes sense that it can often feel very impersonal. When choosing an interior design style, you should consider what is important to you and let that shine in every room.
Here are 5 interior design tips to consider, so you can showcase your unique personality and style!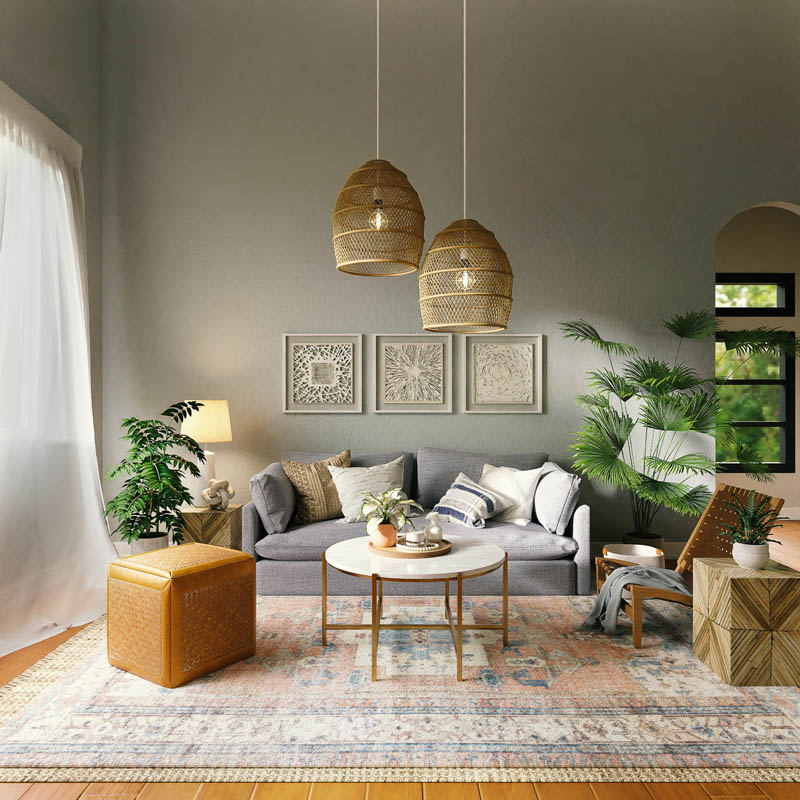 Atmosphere is important
Despite what the trends tell you (or Pinterest), immaculate and minimalist homes aren't always comfy and livable. Whether you're living in a rental or building a luxury custom home, it should feel like a home, and that certainly means leaving out that rather lovely but uncomfortable couch you saw for cheap at Ikea.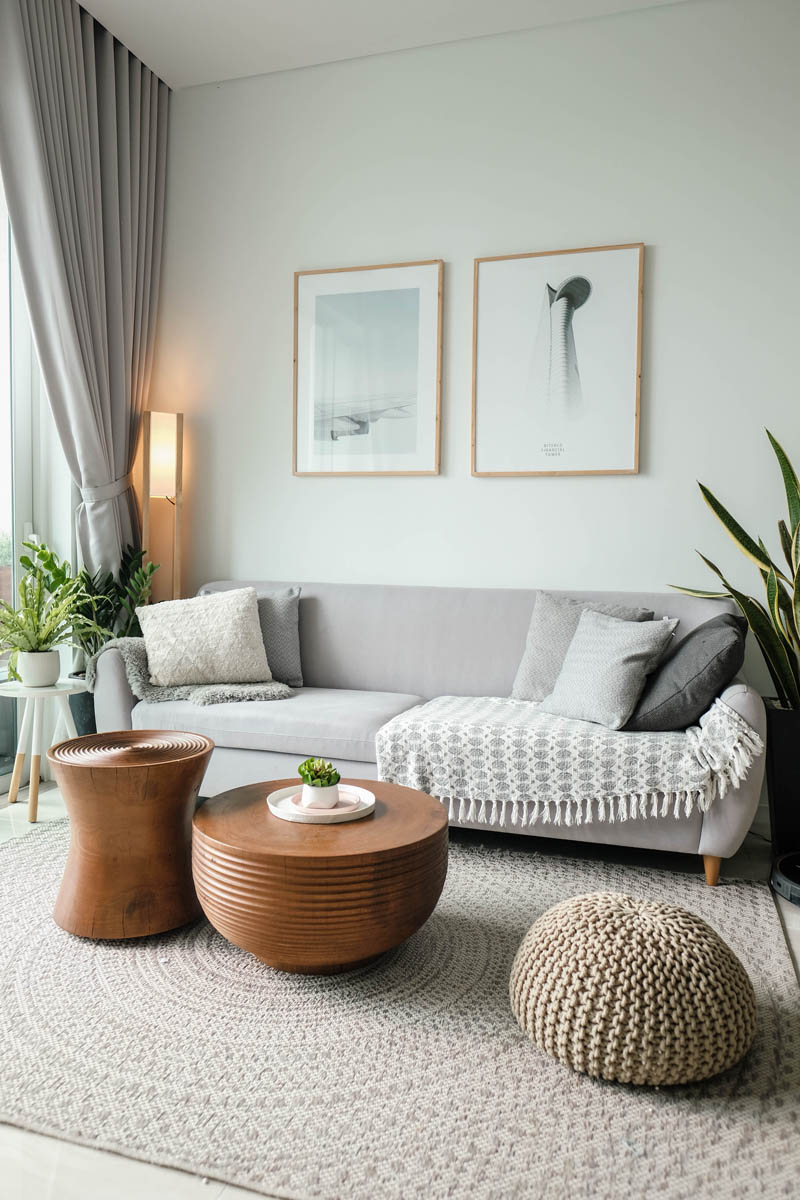 Aim to create a comfortable home with an atmosphere that represents you. If you think a coastal style represents your personality, showcase that through whitewashed walls, a soothing colour palette with white, tranquil blues and some warmer tones such as beige, honey or chocolate. Show your unique personality through ornaments and decor that are cherished by your family. It could be photos by the beach you've taken personally or souvenirs from a much-loved family trip.
The more your home has personal touches that are unique to you, the more your personality will shine through.
Be true to you
Just because it is in Vouge, doesn't mean you need it in your home. Trends are forever changing, that is why it is best to be authentic to the things you love.
When making a purchase reflect on if this matches your personality. This will help you avoid making purchases based on trends that don't suit you. You don't want to get stuck with an expensive marble table you're only going to like for a week, leaving you with some serious buyer's regret.
Don't apologise for your style. If you love something and it reflects you, then hang it with pride! Stop comparing your home to your friends, magazines or anyone else that comes to mind. Style your home in a way that makes you feel happy when you're there.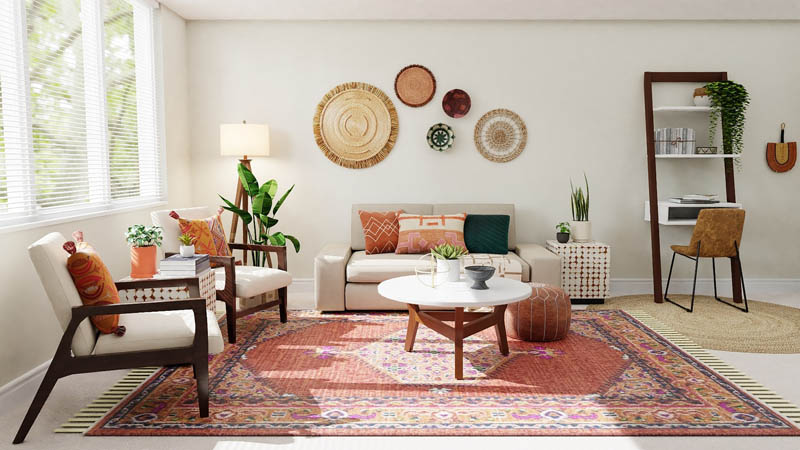 Consider your lifestyle
A single 25-year-old has a completely different lifestyle than a family with 4 young children. Your home needs to be practical and reflect your current lifestyle. Buying an elegant dining room table and expensive decorative ornaments isn't practical when you have children, however, this type of styling may be more suitable for an elderly couple that likes to entertain.
However, you can still stick to a theme throughout your house, regardless of the practicalities. For example, if you love an industrial feel you can get a rustic coffee table, tufted chesterfield couches and a darker colour palette that is still practical for children, just ditch the expensive and elaborate ornaments and expensive rugs that can only withstand minimal traffic, something better suited for a young professional or couple without children.
Shop around
Avoid buying everything from one place. Mixing furniture and decor from various stores will result in a unique interior, reflecting your personality. Mix and match pieces and look through a variety of retailers, this way you know that the pieces you've chosen for your home have been thought through. If you don't have the time to shop around and pick the pieces best suited for you, it may be a good idea to hire a professional.
An interior designer can help bring your vision to life and choose the best pieces for your home.
Focus on the layout
If you have purchased decor and furniture you love, it is important you display it correctly!
Figure out the best layout so that the room functions the way you need. Keep in mind, you want traffic that flows effortlessly. This means coordinating furniture with your existing space so it either contrasts dramatically or enhances the architecture of the space.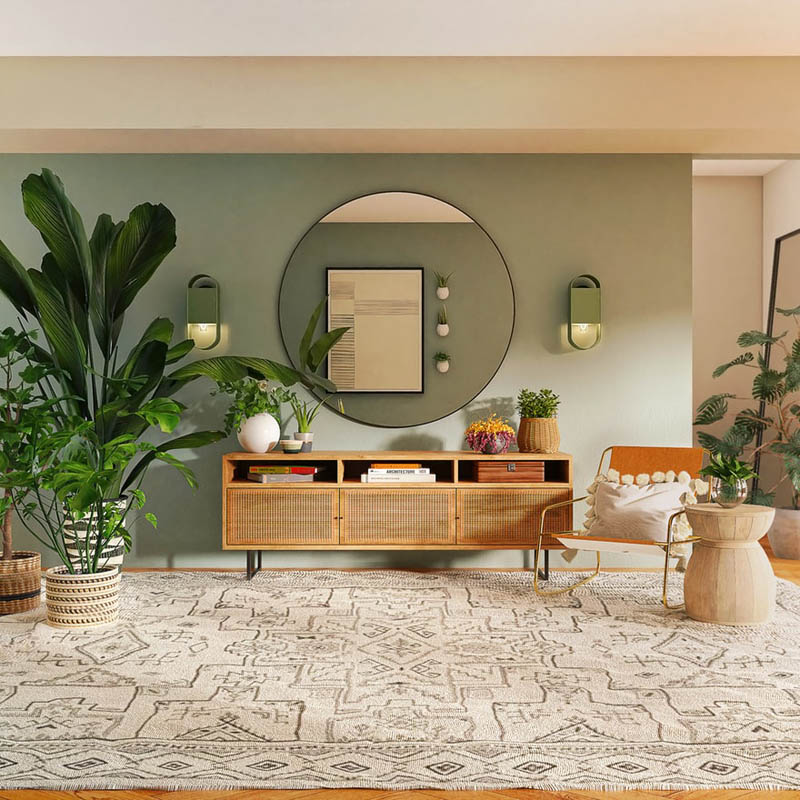 The entire look and feel of a place can change dramatically just from the way you set it out. Focusing on the layout means you can create a focal point when you enter the room. This may be a Moroccan rug if you are creating an eclectic feel, or a vintage lamp if you are going for something more mid-century modern. Regardless of what it is, working with your space is important to bring your vision together.