So you've decided to renovate the bathroom. You've picked out the tiles, the faucets and the color palette. But what about the toilet? Surely you're not going to settle for the traditional style when some of the leading trends for 2021 break from the norm.
Contemporary toilet designs are sleek and minimal, and if they can connect to your virtual assistant, then all the better. It's estimated that you spend 70 to 105 minutes on the toilet each week. So you might as well make that time enjoyable. Or at least aesthetically pleasing. Here are five leading toilet trends perfect for modern bathrooms: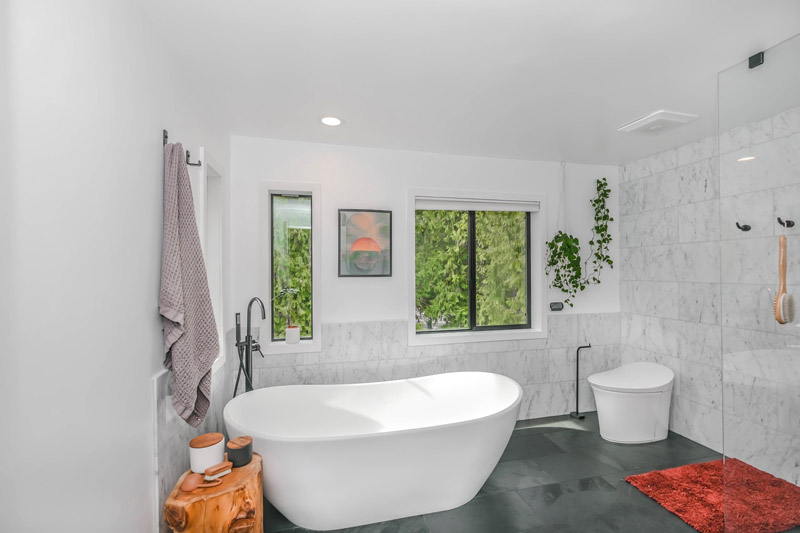 Rimless Toilet
What is a rimless toilet? Well, it's a toilet without a rim or lip around the edge. Traditional toilets have that overhanging rim that conceals the source of the flush. This can be a nightmare to clean under and can also be a breeding ground for bacteria.
A rimless toilet, however, is an easy clean toilet. A simple sponge or cloth should take care of the cleaning, and there are no hidden cavities for harmful organisms.
A rimless toilet also offers a superior flush. The water is distributed around the bowl more effectively and more efficiently, with less required for achieving a better result. There are no real disadvantages to fitting a rimless loo, and they are reasonably priced. So when it's time to upgrade the bathroom, consider rimless and call a plumber to take care of the toilet installation.
Bidet Toilet Seat
Bidet sales skyrocketed following the pandemic-related toilet paper shortages – for obvious reasons. This desirable amenity can improve the hygiene of toilet time while making it a completely paper free experience.
And yet, many of us don't have the space for both a bidet and a toilet. So that's where the bidet toilet seat comes in. This clever attachment replaces your current toilet seat with a new one featuring a built-in bidet sprayer. By connecting to your existing water line, you can fit one without the aid of a plumber.
Most available add ons have a bidet sprayer which extends out with the press of a button and retracts when not in use. They can also offer air dryers for your tush, and select models can even adjust the water temperature, which is perfect for winter.
Smart toilet
A smart toilet takes the familiar concept and gives it features like Bluetooth connectivity, a built-in bidet, a heated seat, deodoriser, air dryer, self cleaning functionality and more – all achieved while maintaining that sleek ceramic look that complements modern bathrooms. It's like experiencing the best of quirky Japanese technology without needing a passport.
One of the best smart toilets available is the Kohler Veil Comfort. This top-of-the-line rimless toilet offers touchless flushing, a heated seat, a heated air dryer, deodorising carbon filter and self cleaning through sterilised water and an inbuilt UV light. This Kohler toilet brings new meaning to the term 'porcelain throne'. The Veil and other smart toilets can be pricey but are must-have amenities for luxury lovers.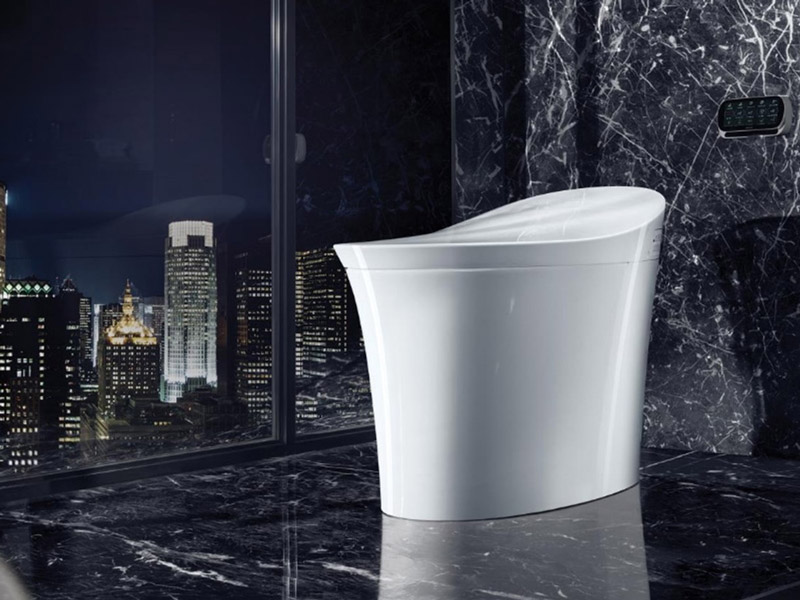 Wall Mounted Toilet
The wall mounted toilet is perfect for anyone craving that modern, minimalist aesthetic. Occupying zero floor space, the toilet bowl of a wall mounted toilet is raised to look as though it emerges from the wall. The pipes are concealed within the wall cavity, with just the buttons for flushing visible.
Wall mounted toilets are easy to clean and easier to clean around, and the height can be adjusted upon installation to suit the primary users.
However, there are a few caveats that need to be considered. For one, this type of toilet has a weight limit. The limit varies from model to model, but Build.com reports no more than 500 pounds. Repairs can also be more difficult and more costly than dealing with alternatives.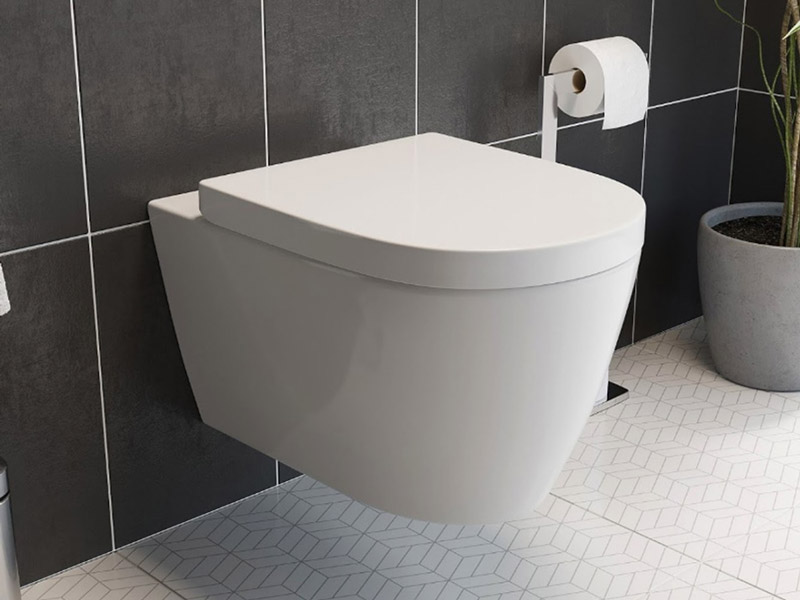 Tankless Toilet
A tankless toilet, also known as a wall faced toilet, is another trend setting style ideal for those favoring the contemporary, minimalist approach. The tankless toilet is mounted to the floor like its traditional contemporaries, although there is no cistern. The pipes run underfloor to help achieve a clean appearance and a real sense of space.
The flush buttons are available in many shapes and sizes, so there's bound to be something that matches the other bathroom fittings and aesthetics of your bathroom.
Like the wall mounted toilet, repairs can be more complex than what a similar fix would entail in a traditional toilet suite.
And now you're equipped with what you need to know about the latest toilet trends. When it comes time to renovate or update the bathroom, these styles can lift your bathroom to the next level and help make toilet time more enjoyable – especially if you go with the smart toilet.