Every year, more and more people are opting for a backyard renovation. This is because they know that their home's outdoor space has the potential to be just as important as any other room in their house. A little planning will go a long way to making your backyard feel special. Here are some ways you can transform your outdoor space into the place you want it to be. Whether it's small or large, there are many ways you can look at your outdoor space in order to make it more enjoyable.
Put Up an Arbor Over The Patio Area
An arbor can be a simple pergola structure made with wooden posts and beams, or it may be more elaborately designed. Either way, it will provide shade and privacy for your outdoor area while allowing you to enjoy the beauty of nature at the same time. Hang outdoor curtains over your patio doors and other similar openings to block the sun when it's too hot.
This will help keep the temperature down in your home while adding a touch of elegance to your home. Using natural materials for this would make it last longer according to sandandstonelandscapes.com.au and you can also hang a few accessories from it if you want to add a splash of color. These curtains can be found at just about any department store or online retailer.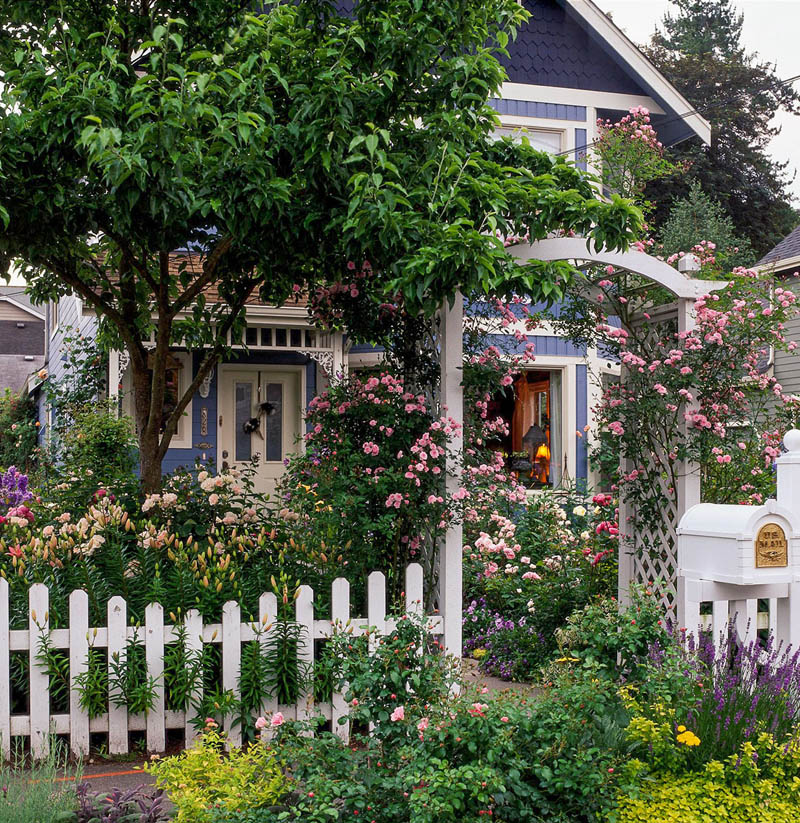 Designate a 'Grilling Area'
Invite your friends and family over during warm weekends to enjoy a barbecue. Instead of hauling the grill or smoker back and forth between your home or garage, build a special area for it. This will make it easier to avoid having any debris get into the house. Also, if you're keeping your grill outside all year long, build a small shed over it where you can store extra charcoal and grilling accessories.
If space is an issue, look online for affordable metal storage sheds. These units are quick and easy to install because they simply rest on top of wooden posts without digging holes in your yard. They come with wheels so you can move them around whenever needed. Keep the area neat and tidy by adding specific storage space for grilling tools and seating space where everyone can chat while eating their food.
Build an Outdoor Kitchen
Adding an outdoor kitchen is another way you can transform your backyard space into something special. There are many different kinds of outdoor kitchens you can add to your yard, and one of them is sure to suit what you want for this area of your life. Whether it's casual or slightly more upscale, you'll enjoy spending time out here much more when there's a nice place to cook food outside.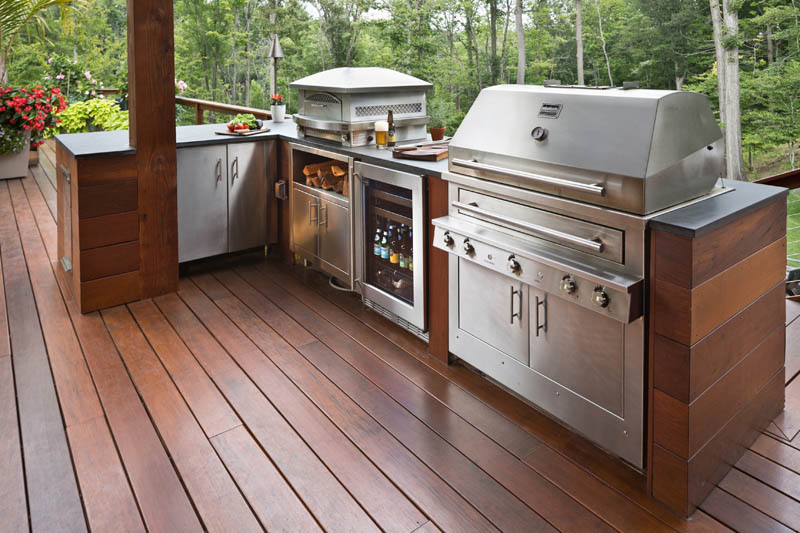 Build a Fire Pit
A fire pit can be exactly what your backyard needs for those warm nights spent outside. Just make sure it's constructed in a safe spot and that you keep any and all materials used away from debris and other potential fuel sources. You should also choose a location that is not too close to your home or outbuildings because of the safety considerations. This kind of outdoor space should only be used when there are no leaves on nearby trees and during weather conditions where you won't have to worry about any sparks getting into the air.
Light Up the Space
Fill your yard with colorful lighting in order to make it feel more lively. You can use low-voltage ones to add a splash of color without using up too much energy, or you could install solar lanterns if you wanted to go for something eco-friendly. Solar lighting is a great way to ensure that your outdoor area is always illuminated without having to worry about electrical bills. The light will come on automatically after dark, and it's even possible to use timers so you won't have to get out of bed every day just to switch them off. No matter what type of lights you use, they'll help transform your backyard into an inviting space that is truly worth spending time in after dark.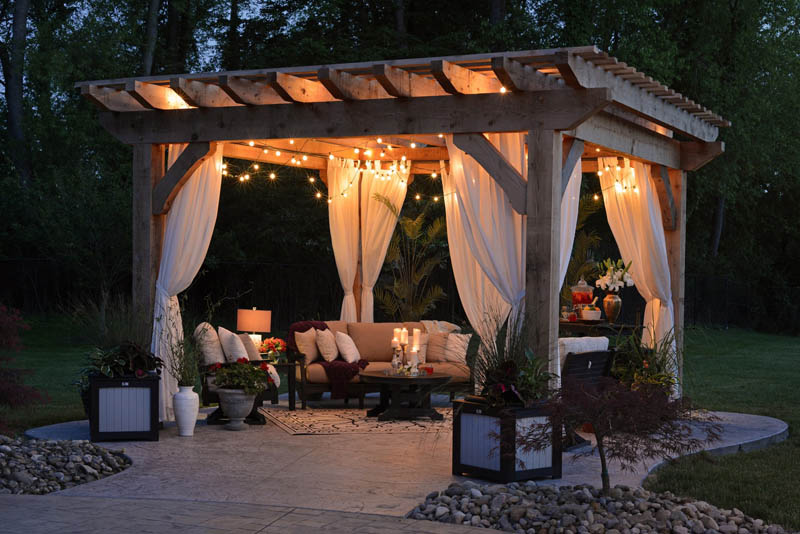 Turn Your Yard Into A Garden
Plant flowers in your yard instead of buying expensive plants from the store. You don't have to limit yourself to one type, either – try planting different types so you can enjoy all sorts of color throughout spring and summer. Make sure to choose low-maintenance plants over those that need constant trimming so you won't have to worry about giving them too much attention.
With these tips in front of you, transforming your outdoor space should be easy! No matter how big or small, you can improve this part of your home while having fun in the process.