Regardless of the size of your house, sufficient space is always appreciated. Spacious houses are convenient in many ways. For instance, you get to have more guests over and you can designate a spare room for family entertainment by transforming it into a theatre or a game room. Commodious spaces make a good investment in the future in case you want to sell your house, as well. When it is not financially possible to purchase a bigger house, there are still ways you can have the same luxury.
Here are some handy tips on how to increase the space around your home.
1. Take Advantage of Lighting
A well-lit home plays a huge part in how spacious it looks. With that being said, using natural lights as much as possible has several benefits. It maintains the brightness, warmth, and sense of calmness of your house. Besides, it saves you a lot of money since your usage of electricity decreases. Lighting gives an astounding illusion of wide spaces. While many interior design ideas achieve this, sunlight is a free resource at your convenience. If you plan to install windows as you redesign your home, consider their location and size. For large rooms, such as living rooms and dining rooms, you will need more lighting. So, it is wise to put large windows there. Of course, you should check first on what such windows will be facing, as you do not want neighbors to have a full view of your living room. Another way of utilizing lighting is to have lighting fixtures placed in high places or buying longer light stands.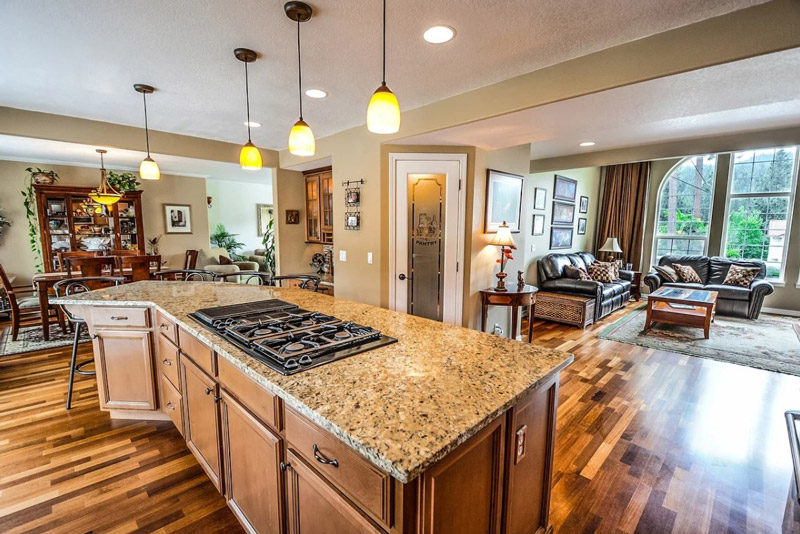 2. Dispose of Overwhelming Clutter
Clutter is one of the biggest factors in overcrowding spaces in any house. It eliminates efficiency, shrinks the rooms' size, and stresses you out all the time. This makes it difficult to enjoy the comfort of your house. So, perhaps it is time to start planning a decluttering movement to increase the spaces in rooms and living areas. Making a checklist of what you have is a good way to start. You can know what to throw, sell, or donate. On the other hand, some people may prefer to keep several items and not let them go. For this reason, the interior design specialists at Designer Sheds recommend that you make use of an external storage construction, like sheds. They add more room to your jam-packed basement or garage. Sheds also come in various sizes, materials, and shapes. So, you will get to have all the options at hand.
3. Integrate Built-ins
To create a smooth transition between spaces and spice up your interior design, built-in-furniture is a great investment. Built-ins perfectly blend in with your décor, without the hassle of taking much space. Buying such furniture items, such as incorporated compartments, shelves, or breakfast nooks also gives your home a more modern and minimalist look. Even with the same dimensions, built-ins look more slender compared to their free-standing counterparts. Another great advantage of built-ins is that you get more storage. They can take up the whole wall of a room without shrinking its size. You can also use built-in lighting to save even more space.
4. Let Furniture Define Spaces
While it is tempting to fill the house with furniture and showcase a rich collection of items, you may end up with more than you bargained for. It is easier to just have an organized décor with the necessary furniture in place. Try to leave the largest living areas as they are. You can map out how you want things to be. Pick your essentials and start arranging them. Remember that the more items you have, the more clutter you will accumulate. The key is to know how to strike a balance between having a refined and practical final look.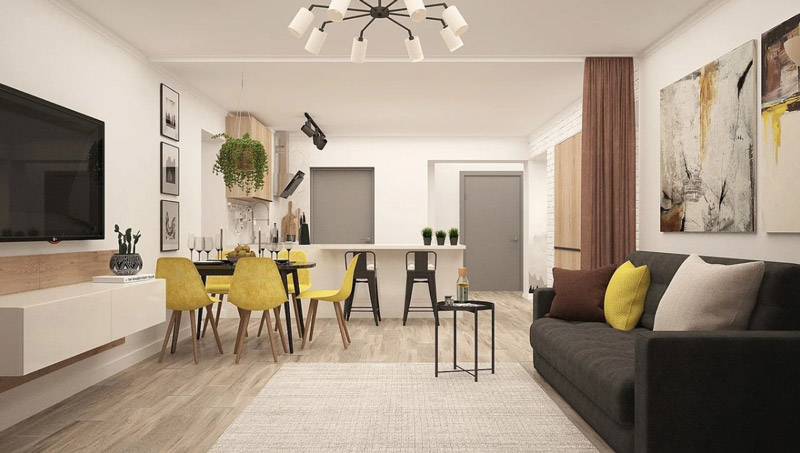 5. Clear the Hallways
While trying to increase your home space, it is important to fight the urge to fill every inch of the place. Some places should be left empty, and this applies to hallways. Their main purpose is to allow movement between rooms, so overcrowding them with furniture hinders this. Oftentimes, people like to place benches, home accessories, or tables there. This can be a bad idea, especially in a place with high traffic.
6. Consider Lighter Colors
Your choice of color matters more than you think when controlling the space and mood of a room. Like natural lighting, bright paints give your rooms a spacious feeling. Using white highly brightens up the place and is a classic option that can never go wrong. If you like to add some more color, you may go for pale tones and variations of white, caramel, and taupe. At the end of the day, you want the colors to be inviting and calming.
Space is a necessity in every home whether it is a studio apartment or even a mansion. While it is tempting to fill your house with attractive pieces of furniture and accessories, you should first consider the spaces they will take up. With simple organization and planning, you can fully enjoy your time at home without worries.