Lighting outside of your home can be very fun and can allow you to get creative. It is important, however, that when you are lighting up the outside of your home, that you do it properly, and that you follow this complete guide of dos and don'ts. When you are lighting the exterior of your home for the first time, it can be easy to make mistakes, and it is perfectly understandable that you should not know exactly what you are doing. However, with this page you now have no excuse, so be sure to read it all!
Yes, in this article we are going to tell you the dos and don'ts of installing outdoor lighting. We hope that you will find this article informative and entertaining and we hope that it will benefit you in your quest to install outdoor lighting.
Here are the dos and don'ts of outdoor lighting.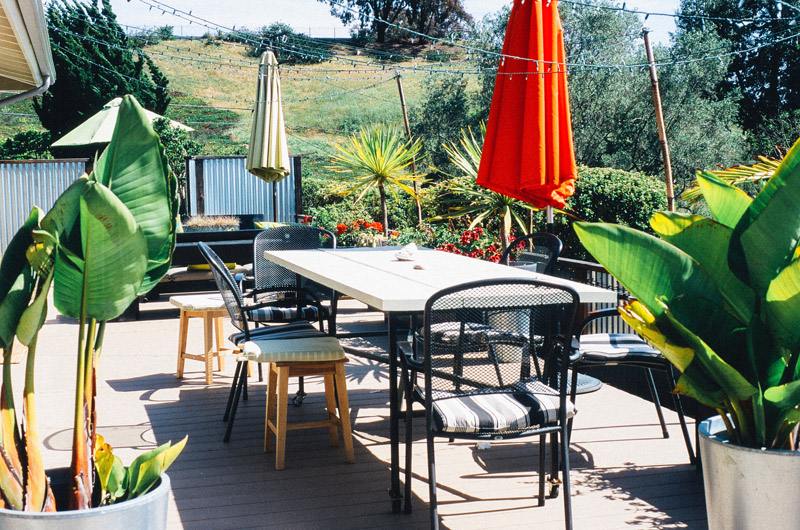 Dos
Party Lighting
When you are hanging party lighting, such as festoon lights, it is important to wind them tightly around the trees that you hang them from (before switching on the electricity). Knowing how to hang festoon lights is very important, for we are all likely to do it someday, usually around the festive period. Party lighting must be wound very tightly and must not be loose. Loose hanging lights can be very dangerous. Be sure to organize your festoon lighting meticulously.
Intensity
When setting up ordinary lights outdoors, be sure to vary the intensity of lighting in your garden. If you use bright lights consistently and uniformly throughout your garden, you can ruin the depth and the texture of your garden. Vary in intensity, accentuating some features, dimming others.
Atmosphere
The atmosphere is a very important thing to cultivate in your garden. The union between light and shadow can be a great way to create an atmosphere in your garden. You can do this by using lighting in a way that creates an atmosphere, such as, for example, putting lights at the base of your home, so shadows are cast up the walls. You can use lighting to create silhouettes on your fences, walls, or anywhere else in your garden.
Adequate Lighting
As we mentioned a moment ago, when you are hanging lights you want to vary them in intensity, but you also want to ensure you have enough lights. Many people stop lighting up their property midway through the process because they realize how much money it can cost. Unfortunately, if you are going to do it, do it properly, no matter the cost. If you do not install enough lighting in your garden, you will create areas of extreme light and dark which will look odd and out of place.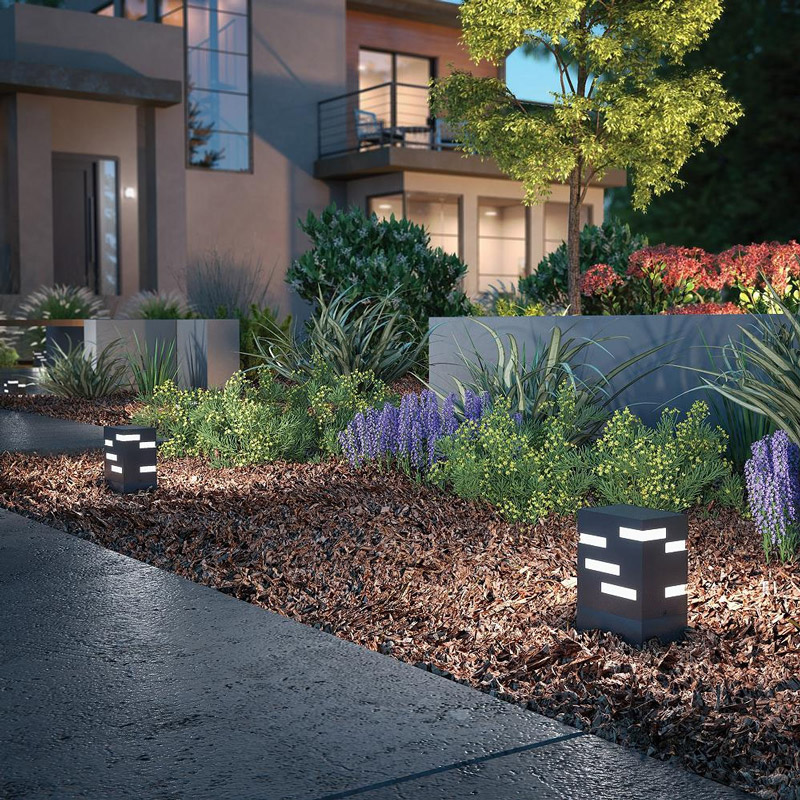 LED
LED lighting is a new thing. If you do not use LED lighting in your garden, then you are missing out. LEDs can also save you money on your energy bills, and they come in a variety of depths and shades. You can find LED lights that look similar to halogen bulbs.