For homeowners, their living spaces play a significant role in the overall vibe of their house. For instance, many people believe that it's important to make their living spaces look more inviting and cozier for their family members. Aside from that, they also think that having a comfortable-looking place is essential in creating a good impression on their guests.
While it could be a bit challenging to achieve such goals, there are numerous alternatives you can consider to effectively transform your house. Aside from the available options you can think of, a buckwheat husk pillow might also be a great addition to your living space. This type of pillow may benefit your home in more ways than one.
To know more about them, you can continue reading this article.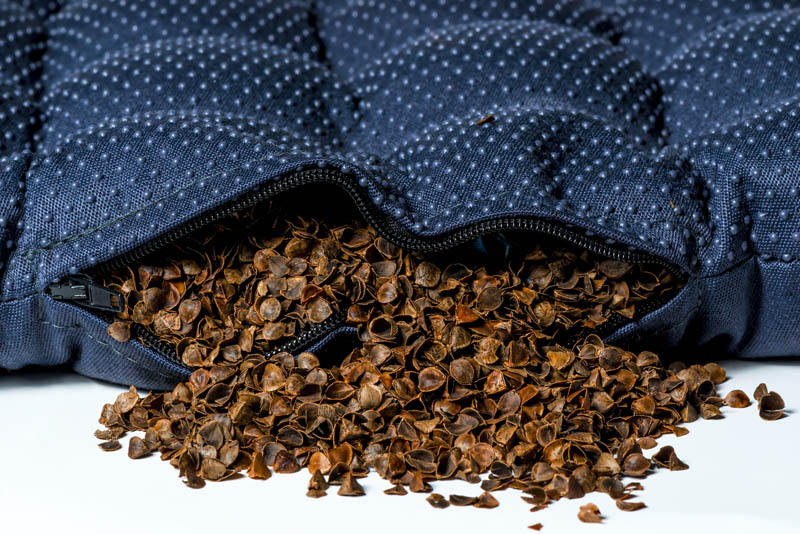 Buckwheat Husk Pillows
While some people may typically opt for other options like changing their house's paint, rearranging pieces of furniture, or adding some home décors to transform their homes, having buckwheat husk pillows on your living spaces doesn't fall short of enhancing your home's appeal and ambience.
Here are some important things you need to know about buckwheat husk pillows:
Generally, buckwheat husk pillows are filled with thousands of buckwheat hulls, which are hard outer casings of buckwheat seeds. These seeds primarily originated from Japan and other Asian countries.
If you're wondering about what makes buckwheat pillows unique from other types of pillows, it's their incredible contouring properties that allow them to mold perfectly to one's head and neck when sleeping.
Otherwise known as Sobakawa pillows, these pillows are believed to promote proper spinal alignment and posture. Aside from that, many people believe that buckwheat husk pillows could help correct one's sleeping patterns and promotes good sleep quality at night.
Additionally, buckwheat husk pillows are said to reduce risks of varicose veins, heart ailments, atherosclerosis, high blood pressure, and type-2 diabetes and aid in blood circulation. Plus, buckwheat pillows are known for being extremely durable, fire-resistant, dust-mite resistant, and hypoallergenic.
If you're thinking about how these pillows could make your home feel more comfortable to live in, continue reading below:
1. Promotes Comfortable Use
While it's well established that almost all types of pillows could provide comfort to users, their levels of comfortability may vary. To better obtain your goal of transforming your living space, you must choose your cushions well.
Particularly, you can consider unconventional types of pillows for your house, including a buckwheat husk pillow. Although they may not be on your initial list of choices, there are significant advantages that you can gain from these pillows. For starters, these pillows are known for providing comfortable use to people, be it in their living room or bedroom.
In addition, since these pillows are the ones that your guests could see upon entering your home, they could attract them to settle on your settee or couch due to their unique feel. Specifically, your family members or visitors could use the buckwheat husk pillows while they're relaxing on the couch, watching TV, or finishing some workloads. With their notable components and contouring properties, your loved ones and guests would love to use them while they're in your house.
In addition, buckwheat hulls are hypoallergenic, meaning they are free from harmful chemicals. As such, they are a great choice if you, your family members, or your guests are allergic to feathers or latex. These pillows also don't absorb heat, so they're comfortable and cozy to relax or sleep on.
Most importantly, since these pillows are quite firm, they could provide premium comfort and support to one's neck and head, ease sore muscles, and soothe nerves while one's sleeping, sitting, napping, or resting on the couch or bed.
2. Provides Homey Or Elegant Ambiance
The ambience in your home may be a crucial aspect to make your house a better place to live in. Thus, you should ensure that your furniture and home accessories are functional. For example, if you're starting to notice that your sleeping pillows are becoming saggy and lumpy, then that might be the right time to replace them. You can add several pieces of buckwheat husk pillows to your bedroom for a homey vibe or elegant ambience.
In addition, as your bedroom serves as your resting place, it should be given adequate attention, and each piece of furniture you'll put there should be well-thought-of. Likewise, your pillows could affect your sleeping behavior, so they must be picked meticulously.
For example, you can choose buckwheat husk pillows that can complement your bed or bedsheet well. Depending on the vibe you want to achieve, you can choose a pillow with a luxurious feel. You can also select a buckwheat husk pillow with neutral colors to promote a cozy or homey vibe.
Aside from buckwheat husk pillows, you can also consider putting a millet pillow in your sleeping space for a calming and homey vibe. Here are some of the things you need to know about millet pillows:
Millet pillows are filled with millet hulls. Like buckwheat husk pillows, this type of pillow provides comfortable neck support, allowing you and your guests to sleep soundly.
Millet hulls provide a softer feel and great moldability, making millet pillows also comfortable to relax on as buckwheat husk pillows.
In addition, while buckwheat husk pillows are usually associated with bedroom essentials and travel must-haves, they could also be beneficial in transforming your living room for a classier or more comfortable vibe. For starters, these pillows could help transform your plain-looking living room into an elegant and cozier space.
Coupled with your initial choices of pieces of furniture and home accessories, these pillows could also efficiently star in the different rooms in your house to achieve an elegant vibe and welcoming mood. For example, you can place them on your hallway benches and living room seating. In addition, you can put round-shaped buckwheat husk pillows on your office chairs or outdoor seating.
As a rule of thumb, you must first choose an anchor color for your living space to align your home décors to your theme. You can redesign your home's spaces using buckwheat husk pillows that fit the vibe or theme you want to achieve.
For example, you can use classic buckwheat husk pillows on a velvet sofa for a modern vibe. Also, you can achieve a monochromatic vibe by using a combination of dark colors like black and grey pillowcases for your buckwheat husk pillows for a more striking mood.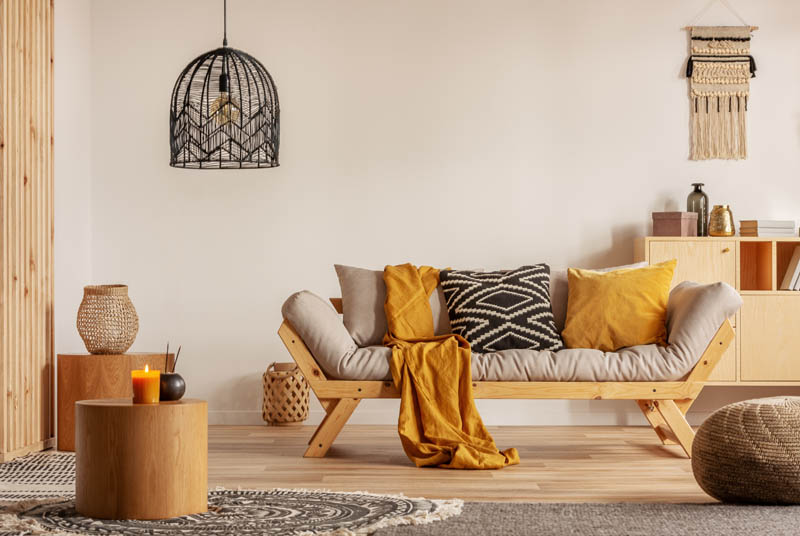 3. Complements Home Furniture
One of the many good things about having buckwheat husk pillows in your living space is their ability to complement any type of home décors and pieces of furniture. That being said, many people believe that adding several pieces of buckwheat husk pillows in their houses could help boost their overall vibe and appearance to make their home feel cozier and attract more visitors and guests.
You may not need to spend a fortune to achieve a cozier and more comfortable vibe to your home, especially if you know a thing or two about proper home interiors. For instance, you can add buckwheat husk pillows to complement your wooden furniture and other home accessories.
Whether it's to enhance your wood shelving and hardwood floorings or upgrade the look of your classic living room, these cushions could do wonders in your living spaces. Particularly, it could strike a balance in your home and give off a welcoming and cozier vibe.
For more ideas, you can take a look at the tips below:
You can accentuate the classic vibe of your living room by using different types, shapes, and sizes of buckwheat husk pillows and other similar cushions.
You can add a personalized touch to your living space by going for your favorite pieces of home furniture, accessories, home décors, and buckwheat pillows.
You can also liven up your outdoor spaces and patio by adding some buckwheat husk pillows in there.
4. Enhances Home Aesthetics
Aside from complementing your home furniture, buckwheat husk pillows could also effectively enhance your home's curb appeal and overall vibe by transforming your bleak space into a lively one. To do that, you can consider doing a mix and match to the prints and styles of your home design.
What's good about having some buckwheat husk pillows in your living space is that they could boost the natural look of your home and supplement your home furniture. Particularly, buckwheat husk pillows could go well with geometric-printed cushions, matte throw pillows, and animal print bolsters that are in your living spaces. With the right choices, they could also be perfect for building up the dynamics of your home décors, walls, and flooring.
As a general rule, you should try to incorporate your personality and fashion sense into your home designs. You can also seek the help of professional interior designers or your loved ones' preferences for better ideas on how you can further enhance your home aesthetics using buckwheat husk pillows.
5. Gives Off Refreshing Vibe
By adding buckwheat husk pillows to your living rooms and other spaces in your house, you can achieve a cozier and more comfortable vibe to your home. Whether you believe it or not, these pillows could provide a refreshing and cozier vibe to your home, especially when combined with the right pieces of furniture.
To do that, you can take the following into consideration:
Texture Over Prints

If you're one of those people who prefer textures over prints, then you can consider skipping on the vibrant and dynamic prints for your home design. Instead, you can focus on achieving a refreshing vibe by adding simple yet classy home furniture to boost your interior element. Particularly, you can place buckwheat husk pillows encased on faux-fur pillowcases on your sofa or settee. Or, you can use fur blankets with matching pillowcases to strike a cozier and refreshing ambience.

Arrange Buckwheat Husk Pillows Systematically

Aside from experimenting with designs and styles, you can also better achieve a homey and refreshing vibe by arranging your buckwheat throw pillows systematically on your couch or sofa. For example, you can place them near storage benches or windows for a refreshing atmosphere.

Also, you can effectively maximize vacant spaces in the living room by putting pieces of buckwheat pillows in a pillow stash. Not just that, but you can also put them on your reading nook chair, settee, or mattress to make your space look more refreshing and cozier.
6. Blends Perfectly With Other Fabric Elements
For people with different types of fabric elements in their homes, it'd be better to use them with classic types of cushions like buckwheat husk pillows. Specifically, you can better obtain a comfy and pleasant ambience in their living space by adding decorative buckwheat pillows with plain rigs and carpets. Or, you can match them with your curtain and other upholstery fabrics in your entertainment room.
By matching your pillows with your fabric elements, you can strike the perfect balance to your home décors, accessories, and home furniture and achieve a classy look or cozy feel for your space.
7. Complements Home Appliances
If you have a plethora of home appliances in your home, such as TV, AC unit, and refrigerators, it might be a bit challenging to transform your space to make it look more comfortable and cozier.
Fortunately, you can achieve a cozier vibe by using sleek buckwheat pillows to provide balance with bulky home appliances. You can also add several pieces of buckwheat pillows to your entertainment and living rooms to make them more welcoming and pleasant to the eyes. For example, in your entertainment or office room, you can make it cozier and less overwhelming by adding buckwheat throw pillows in your sofa or chair.
Buckwheat husk pillows are indeed a great finishing touch for your living room and other spaces in your home.
Bottom Line
While it could be a bit tricky task to transform your bleak and dull living space into a livelier and cozier space, you can effectively achieve that by trying certain types of alternatives. These alternatives may include the use of buckwheat pillows for your home. Although they're initially used in bedroom and travel essentials, there's no denying the benefits they could provide for your home.
With their warmth, soothing effects, comfort, and exceptional health benefits, buckwheat husk pillows make for the best accessories to make your home a more comfortable place to live in. You can always refer to this article to know how a buckwheat husk pillow can make your home feel cozier.