With the Halloween approaching, are you ready for some pumpkins, witches, and ghosts? Pumpkin carving isn't the only craft we can do, there are so many spooktacular things to make and do. Here we prepare 8 Cool yet Simple Halloween DIY Crafts, they are not only cool but also easy to make. Perfect for those who want to do some DIY work but don't have to much time.
1. No-carve typography pumpkins
Pumpkin carving is some kind of routine for Halloween. But if you want to do something different to our beloved pumpkin and avoid all those carving mess, chalkboard pumpkins deserve to make this years bucket list. Here is the DIY tutorial and enjoy your dressed up pumpkin without any carving work.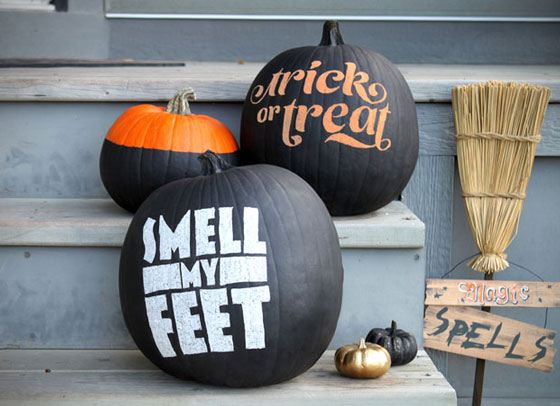 2. Halloween Paper Bag Puppets
Make some classic paper bag puppet with your kids at this Halloween. Scary face, happy face, creepy face, draw whatever you want. Great family activity for the holiday. Here is the tutorial.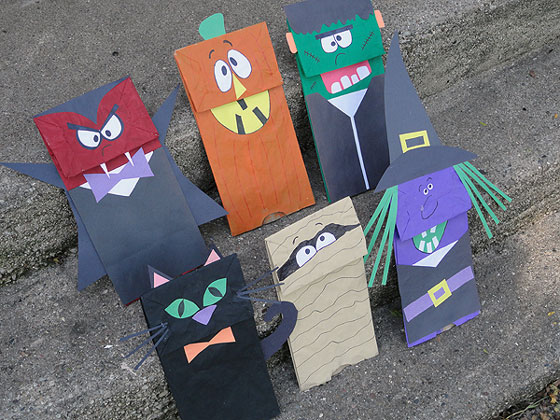 3. Cheap trash bag spiderwebs
Want to celebrate Halloween but don't want to spend too much money on decoration? The trash bag spiderweb is a perfect option for you. It is cheap and you probably don't even need to buy anything as long as you have trash bag at home. Follow the instruction you can create dramatic spiderweb and give your home a spooky looking.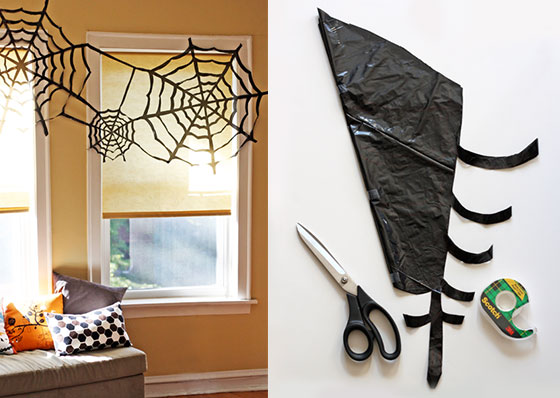 4. Spider Serving Plate
Need some spice up on your Halloween party's table? How about serving your food in spider plate? It is cool and easy to make. One plate one blow and some black sticks, you can have your very own spider serve your food. Interested? Take a look at the tutorial page.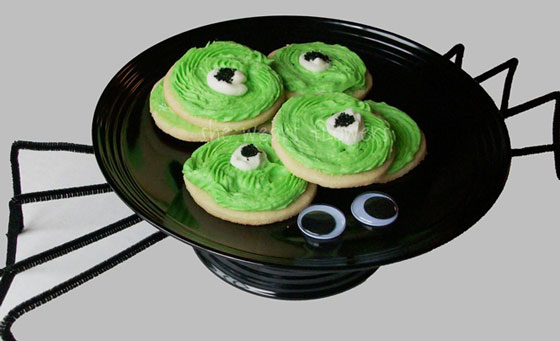 5. SPOOKY Halloween Hats
It is also fun to dress up your kids during Halloween. Of course, you can buy those clothing and accessories. But will that be more fun to make them by yourself. Here are the instruction of how to make ghost and spider hat. They are very simple to make and provide lots of fun for those spooky kids of yours to wear!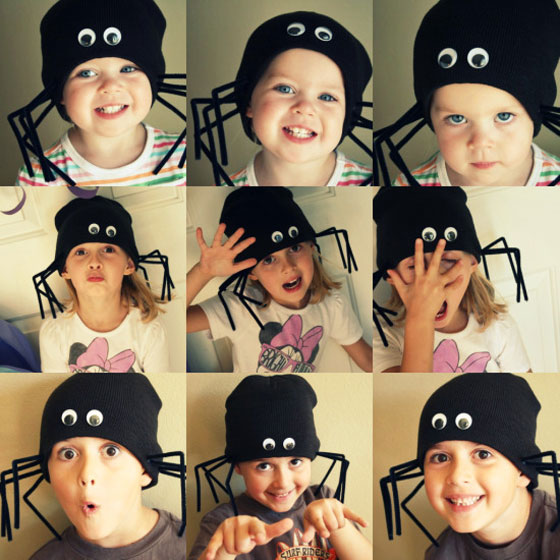 6. Toilet Paper Tube Halloween Creatures
This probably is the cheapest Halloween craft ever? However, to make that, you need to gather up some toilet paper tubes, paper towel tubes, or wrapping paper tubes. Use your imagination and draw your little monster on those tube. Folding, cutting and painting – are you ready to make some tube monster? Check tutorial.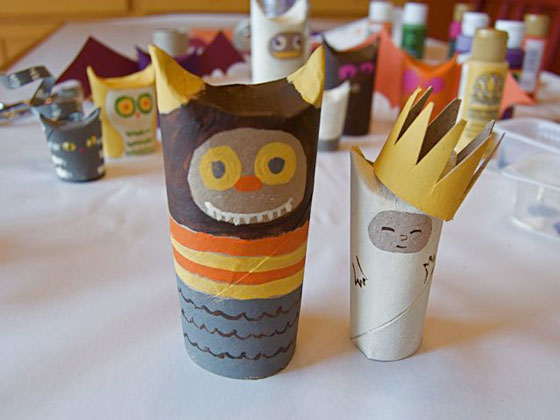 7. General Bone E. Part
You can build this super cool skeleton made from plastic pipes and jugs. It is easy to pose on a porch swing or step, where he can greet, and delight, trick-or-treat. Another good part of it is it can be easily take apart and stored after the holiday.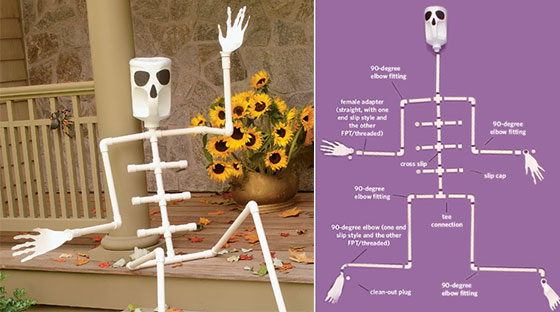 8. Spooky Spider Wreath
Want below Spooky Spider Wreath on your door? You need to have a grapevine wreath, black spay and some giant rubber spider from dollar store. The make-over step is pretty simple, spray the wreath and tie the spider on the wreath. Then you can enjoy the screaming outside your door. Here is the tutorial.