Unleash the creativity inside you if you are looking for a new hobby to improve your craftsmen's affinities. DIY is all about artistic variations that nourish your creativity, and with a 50% off coupon on all categories at Hobby Lobby freshen up your home and interior design as some projects are so easy to make that they may take only a few hours, and the best part is finding the joy and fulfillment in making things yourself.
Without further ado let's get started on our journey to become a DIY expert today.
Liven up your home with music to the ears with DIY Wind Chimes
Wind Chimes are ornaments great for terraces, porches, balconies, and gardens for completing the aesthetic of your home and not only enchant you with their colorful and vibrant appeal, but also soothe your nerves with the soft melodies. Add some extra wings to your creativity by making these adorable ornaments for your spaces with these beautiful bead strings from Michaels tied to dried driftwood with little bells at the bottom to give a complete look.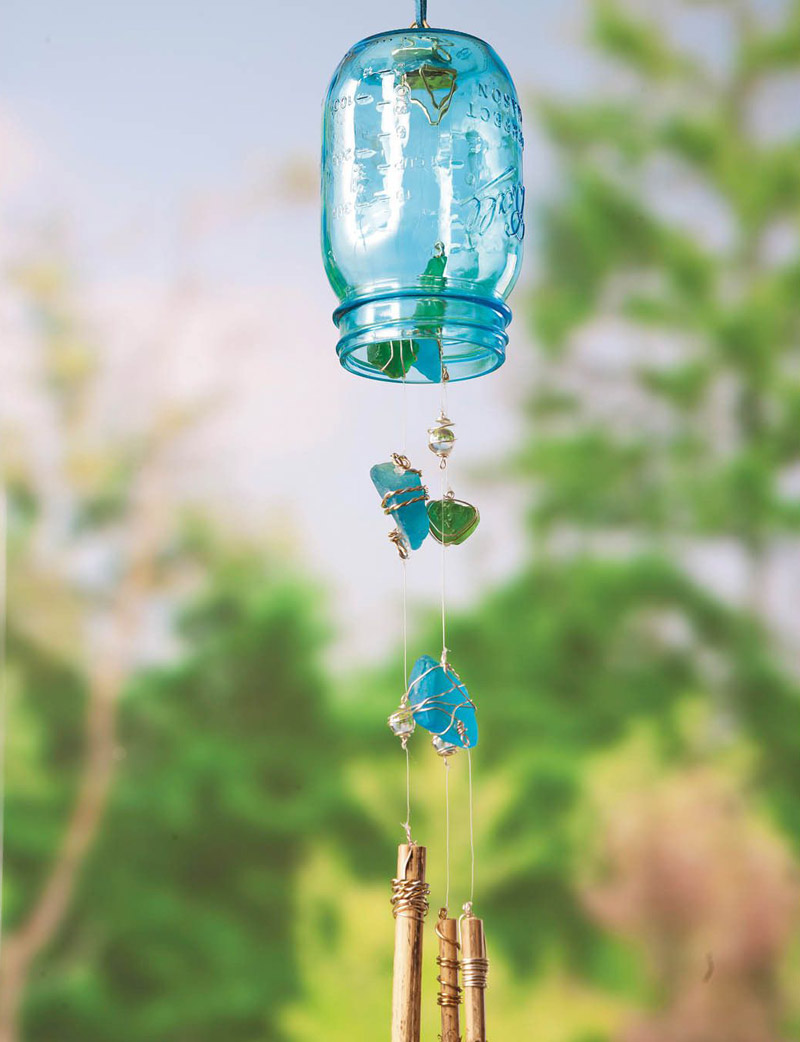 Image credit: Pinterest
Candle Making
Hobby Lobby store acts as a stress reliever with a load of art supplies and there's no end to be creative. Candle making might seem a little intimidating, but with the right supplies and know-how, you can create a perfect candle in no time. Start collecting dried flowers, herbs slices of fried oranges, kiwis for your candle decorations. Additionally, you will also require candle dye squares in different shades, which can be procured from Hobby Lobby for $2.49 along with waxed wicks & tabs added to your cart and can even melt leftovers from old candles into a base for a new project.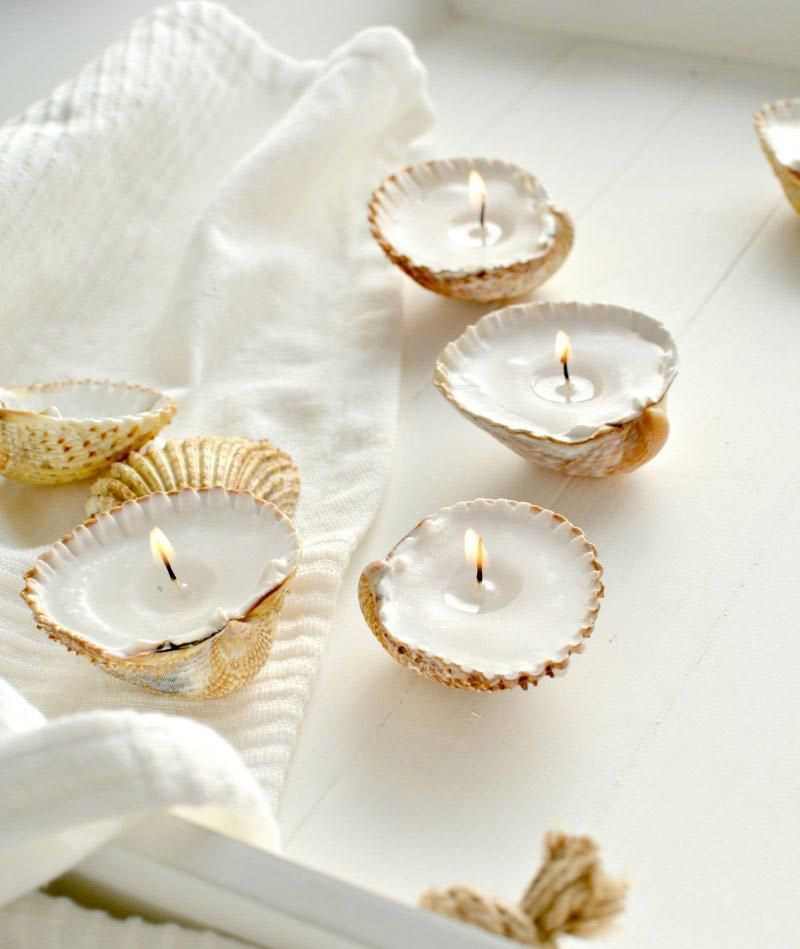 Image credit: Pinterest
Start making the candle by melting the wax, use tongs to dip the dried Herb (you can use lavender, mint, lime, rosemary all through the year) in the wax, and then place against the side of the jar. With a craft paintbrush, apply a light wax coating on the herb to hold it in place. Attach a wick at the center bottom of the jar. Secure it with a glue dot to keep it in place.
Now slowly add the melted wax to the jar & allow it to cool to let it set by wrapping a towel. Once set, trim the wick & your herb candle is ready to burn.
Clay Jewelry & Accessories
If you ever wanted to create your own clay jewelry, then this DIY project is just for you, which is easy to create with just the right attention to the ratios. Polymer clay is easily accessible at all crafts stores like Michaels, and Joann. The soft clay is easy to manipulate and blends together to create custom shades. Michaels has plenty of options with up to 80% off on art & craft supplies and party supplies using the Michaels coupons.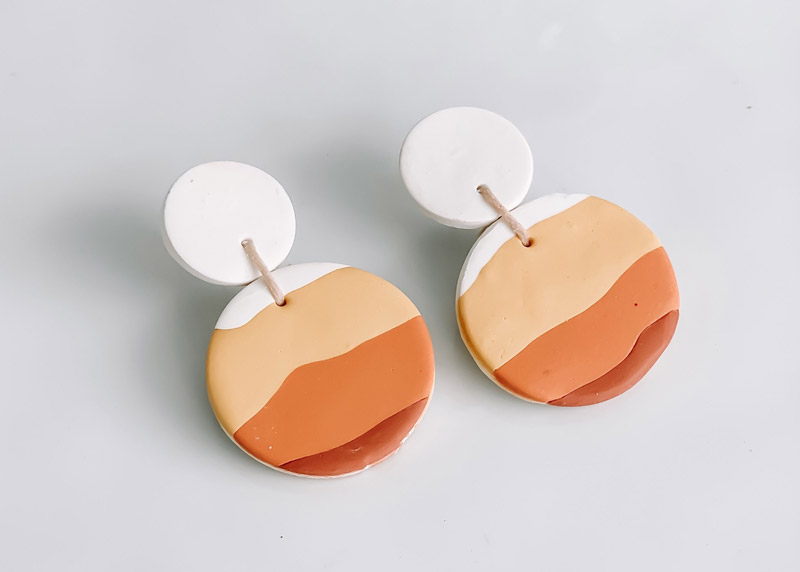 Image credit: Pinterest
Color your Glassware
Although glass has its own beauty, with this cutest idea you can add a pop of color to your glassware and add something special to this decorating staple to transform it into a piece of art. Let your creativity be at work when you will require Assorted mason jars, Cans of gold & silver spray paint to spray on the jars, some glitter, Painter's tape, Tacky glue & a flat paintbrush can be reached at Joann craft stores. Even if you are a beginner, the whole process just takes about 1 or 2 hours and you will be amazed at the result. This is so easy that you will make your room look fashionable and beautiful with this piece of decoration.
Upgrade your Lamp Shades
Modern lampshades are expensive and if you are on a budget & your lampshade is in need of a replacement, then you can combine your love of crafting with the joy of recycling and head to the Etsy craft store to buy printed fabric and see how this fabric cover can be a great alternative to paint while recovering better visuals of an old lampshade and that too for just under $10.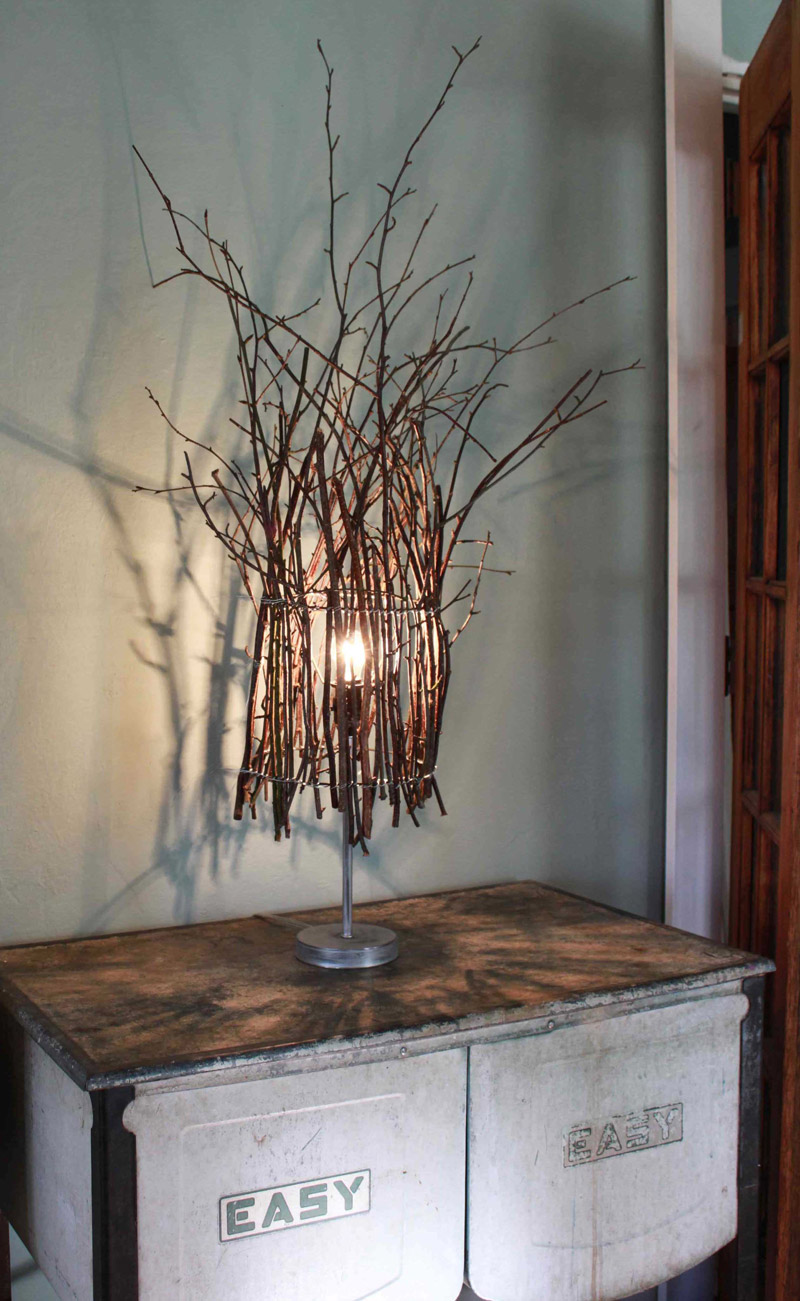 Image credit: Pinterest
Interestingly, an alternative to a complete makeover is to color the kids' ping pong balls for a custom color effect & pass them through a string to make a garland. After making sets of these colorful garlands they can be put together around the lampshade depicting a unique composition.
Decoupage
One good thing about this piece of craft is that it can be done by both adults as well as kids, and you will be surprised how pretty this project looks even if you are showcasing your talent for the first time. Decoupage is artistic sleight of hand and can be done on any surface, wood, plastic, glass, or metal. What appears to be a painted design is actually paper glued in place with a clear varnish base. So, if you are wondering what to do with the colorful paper tissues lying for months, you can create masterpieces with this form of art. Options are endless using this technique in which you can decorate any object, including household items to furniture, and more. Shop to your heart's content for all the Decoupage material at Hobby Lobby and Arteza craft store using the discount coupons.


Image credit: Pinterest
Embellished Doormat
Station this doormat at the entryway to tie the floors, and walls together in harmony and give your guests a trendy welcome. This DIY doormat will infuse your favorite space with an eye-popping design and is up for grabs at half the price at the Hobby Lobby store. This project is super easy, so start gathering your supplies, where you require a plain doormat (Target has an array of options and can secure great savings with discount coupons of 25% off) Stencil (Visit Michael's or Hobby Lobby & buy the stencil of your choice, craft paint, and tape. You can even use spray paint, or chalk paint from Joann, either will work well and then spray with a clear sealer for long-lasting effect.
So, whether you are decorating a new place or re-decorating, Hobby Lobby is packed with huge savings on supplies you need for your home and beyond.