Christmas Tree Made of 15,000 Kilograms of Firewood to be Donated after Christmas
Hungarian architecture studio Hello Wood has created an 11-meter-high Christmas tree for a square in central Budapest from 5000 pieces of firewood (around 15,000 kilograms) for the Budapest community. It is said, "on the Twelfth Night after Christmas, the tree will be dismantled, and the firewood will be donated to charity.". At the top, the wood lengths get longer and protrude out further to form a pinnacle crowned with a metal star. A scattering of the circular sections are painted white to reference the ornaments from traditional fir Christmas trees. And at night, the tree will be illuminated using special lighting effects making it glittering in the dark.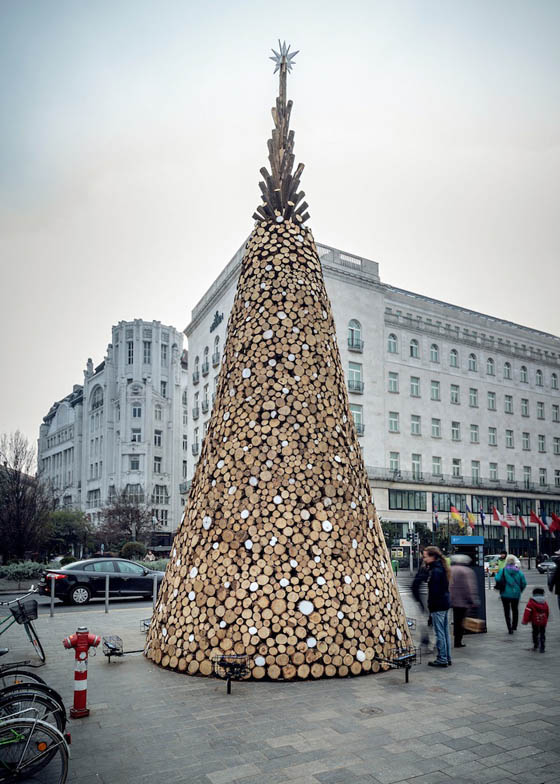 The idea behind this installation is to represent the importance of the community and social awareness: not only because people traditionally gather around Christmas trees to celebrate together, but also because at Christmas, it is particularly important to think of the thousands of Hungarian families who have daily problems with heating during wintertime.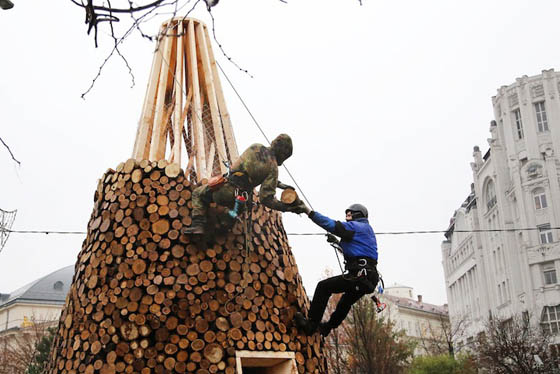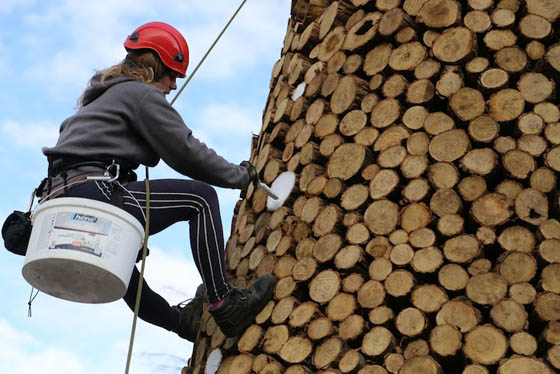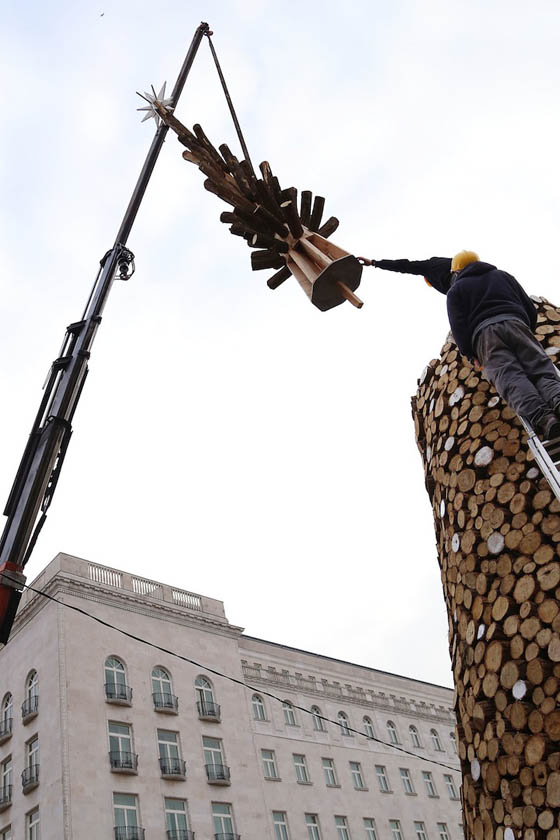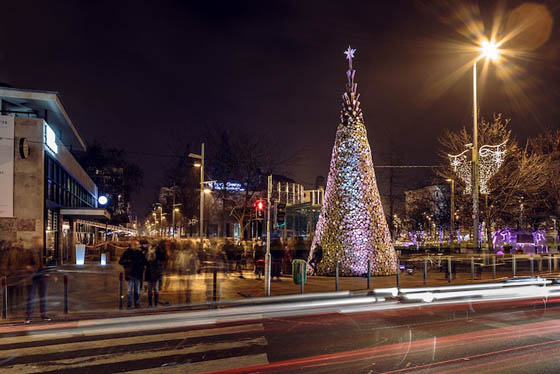 via: dezeen