Taking care of plant is not an easy task. If you don't have such green thumb but have some other talents like paper cutting or crocheting, you can decorate your home with other kinds of plants – crafted ones.
While ago, we show some amazing paper flowers by Singapore-based artist, Mabel Low. Although the life-like flowers looks impressive, the paper flowers won't last longer due to the limitation of its material. In this article, we will present you another kind of crafted plants – crocheted plants. Thanks to Connie Rockliff of PippaPatterns, with some crochet knowledge, you can craft your own Monsteras, begonias, and beyond. When you're done, you'll have a life-sized plant that you can display anywhere in your home. It will never wilt and will always stay green.
Rockliff has designed various crochet patterns which you can find on her Etsy store. Each digital design is chock-full of photos that explain how to crochet and assemble each part of the leaf. Having prior knowledge of crochet is a must, as the skill level of these patterns ranges from intermediate to an advanced level.
Swiss Cheese Plant Pattern photo tutorial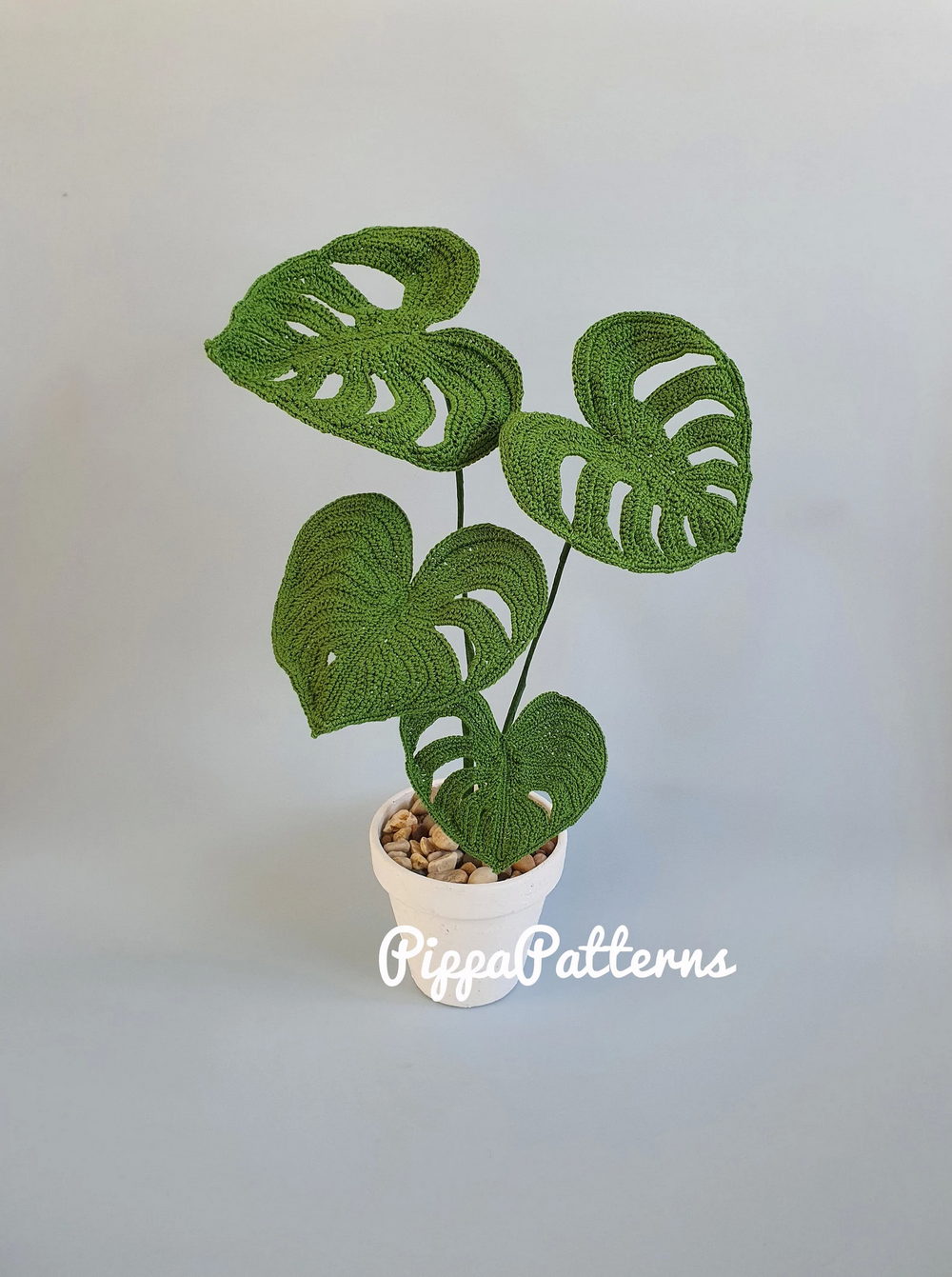 [buy on Etsy]
Dragon Scale Pattern photo tutorial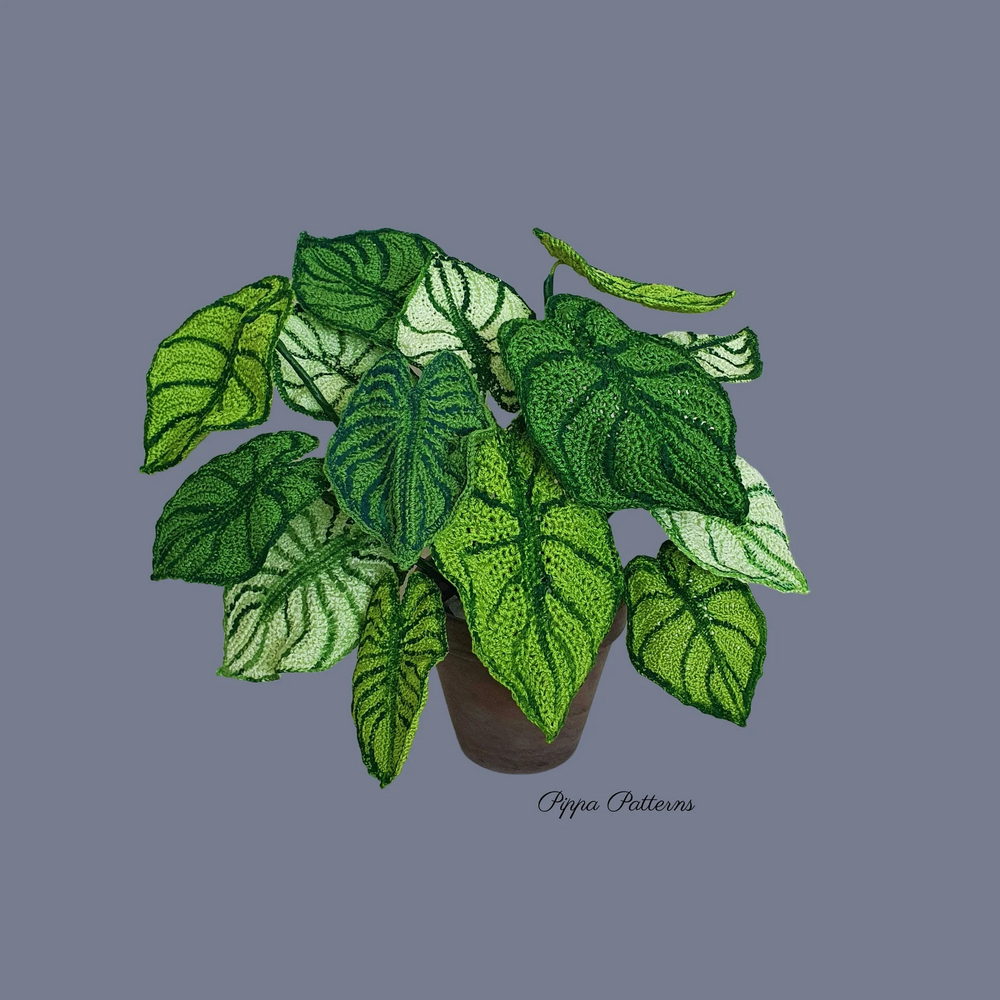 [buy on Etsy]
Crochet Polka Dot Begonia Pattern photo tutorial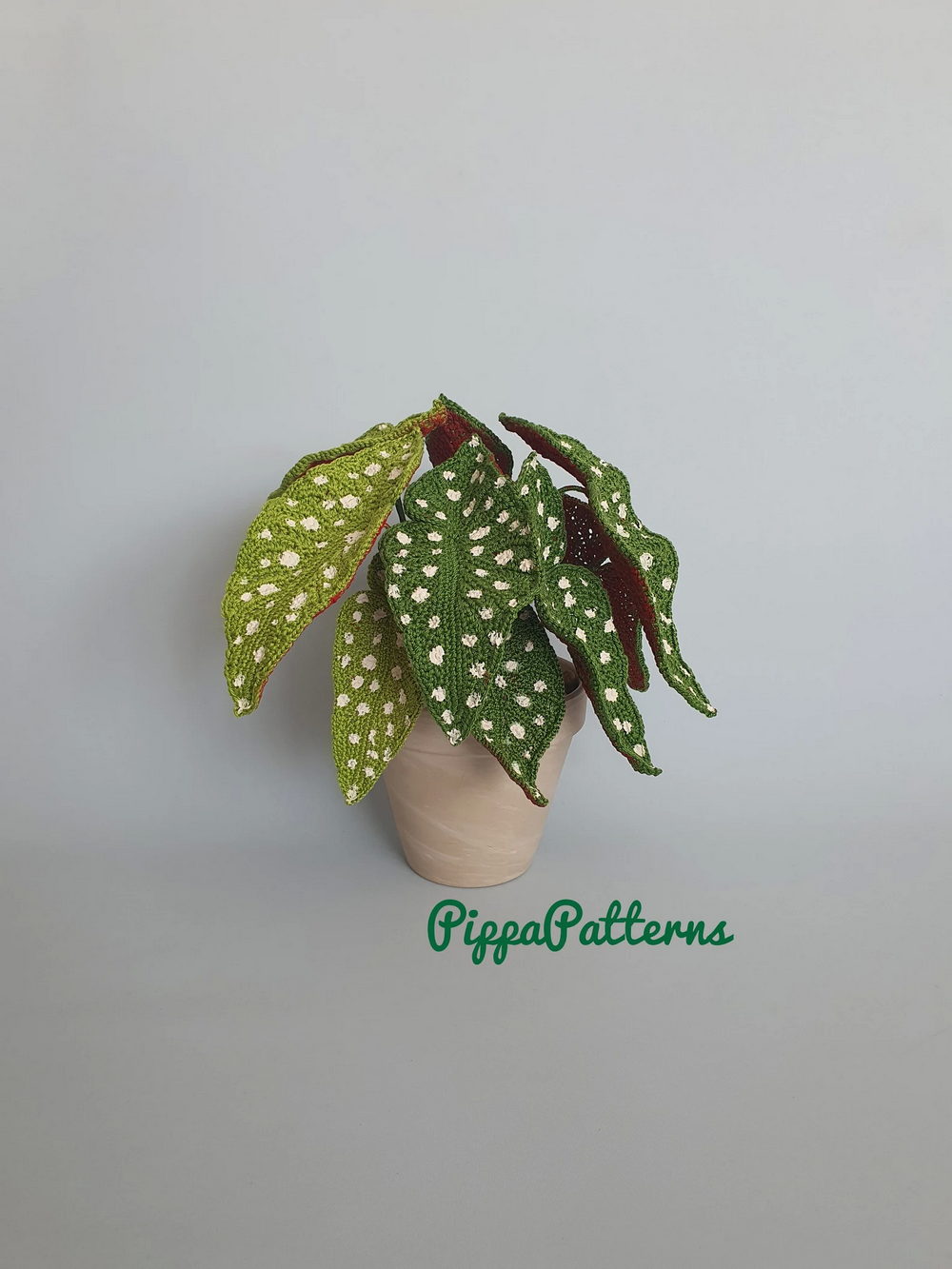 [buy on Etsy]
Crochet Carnation Pattern photo tutorial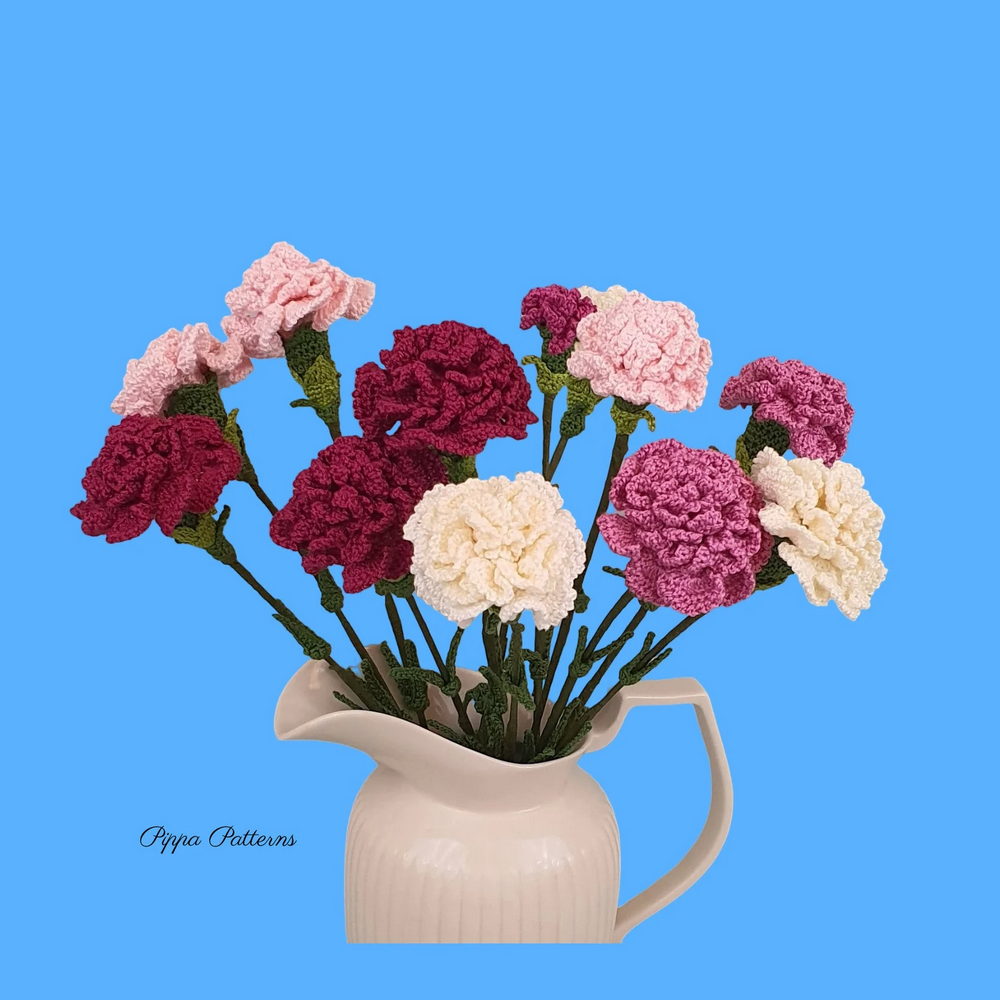 [buy on Etsy]
Crochet Rose Lily Flower Pattern photo tutorial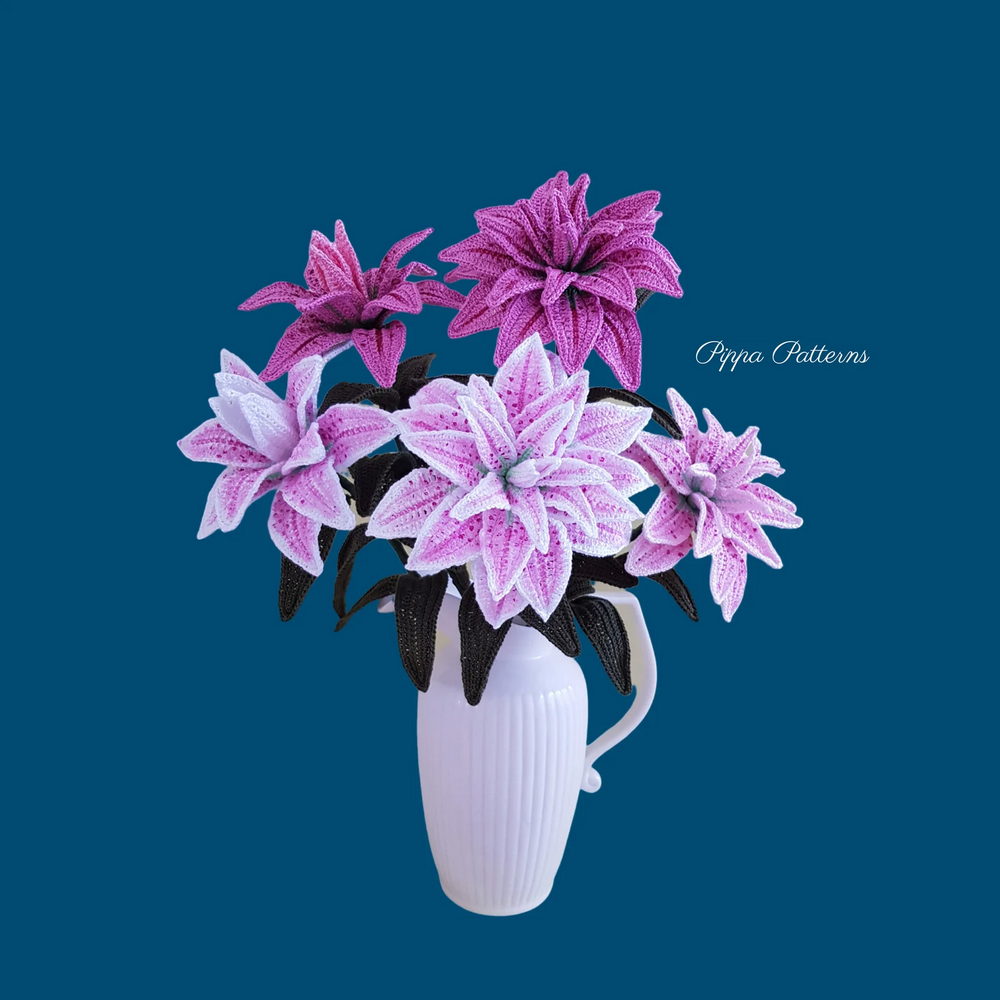 [buy on Etsy]
Crochet Magnolia Pattern photo tutorial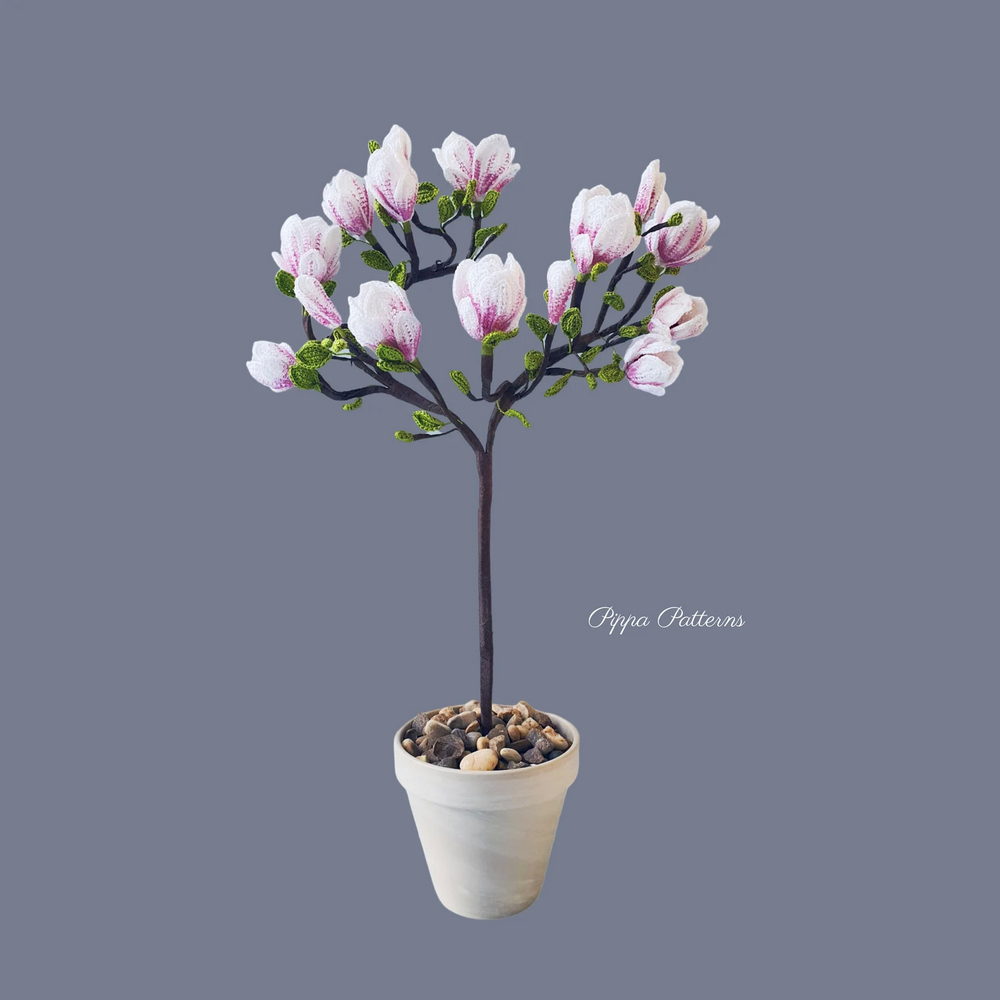 [buy on Etsy]
Crochet Coleus Pattern photo tutorial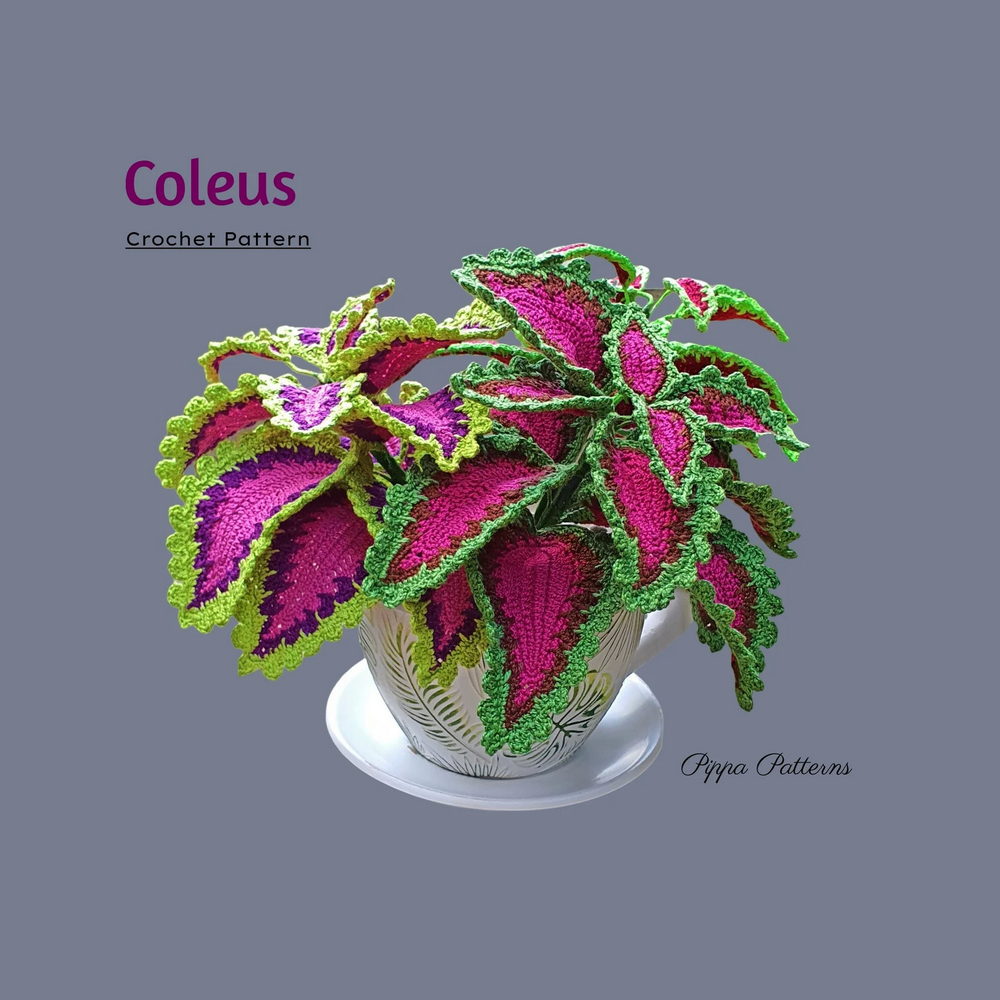 [buy on Etsy]
Crochet Calla Lily Pattern photo tutorial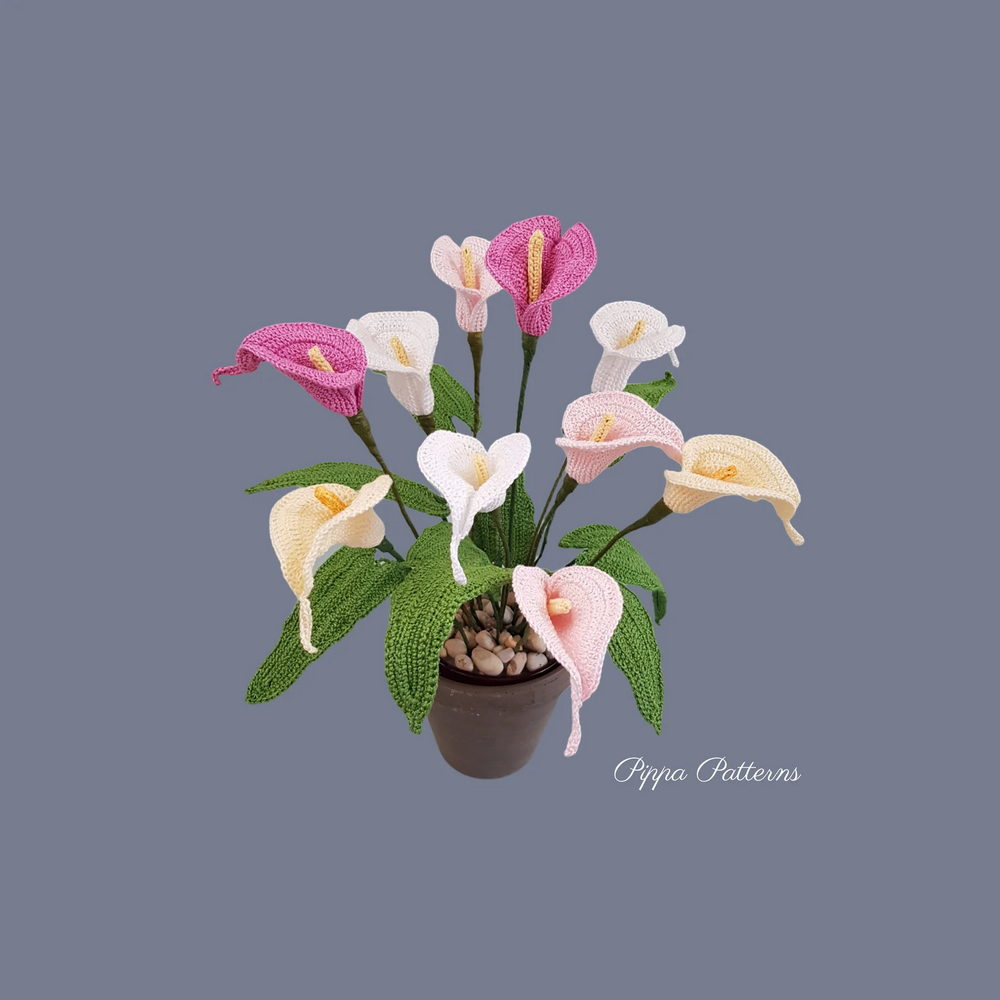 [buy on Etsy]
Crochet Hyacinth Flower Pattern photo tutorial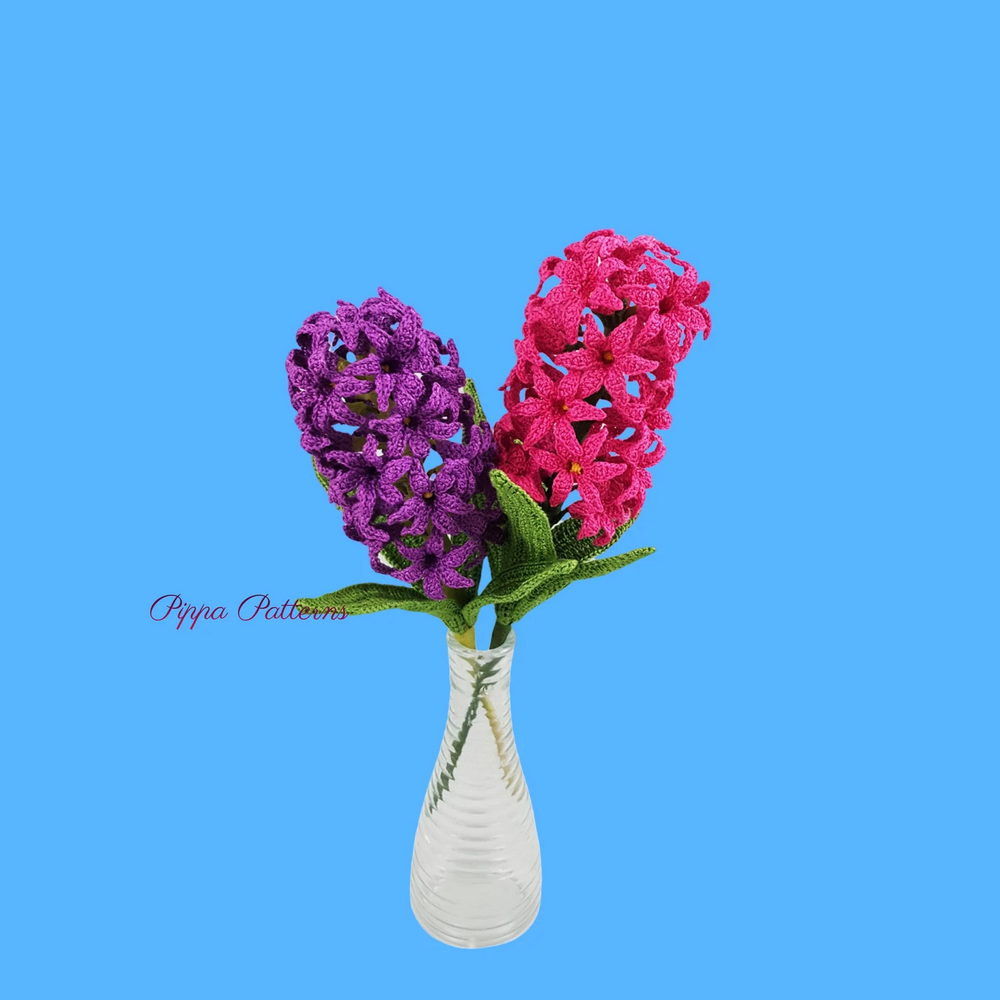 [buy on Etsy]
Crochet Cornflower Pattern photo tutorial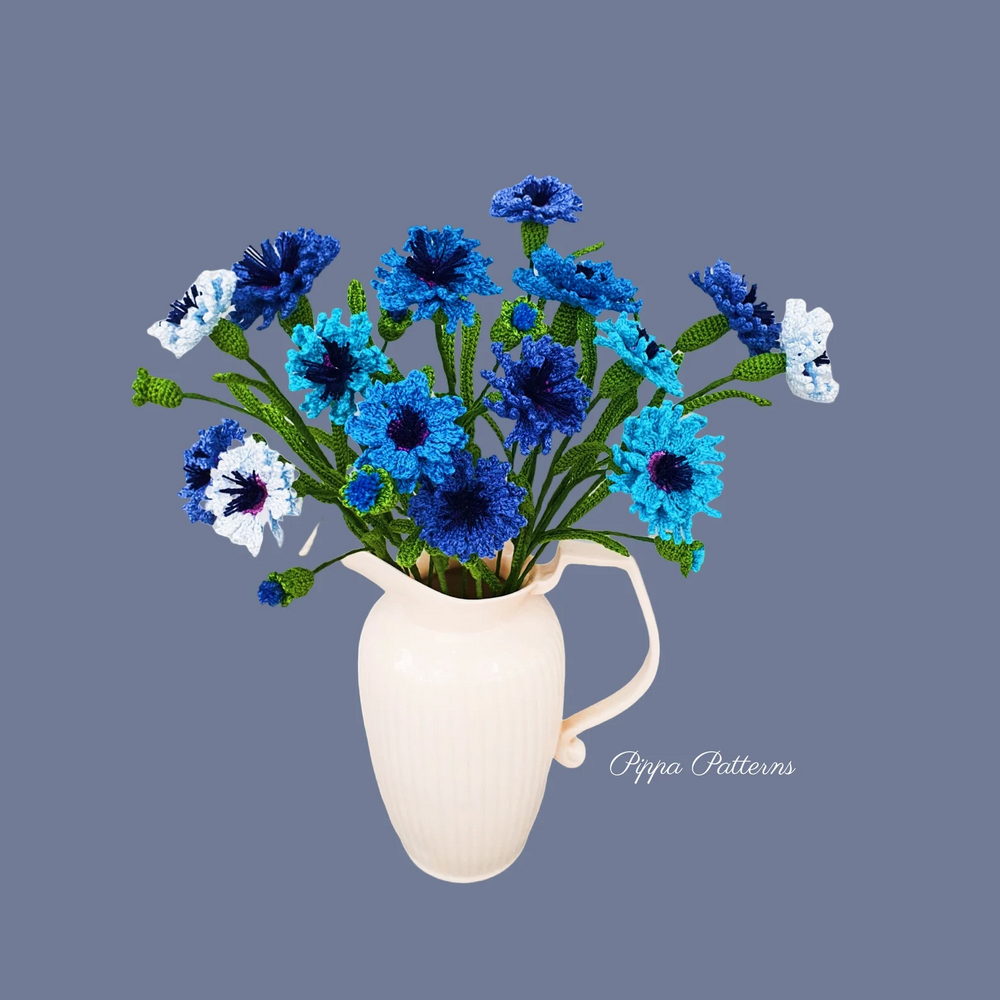 [buy on Etsy]
Crochet Elephant Ear Zebrina Plant Pattern photo tutorial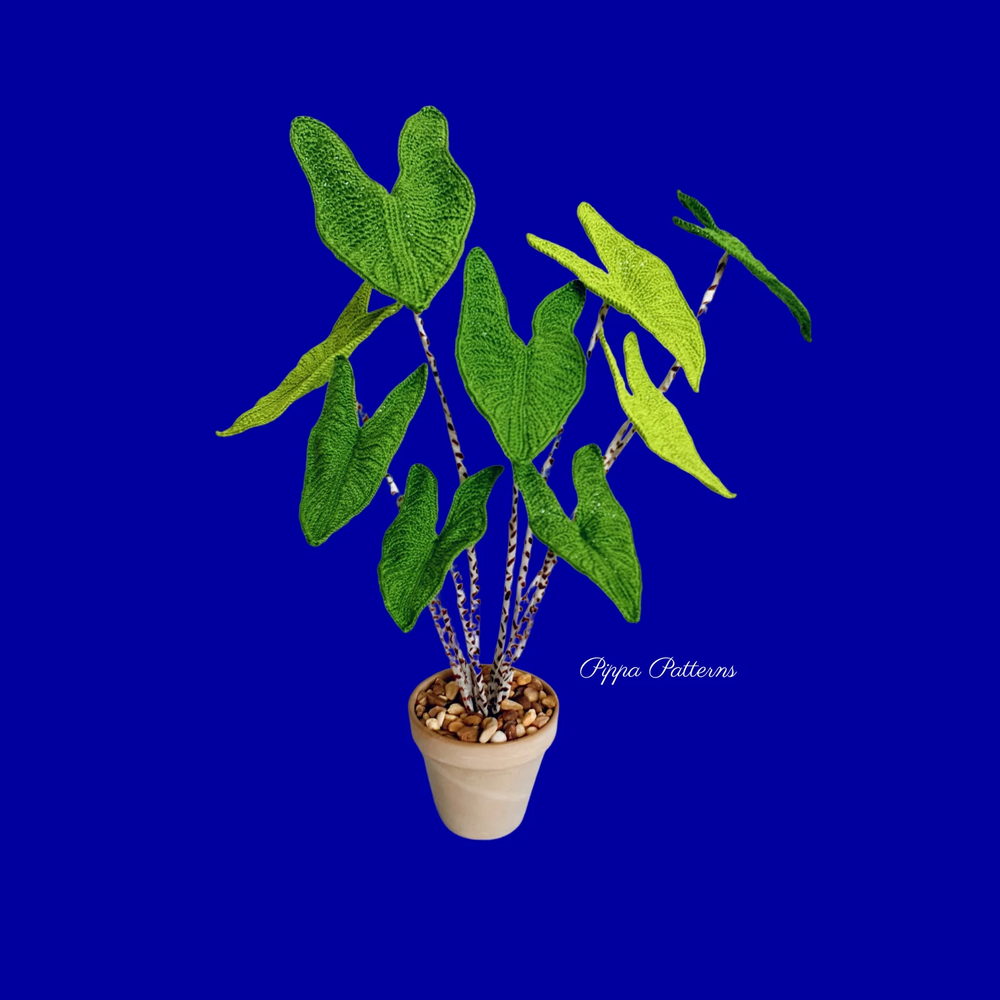 [buy on Etsy]
Crochet Poppy Pattern photo tutorial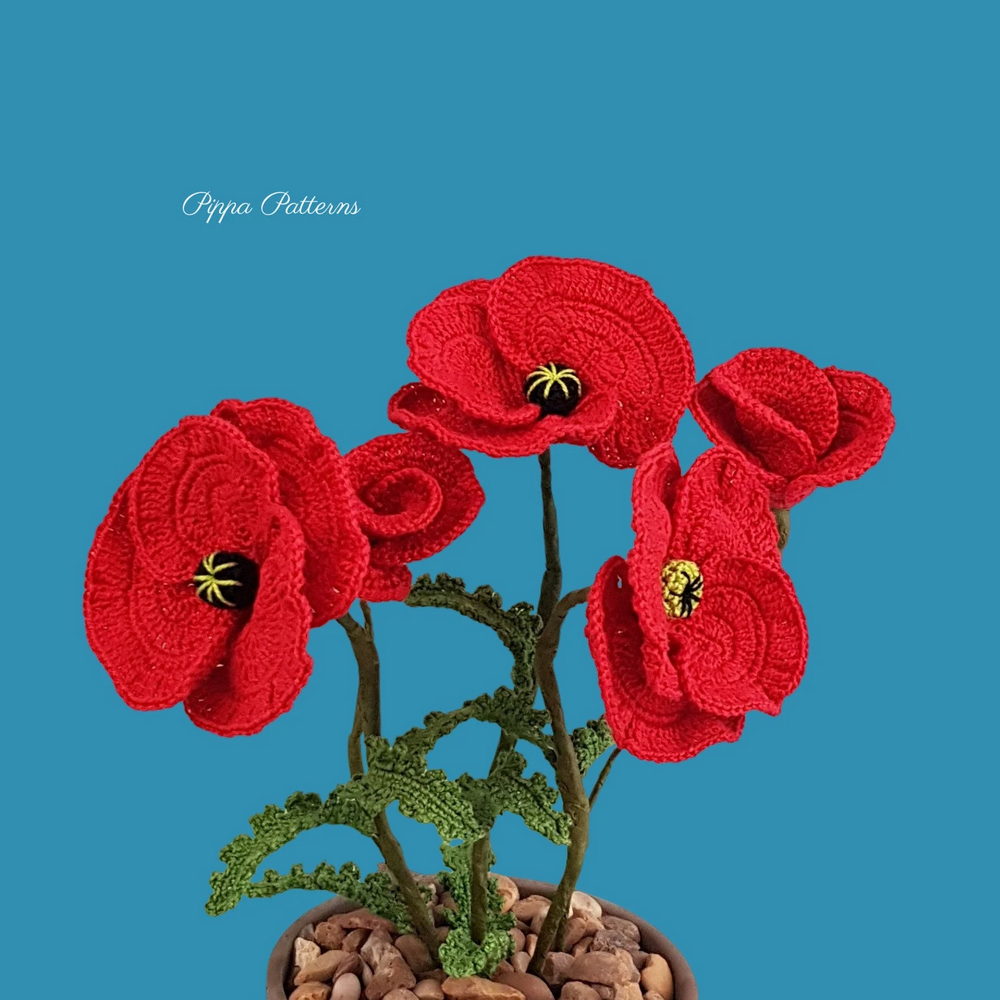 [buy on Etsy]
Pussy Willow Crochet Pattern photo tutorial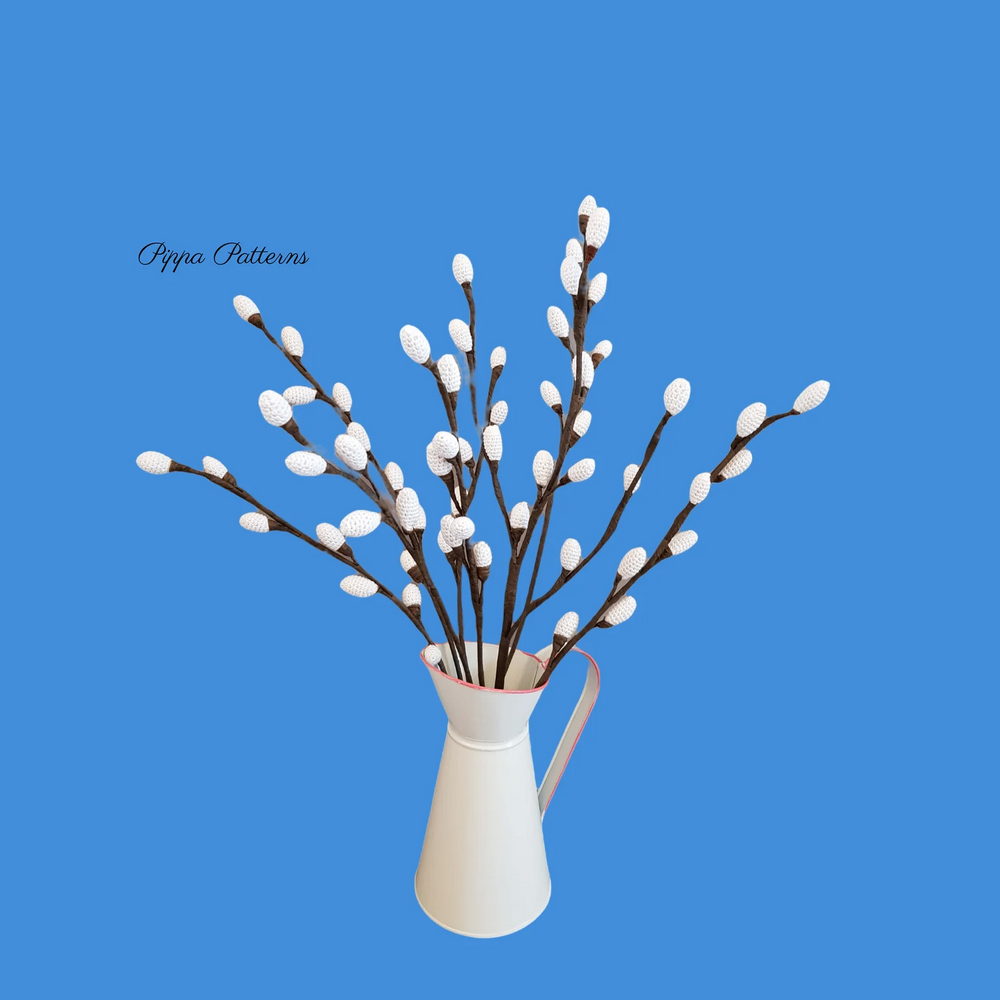 [buy on Etsy]
Crochet Hydrangea Flower Pattern photo tutorial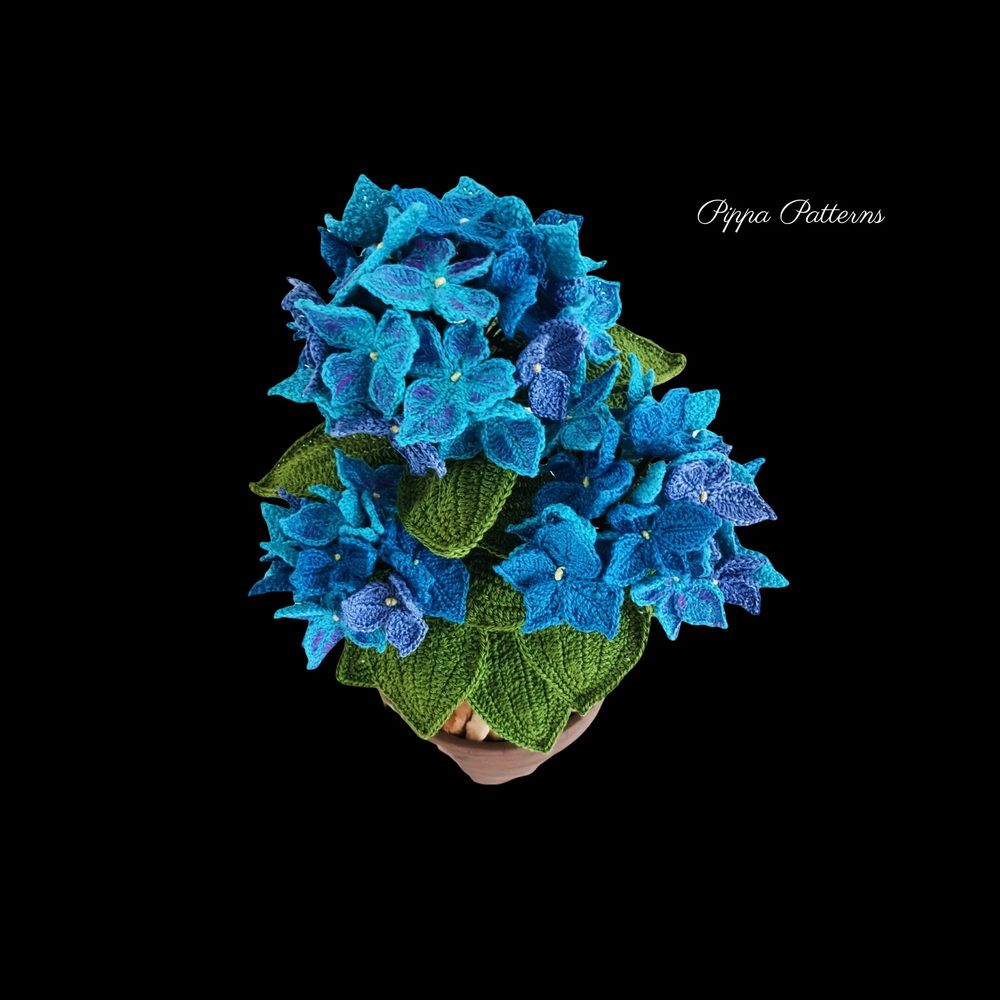 [buy on Etsy]
Crochet Fuchsia Pattern tutorial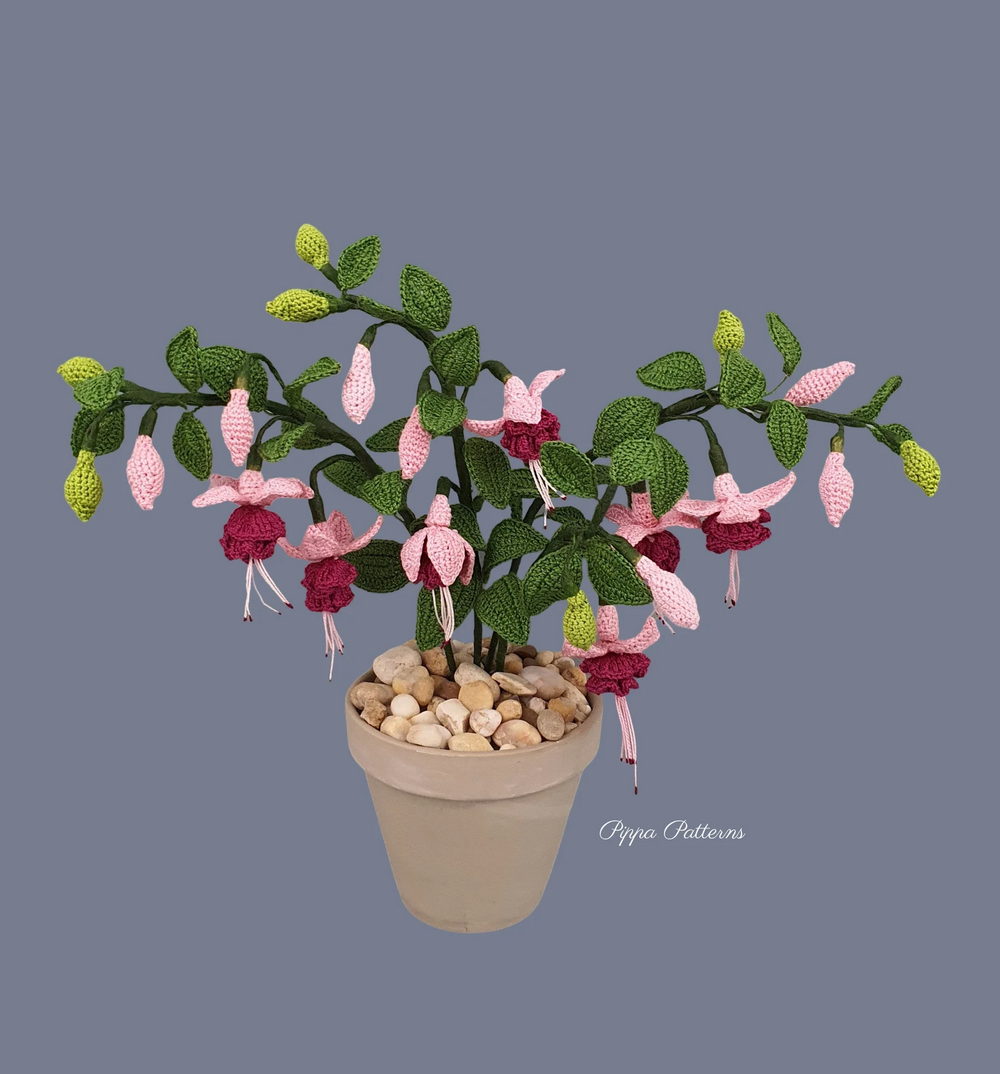 [buy on Etsy]