For years, puzzles have been a favorite hobby of ours. Puzzles are not only beneficial for brain training, but they also help you relax and reduce tension. It is useful for youngsters since it allows for fun-filled learning of math, motor skills, coordination, and interaction, among other things.
Puzzles come in a range of sizes, but the 1000-piece jigsaw puzzles are among the most popular and purchased worldwide, allowing more family members to engage in the fun and assemble the variously shaped pieces.
Once you've finished your puzzle and are standing there admiring the results, you'll undoubtedly be stumped as to what to do next. And what if we tell you that you might utilize the puzzle pieces and continue the family activities by being creative and demonstrating your DIY abilities.
Here are some suggestions and ideas for super-easy crafts to do on rainy days or whenever your creative urge strikes.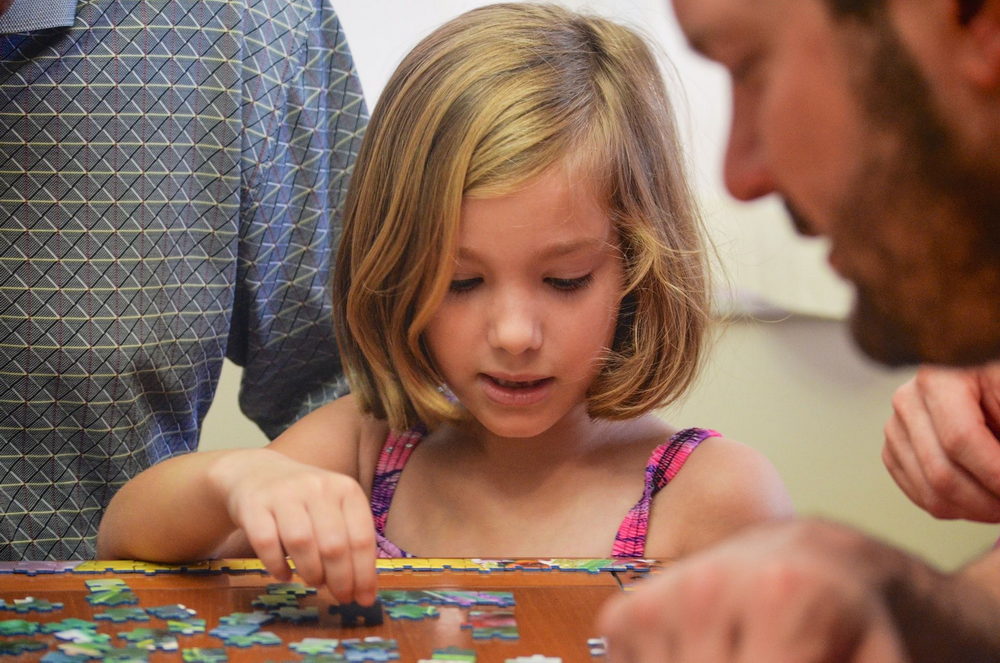 Coasters For Drinks
You can address two problems with one solution if you need coasters and happen to have a wooden jigsaw puzzle with missing parts or one that the kids are no longer interested in. If desired, the coasters made of puzzles can be varnished or painted to make them more lasting.
However, to make them, place the puzzle on cardboard, picture side up, and glue it down. To get rid of the image itself, soak it in decoupage adhesive and scrape it off piece by piece. Remove any excess cardboard and paint the pieces in your preferred color. Simply paint the surface to protect it from moisture, and you've got yourself some brand new coasters for your home!
Personalized Greeting Cards
We normally send our personalized cards conveying our very best wishes when we wish to congratulate or celebrate someone on their birthday, anniversary, baby arrival, or wedding.
A personalized puzzle-piece card can be a great way to commemorate a particular occasion because it is both creative and distinctive. Make a letter out of the puzzle pieces, perhaps the first letter of your name or the name of the person you want to present it to. Your attention and personal touch will be appreciated by the recipient of the card.
Christmas Ornaments
Why not make your puzzle piece ornaments when trying to take up a new pastime while stuck at home? When you're decorating the Christmas tree, this craft idea is excellent for a fun holiday activity to do with your family and children.
Every home has a surplus of puzzle pieces, so why not make the most of it and construct reindeer, door wreaths, snowflakes, and other ornaments with varied holiday decorating designs that represent the Christmas or Thanksgiving spirit perfectly?
A Puzzle Frame As Wall Decoration
You might think twice about disassembling the puzzle and letting it disappear into the package once you've finished putting it together. But why should you put something aside if you have invested so much time and effort in it?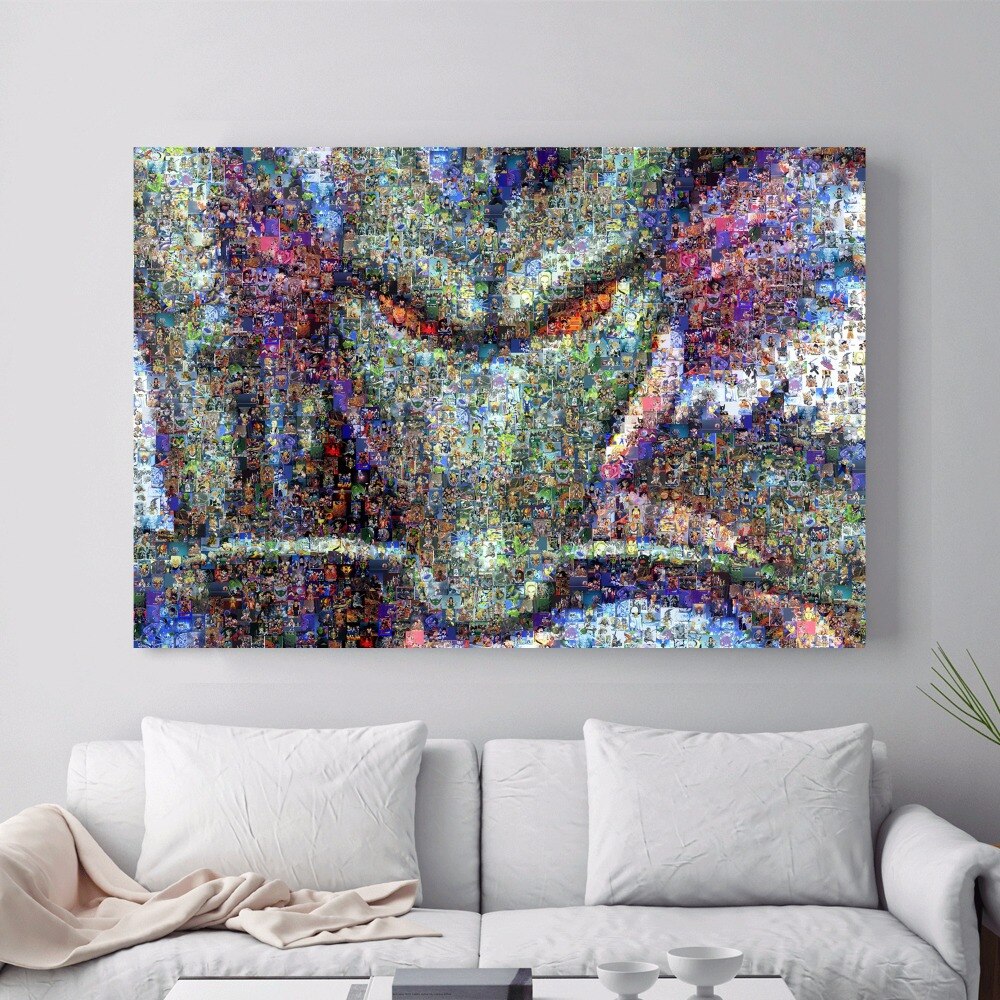 Of course, the best option would be to use the puzzle pieces to adorn your home. What better way to display your work of art or cherished vivid recollection than to place it on the wall? Your favorite photo in puzzle format is a rarely seen and unique wall decoration.
Unlike a standard frame, the puzzle frame does not need to be turned over when framing a jigsaw. Without the fear of the puzzle breaking apart during framing, the acrylic glass can be easily positioned from the top of the puzzle, and the strips that close the frame may be inserted from the side and secured with corner connectors. If you desire to put another puzzle in the frame later, it may be readily disassembled and replaced with a different puzzle motif.
Earrings And Necklaces Made Of Puzzles
There's not much to think about when it comes to creating something exciting and unique to wear. Make a cool and colorful necklace and earrings out of the puzzles you have lying around the house. Jigsaw necklaces are lightweight and can display a distinct fashion flair. It might also be used as a set of earrings for your teen at home or as a present for someone youthful and trendy.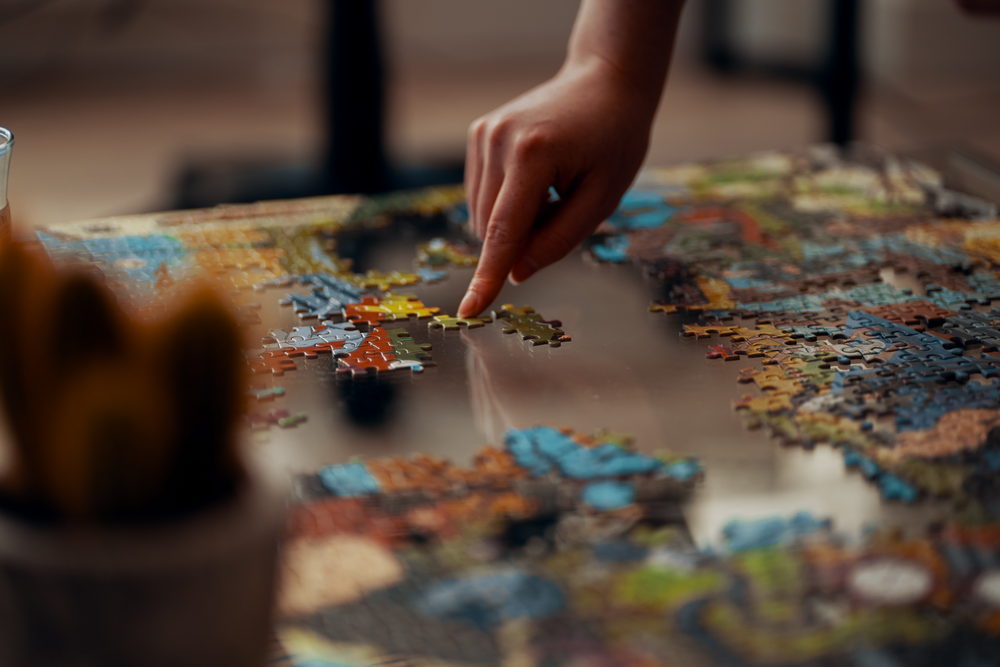 Final Thoughts
The best sensation is getting creative and artsy, and there are various ways to obtain this experience. When you do things on your own and reuse materials, for example, you not only feel useful but you're also encouraged to use your imagination. Furthermore, you teach your children about the environmental benefits of reusing items, saving money, and being resourceful.
If you're stuck for ideas on how to use your old jigsaw puzzle pieces that are strewn across your living room floor but still want to repurpose them, check out the advice and recommendations listed above. Get ideas for how to make it properly and how to use them for various purposes, all while having fun with your family and friends.