HAPS is a hardware store. Under the marketing plan, a number of the measures have been proposed to the clients in order to increase the buyer loyalty. One of these steps is a small promotional gift for the purchase. It has been supposed to make a present for the buyers such as the bathroom accessories and tools needed for household and for plumbing issues. For example, a kit of pliers. Pliers are tools needed in any household, but any gift from the company should be a memorable advertising thing. We have offered to create an unusual package for the pliers to make the buyers smile and surprised.
It is not difficult just to paint the package in the brand colours, but that won't be that memorable and interested for a person taking the package to look thereupon.
Therefore, these bugs have appeared. Body shape of most bugs looks like pliers. Powerful teeth are jaws. Rigid shards are going away as plier handles. Various sizes and types of bugs in the nature allow to us to make various body configurations to demonstrate variety of the pliers. The similar colours of shell (yellow and black) combine all bugs into the entire brand set.
The name "HAPS HANDY BUGS" refers to the image of "HANDYMAN" – a fixer, craftsman, a person who is capable to fix everything. The word-play slogan is "These BUGS fix any bugs".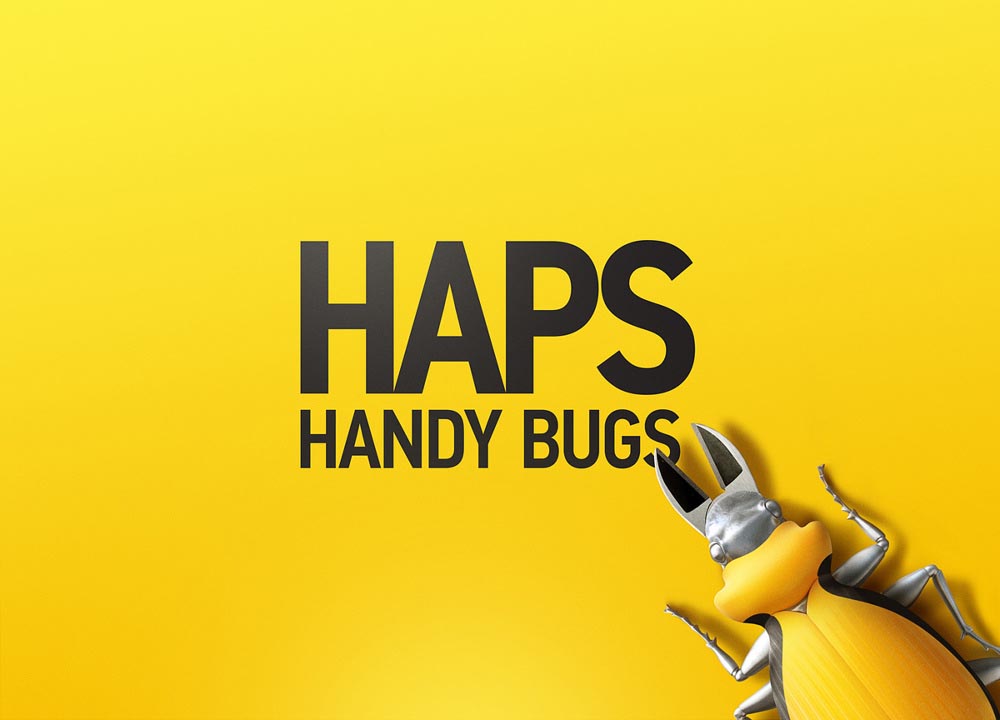 Side cutting pliers / front and back side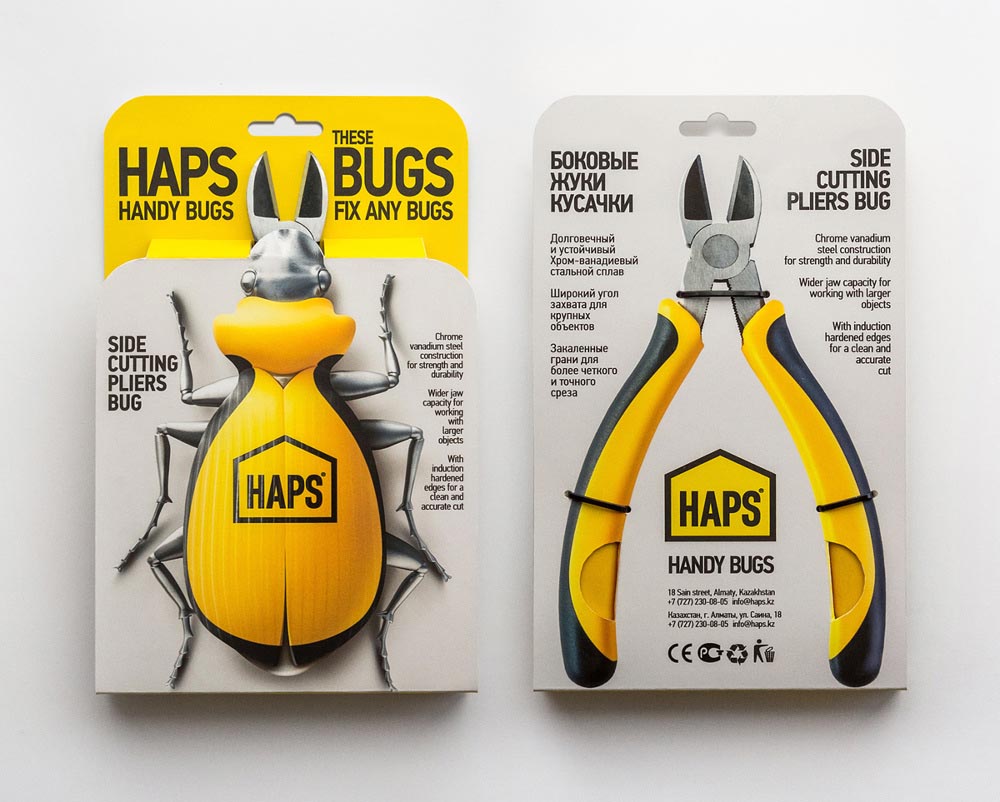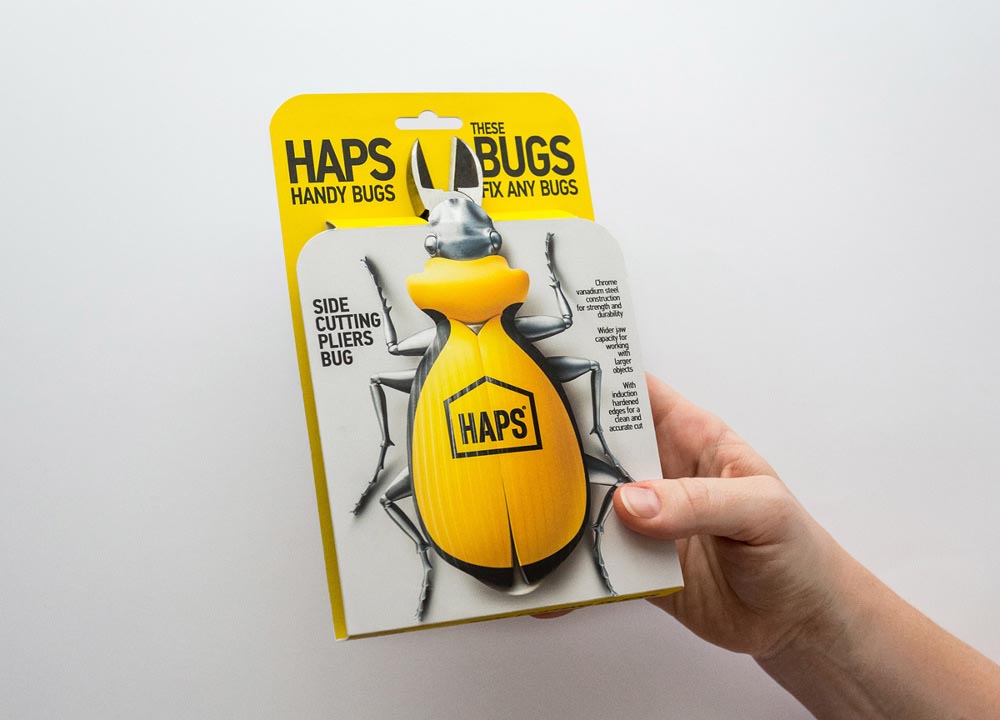 Long nose pliers / front and back side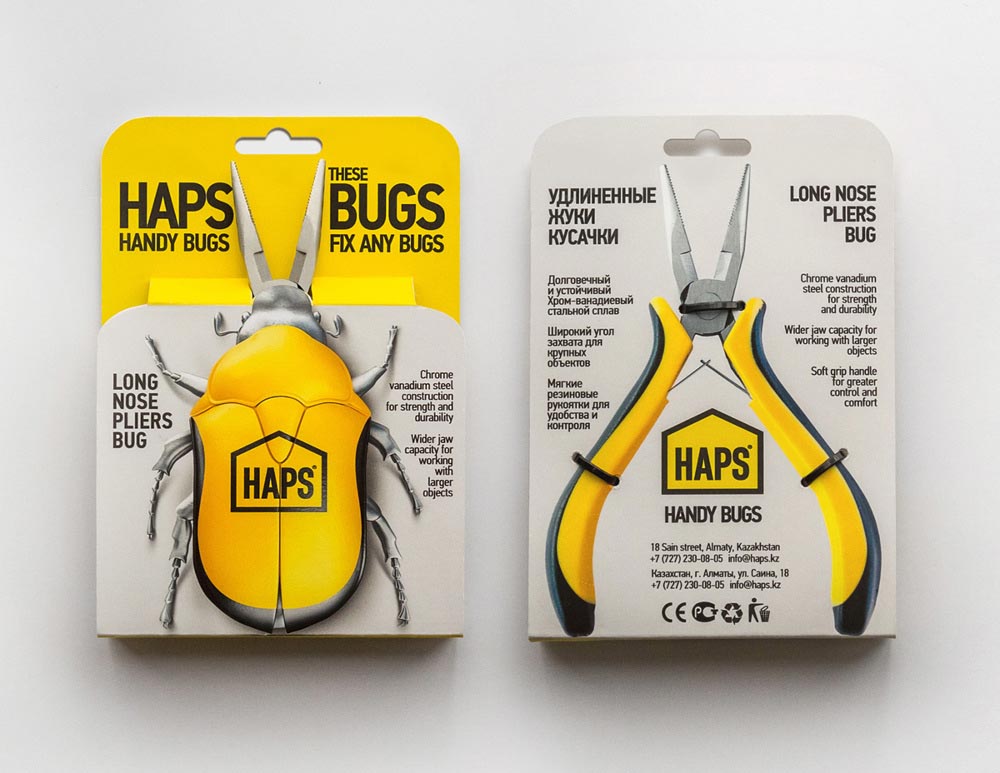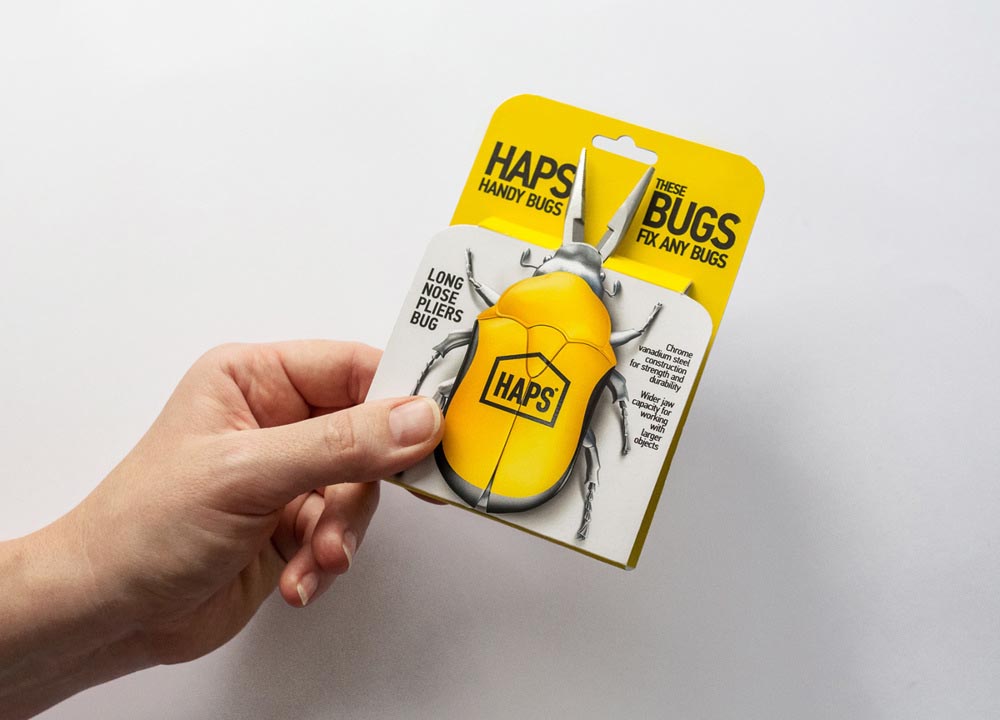 Combination pliers / front and back side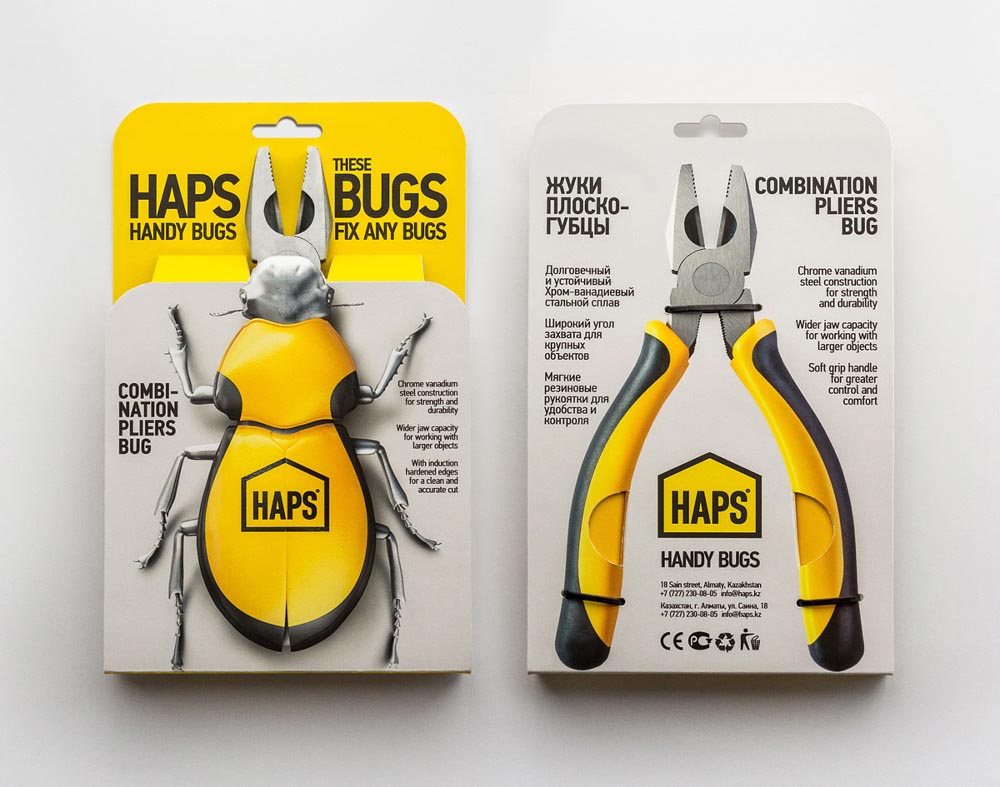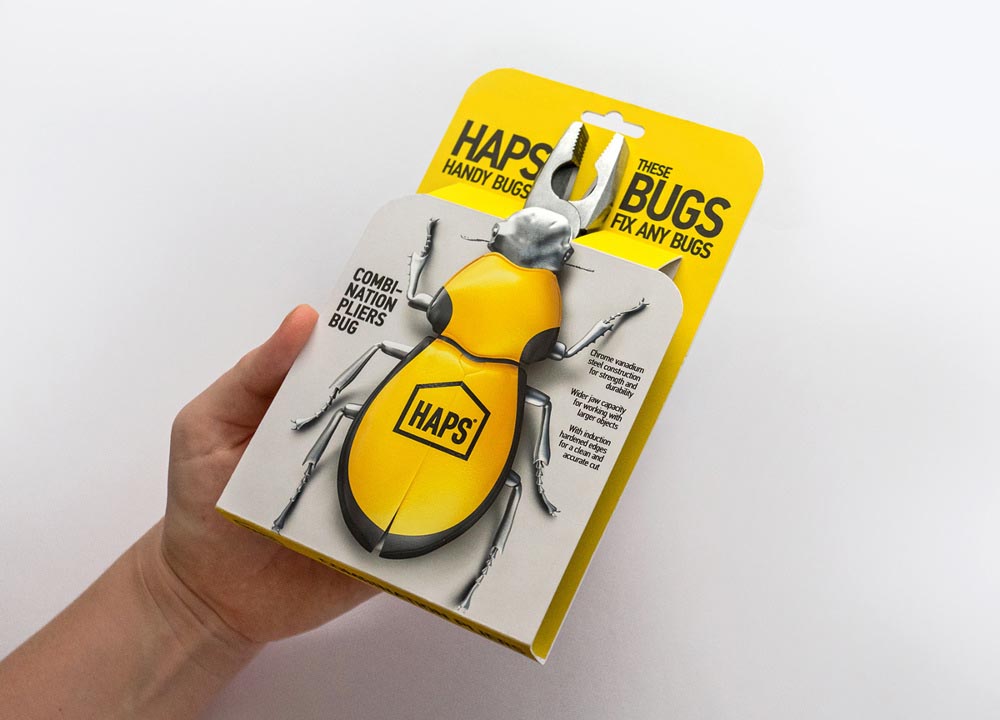 End cutting pliers / front and back side