For many of us, holiday season decorating means digging out the same box of lights and ornaments from the basement and hanging them up in the same way as last year. If your goal this holiday season is to remix your decorations and go all out, there are plenty of custom Christmas lights available through seasonal suppliers. But for many, buying a new and expensive set of lights isn't really necessary for refreshing the holiday decorations.
When decorating any home for the holiday season, soft or clear white Christmas lights are a handy and flexible decorative feature that can fit in anywhere. With softer LED Christmas lights, there are plenty of ambient decorating options even after the holiday season. String lights are great for many special occasions or parties as well.
Decorating for any season requires creativity and patience- not every layout will work at first, so don't be afraid to experiment a bit. Let's look at some of the neat and creative ways you can hang white Christmas lights around your home, even when it isn't the holiday season.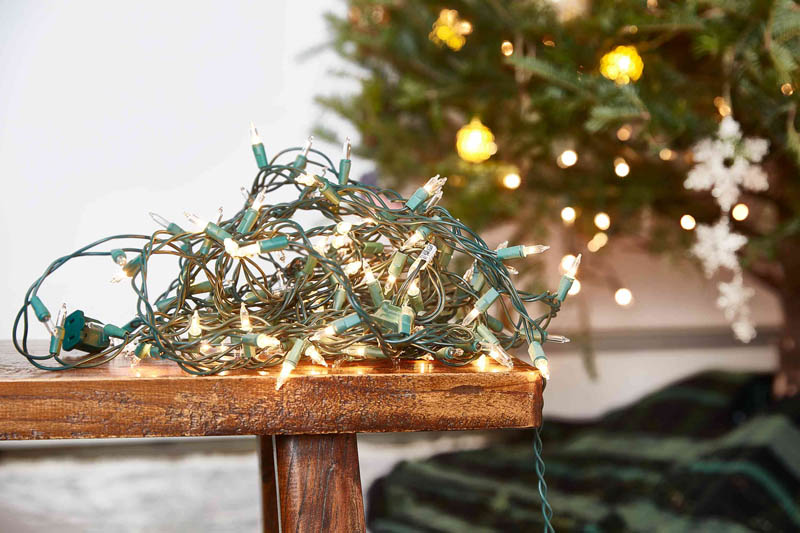 Table Centerpiece
Christmas light installation can be tricky, but it doesn't have to be. To make it easier for you to decorate your home, divide this task into smaller ones. For starters, you can focus and start on your table centerpiece first.
White Christmas lights, when well-arranged, can make for a stellar decorative centerpiece on any dining table. Decorative flowers and tea lights become warmer with white Christmas lights, and your entire dining room can become more inviting. When assembling a smaller decorative centerpiece, use a short battery-operated string of lights.
Shorter strings of battery-powered white Christmas lights are also great for vases and silver bowls or platters. White Christmas lights are also particularly eye-catching when used inside lanterns or tea light holders. Interested in a table lantern with a more holiday-themed design? Check out a few of these lanterns that will brighten up your home.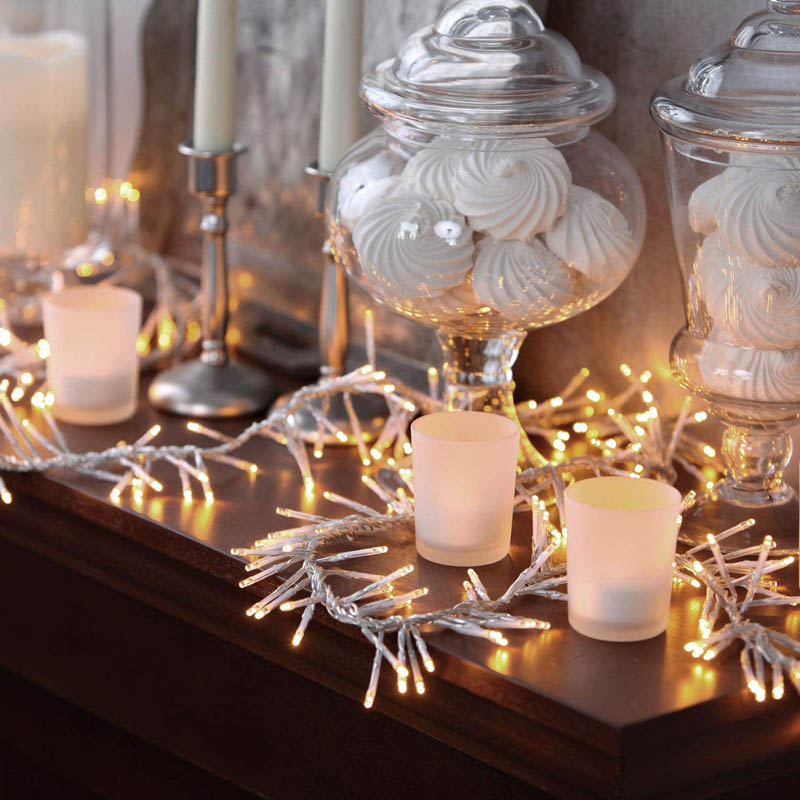 Bedroom Decor
Of course, you always have the option to get help from professional Christmas light installers. However, when decorating your bedroom, you would want to do it yourself. After all, bedrooms are your and your kids' very own sanctuary, and you wouldn't want anybody to comfortably walk around in them.
Soft white Christmas lights can brighten up kids' rooms year round and create a comfortable and pleasant ambiance. If the bed has a frame or canopy, the location to hang these lights is straightforward. Elsewise, hang the lights on the wall behind or next to the bed. Full strings of soft white lights can easily double as a decoration and a reading lamp.
Window Frames
Decorating window frames may require a bit of thinking, as decorations will be visible outside and inside your home, not to mention that the lights you may hang will be too close to your curtains. You may need to do some thinking before deciding what to opt for.
Hanging Christmas lights around window frames is an underrated decorative option for the holidays. Keep the lights balanced along the top edge of the window, or keep the lights centered around a curtain rod if able. To decorate with string lights around windows, you may want to
consider picking up a few decorative light hooks, which are available at various home improvement retailers. Avoid hanging the string lights in direct contact with the curtains- this can be a potential fire hazard.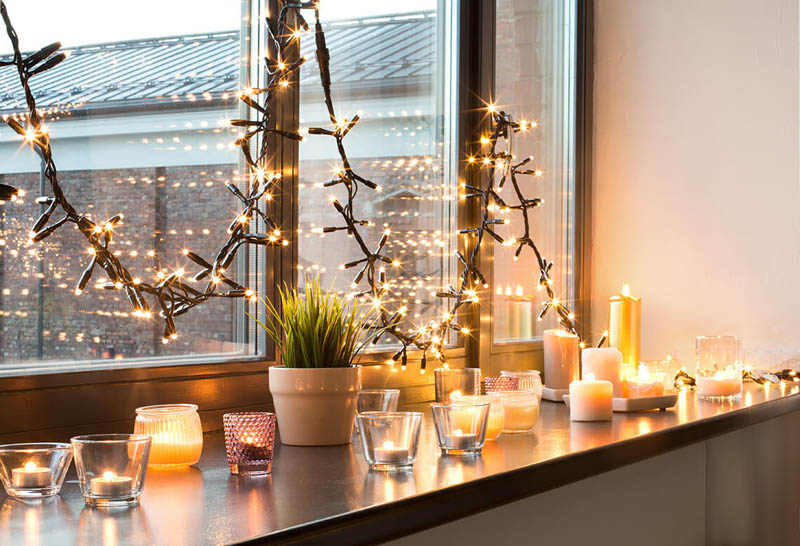 Bookcase Lighting
While you want to make your reading area appear snazzy for the holidays, it's vital to ensure that the lights won't induce eye strain for those who'll do some reading in that space. Also, you may want to clean and clear the area first before decorating, as the clutter may only annoy and irritate you while you're working.
Gather up a few decorative hooks and adhesive tabs and string the Christmas lights around the edges of a bookcase to create a comfortable glow for your reading nook. If you have a longer bookcase, you can add a string of lights to garland along the top of the bookcase or nearby furniture. This arrangement helps create a cozy ambiance that is great for reading peacefully.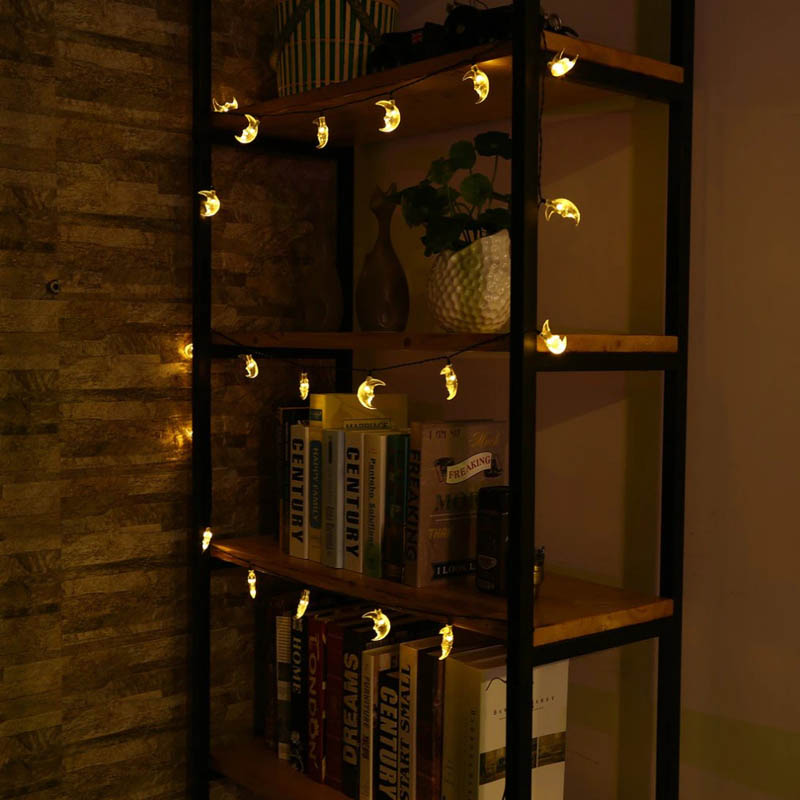 Outdoor Lighting
You're almost finished decorating your home. Now, it's time to take care of your outdoor lighting. With this task, don't be afraid to be bold but don't overdo it. Here are some guidelines you may follow to make your decoration impressive and not overwhelming.
For the holiday season, replace the porch lamp with a few strings of white Christmas lights. Replacing the lights keeps the functionality of the porch lights while increasing the festive appearance of the home exterior. If your house has a porch overhang, keep the white lights within the overhang to prevent them from conflicting with the rest of your outdoor holiday decor.
White lights are also great for backyard patios and decks. Overhanging lights for the backyard are particularly great for creating a comfortable atmosphere in the summertime when entertaining friends and family. In this setting, white string lights are more of a year-round setup.
Before using Christmas lights outdoors, check the box or directions for correct usage- not all light strings are intended for use outdoors. Connect the lights to a power source or extension cord that is equally resistant to the elements. Light up your outdoor space with white Christmas lights using these breathtaking ideas for backyard string lights.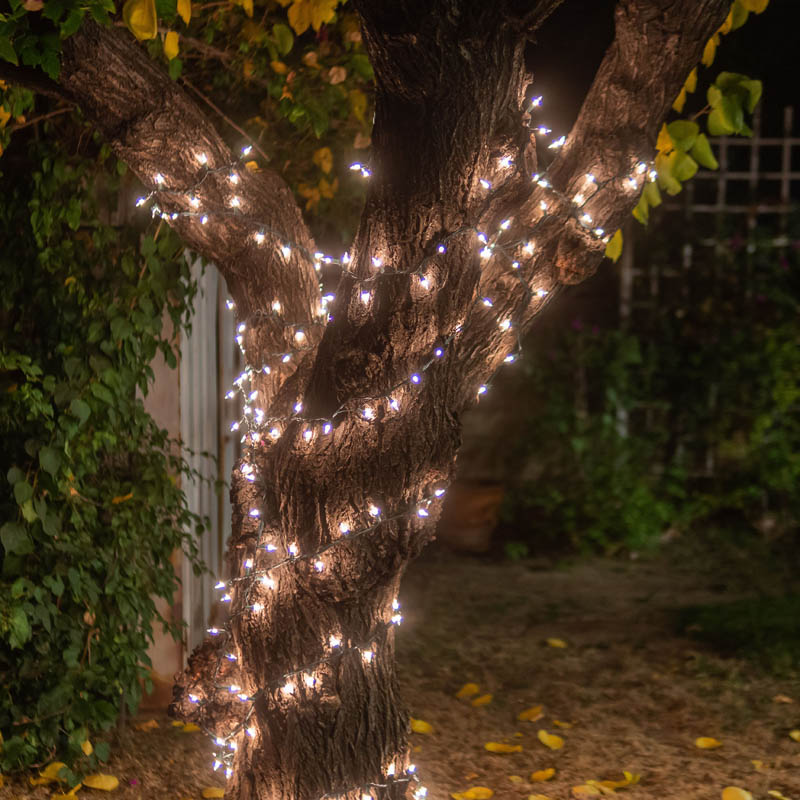 Dorm Room Decorations
White Christmas lights are a staple of college dorm decoration, even when it isn't the holiday season. College dorms are notoriously plain, with blank walls, minimal carpeting, and dim lighting. String lights go a long way in making any dorm room feel comfortable and more like home. Check with the college rules and regulations regarding wall fixtures- there may be requirements surrounding which decoration hooks or extension cords are permitted for student use.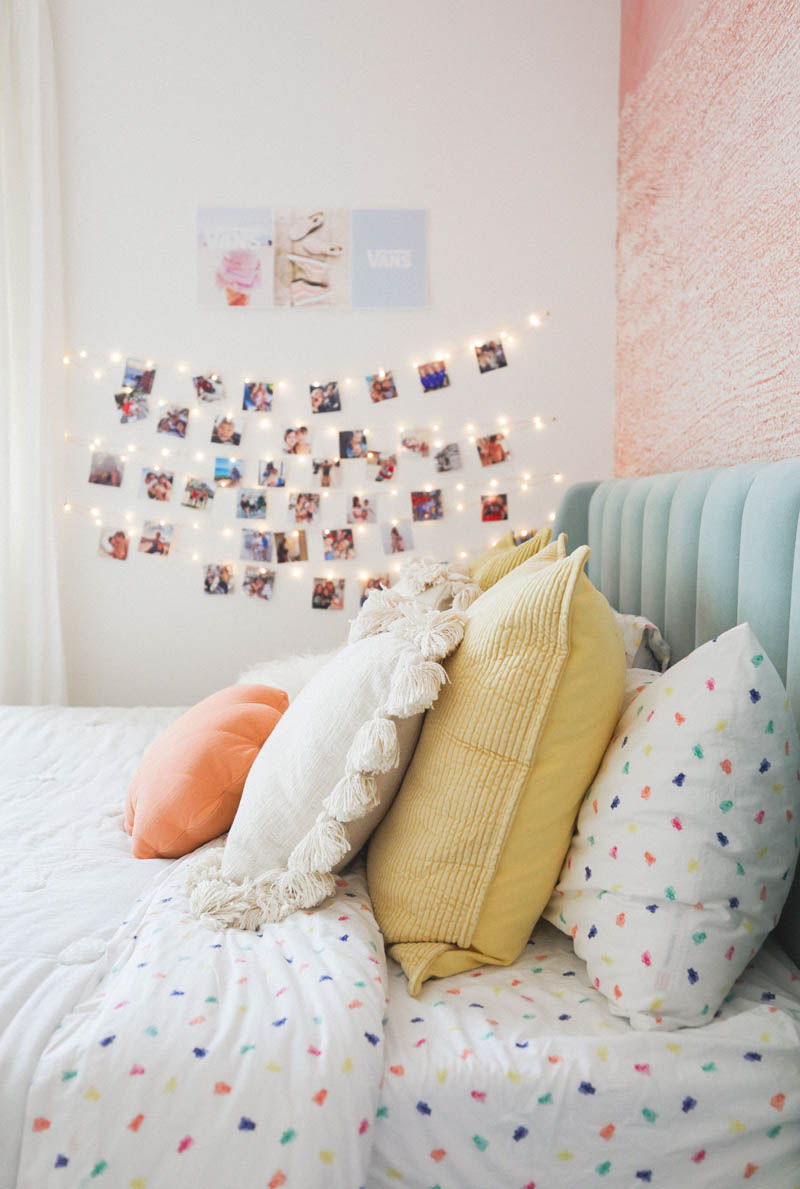 Icicle Lighting Ideas
Icicle lights have individual light strings hanging down from the central connecting string. These lights usually only work higher up in rooms or on the outside of houses. However, they are a great fit as overhanging lights for hallways or offices. Make sure the lights will stay close to the ceiling so they aren't in anyone's way!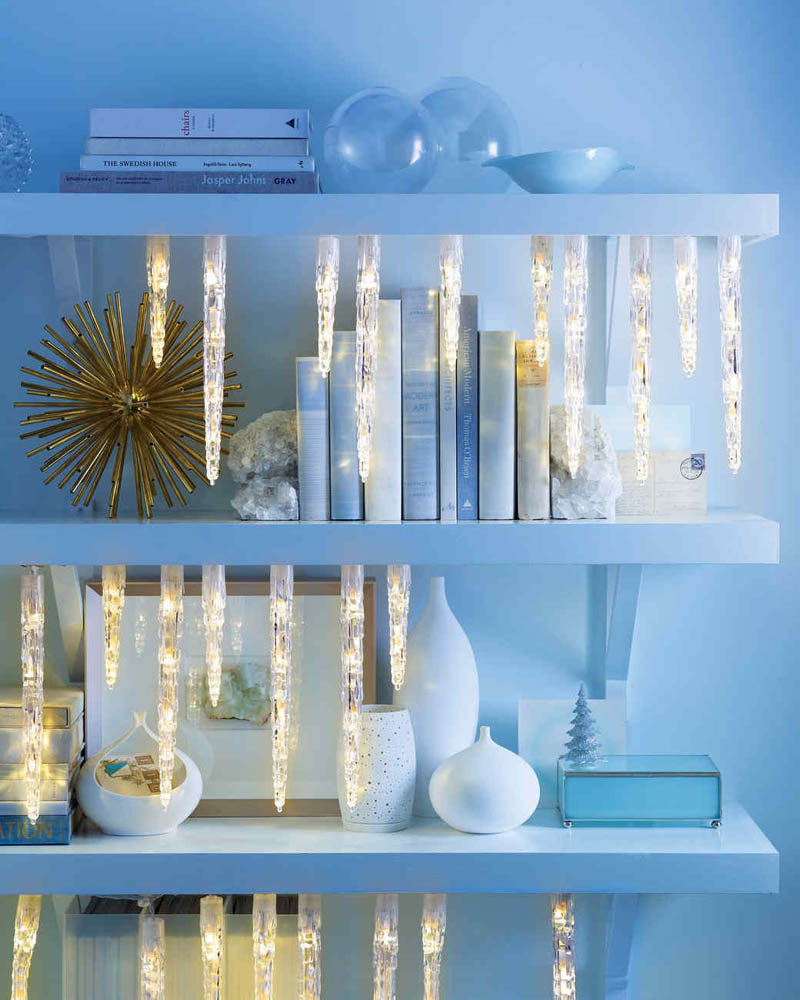 Choose LED
No matter which new and creative pattern you choose for your white Christmas lights, you'll want to check to see if all of your lights are LEDs. LED string lights can still hold the soft white or yellow glow of non-LEDs, and are significantly more energy-efficient, meaning you won't have to worry about replacing them as often. LED lights are the standard these days when picking up new lights and are generally inexpensive for basic colors.
Conclusion– Creative Ways to Decorate With Soft White LED Christmas Lights
Tired of decorating in the same way every Christmas? Your soft white LED Christmas lights have the flexibility to remix your Christmas decorations and designs for the coming season without any significant effect on your wallet. There are many new and exciting ways to arrange these lights to impress your friends and family, and make your space cozy and festive.
Ensure the lights you decide to put up this season don't have any missing lights and do not overlap. Don't go overboard with lights, but don't be afraid to pick up a few more strings of Christmas or tea lights to make your decorations great. Christmas lights are great for almost all indoor and outdoor spaces, even when it isn't the holiday season.