Just like in the worlds of fashion, music and popular culture, trends also come and go in the wedding photography business. As your wedding photographs are an investment purchase, you will obviously want to ensure that you choose a professional quality service so that you end up with beautiful timeless images of the happy event.
The wedding photographer is considered to be the most important wedding vendors that you will book, and spend money on, for your big day. He or she will do their best to follow your instructions, and to put you and your spouse at ease so that the captured moments are candid and natural.
Over the years, wedding photography has evolved. As a result wedding photo albums are no longer filled with endless images that are arranged in limited uniform poses. Today's brides and grooms can pick and choose their perfect wedding photography from a wide portfolio of creative and artistic styles. Your wedding photo books can feature natural lighting colour images, and stunning black and white wedding photography, that wouldn't look out of place in a glossy, high-class fashion magazine.
Pre & Post Wedding Reportage
Image source: pixabay
One of the biggest trends in wedding photography in recent years is reportage (also known as photo journalism). This photography format showcases an informal style of documentary shooting that captures candid and special moments throughout the entire wedding day. Reportage photography has been widely used in the media for decades, and is now one of the most popular types of photography for modern weddings.
As there is no posing involved in reportage wedding photography, the bride and groom can relax and show off their unique and individual personalities in photos that are natural, real and emotive. Pre and post wedding photographs in reportage style will focus on all of the finer details, reactions and emotions of the happy celebrations. You can choose to have reportage wedding photography from start to finish on your big day, or as a complement to formal and traditional wedding images that are directed and posed.
Insta Worthy Glamour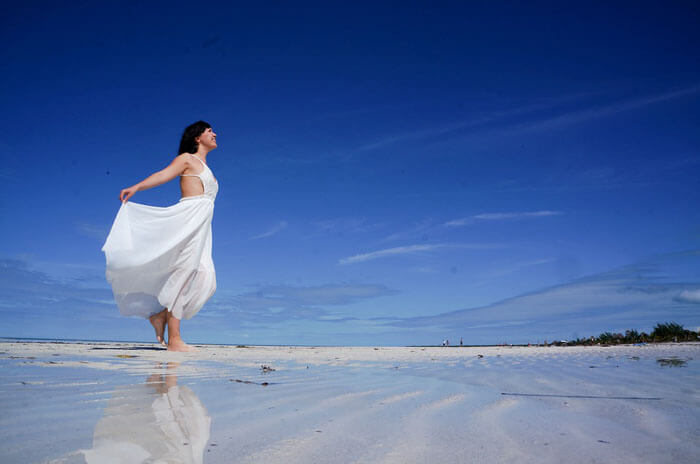 Image source: pixabay
More and more couples getting married are keen to share their gorgeous wedding photographs online, via platforms like Instagram. To compete with the best of the rest of the competition, it's vital that the wedding photography is highly and enviably Insta-worthy! The trend typically features shots of the couple that are dramatic and staged, without appearing to be overly posed. The scenic locations of your wedding ceremony and reception will also be a major feature.
If you love to show off, the Insta worthy glamour trend will definitely appeal to you. Get your guests on board by asking them to contribute fun selfies taken at the wedding reception. Selfie station photo booths are set to be a big craze for 2020 wedding photography. If your wedding budget is limited, you can save money by putting one of your friends in charge of arranging the DIY trend and getting guests to take photos with their phones instead. Highlight the most glamorous guests on your Instagram account, and feature all the other posed images in your wedding photo books.
Nature At Its Best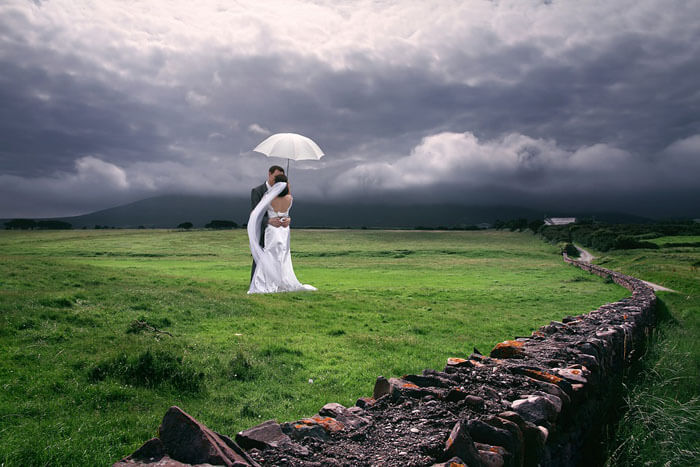 Image source: pixabay
Forget all about posed portraits of the bride and groom and opt to zoom in on the current wedding photography 2020 trend that focuses on a wow factor that is au naturel. It's not only spring and summer weddings that can take full advantage of natural lighting and optimal weather conditions. A professional photographer with bags of experience knows how to manipulate light in unexpected weather, and can preserve cherished wedding day memories of a celebration in a unique setting.
Create stunning scenic wedding photography by exploring the natural environment of your wedding venue location. Newlyweds surrounded by lush plant life and trees, or a cascading waterfall, will inspire the capturing of a romantic photo. If you're getting wed in a city or town, work with your background and look for an iconic skyline or monument to feature in your on-trend wedding photographs.
Aerial Wow Factor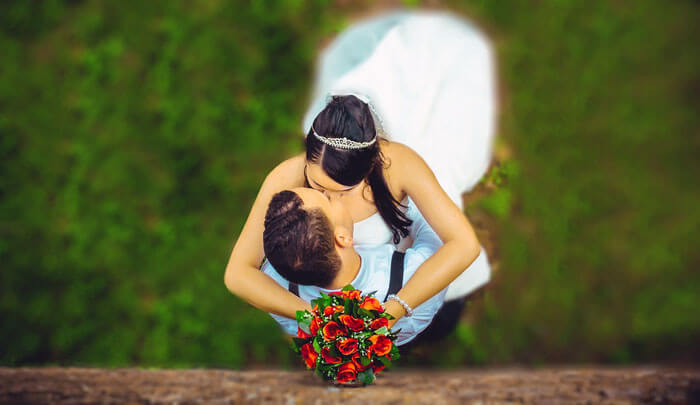 Image source: pixabay
Unmanned aerial vehicles (or drones, as they are more commonly known) offer unique wedding day photography coverage. Drones allow photographers to get shots that they are not able to have access to from ground level. A professional wedding photographer that specialises in capturing wow factor aerial shots from high above and all angles, with a drone, can provide spectacular one-of-a-kind imagery for your wedding photo books.
No couple wants their wedding photos to look like everyone else's. Giving your wedding photographer the go-ahead to shoot from a non-traditional angle is a fantastic way to acquire unguarded shots of the blushing bride and her spouse sharing a private moment together. If you're getting hitched in the spring or summer, and have a flexible budget for wedding photography, it's definitely worth considering including this hot current trend as your photography option. As virtually no angle is off limits, when using aerial wedding photography, you will be able to display spectacular photos of your special day in your wedding photo books.
Honeymoon Photography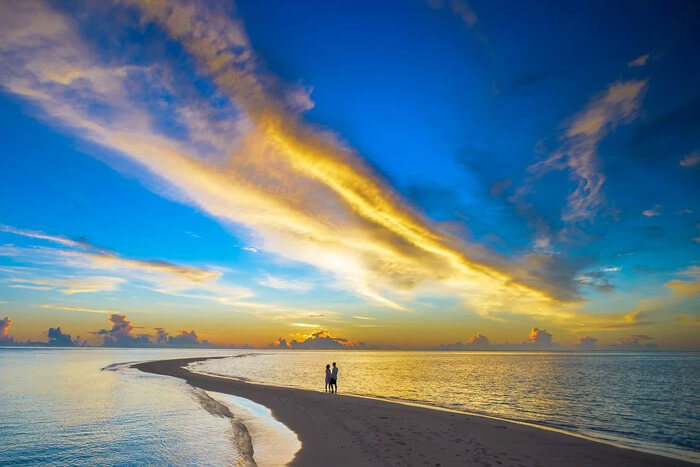 Image source: pixabay
Many newlywed couples are choosing to show off their honeymoon photos in stylish bespoke travel photo albums. The photographs of the breathtakingly beautiful and scenic international honeymoon location are embellished with thoughtful personal comments, captions, and other interesting information and details. Creating an ultimate personalised coffee table book, with honeymoon photography, is the latest current trend in wedding photography, and is bound to awaken the wanderlust in all of your friends.