One year ago, We once introduced Carl Warner's fairyland made by vegetable. And today, we will present you his new scape works. Except those amazing foodscapes (fishscape, sugarscape, breadscape, cheesescape…), you can also see scape made by clothing, kitchenware, and shoes…It is truly impressive to see those scape work and can see more of than on Carl's website.

foodscape of london skyline. some of london's memorable sights, all constructed entirely of fruit & vegetables. in the foreground the river Thames.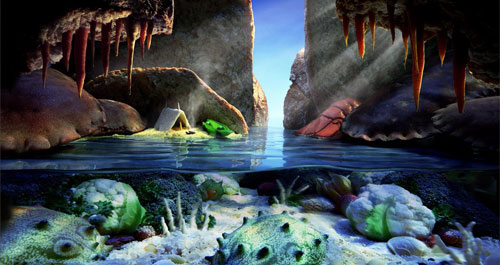 This cave is made of various sugars etc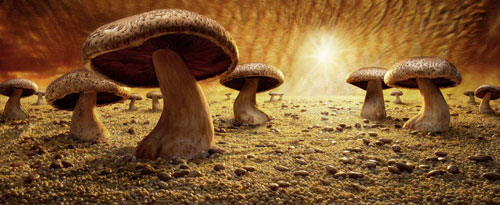 Mushroom Savanna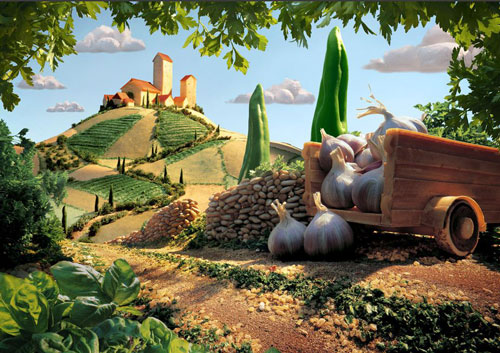 Tuscan Landscape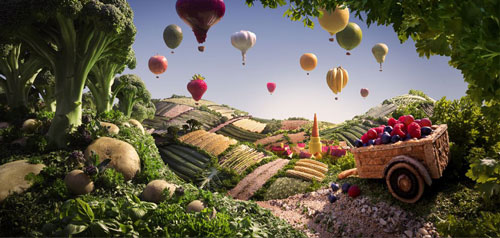 fruit balloons and cart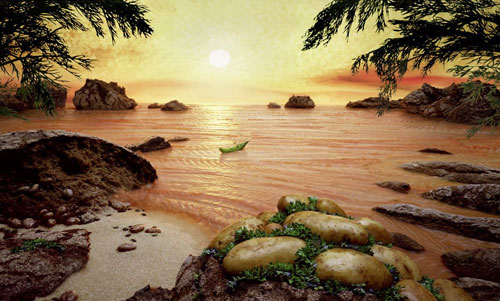 Salmon Sea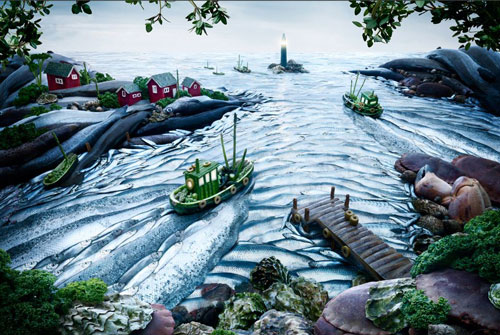 fishscape – this image being constructed mostly of fish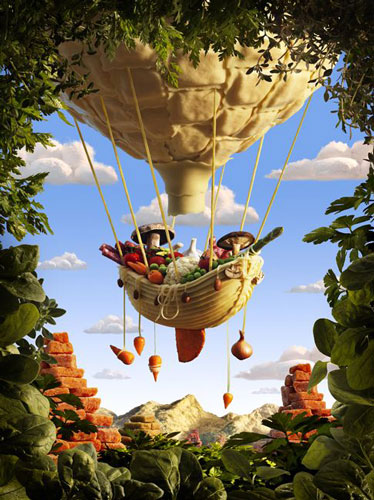 the balloon and gondola are made of ravioli and pasta with cheese mountains and mozzarella clouds.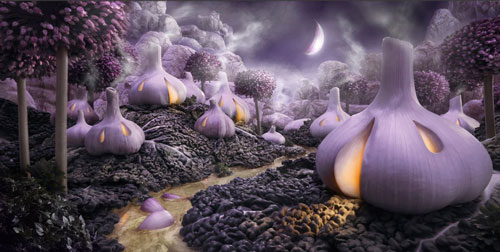 garlicshire is Carl's offering for all the world's lovers of garlic and his amazing foodscapes.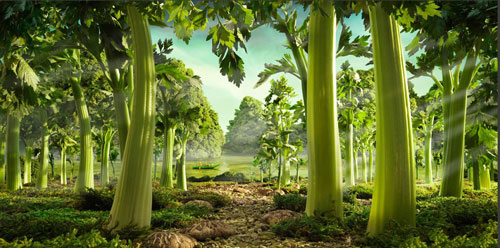 celery forest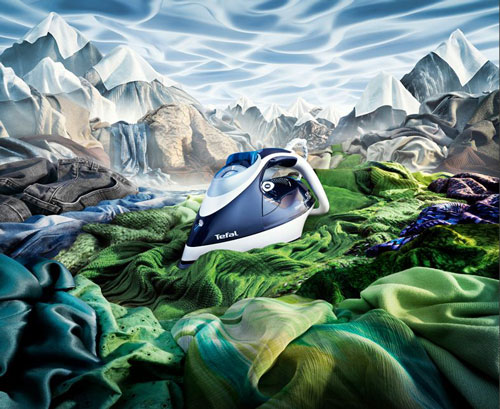 Clothescape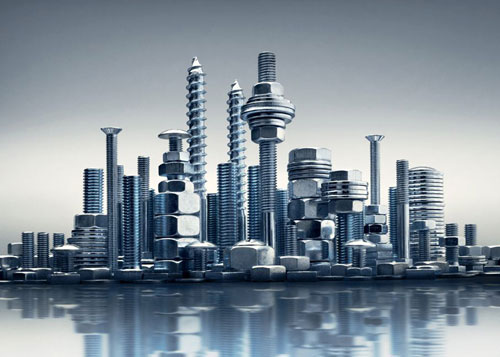 Steel Screwscape


Stainless Steel Kitchenware City


Autumn bootscape


A Winter Clothescape – a clothescape of white everyday household objects and products creating a winter lake and mountain scene.