Floating Sculptures From Bruno Catalono
At first glance, the 'Travelers' sculptures created by French artist Bruno Catalono look like amazing illusions. It looks like those statues are floating in the air. But on a closer look you'll notice that the tops and bottoms of these statues are connected.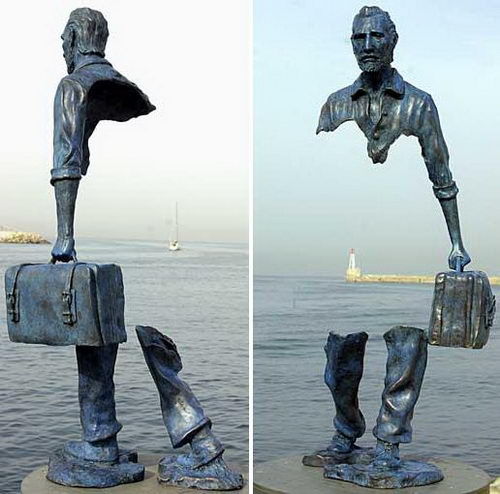 Sculptures of Bruno Catalano reveal the artist's desire to make sculpture of his own style and aiming to capture the viewer's attention. I have to say, these are one of most special sculptures I ever seen.