If you live in a hilly area, your backyard might have a steep hill that you'll have to maintain, just like a regular plain lawn. Having a slope in your yard can be an arduous task to deal with, especially when it comes to mowing and trimming. A lawnmower is a vertical object, and dragging it through an angled plane would be challenging. Not just that, mowing a steep hill can be dangerous if you don't take proper precautions.
How to cut grass on a steep hill is a common question among homeowners living in rocky areas. It's not just for people living in the country but also for those living in a non-leveled part of the city. When it comes to mowing your steep lawn, there are different options to consider before committing to one method. If you plan to take on this task with your regular push mower, you need to follow these safety tips.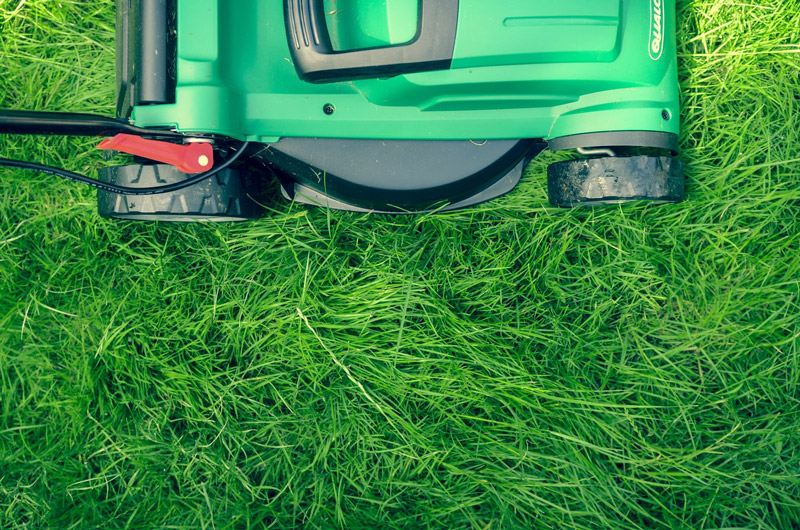 1. Mow Laterally instead of Going Down the Slope
You may need to cut the grass laterally if you are mowing a steep hill. Why? There's a possibility you might lose your balance and have a running mower move down towards you or any other person at the foot of the hill. To do this, simply move from left to right instead of from top to bottom. You might find this easier to do since you don't have to be extra cautious in directing the movements of your mower.
If you want to mow the lawn in a different direction, you can angle the mower down to make the cut a bit more tricky. Using a sharp blade mower lets you cut the grass diagonally with less effort. You have more control over the angle of the lawn cutter and the direction of the cutting path with a sharp mower, which is easier on tight and steep lawns.
2. Increase the Mower Setting
To mow appropriately, you need to maintain the blades at their optimum level. It is difficult enough to handle machinery while standing at the side of a hill. Increasing the mower setting makes it possible for you to run through bumps and lumps you might likely encounter. Moreover, your mower can bounce around less, giving you more control.
Mowing a steep hill requires you to keep the mower at a much higher setting than the one you maintain when cutting grass on a level field. However, you need to be cautious. If you cannot manage to control your mower at the highest level, you can reduce it. This would get the job done a bit slower, but you'll be done eventually. By setting the mower up on a high mowing position, you can easily mow the hilly landscape without worrying too much about going over a second time.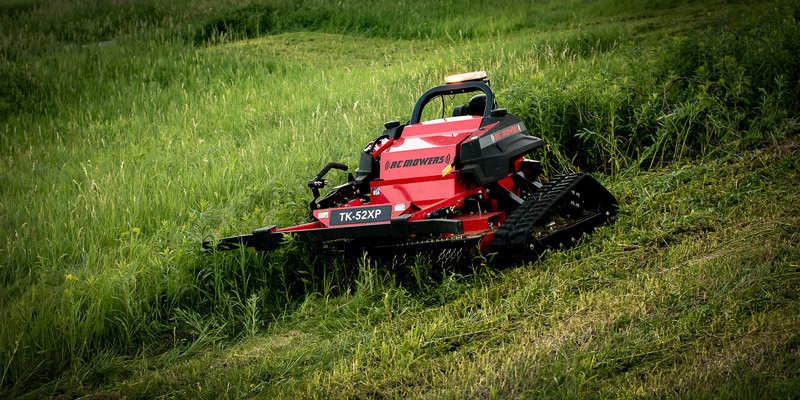 3. Use a Mower that's Ideal for Hilly Areas
The type of mower is also a determining factor in taking care of your steep backyard. You might find out that some riding mowers are better for hills than the other types. Mowers come in all shapes and sizes.
One of the advantages of choosing a unit that allows you more versatility is that you have more settings to play around with, making mowing your lawn easier. While most models will enable you to cut grass on a steep hill, some are made specifically for that purpose
4. Don't Mow When It's Wet.
If you've ever mowed while it's wet, then you know what a nightmare it is, from the clogging of the mower blades to the poor mulching of the grass. This is a rule of thumb when mowing a regular field, not to talk of a steep hill. Also, you can easily slip and lose control of your mower, which can lead to accidents.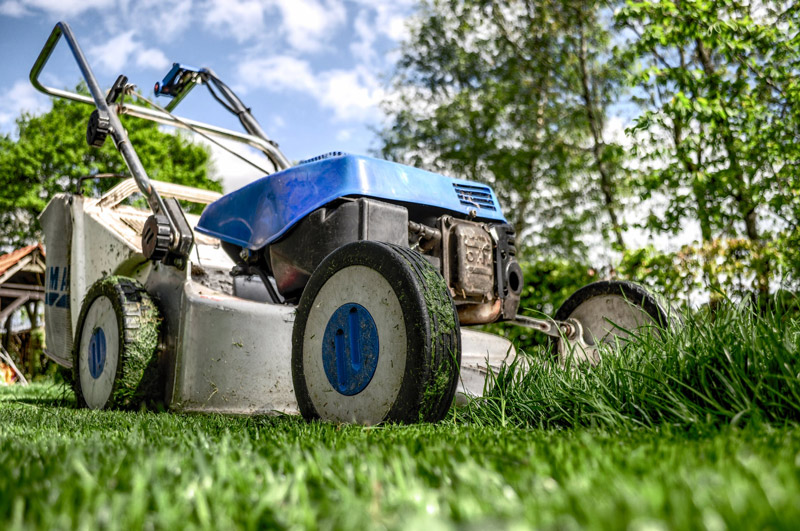 Still Can't Get Around Mowing Your Steep Backyard?
While there are several tools to help you mow your steep lawn, you might still find it incredibly frustrating after a few trials. This also depends on the level of steepness. The sharper the angle, the higher the difficulty level.
In this event, the best way to keep the ground levelled and healthy is to hire a professional mowing company to take care of your lawn. Many companies can properly mow your yard for you. Plus they will also properly dispose of all of the grass clippings after each mowing session. You will not have to worry about it growing after a few weeks.