The demand for custom print shirts has never waned; instead, its popularity continues to soar with a fascination for many things that need validation. Today, you can't say you're a fan of something if you don't have merchandise to prove it.
That's why during concerts and music festivals, a variety of merchandise is being sold in booths outside the venue to satisfy the insatiable appetite of fans. T-shirts, hoodies, mugs, keychains, glow sticks, hats, tote bags, and even phone cases sell like hotcakes, with t-shirts the frontrunner in sales. If you're not fond of going to concerts but want to scream your love for something quietly, you may try making your custom-print shirt.
If you want to try making a printed t-shirt at home or want to dive into the burgeoning business of custom print shirts, this article is for you. To give you an idea, here are a few ways how you can put a photo on a t-shirt: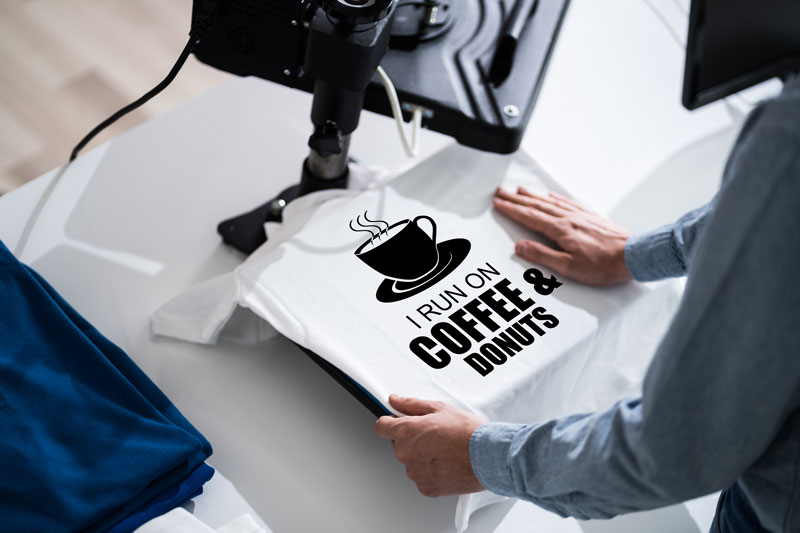 Via Transfer Paper
You can purchase transfer paper online and in specialty shops, basically any store that sells school supplies. It'd be best to remember that you can only use cotton shirts when utilizing this method. And before you purchase the transfer paper, a general rule is dark transfer paper for use with dark shirts while light transfer paper for light-colored shirts. You'll need a printer, an iron, a shirt, and the design you want to put on.
For DIY custom print shirts, you need to remember the following tips:
Wash and dry your shirt entirely before putting on the print
Lay the shirt on a flat surface
Use the highest setting of your iron
Make sure to set the iron on heat only and not steam
Remove the water on the iron to prevent smudging and damaging your print
Take time to iron and be patient
Peel the top layer starting on the corners and take it slow
Have someone hold down the shirt while you iron so it stays planted and won't move and ruin the design
Doing custom-print shirts using transfer paper is a great DIY activity you may try with your family and an excellent way to release all your creative energies since you have all the control over the design concept. The only limit is your imagination.
Direct To Garment (DTG) Printing
If you've decided to invest in custom-print shirts for your business, you may buy a DTG printer that prints on fabric, creating a quality printed t-shirt that'll last and won't deteriorate as quickly as a DIY custom-print shirt does.
Print On-Demand Model
Suppose you're not ready to invest in equipment but want to get the ball rolling on this brilliant business idea. In that case, you may try the print on demand service where you integrate your e-commerce shop and send the design to your partner, and they'll be the one to print the shirts and deliver the orders to your customers. It's a unique and intelligent business concept that lets you operate an empire without the need for space to hold inventory and the headache of managing personnel.
Sublimation Print
Another way to put a photo on a shirt is via the sublimation method. You'll need sublimation ink and printer, a polyester shirt, and iron for this one. The sublimation method only works for 100% polyester material. It also works best for white shirts, but the great thing with sublimation is the toner on the transfer paper; when heated, it turns into gas, then embeds itself on the shirt while it goes back into a solid state as it cools down.
When this happens, the ink becomes part of the shirt, making it virtually impossible to remove. Unlike heat transfers shirts that at times crack and peel, sublimation prints are permanently embedded, so they last as long as the shirt does.
Silk Screen Printing
Still, one of the widely used printing methods today, silk screen printing, is a complicated art form that produces excellent results. The procedure will require you to have your print on a transparent film, a fine mesh screen, photo emulsion chemical, textile paint, a 1000-watt light, a spreading tool, and a dark room. The technique used is exact, and not following accurate instructions may not let you achieve the desired result.
Conclusion
Your mind may be racing to produce creative ideas for business and getting it started is what usually derails you from even placing one foot forward into making it a reality. You just need a few clicks from your mouse and careful research to know that you can start your business without a huge capital and all the operating mechanism to keep it moving. All you need is a good partner as well as a contract, and you can begin growing your business empire.