Do you ever give any thought to the humble toilet paper roll? Sounds like a stupid question? A piece of cardboard, destined for the recycling bin and unremarkable household supply? But, maybe, it is not that banality? Just check out this blog, to see amazing work of those artists who have turned the inglorious brown toss-away into beautiful and inspired design goodness.
Toilet Paper Roll Pixel Art from Beru Betto [link]
Crafty artist Beru Betto has a tutorial on his blog which shows you how to turn your paper towel rolls into pixel art. Like most good ideas, I speculate that this one came to Beru while he was on the toilet. This brings a whole new meaning to the term papercraft.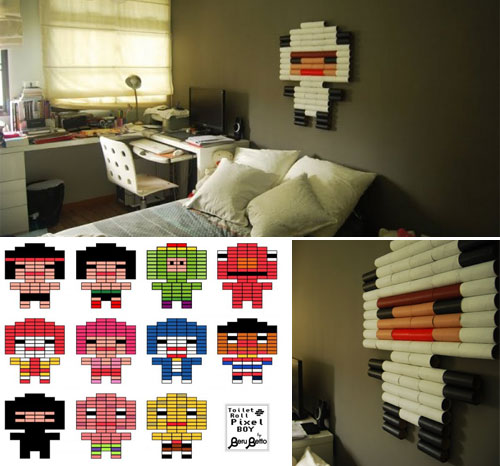 Toilet Paper Roll faces by Junior Jacquet [link]
Junior Fritz Jacquet is an artist that loves working with paper and has created a series of small masks by bending and folding empty toilet paper rolls. It is amazing to see so many expression on the tiny paper roll.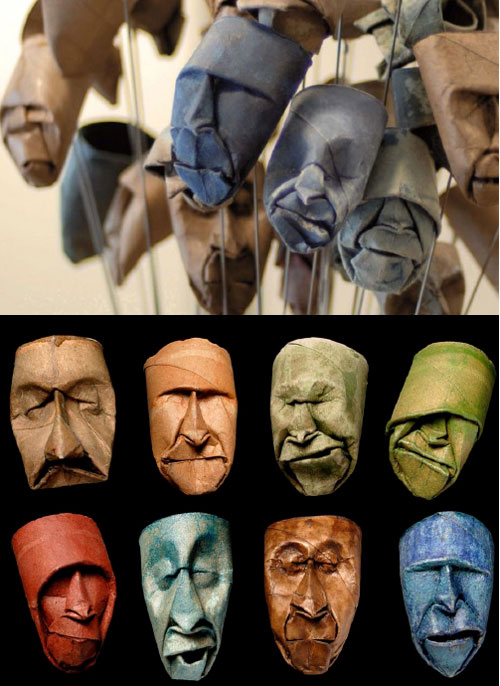 Toilet Paper Roll Lamp [link]
click the link to see the instruction of how to "Turn Toilet Paper Roll into a Lamp". The lamp looks fabulous, I'm just concerned about the possibility of fire.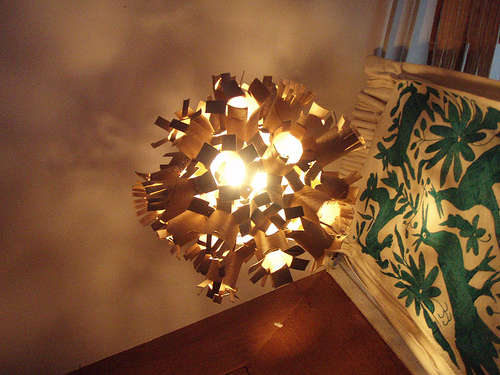 Toilet paper roll world series from Anastassia Elias [link]
Elias, primarily a painter and illustrator, carves tiny scenes out of the inside of each brown paper roll, leaving the outside intact. The subjects are engaged in everyday activities like relaxing at home, listening to a lecture or passing through a street market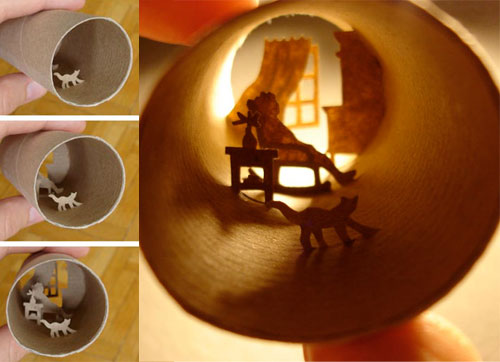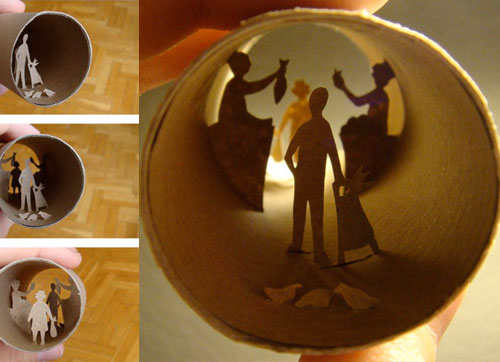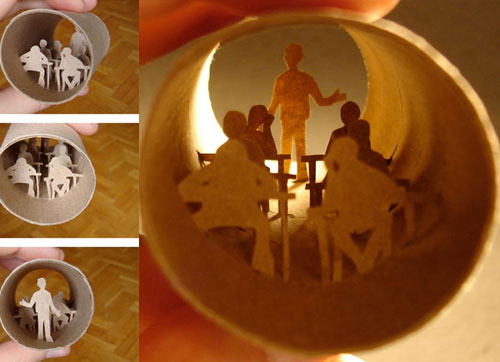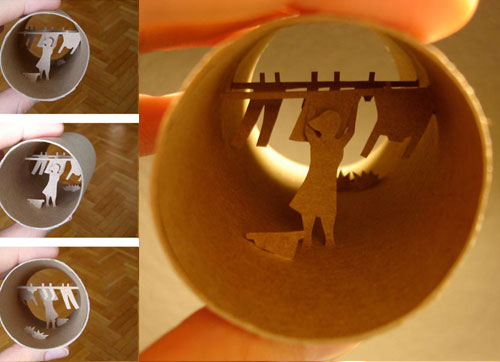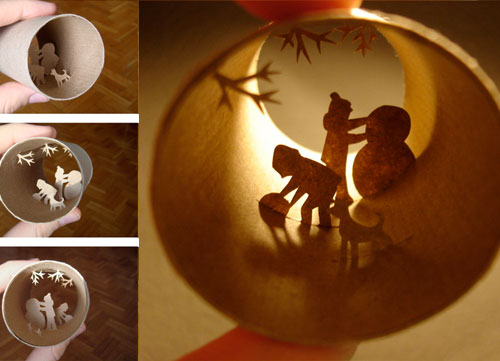 Toilet paper roll wall art [link]
Click link above to see the instruction of how to make "Toilet Paper Roll Dolls". Simple and elegant.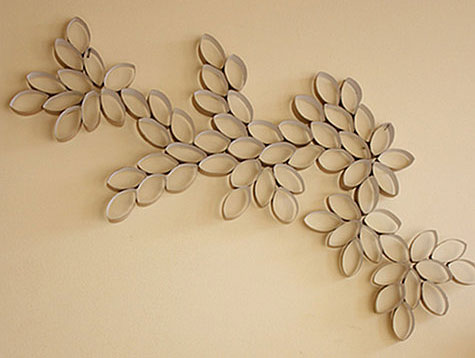 Toilet Paper Roll Dolls [link]
They are adorable!!! Wrap the roll and give it a face…Seems like worthy a try.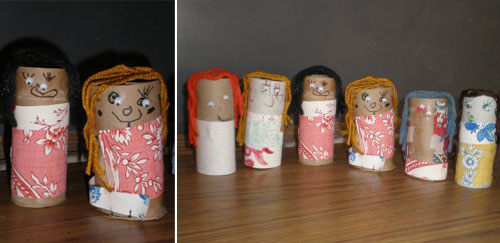 Toilet Paper Roll Paper sculpture from Yuken Teryua [link]
The Japanese artist crafts toilet paper rolls with a level of detail so that they adopt a new identity as delicately sculpted pieces — reminiscent of columnar wind chimes intertwined in the branches of a tree.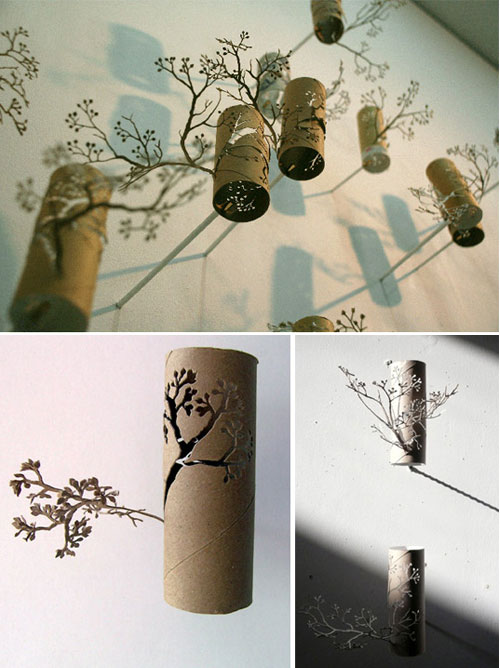 Hope you like this collection and also enjoy our paper coffee dream