Step into the world of 9010novantadieci's OOLITE outdoor lights, where nature meets modern design in perfect harmony. This remarkable series embraces organic, minimalist aesthetics, while celebrating the splendor of the natural world. Let's take a closer look at these mesmerizing lights that blend seamlessly into their surroundings.
OOLITE's Design: A Fungi-Like Wonder
The OOLITE collection takes inspiration from the fascinating world of fungi, boasting a distinctive form that effortlessly integrates into any landscape. These lights are a testament to the beauty of simplicity and can be customized with a vast array of colors and tactile finishes, ensuring a perfect match for any outdoor setting.
Functionality that Enchants
Beyond their captivating design, the 2022 OOLITE range serves a practical purpose – illuminating the wild or landscaped gardens with grace and style. Equipped with the latest-generation LED light source, these lights create a warm and inviting atmosphere for outdoor areas, pathways, planters, gardens, and patios.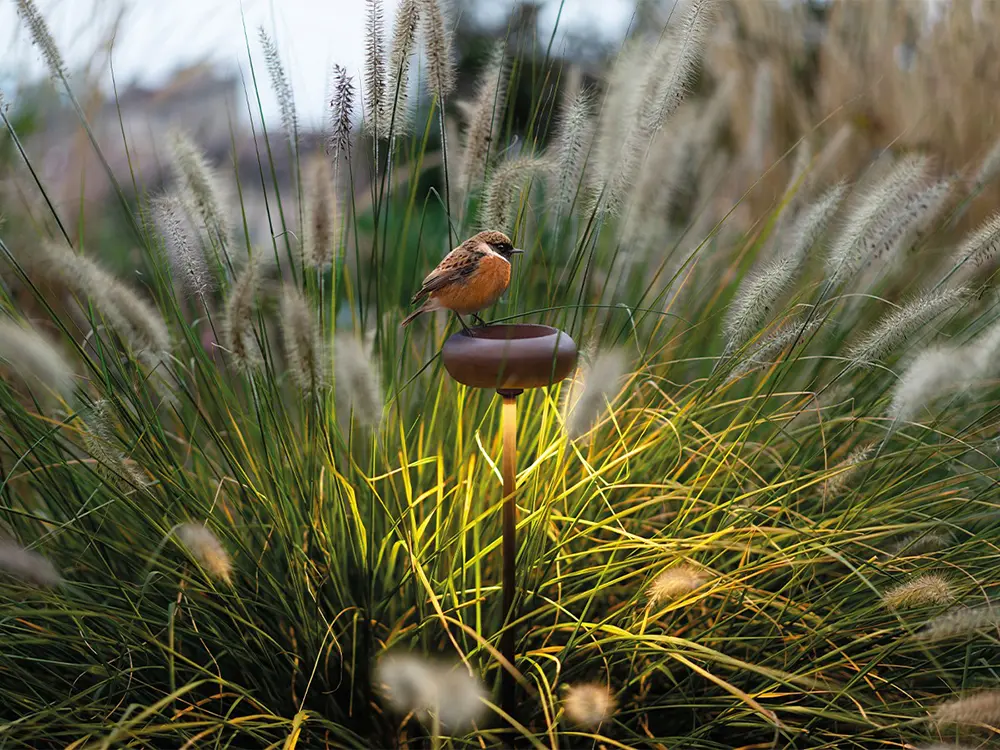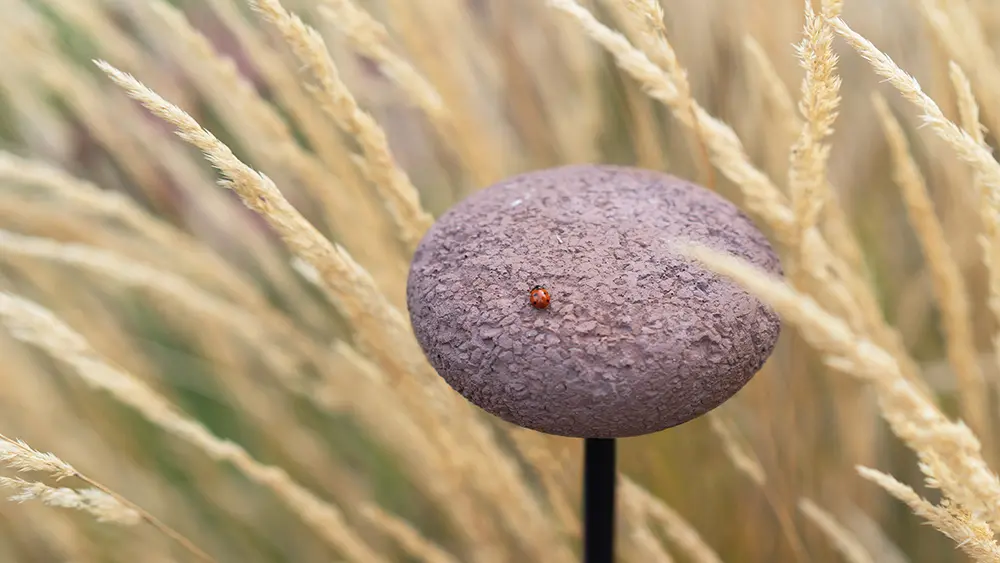 A Masterpiece of Camouflage
When switched off, the OOLITE lights artfully blend into their natural surroundings, seemingly disappearing into the landscape. This ingenious feature showcases the designers' respect for nature, allowing the lights to harmoniously coexist with the vegetation around them.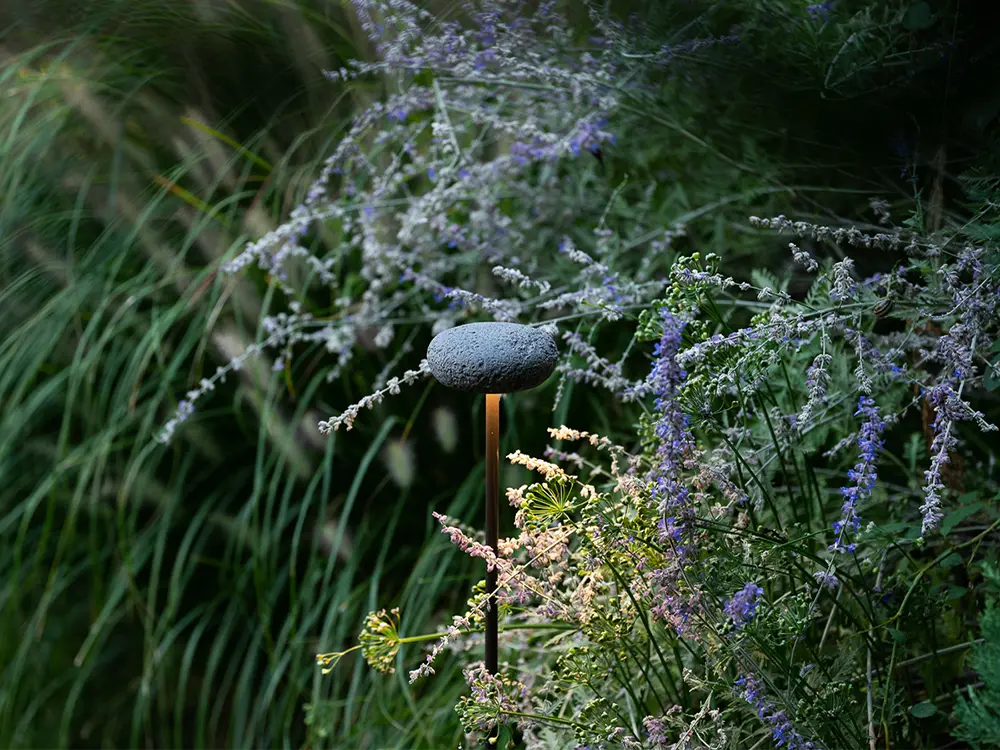 9010novantadieci expands the OOLITE family with three captivating additions, each with its own unique charm:
BIG: A grander version of the classic stainless steel stem and ceramic mushroom-like head, offering a bolder presence in larger outdoor spaces.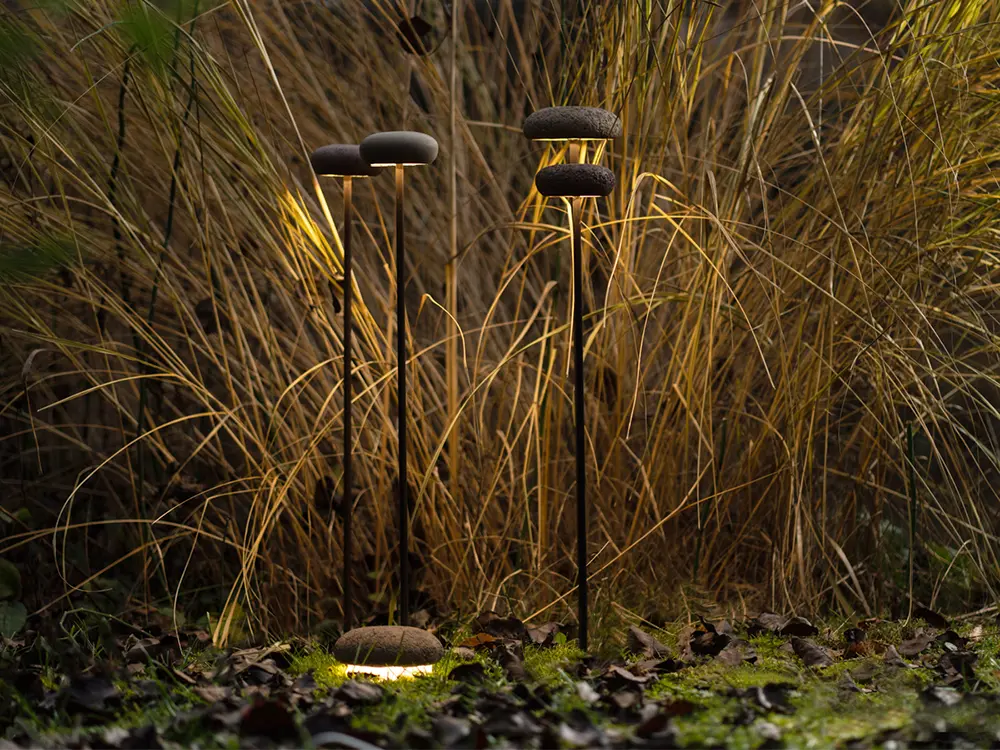 CUP: A true dual-purpose wonder that not only brings light but also nurtures nature. This ingenious design contains water or seeds, providing refreshment for birds and other creatures, fostering a deeper connection between light and the environment.
TERRA: A path maker designed to illuminate and define walkways and transit areas, guiding visitors with gentle, inviting light.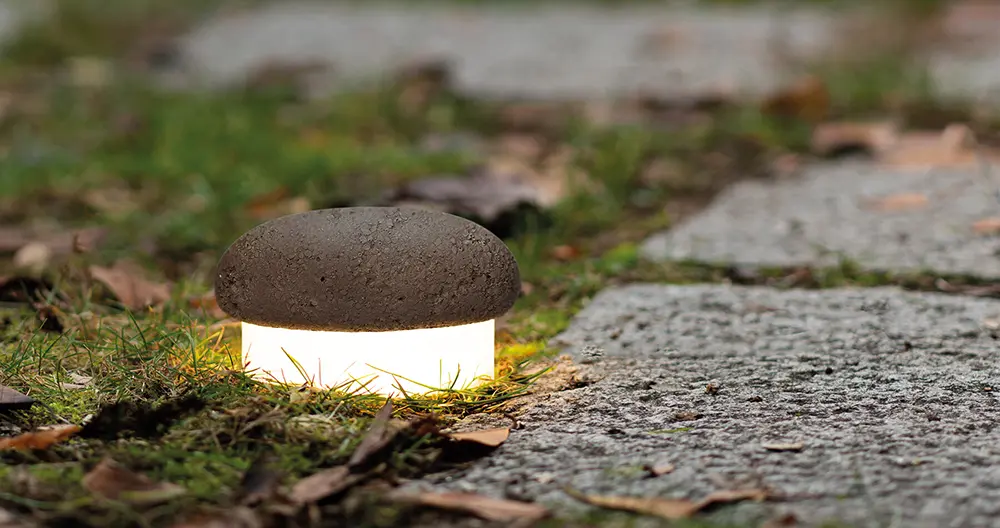 Available in six captivating colors, the OOLITE collection is a testament to the power of design and innovation. So, whether you're seeking to illuminate your garden, pathways, or patio, or simply wish to embrace nature's wonders in your outdoor space, OOLITE is the perfect choice. Discover the enchanting world of OOLITE and immerse yourself in the beauty of nature, elegantly illuminated.