The human skeleton is a powerful visual symbol. It's come to represent the "remains", what's left after life has ended, after the flesh and mind cease to function. In today's post, we will present you some unusual artwork made from real human bone! They are really awesome pieces, but the fact they are made from real human bones still freak me out…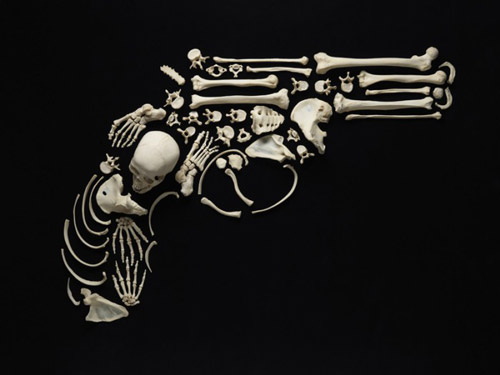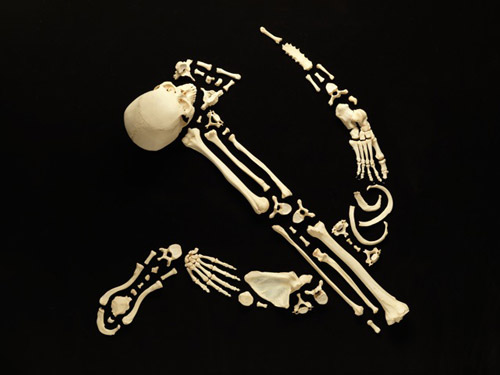 This photo set is prepared by Francois Robert, who spent hundreds of hours arranging the real bones of a single human skeleton into a series of striking iconic shapes, each five or six feet wide. He titled the beautiful yet eerily haunting series, 'Stop the Violence'.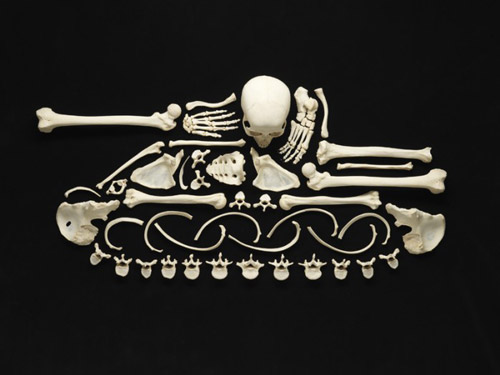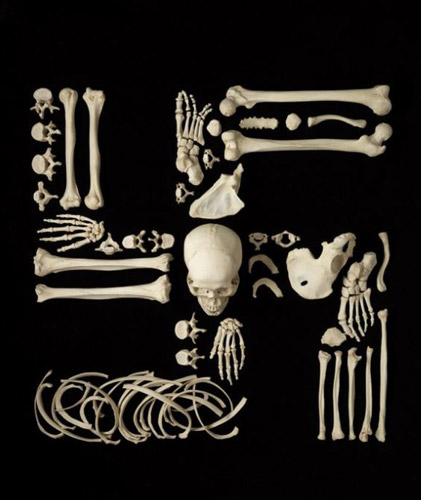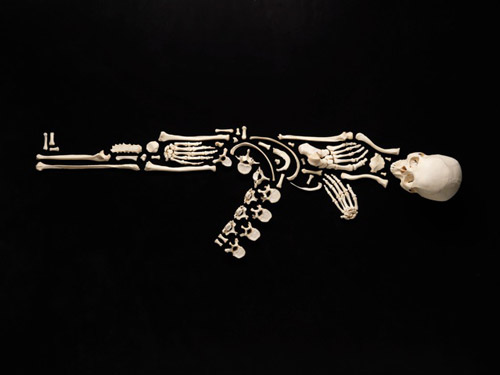 In Francois Robert's photographs, he use the human skeleton as the formal visual element, the subject of the image. In this manner, the skeleton is both the protagonist and antagonist (the Buddhist notion about,"the duality of man" seems apt).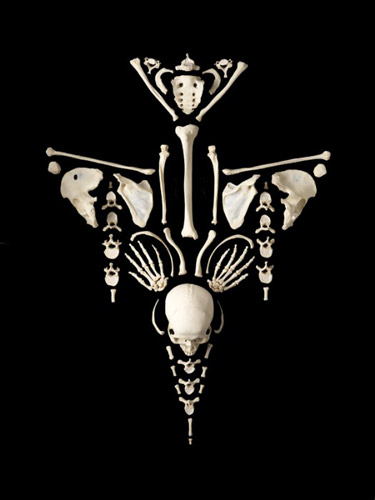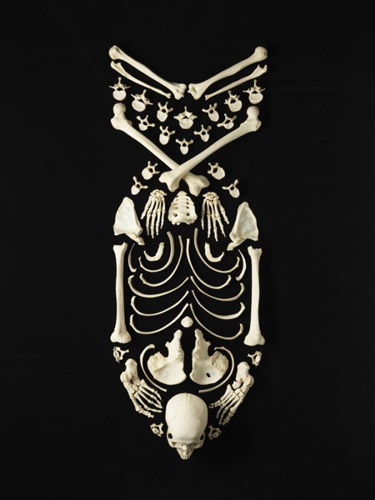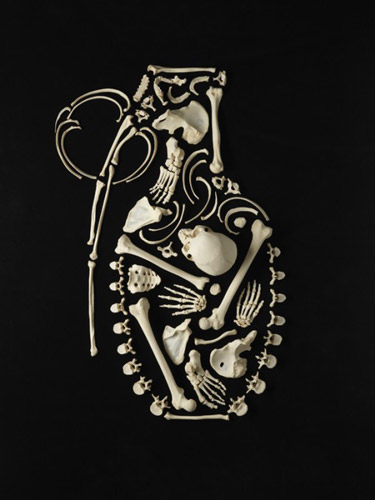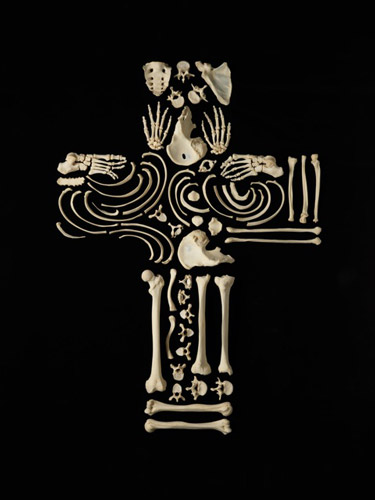 For each photograph he disassembled the modular system of the skeleton and reconfigure the elements to form a new image. These images are man made. Images of aggression, images that cause suffering, devastation and conflict. Francois intends the images to plant the notion of restraint and charity in an effort to promote peace and tolerance.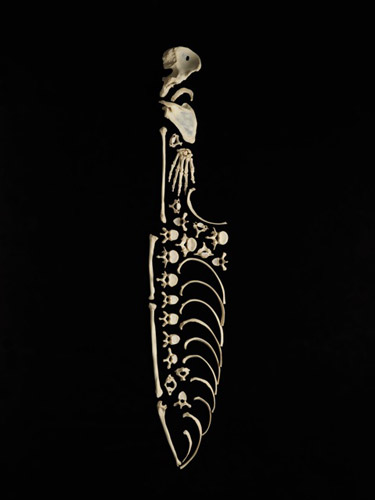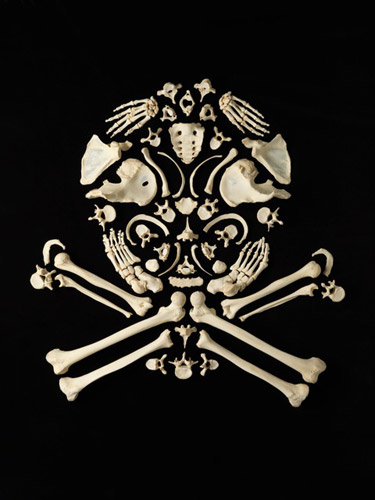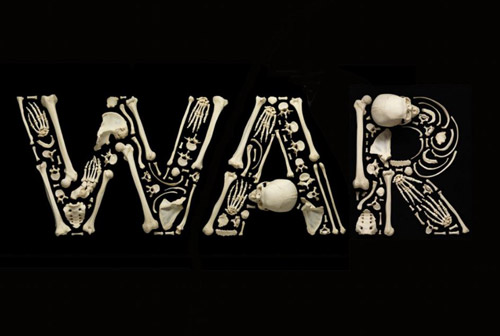 To see more of Francois Robert's work, click here to check his website.