We have featured lots of paper art on this blog. For me, paper cutting needs not only skills and talents but also tons of patience. Like these Incredible Paper Map Cuts created by Artist Karen O'Leary, I just can't imagine how much effort needed to make a map.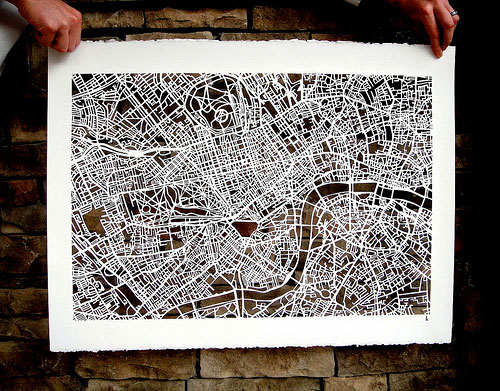 London mapcut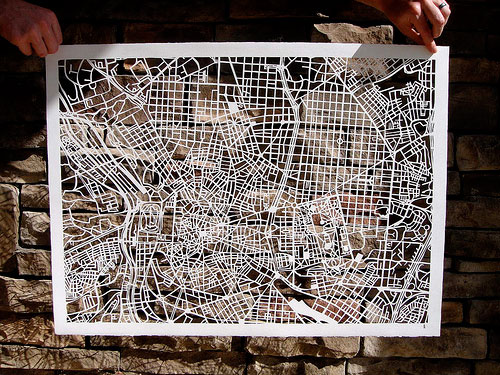 Madrid mapcut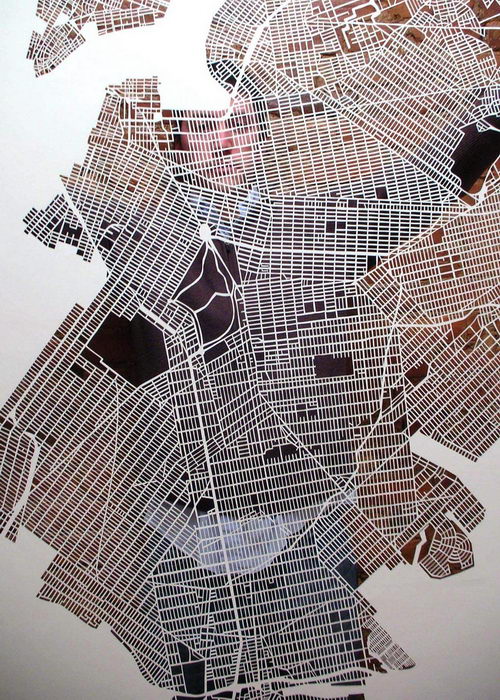 Brooklyn and Manhattan
Careful elimination of unnecessary parts results in a beautiful artwork with the sharp contrast between the solid and void. In a word, this is amazing.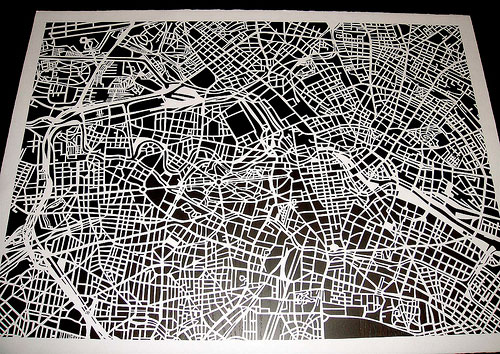 Berlin mapcut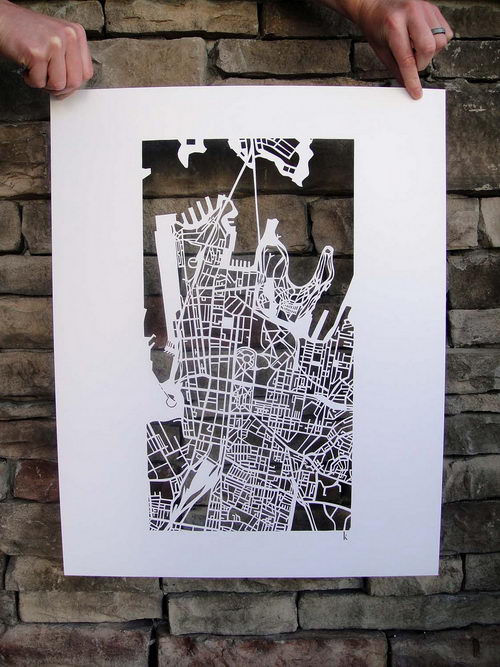 Sydney mapcut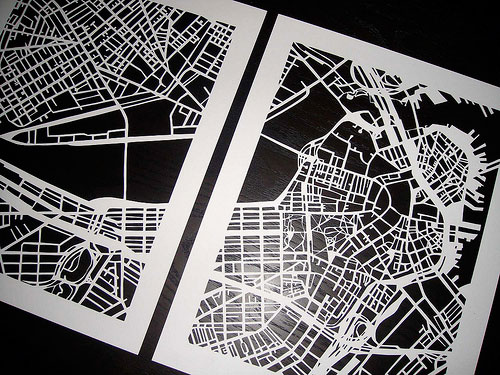 Boston diptych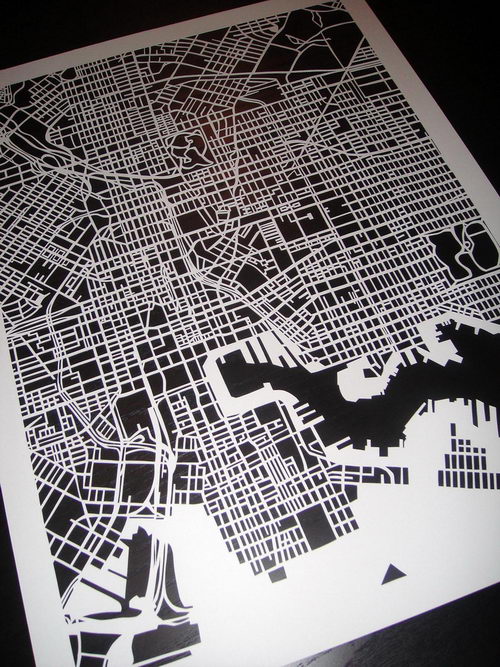 Baltimore mapcut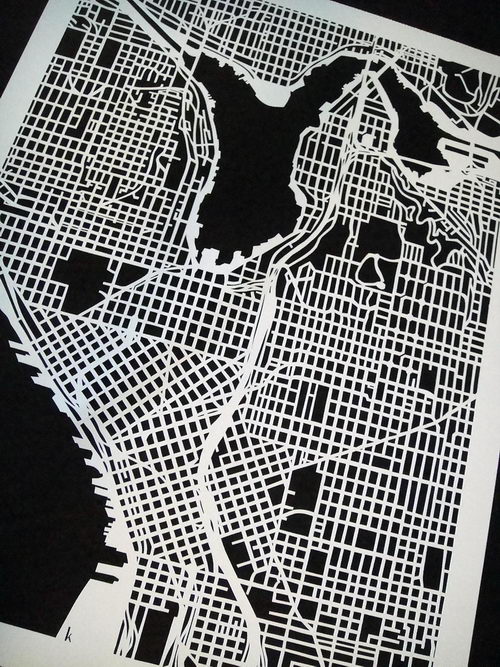 Seattle mapcut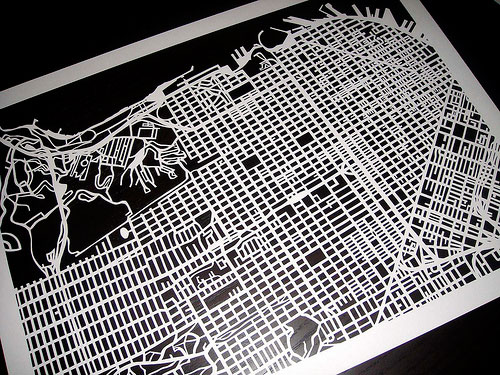 San Francisco, California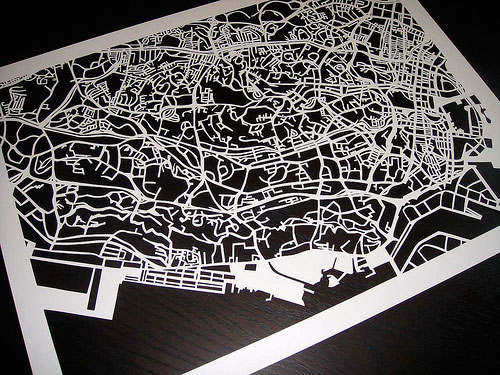 Singapore mapcut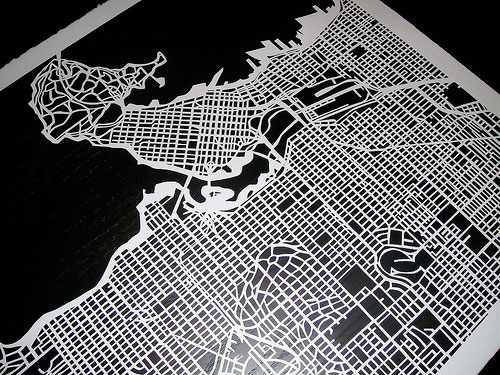 Vancouver mapcut
You can see more of her work on
etsy
. [
via
]