Succulent plants are my favorite plants and probably they the only type of plants won't be killed by me so easily. Due to their striking and unusual appearance, as well as their ability to thrive with relatively minimal care, they literally can go many places. And long time ago, I even wrote an article about Live Succulent Jewels – people actually wear them!
So what's new in this article? Some more succulent planter? No, we are not talking any more about the planter instead of some holiday decorations that made of succulents, such as succulent Christmas tree and Holiday wreath!
If you are living in small space which can't put a real tree, neither is interested in having a plastic small tree. You really should check the cool Succulent Tree made by Tiny Christmas Trees Made From Succulent Plants Amanda Ryan of Terracotta Corner in Ormond Beach, Florida who creates absolutely beautiful miniature Christmas trees out of a variety of the succulent plants she sells through her Etsy shop. Ryan produces two types: the Aurora Succulent Tree and the Alpine Succulent Tree. The Aurora version contains nearly 25 echeverias. And Alpine design has a distinctly evergreen feel with approximately 50 Haworthias and a dozen other varieties that include Echeverias, Graptoverias, sedums, and more.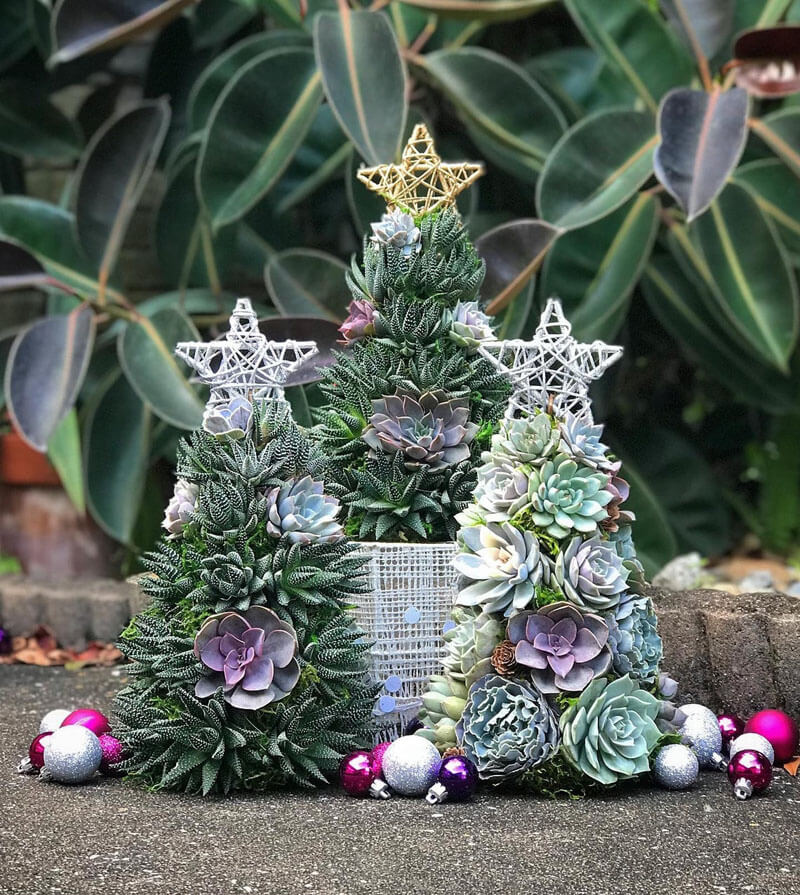 13" Aurora Succulent Tree [buy on etsy]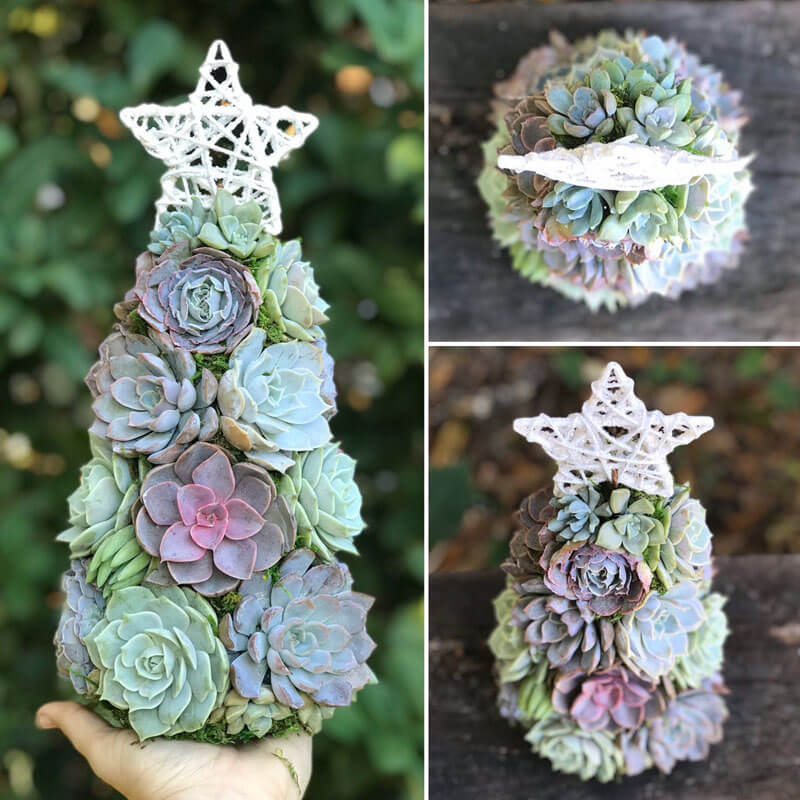 13" Alpine Succulent Tree [buy on etsy]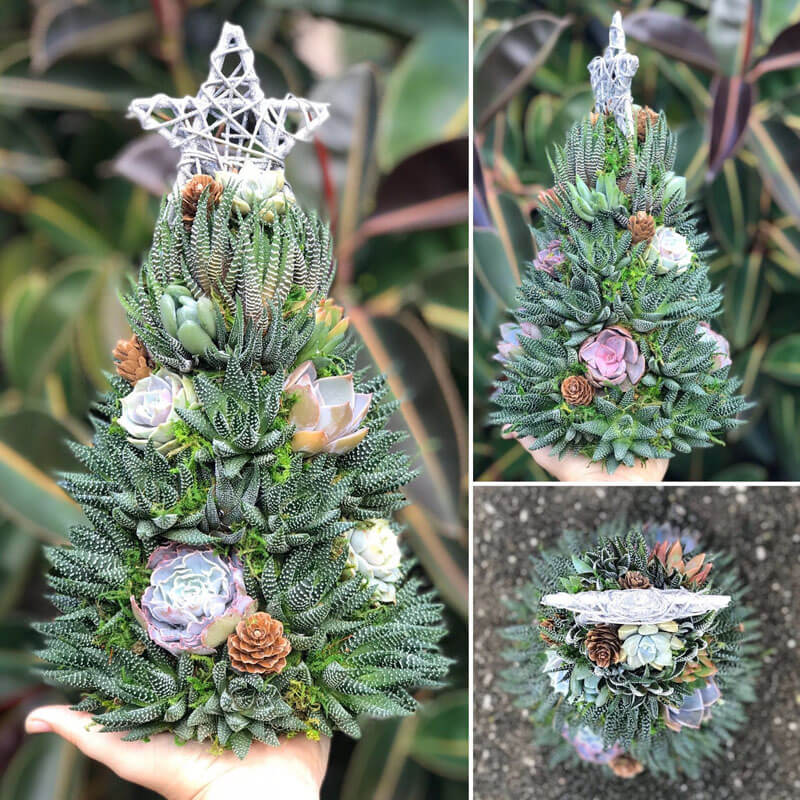 Besides these two lovely trees, Ryan also has many lovely wreath options. Before are some of our favorites. If you like them, just head over the Ryan's shop and check more. However, due to the popularity, if you want to have one before the holiday, you really need to place order soon.
5″ Living Succulent Heart Wreath [buy on etsy]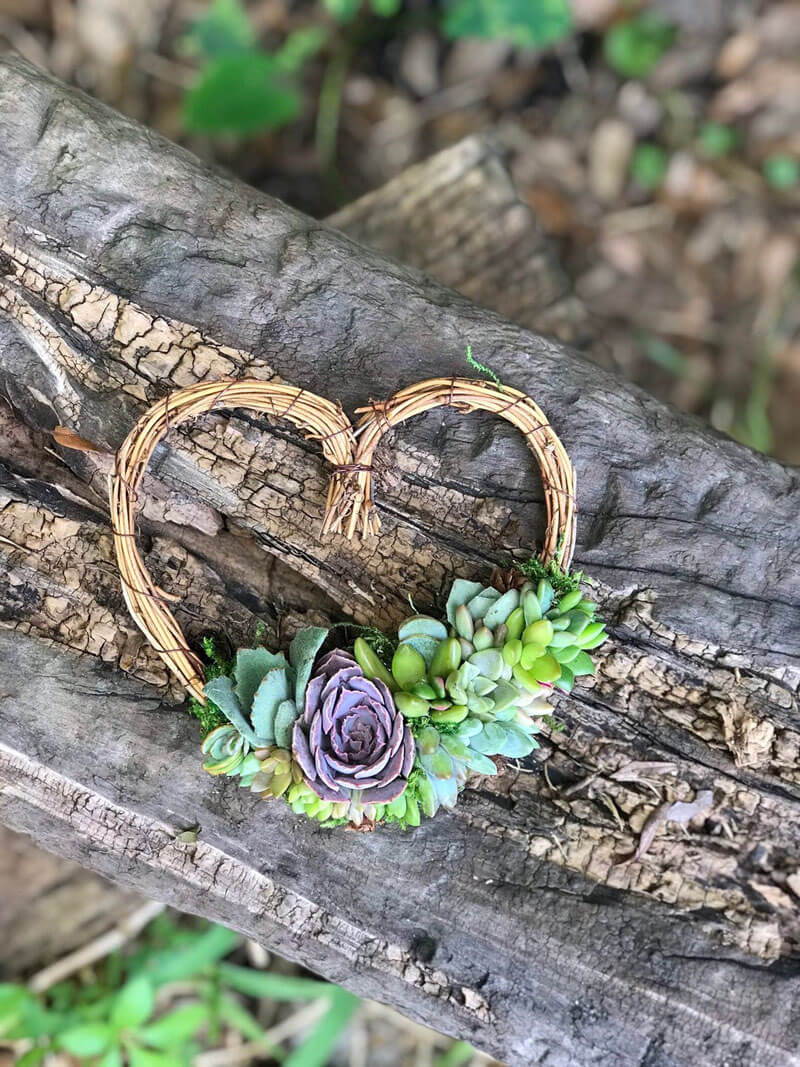 6″ Living Succulent Wreath [buy on etsy]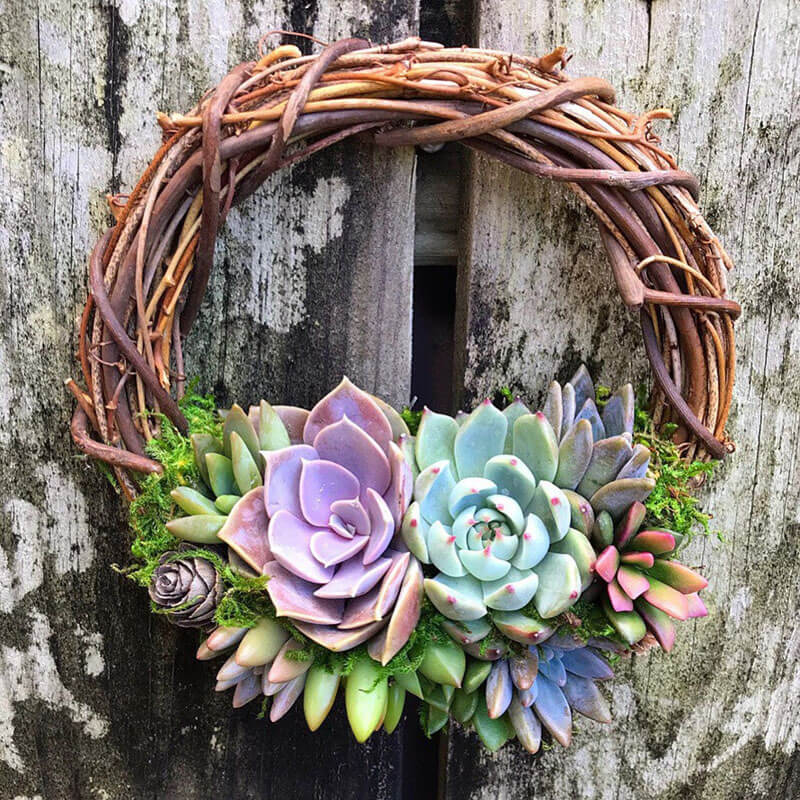 14″ Living Succulent Wreath [buy on etsy]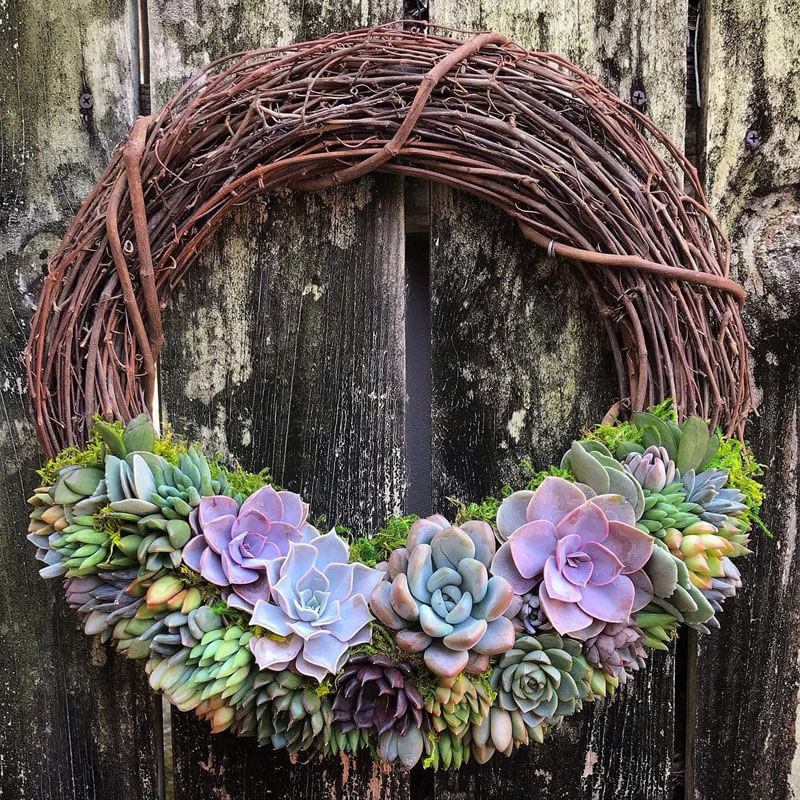 18" Living Succulent Driftwood Wreath [buy on etsy]