Remodeling your kitchen is one of the most effective ways to add value to your home, with an ROI of 77.6 percent, according to the 2020 Cost vs. Value Report by Remodeling Magazine.
Being the most lived-in space in your home, it's important to keep your kitchen up to date not only for your own satisfaction but also to appeal to potential buyers should you ever decide to sell. Unfortunately, a kitchen remodel also happens to be one of the most expensive home improvement projects, costing as high as $72,993. If you don't have that kind of money lying around but you still want a new kitchen, these are some of the things you can do to get the most out of a tight kitchen remodeling budget.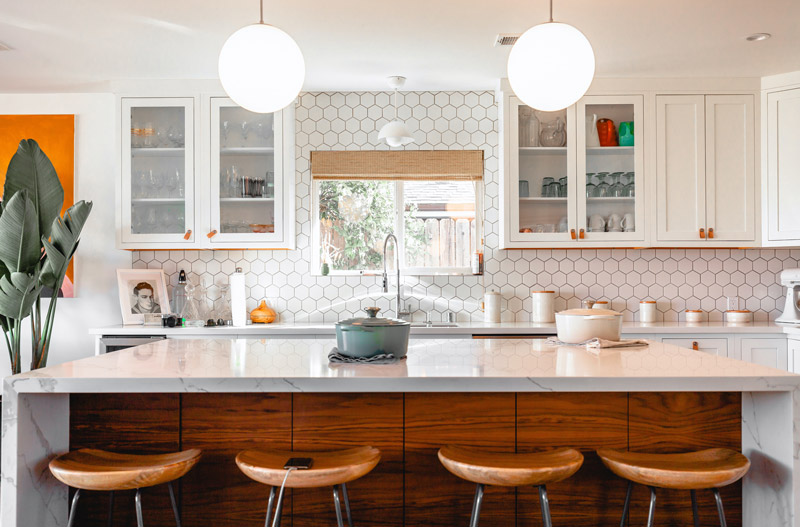 Photo by Creatv Eight on Unsplash
Reface your existing cabinets
One of the easiest ways to give your kitchen a dramatic yet inexpensive makeover is by refacing your existing cabinets. Refacing simply means updating your current cabinets with new doors, hinges, drawers, knobs, pulls, and a new paint job. This can make your old cabinets look new without spending thousands of dollars. If you must replace your old cabinets you can save money by going with ready-to-assemble cabinets as opposed to custom cabinets. The materials you choose also matter; stay away from costly exotic woods and instead go with cheaper alternatives like laminate or thermafoil. Going with open shelving instead of upper cabinets can also help you save money while also giving you a place to display your fine china.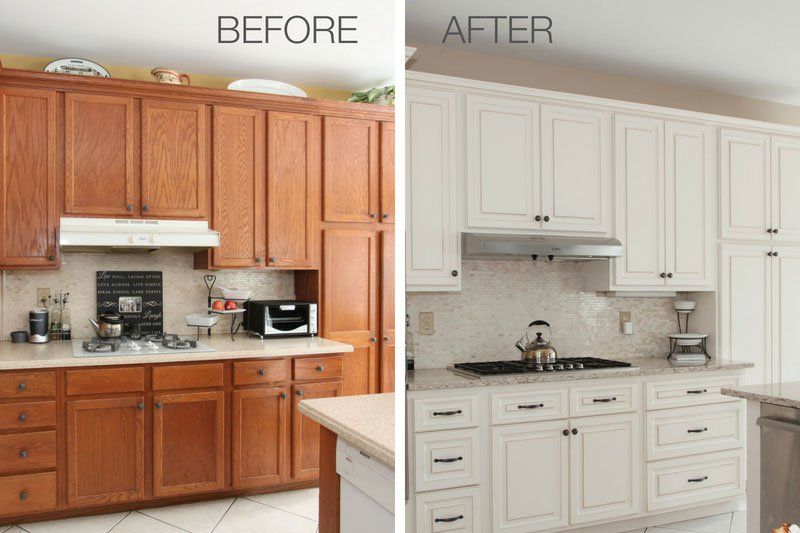 Image source: pinterest
Do it yourself
If you have the tools, time, and know-how, you can save a lot of money by doing parts or even the entire kitchen remodel yourself, especially if it's small scale. For example, you can choose the materials you want and pick them up at the store instead of hiring an interior designer and paying a delivery service. You can also remove your old appliances, countertops, and cabinets instead of leaving it to your contractor. Painting is another job that you can handle on your own or with the help of your family. However, if you don't have the required tools or skills for the job, it might be more financially sound to leave the job to a professional remodeler. They can not only ensure that your project is structurally sound but can also work within your set budget and schedule, says building experts at Austin Remodelers.
Maintain the original layout
If you are happy with your current kitchen layout, try to maintain as much of it as possible for huge cost savings. A lot of homeowners don't think about this, but changing the kitchen layout can be very costly as it involves cutting into walls and changing the plumbing or wires. For example, moving your sink to a different wall may force you to move your drain line which can require a few days of labor. Similarly, moving appliances can force you to redo the entire kitchen wiring.
A kitchen remodel is like a breath of fresh air that can make your home feel brand new. But it doesn't have to cost an arm and a leg. With a bit of planning, creativity, and elbow grease, you can get the kitchen of your dreams without spending your entire savings.