People have different preferences and tastes when it comes to buying furniture for their homes or office. While in these days, when comes to furniture requirement, functional is as important as aesthetically pleasing. And this is actually what João Teixeira good at.
João Teixeira is an award-winning product and industrial designer based in Guimarães, Portugal. With balance, emphasis, and rhythm at the back of his mind, Portuguese designer Joao Teixeira brings a Scandinavian and minimal touch to his concept furniture design, which combines functionality with aesthetics.
He has designed many sleek yet functional concept furniture and look for manufacture to turn them into reality. Below are several of our favorites and there are more on Teixeira's profile page. Desk, sofa, chair, side table, coffee table and more, scroll down to see how Teixeira twisted the designs and create something simple but amazing.
Silky
You know the feeling of having to look for your phone or TV remote underneath the back of the couch, right? It happens to me all the time to be honest, and this was exactly the starting point to design "Silky" sofa.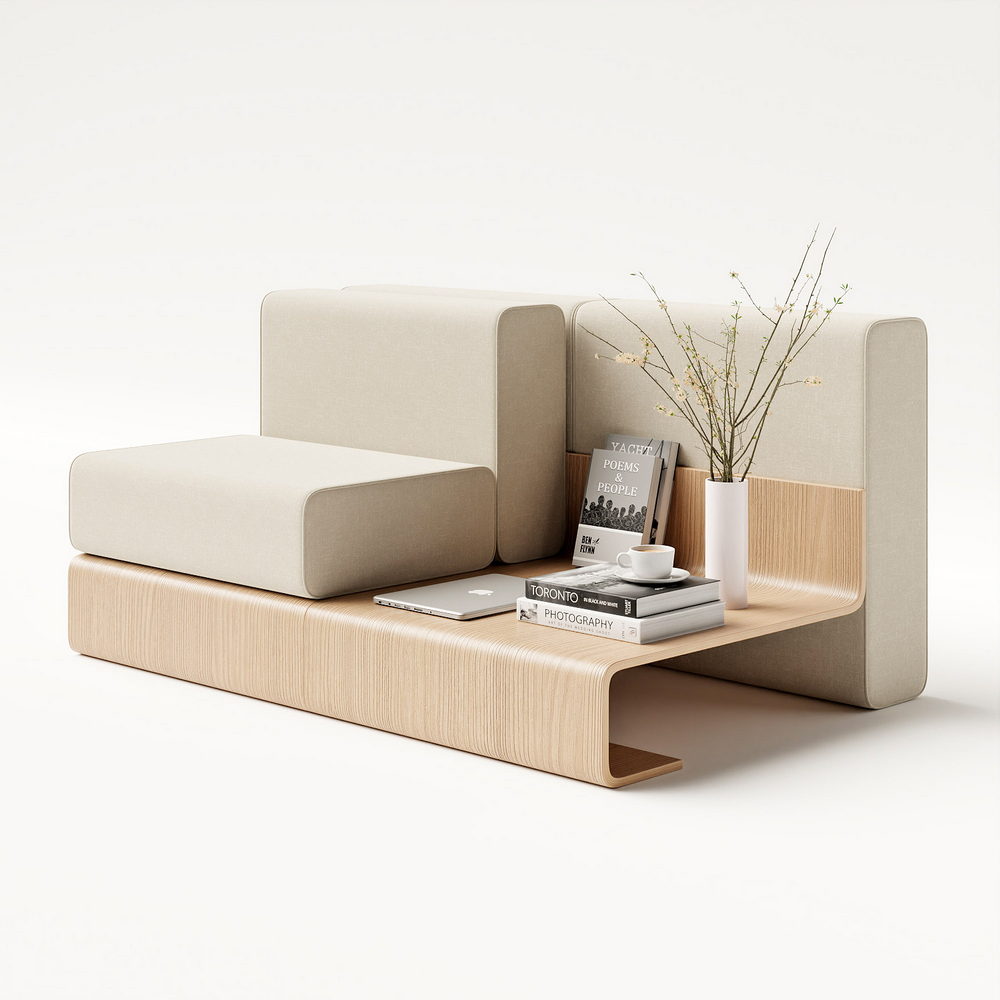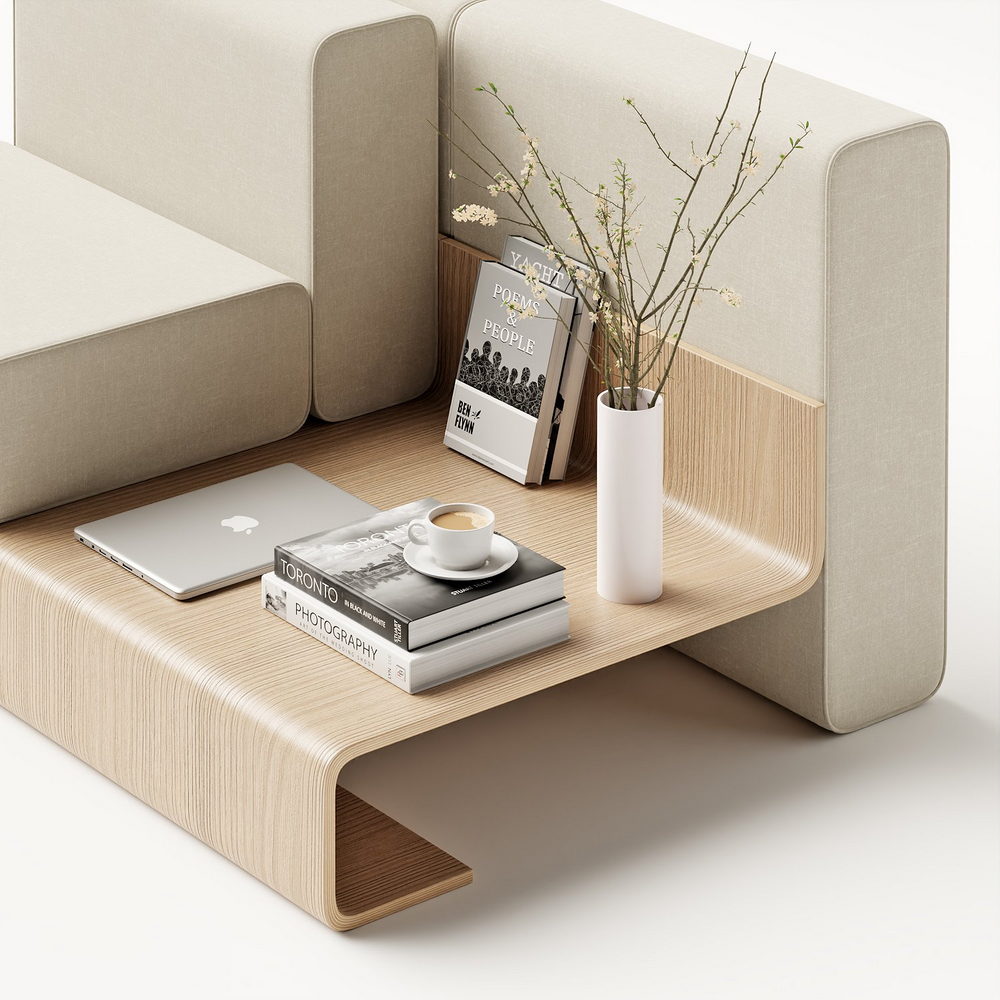 Stretch
The "Stretch" desk lets you decide between having more space to storage or more surface to work, all through a unique and playful adaptable leather book stand. Almost reminiscent to how paper rolls work, the idea behind the "Stretch" desk concept was to have a playful and functional leather book stand that users could adjust through swiveling pivot point placed in both sides for convenience.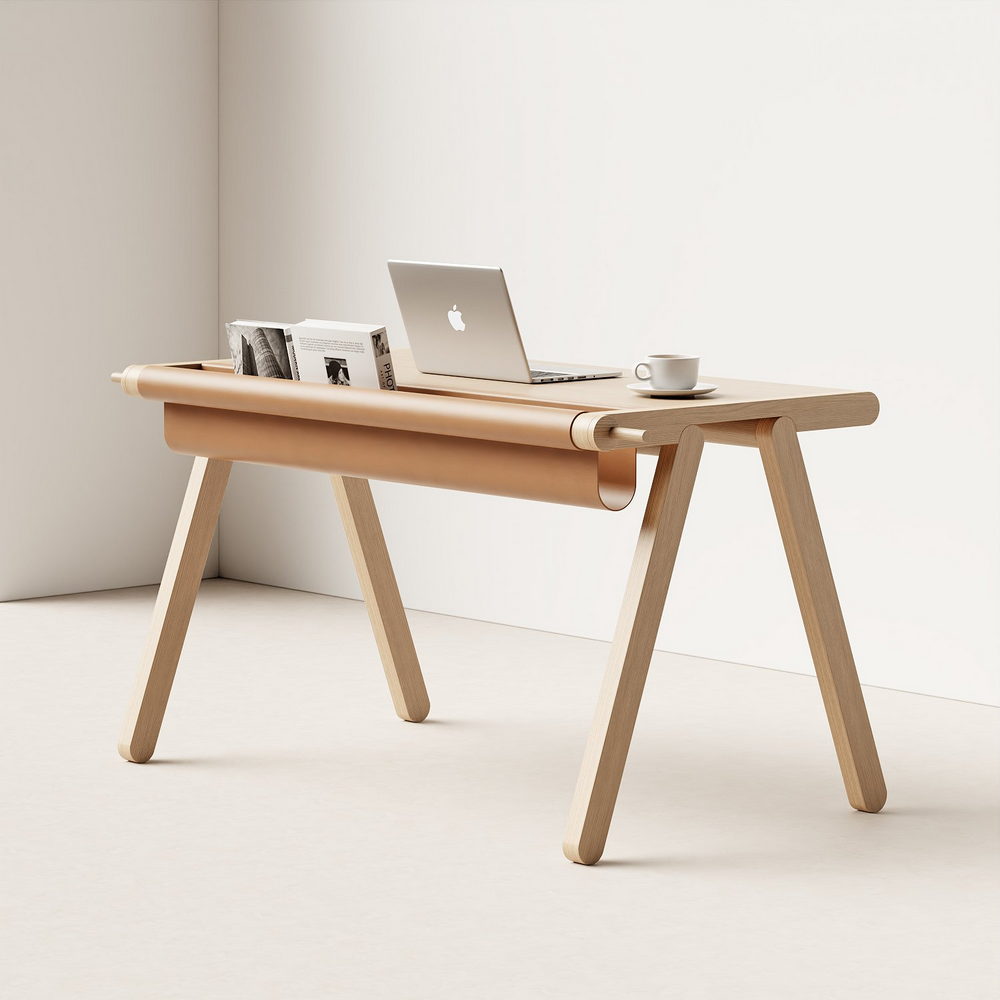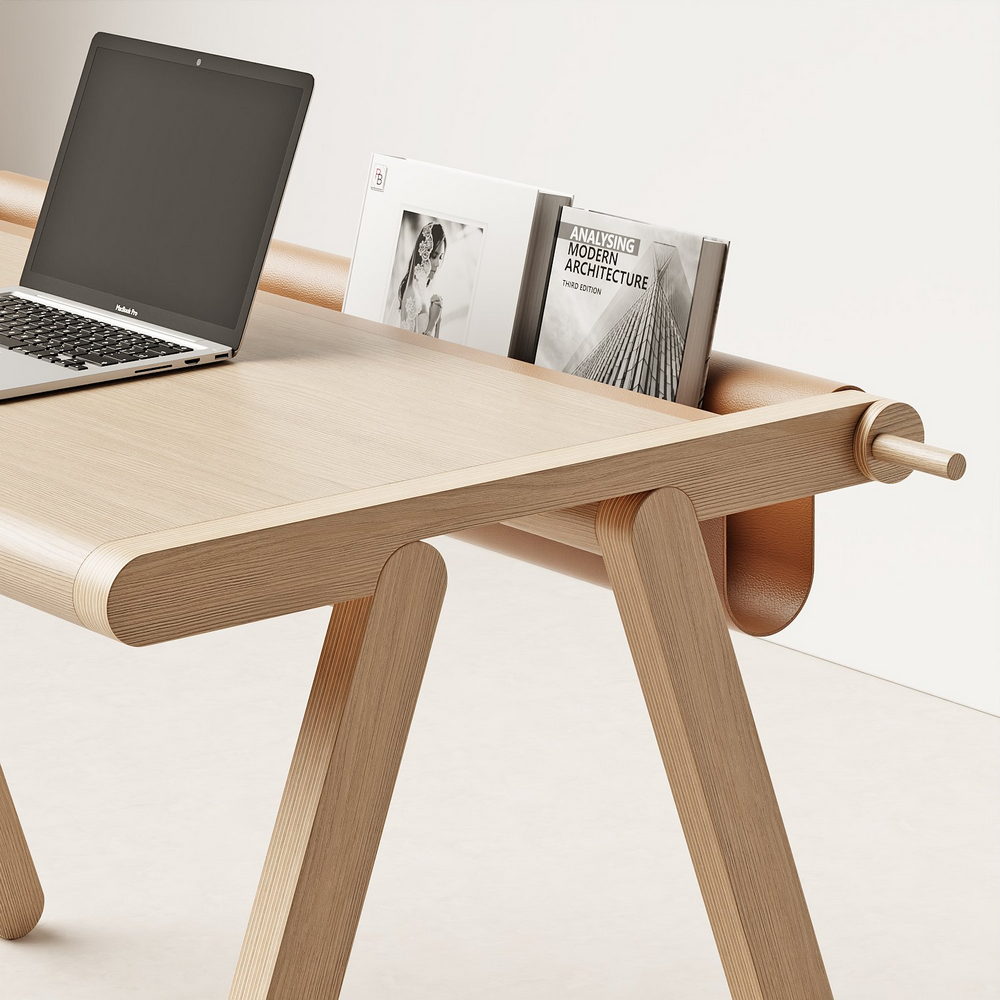 Mate
"Mate" is a minimal yet sophisticated bedside table. Its key feature lies on a removable and slidable table top, which allows for clutter free and easy cable management, but also lets the user to detach this component and use it as a laptop stand.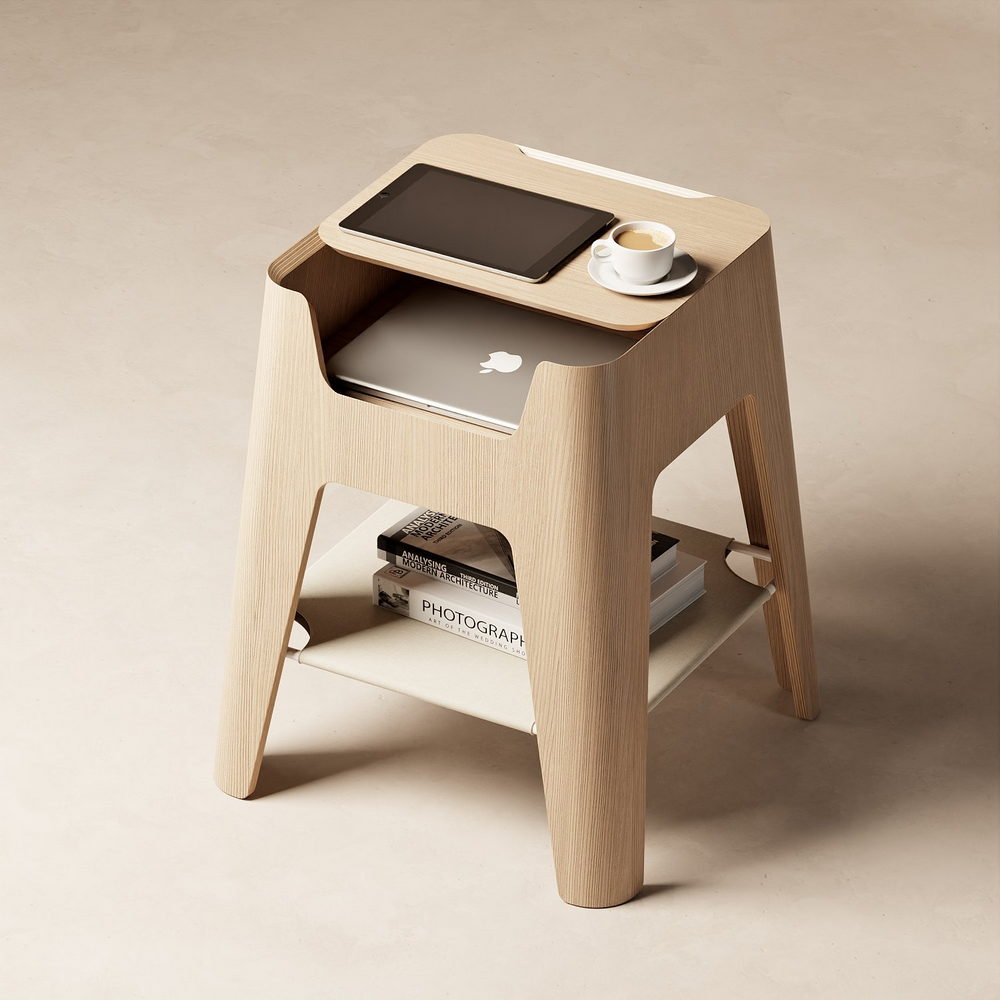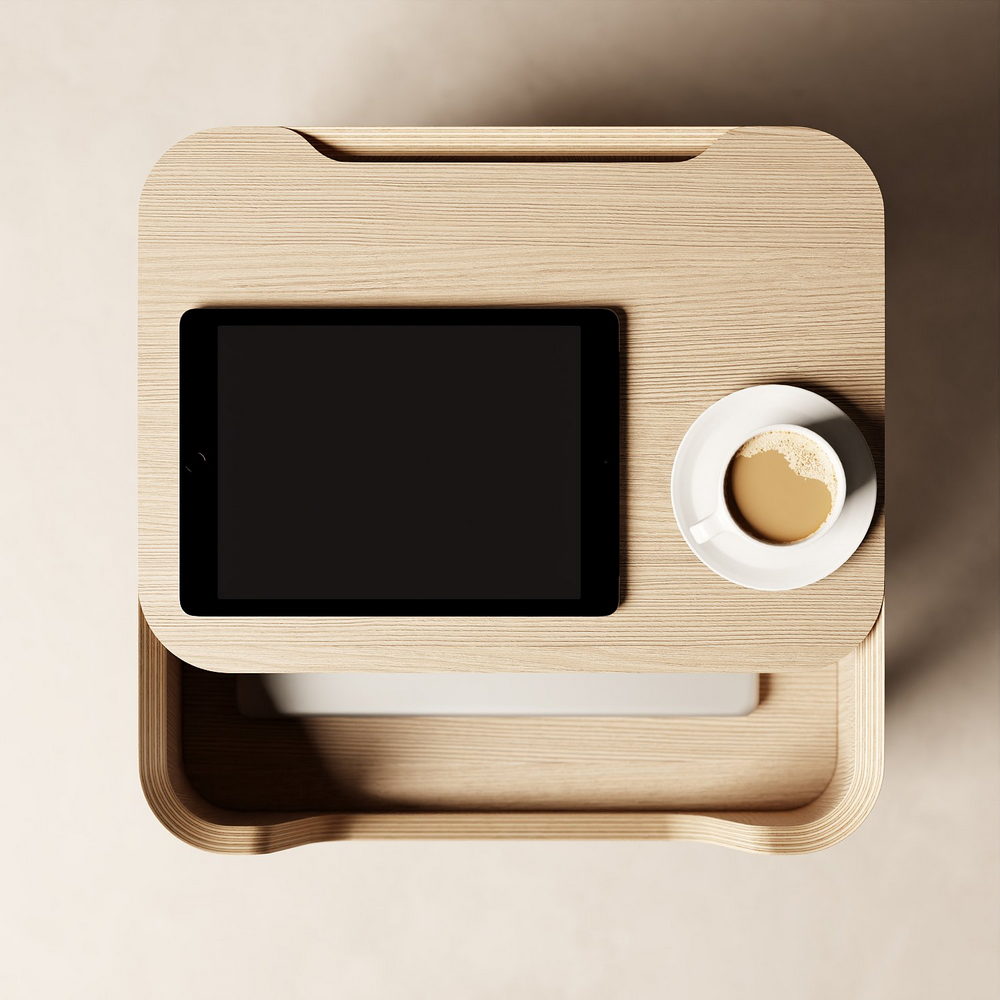 Embrace
The "Embrace" sideboard is all about unique joints, soft curves and overlapping layers. From there the goal was to have a minimal approach on design language balanced with functionality through clever solutions for storage and cable management. You'll find two side drawers with vertical opening, a conventional drawer in the middle and an open shelf at the bottom. The upper cabinet creates an offset in comparison to the curved panel and this adds the possibility to pass cables through this gap easily.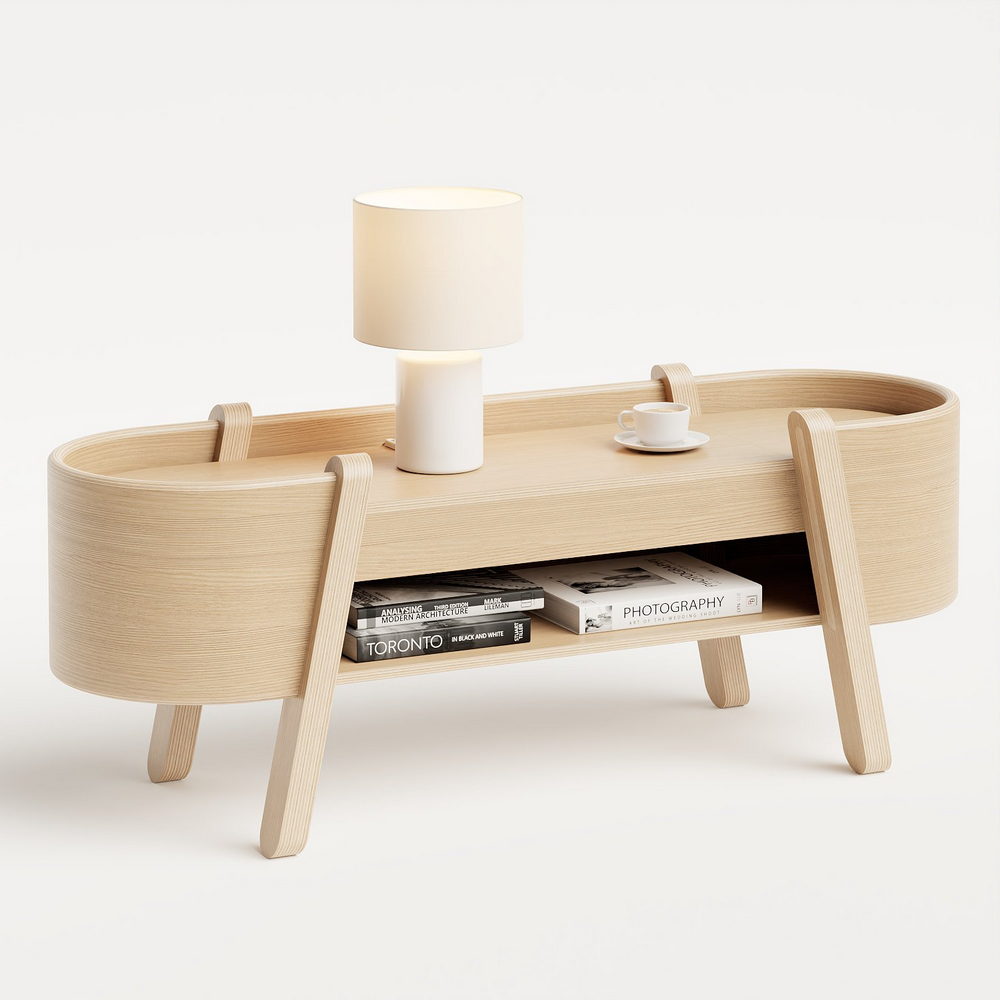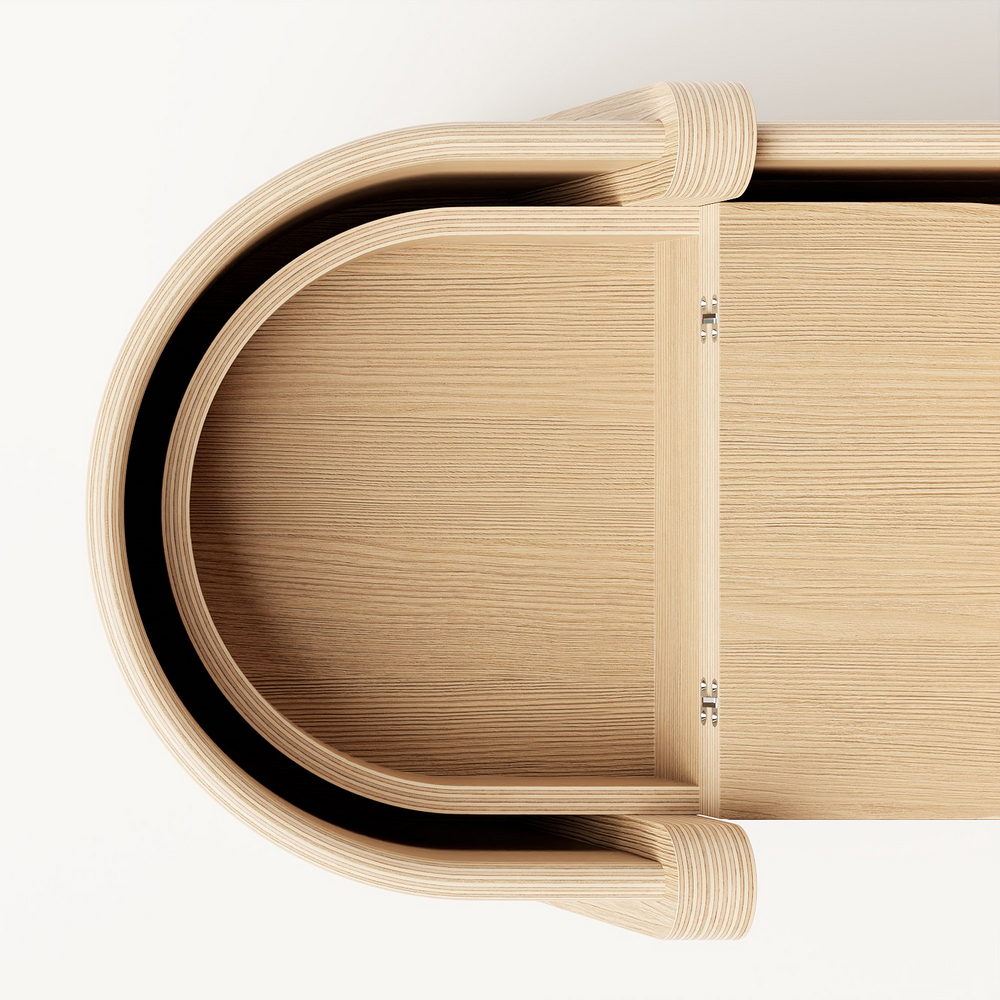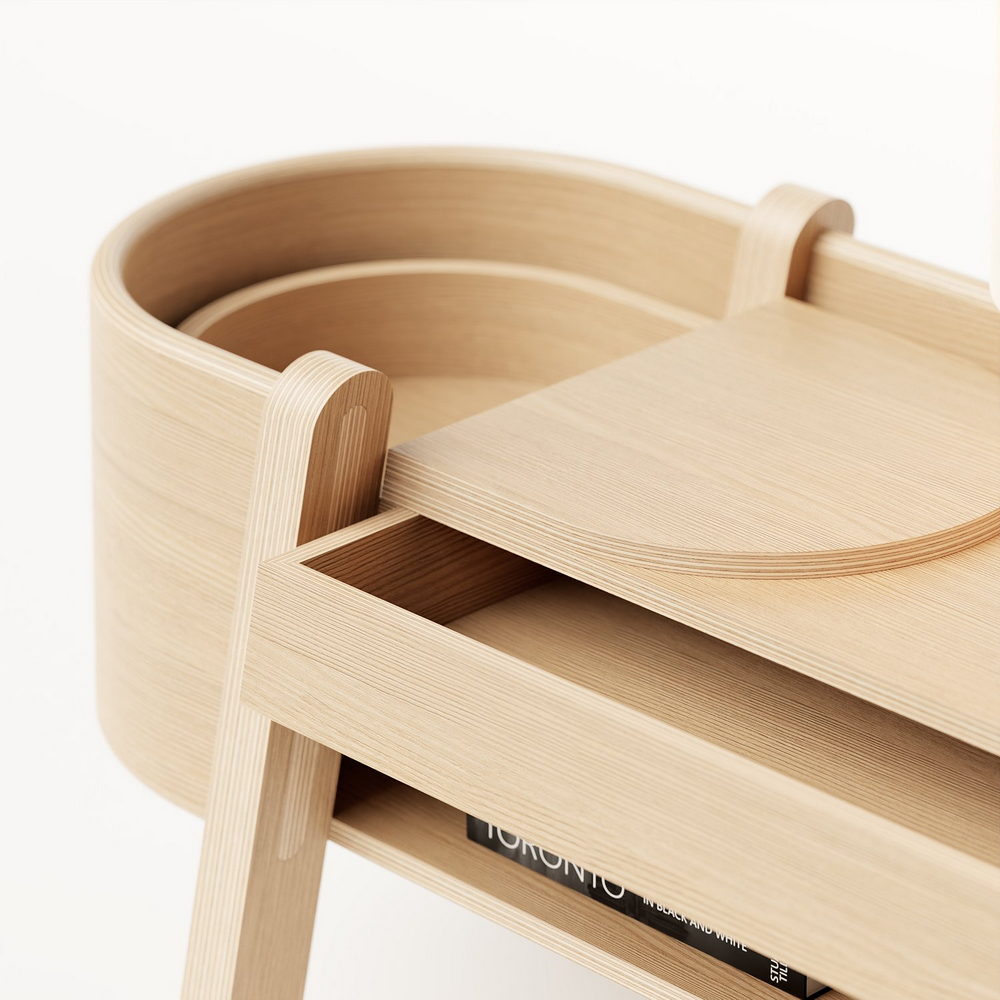 Cloth
The "Cloth" coffee table intends to create a balance between boldness and elegance depending on the angle. It's almost poetic presence follows the new "Japandi" design trend by mixing Japanese simplicity with Scandinavian functionality. It's most unique feature lies on the metal book-stand placed at the center which assumes a curved bottom to establish an aesthetical relation with the wavy curved legs of the product.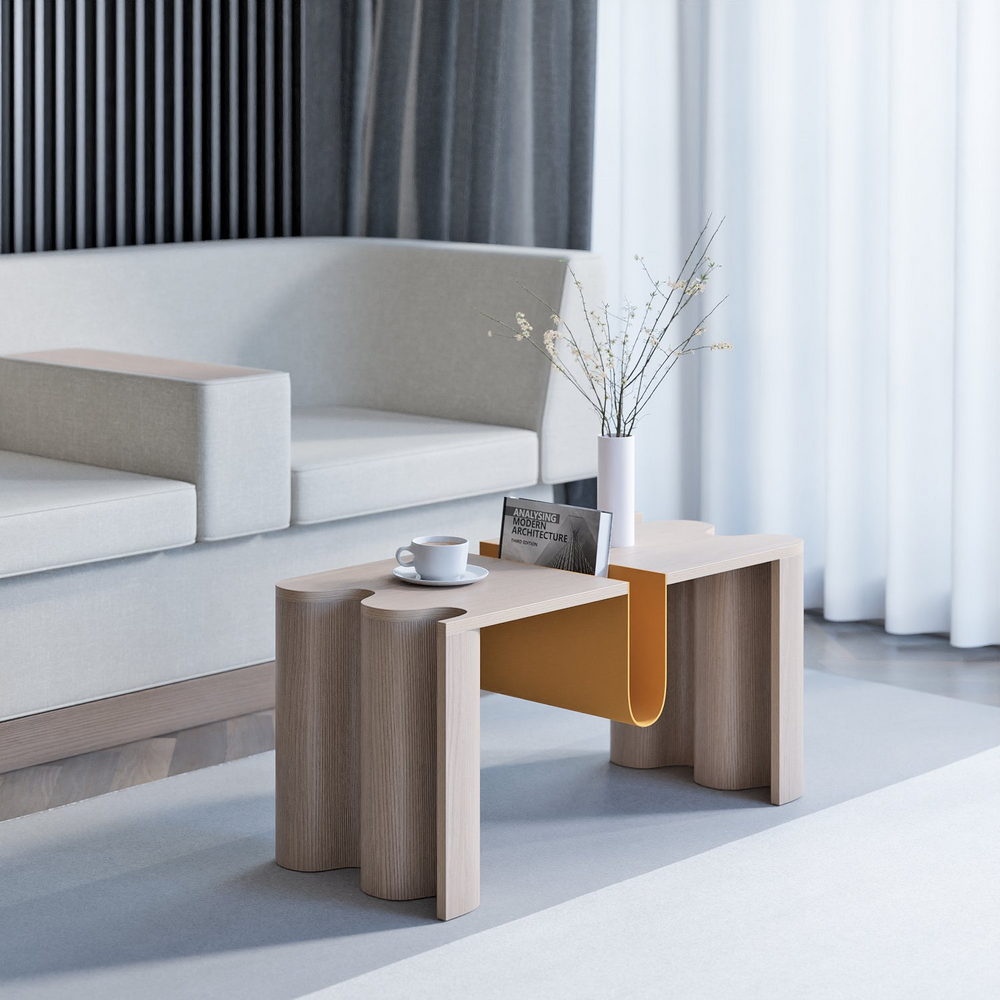 Acrobat
Adopting a tripod solution was key to keep things stylish, dynamic and also sleek. The bended metal tube adds a sense of continuity by welding only on one side, allowing for this gap to be used as a spot to hang scarfs or other. The metal tube tops can also be used to hang clothes or hats without the need of an hanger. To add value to such exquisite piece of furniture we opted to increase its functionality by adding openings into the wooden bars allowing the user to easily keep daily accessories such as wallets, glasses or keys without discarding the possibility to hang your cloths using the smooth edges.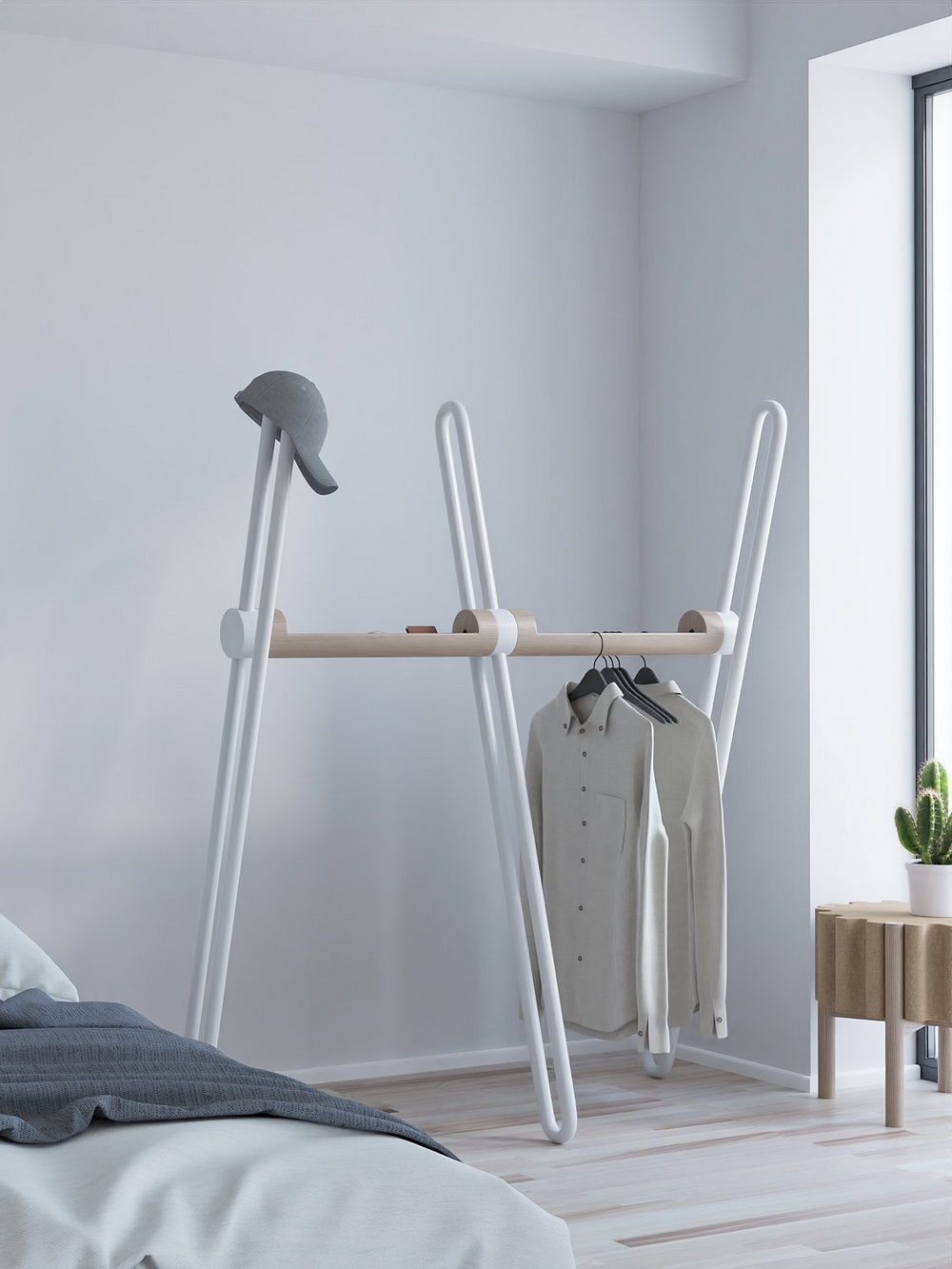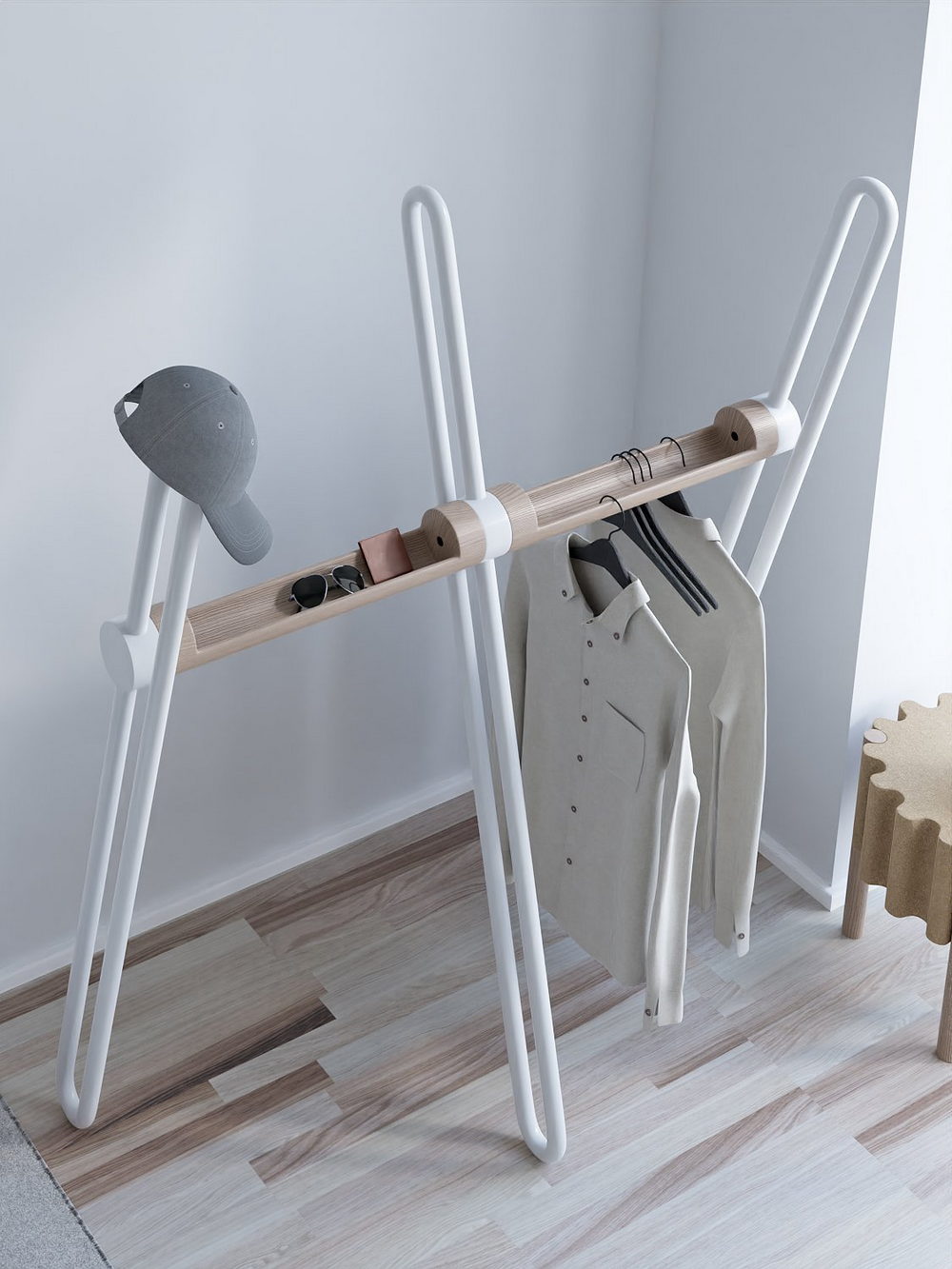 Brick
Brick is a sofa driven by the way people are now working from home and how often they use the sofa to do it. The centre module has the option to integrate a rotating side table and a power supply for convenience.