Moving a house is not easy; it takes your time, drains your energy, and sometimes takes a toll on your pocket too.
And, if you are running on a low budget, you would be deeply concerned about the cost of styling your home all over again.
Let's be honest, up till now, you must have spent a lot on finding your new home and financing its purchase, and you're probably looking for ways to save money now.
A brilliant and effective way is to use your house's old furniture and accessories to style your new home. Let's look at a few ways you can do this.
Trade the chairs.
Matching tables and chairs could get a little boring. If you use the same pattern and layout that you used in your old house, it could take away the feeling of living in a new place. Get creative with it.
But first, make sure you find a local removalist to take care of shifting all the heavier and costly stuff to save it from damage. Then, once your furniture and other stuff arrive safely, start playing with the arrangement.
You can exchange the kitchen table chairs with the ones in the dining room while keeping the same table.
Or, you can get creative and only trade the head or center chairs. This will give the table a new and cool look, and you are bound to get compliments for your creativity. For any larger items and junk you don't want to take with you, consider a professional rubbish removal service like 1300 Rubbish.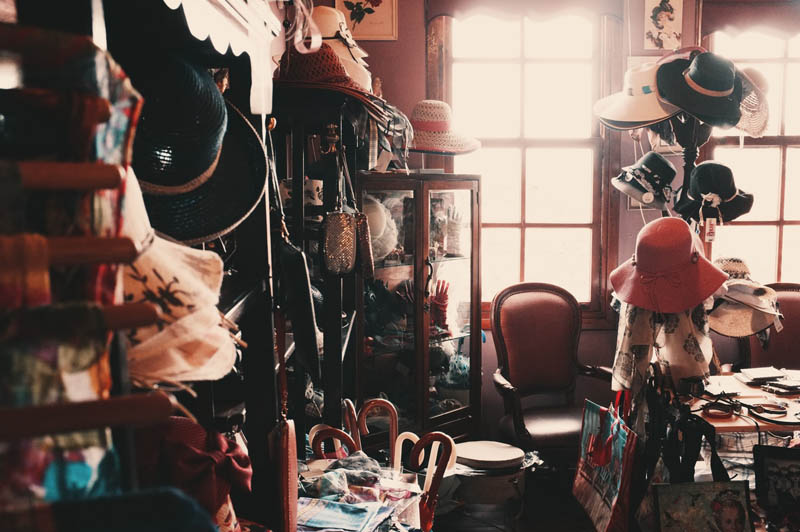 Turn a stool into a side table.
Though very small in size, side tables are an essential design element as well as a valuable piece of everyday furniture. You happily place one in your bedroom, living room, or kitchen area.
How about you don't spend money on a new side table? Yes, it's possible. Look for old stools in your house, and we are sure there will be a few lying around that are not used by anyone now.
Pick a decent one, give it a little brushing and retouching, and voila! You'll have a new side table to show off and add charm to the interior of your house just like that.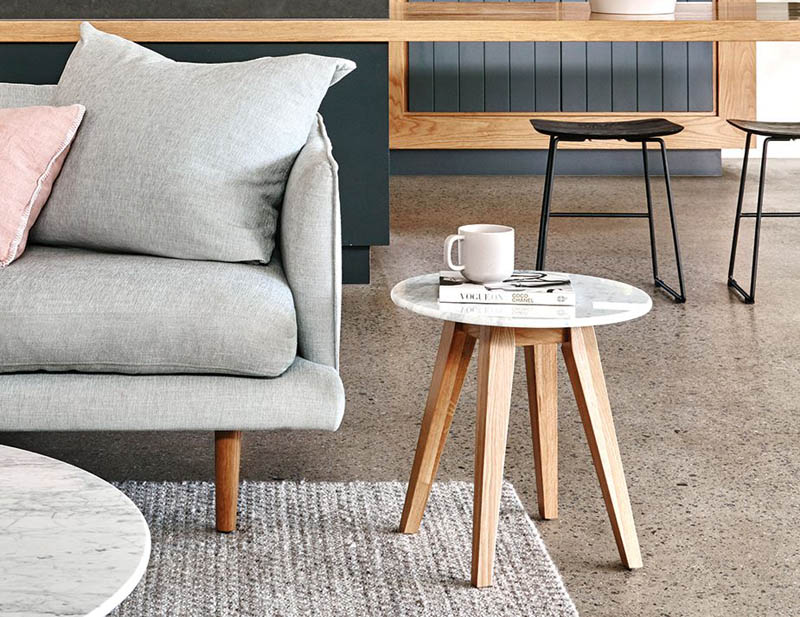 Bring out your plates and pitchers!
Who doesn't have fancy plates and pitchers in the house? Either you or your partner would have bought some, or your mother would have gifted you her most beloved pieces.
In any case, these can work as excellent design accessories in your kitchen and dining area. Just put up a few open shelves and fill them with the beautifully patterned plates and fancy-shaped pitchers.
Your guests are surely going to ask, "Where did you get these?" and you will be a proud storyteller of how you repurposed them!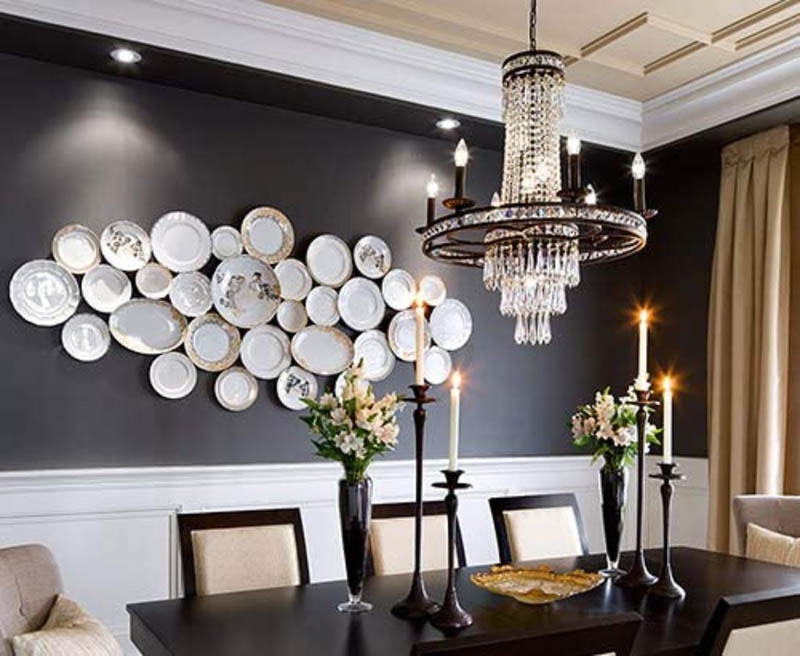 Swap & repurpose lights and lamps.
When it comes to lighting your new house, you need to be very careful as it will determine the feel of your home and how your accessories and décor appear.
But (a big BUT), before heading to the market to get new hanging lights or rotating lamps, have a good look at what you already have. Because rewiring old light fixtures is relatively simpler and cheaper than finding new ones.
For the lights, get your creativity flowing; combine any spare glass jars with LED bulbs, hang them with wire, and make your own farm-house style light. Similarly, you can convert simple LED bulbs to hanging lights and use them in your living room or bedroom area.
If you want less hassle, simply swap lights and table lamps from different rooms and give each room a new look.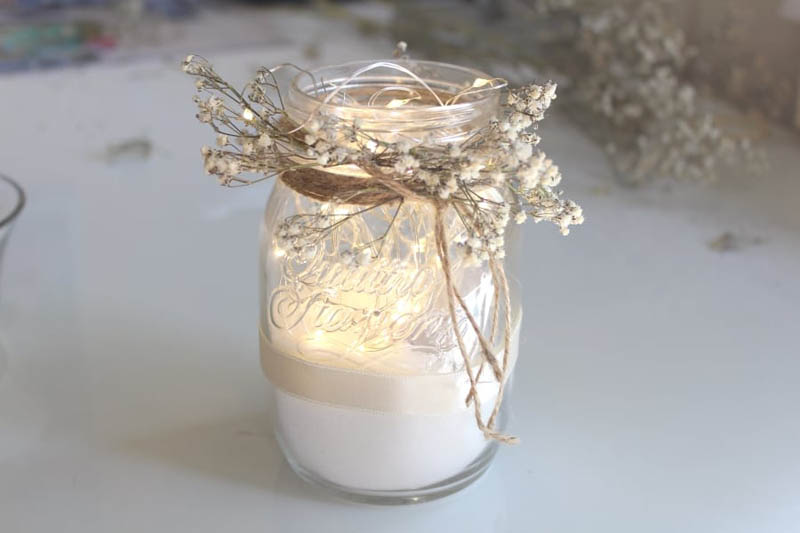 Make a picture wall.
We all love picture frames and putting together lovely family photos in each room.
Not just because they fill empty wall space or complement the décor, but also because besides adding style, pictures add a certain emotion and warmth to your home.
You'll definitely want to keep them forever and have the lovely, warm feeling linger in your new home too. But how about adding some twists and fun?
Choose a wall in the lounge or living room, and fill it with all the pictures you have. They don't need to be similar in shape or size. In fact, irregular sizes will add a touch of creativity. If you don't have irregular sizes, it will look like you planned and placed the sizes meticulously, making you the new décor master of the house!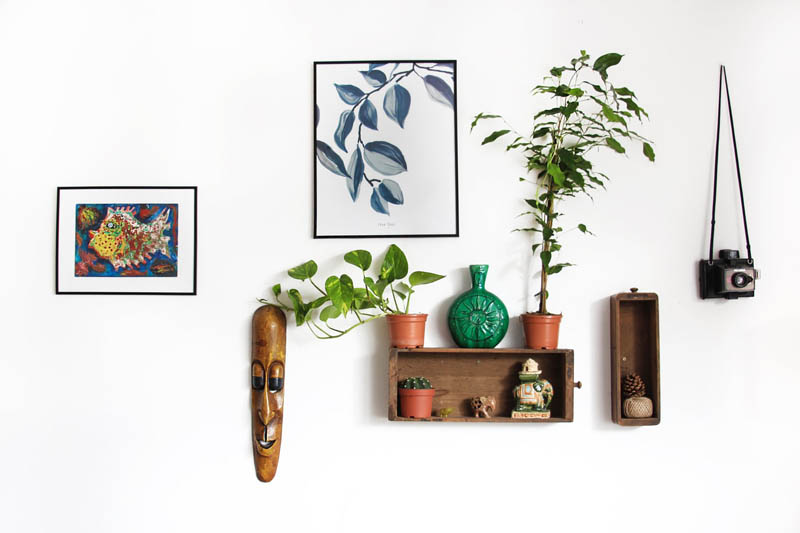 Finally, remember good design makes things easier to use. When thinking about how to furnish your new home, you must not fall into the trap of overly fancy, impractical ideas. Use what you have creatively, and you won't need to look too far!