If your house has a basement, you are in a fortunate minority, according to statistics reported in the Washington Post, which showed that fewer than one in three standalone houses in the USA have full basements. Today, our homes are more than just places to eat and sleep. For many households, they are also places of work, education, entertainment and more.
Given these multiple roles, it seems all the more wasteful if such a precious commodity as a basement is simply left unused, or as a final resting place for items that should really have been given away to charity or tossed in the trash long ago. Here, we explore some ideas for bringing your basement to life and making it a valuable part of the 21st-century living space.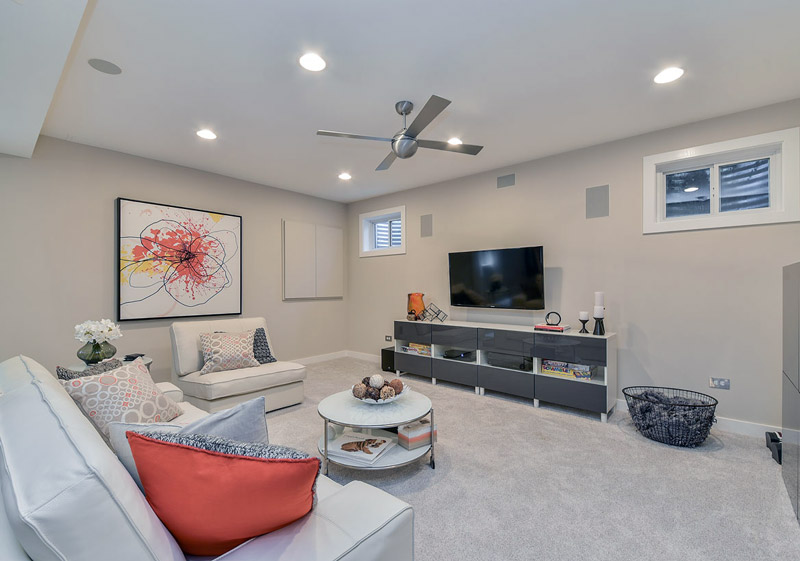 Wine cellar
Let's start with a modern twist on the most traditional of all uses for a basement. If your image of a wine cellar is somewhere musty with stone walls, cobwebs and a single light bulb hanging from a cord, think again. What we have in mind here is not just a place to store wine, but somewhere you can fully indulge your hobby.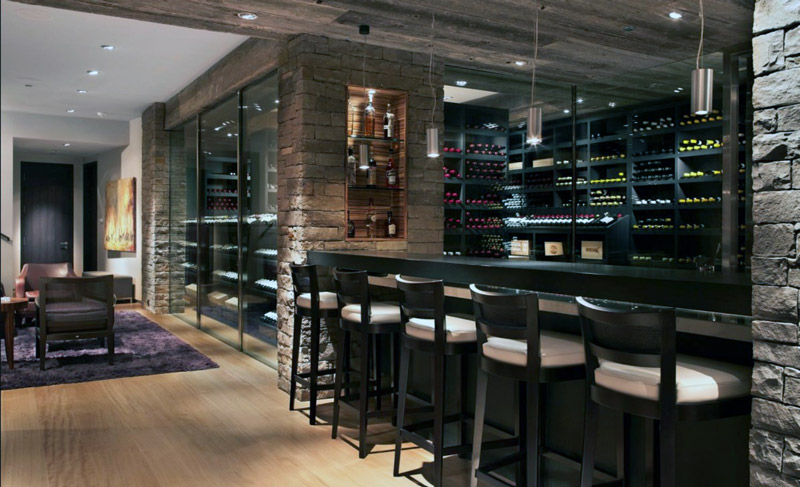 As well as the obligatory wine racks, consider adding a small bar, tables and chairs, a fridge and somewhere to store your favorite savory snacks. Surely there's no place better to host your very own wine tasting evening.
Home office
Even before the process was accelerated by events of the past 12 months, there was already a growing trend towards home working. Setting up an office on the sofa or at the kitchen table is never going to be an ideal solution, especially if you have regular calls and video conferences going on while other members of the household are trying to occupy the same space.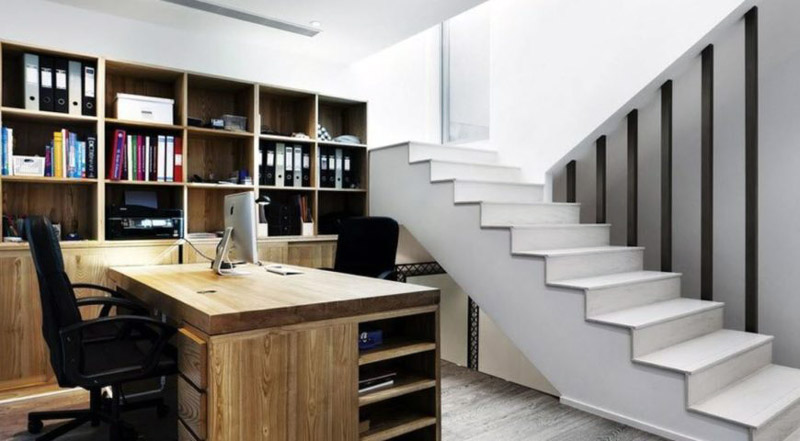 The basement is a perfect location for a home office, giving you enough space for a desk and comfortable seating, depending on how you prefer to work. It also provides a blank canvas so that you can get the necessary IT and power infrastructure in place before you start on the décor, meaning you have a real working space with no compromises.
Personal casino
Who doesn't love a night at the casino? It's the ultimate excuse for sophisticated adults to spend the evening playing games, and perhaps enjoying a drink or two at the same time. The downside to hitting Vegas too often is, of course, that it can get expensive. A "just for fun" casino in your basement makes a fabulous alternative and you'll be the envy of all your friends.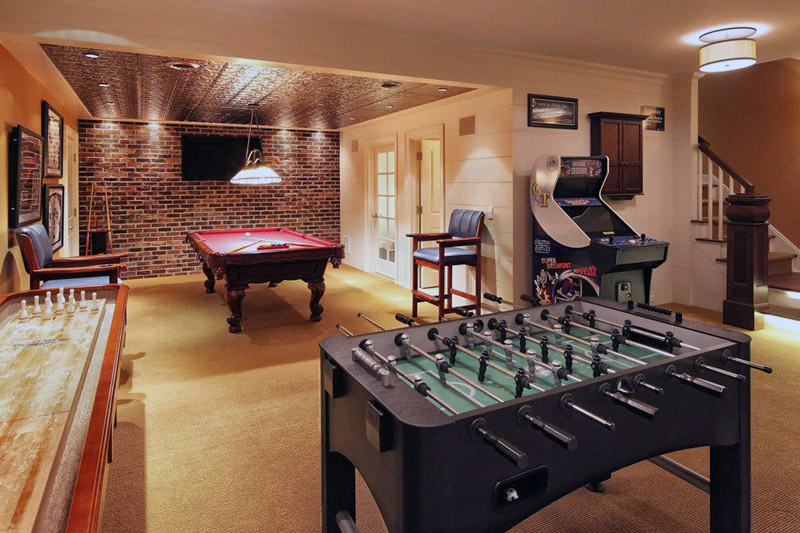 If you end up choosing a basement makeover that will allow you to turn this space into your own personal mini-casino, you can't go wrong with seeking inspiration from some of the best casinos in Vegas. Card tables are inexpensive, while a roulette wheel makes a great centerpiece. You could also set up terminals to play games like video poker online, or even consider buying a couple of genuine game cabinets for added authenticity.
Home theater
Just like the casinos, the movie theaters have been hit hard by recent events. The streaming facilities that we have available these days and the fact that so many new releases are going direct to platforms like Disney Plus and HBO Max make you wonder whether the movie theater is heading towards extinction.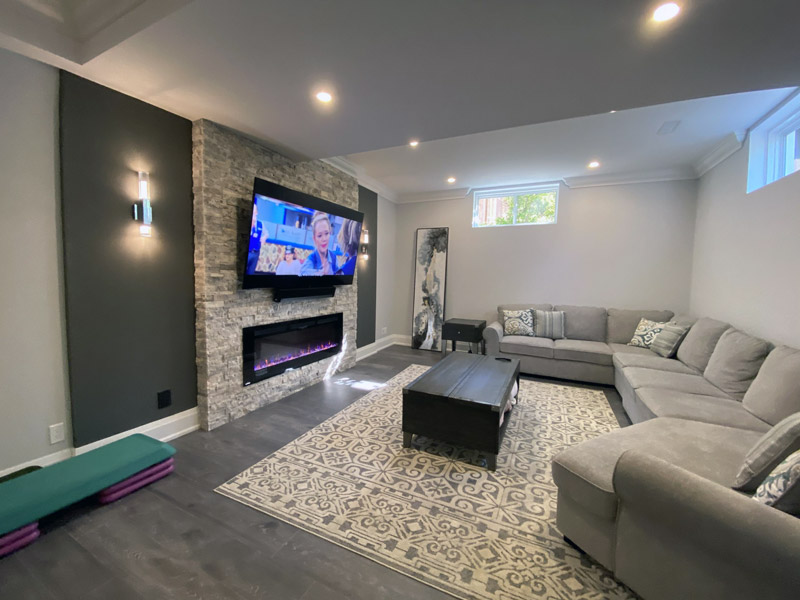 Now could be the moment to ensure we capture that experience of the big screen, surround sound and comfy seats for posterity – and where better to dim the lights and settle back for the main feature than in the basement? As with the office idea, get the technological infrastructure in place first before you focus on the fun aspects of furnishings and accessories. One extra tip, though – a home popcorn maker makes the perfect finishing touch!
Music room and recording studio
If you have musical talent in the family, it is important to nurture and encourage it. That, however, can be easier said than done if someone is practicing their trumpet while another family member is busy with homework and yet another is on a conference call with the management team.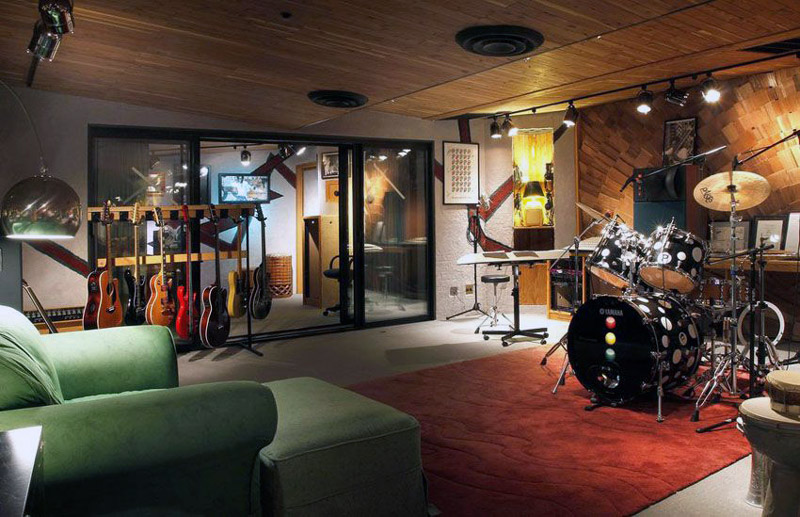 A basement can be the perfect place for music, as it is easy to create the necessary acoustic environment. Even if you're a beginner, you could find that with the right instrument in the right environment, you unlock some latent talent – and if nothing else, a drum kit in a basement is simply the best stress-reliever ever after a busy day!
Your own reading nook
Do your family's sensibilities lean more towards the literary? Then a quiet reading space might have more universal appeal than amplifiers and a drum kit. Every book lover dreams of having his or her own personal library, and the windowless nature of a basement makes it the ideal choice. If you don't have enough books to fill the walls, it's not nearly as expensive as you might think to buy in bulk from wholesalers or via internet auction sites, if you are more concerned with the style of the books than the titles themselves.
With the reading matter in place, it's just a case of adding mood lighting, comfortable seating and plenty of homely soft furnishings. It will make your basement the perfect place to escape from the hectic world of the 2020s for an hour or two.