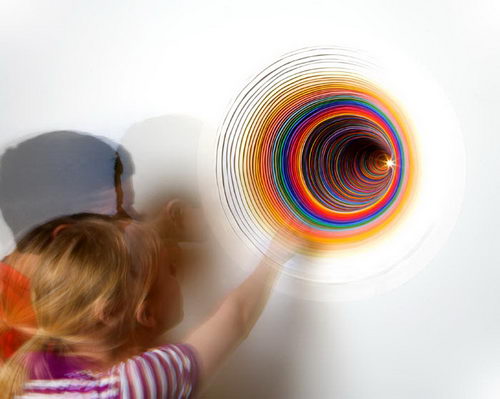 Miami artist,
Jen Stark
lives in wonderful world of color and construction paper. Her brilliant paper sculptures are amazingly vibrant and executed perfectly. It is hard to believe these wonderful looking sculptures are made by hand-cutting color paper.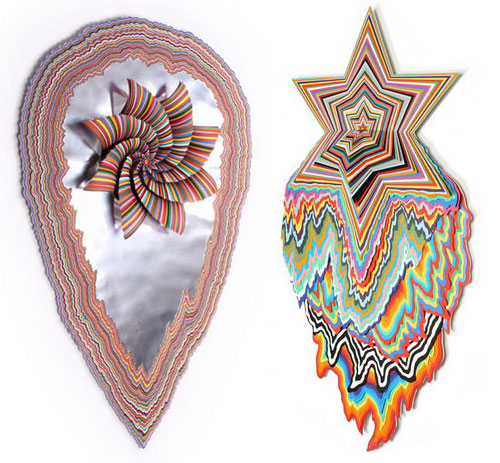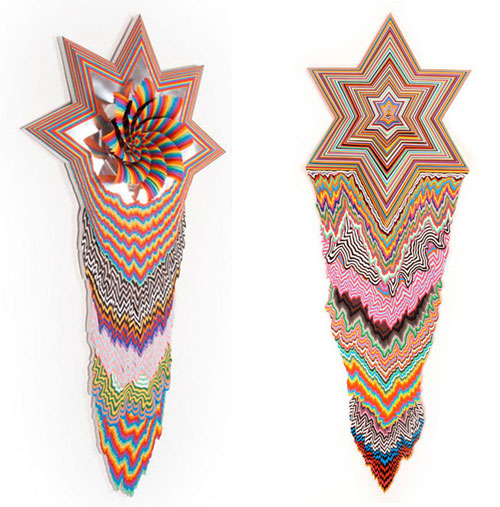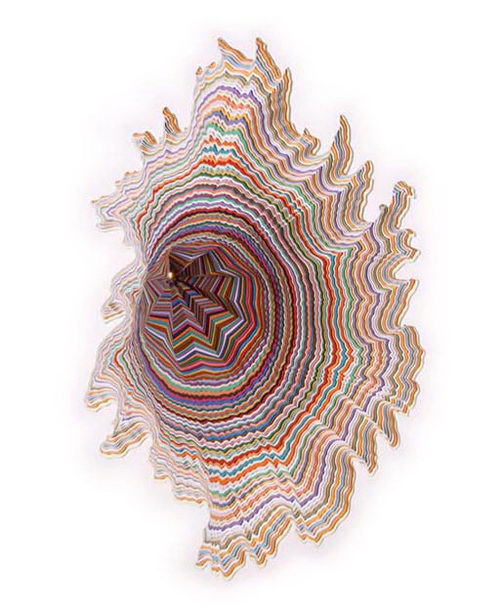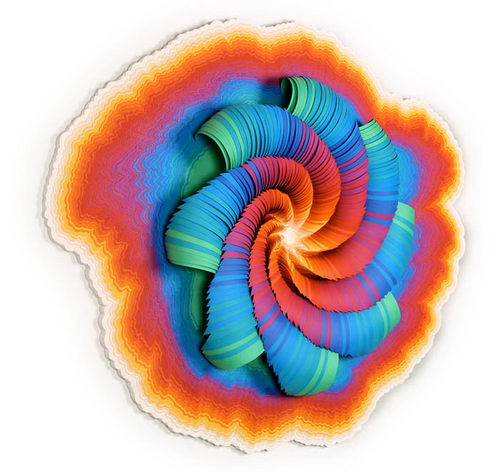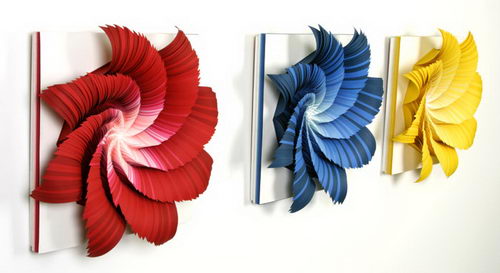 The layers of colored paper draw one's eye gradually into the center of the sculpture making each individual sculpture like portals into different psychedelic dimensions. I guess, the amount of time and effort it takes to create these must be almost unbelievable. Really great work!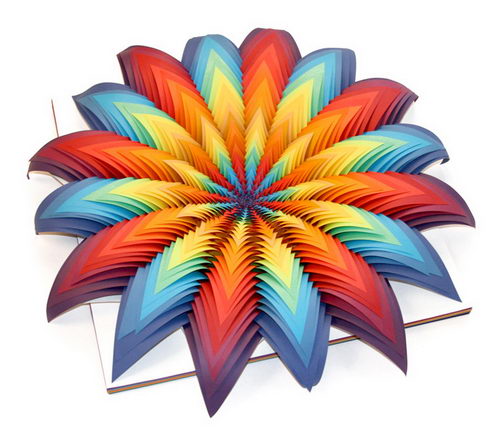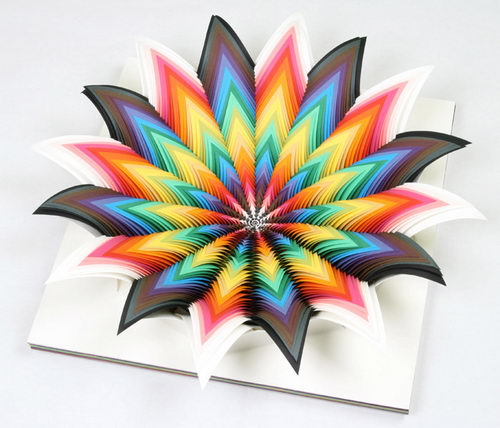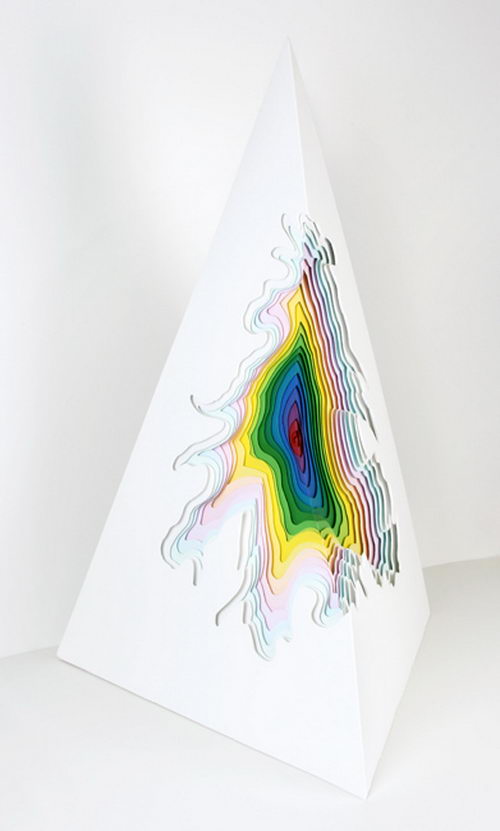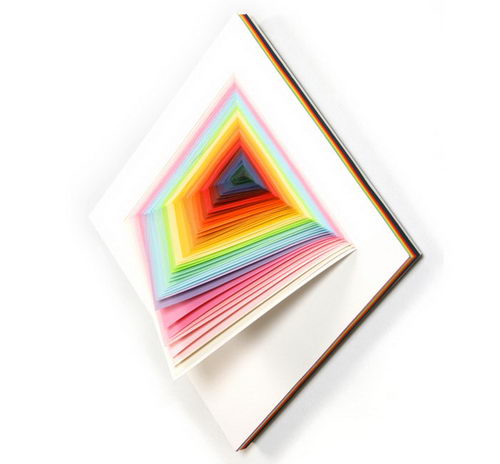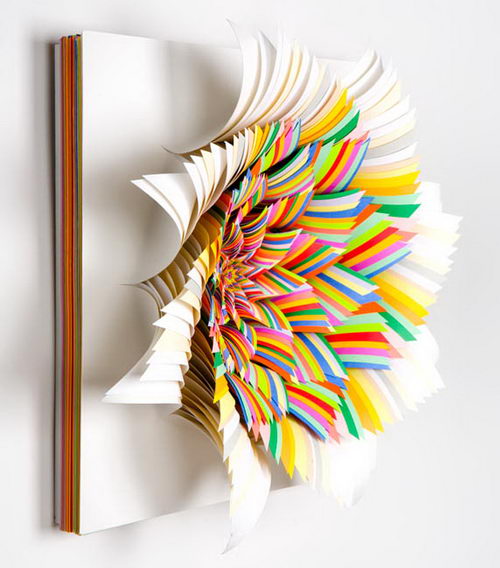 To see more of Jen Stark's paper sculptures, go to the
artist's website
.