Playful Fashion Sketches Using Various Foods as Clothes
Artist Gretchen Röehrs completes her playful fashion illustrations by utilizing colorful food items, such as bread, banana skin, cherry as a finishing touch. Making use of the food's texture and color, Gretchen smartly transform these edibles into pieces that are reminiscent of structured, flowing, and shapely articles of clothing.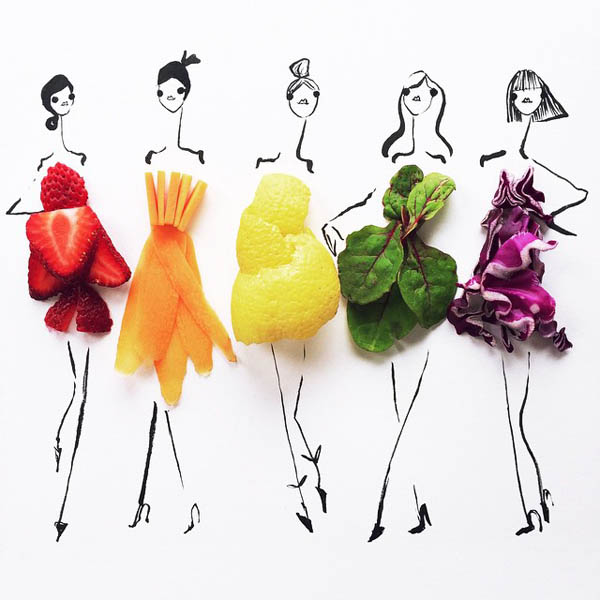 In each illustration, the foods are manipulated so that they mirror the human body's many curves and angles. The twisted banana, deep red cherries, layered artichoke, and other provisions add a naturalistic texture to the sketches. It is quite interesting to see those modern girls wear those food dressing. Another prefect example of creating playful art with food.