Travelling for business can be both exciting and intimidating, especially if it's your first time. Whether you're travelling to attend a conference, meet with clients, or have a business meeting in another city, it's important to be prepared. Here are some tips to help you plan for your trip and make the most of your time.
Plan Ahead
As with any travel it's always important to be prepared and organised before heading off. Start by researching your destination and creating a detailed itinerary. Always check if you need visas or a different currency. This will help you stay organised and ensure that you don't miss any important meetings or events. You should also consider the type of transportation you will use, as well as the type of accommodations you will need. Make sure to book your flights and accommodations well in advance, as prices can often rise closer to the date of travel. There are many websites you can check out to get the best prices on hotels close to your destination such as Hotels.com and Booking.com. You should also plan for any potential delays or disruptions, such as bad weather or strikes, so you can adjust your itinerary accordingly.
You can prepare for lots of unfortunate eventualities by getting yourself some travel insurance. As an example, why not have a look at travel insurance provider Staysure, they provide adequate cover for anything from medical issues to cancelled flights.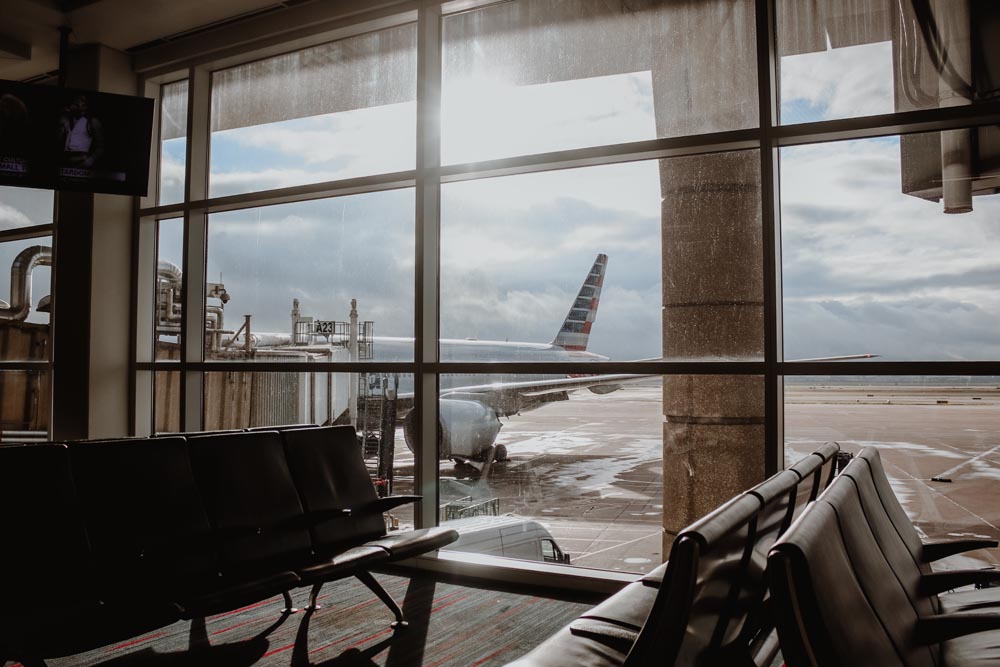 Pack Wisely
When packing, think about the specific needs of your trip. For example, if you'll be attending a lot of meetings, you may want to bring professional clothing and comfortable shoes. If you're going to be doing a lot of walking, you may want to pack light and comfortable clothes. There will no doubt be some dinners with clients and nights out, so pack for every eventuality.
Make sure you also check your baggage allowance if you are flying. It can often make more sense if you are flying on short trips to only take cabin baggage. This will help you skip the queues and get to your meetings faster, but it does mean packing light, so you'll need to make the decision that is best for your trip. Some airlines like British Airways will include hold luggage with your booking, so be sure to check before you fly.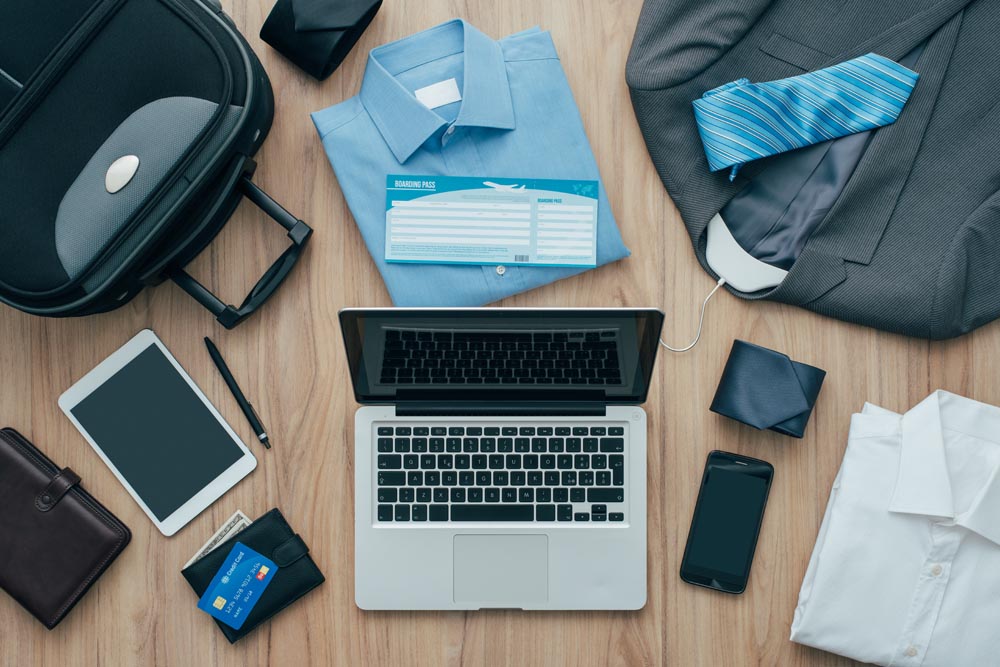 Stay connected
It's important to stay connected while travelling for business, so be sure to bring all the necessary technology, such as a laptop, phone, and most importantly a charger for each device. You could also consider getting a local SIM card or a portable WiFi device, so you can stay connected even when you're on the go. This will allow you to stay in touch with your colleagues and clients, as well as access important information and documents. It's also a good idea to download any relevant apps, such as maps or transportation apps, to make it easier to navigate your destination.
Take care of yourself
Travelling can be stressful, so it's important to take care of yourself. Be sure to get enough sleep, stay hydrated, and eat healthy foods. You should also consider bringing some stress-relief techniques, such as meditation or exercise, to help you stay calm and focused. If you're feeling overwhelmed, don't hesitate to take some time for yourself to relax and recharge. This will help you stay focused and productive during your trip.
In conclusion, travelling for business can be a great experience, but it's important to plan and prepare. By following these tips, you can make the most of your trip and have a successful and productive time. Whether you're travelling for the first time or you're a seasoned business traveller, these tips will help you stay organised, connected, and focused on your goals.