SPAGHETTI donuts? Do You Want to Give it a Try
Although there are tons of weird donuts around the world, you probably barely connected it with spaghetti – something you might only eat around the table rather than hold in hand. However, Brooklyn-based eatery Pop Pasta doesn't follow the convention and invented SPAGHETTI donuts – a popular Neapolitan dish, the spaghetti pie in the shape of a donuts.
Creators Luigi Fiorentino and his wife Emy Gargiulo wrote on their website: "In the Neapolitan tradition the spaghetti pie is a dish prepared with pasta leftovers combined with eggs and cheese and then fried." Looks to me, there is really nothing new about the SPAGHETTI donuts except the shape. And I don't really get why people get so excited about it. I do understand this creation can be held in the hand which, when it comes to not having to find a clean knife and fork. But is that all we dreamed of? So not too angry, not too excited, just another try to present food in a different looking. If there is a chance, I won't mind to try it but don't except me line up for it.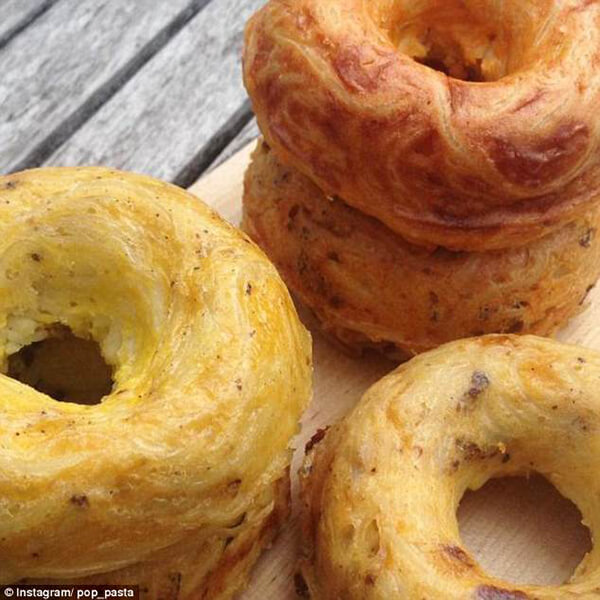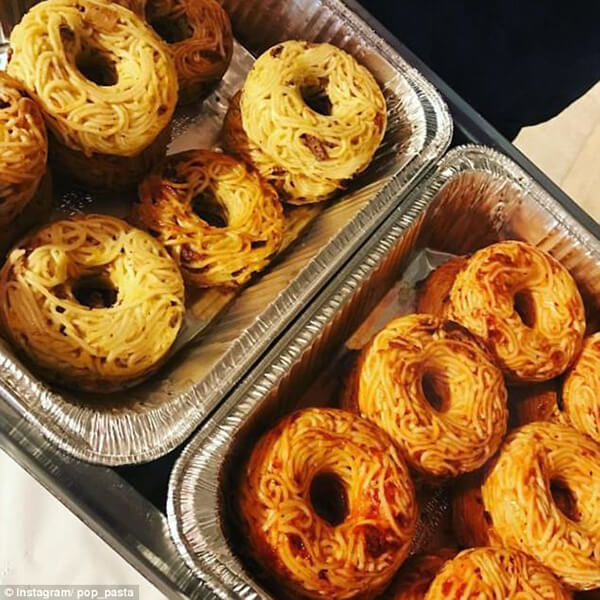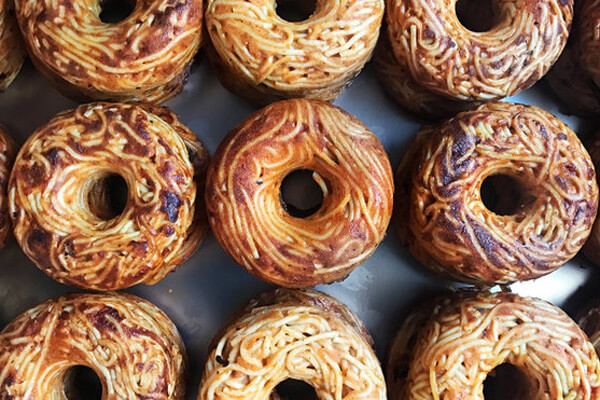 via: dailymail