Maybe you're the type that loves the idea of designing your space just the way you like it. But perhaps you don't have much to go on aside from the last Pinterest board you scrolled past.
If you don't have an eye for design, that's perfectly fine. Not everyone is an interior decorator. In fact, these skills take both talent and industry knowledge in order to excel. But even if you can't figure out why stripes don't match with polka dots, you can still design a lovely space with a little creative ingenuity.
The modern design world contains many elements to consider. But instead of throwing a rug on the floor, buying an antique lamp, hanging all your family pictures and calling it a day, you'll be better off learning about the different elements that can do your space much more justice.
Unless you're one of the lucky homeowners to have an interior designer on speed dial, the following will provide you with a starting point to spice up your interior.
Bathroom Doors
You've probably heard of making your bathroom area much more pleasant by utilizing peaceful colors and the like, but have you ever considered that your bathroom door can also be a functional design element as well?
Bathroom doors are common, but they don't have to be. In fact, you might not choose to have a bathroom door at all if you wish to open your bathroom space up a bit. But one who lives alone might be the best suited for this design element.
For example, you could utilize a curtain rod and hang a tapestry or other fabric that you like for a bathroom door, or you could use a sliding barn door design that allows for your bathroom to be more modernized.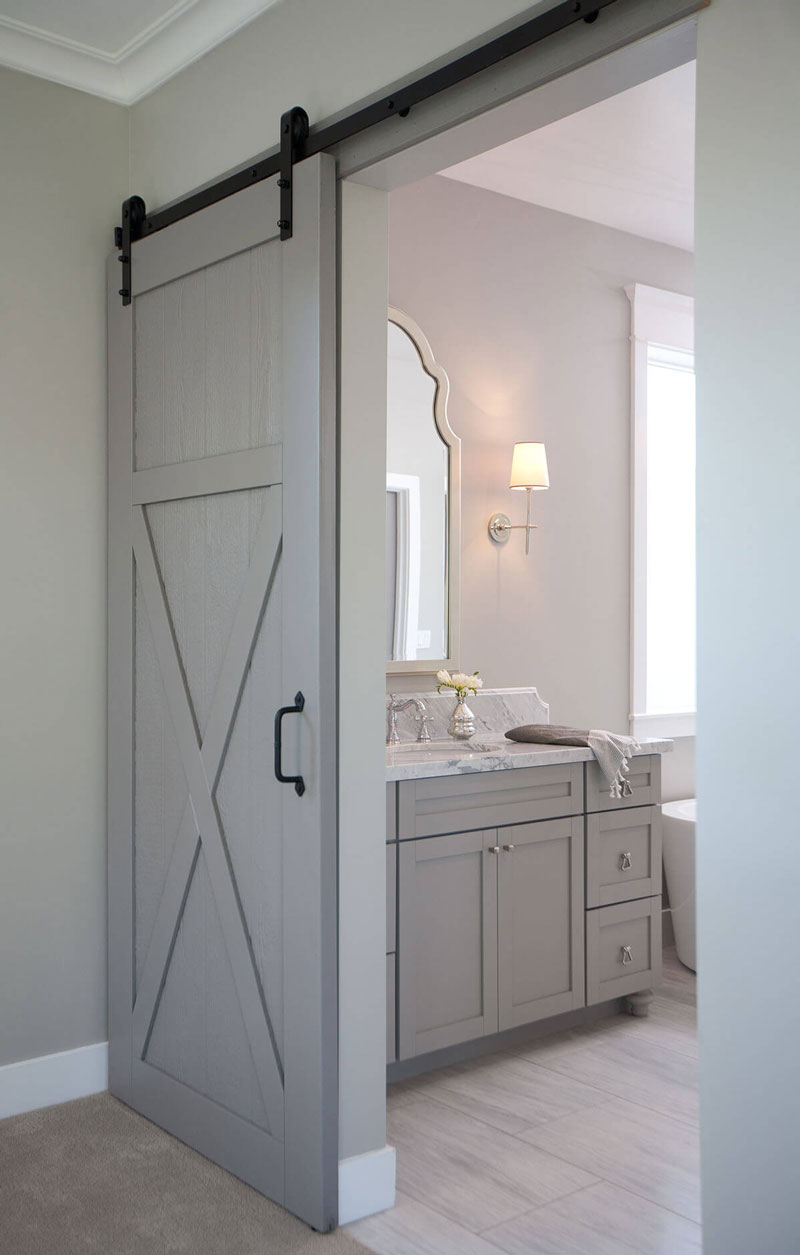 Additionally, you may also choose to have an opaque glass door for your bathroom which will give your bathroom both style and elegance.
Bohemian Wall Decor
If you've ever heard of Boho-chic, then you're probably aware that these design elements can be extravagant and unconventional, just like the Bohemian lifestyle itself. But the best part about these elements is they add a blast of color and personality to your walls.
Wall decor comes in all shapes and sizes. But when you choose a Boho-chic theme, you're most likely going to be working with elements that are a bit more flamboyant. And this can be incorporated in unusual ways.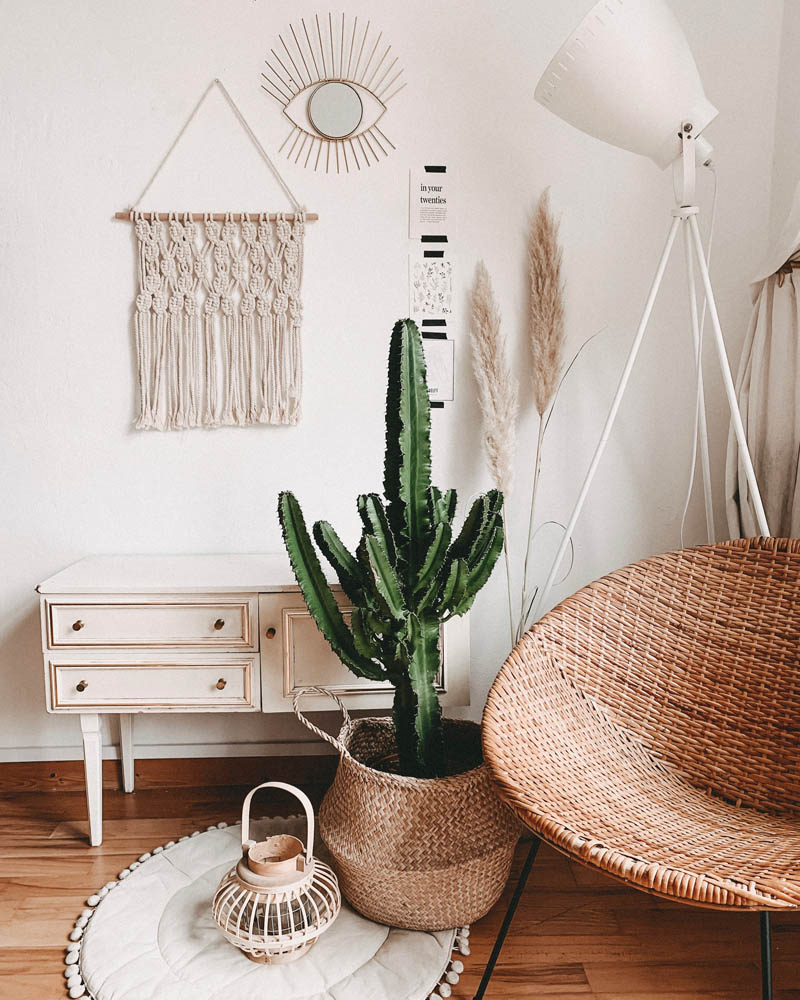 A few elements of Bohemian wall decor you may want to consider are as follows:
Woven baskets
Wall tapestries
Dreamcatchers
Staggered mirrors
Feathers
Raw canvas paintings
Scrolls
Triptychs
Masks
One of the best attributes of Bohemian wall decor is that it adds texture and life to your walls. And these pieces can also spark intrigue and become great conversation starters for those who visit your home.
Play with Patterns
Patterned walls might push the envelope when attempting to appeal to modern design. But with the right placement, you can make ordinary walls stand out, and give depth to areas of the home that are otherwise lifeless.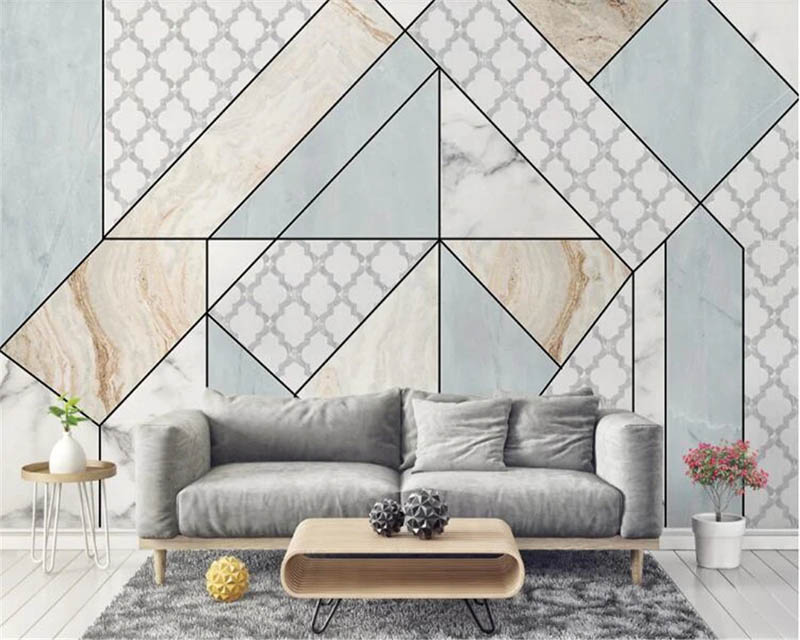 For example, wallpaper is great for bringing depth into a room. And you can literally find thousands of wallpaper designs at many locations. The idea is to blend the right colors with the right patterns.
Perhaps you like bold colors such as bright yellows or reds. Adding a pattern with these colors can bring elegance into a room, and set it apart from other areas of the home.
Mirrors
Nothing adds greater depth to a space than making it look larger with mirrors. And if you have a room that you want to open up, adding floor-to-ceiling mirrors is a great strategy to consider.
Popular areas for mirrors are breakfast nooks, smaller dens, office spaces, bonus rooms, or any other area where you'd like the feel of more space. And even by placing a mirror at the end of your hallways can make your home appear larger than it actually is.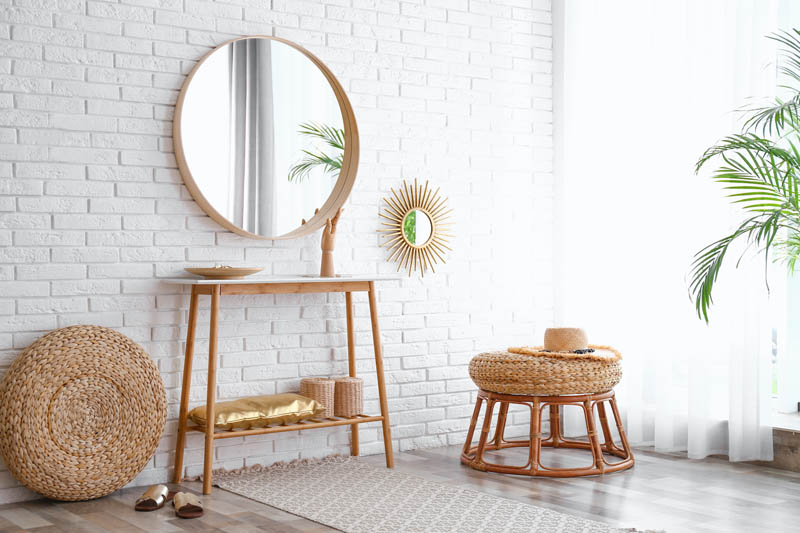 Mirrors also offer more light to a space as they'll reflect incoming light into a room. So if you're trying to open up a space and you want more light, strategically placing mirrors in your home can provide a dual purpose.
You don't have to be from Milan to have a sense of style and design. And even some of the simplest elements can add personality to your home. But if you begin by considering the design elements presented here, you'll be well on your way to creating the perfect space.