Personally, I like things made by recycling old stuffs. It is like reborn. Who doesn't want second life, even the old discarded items. Hence, we introduce many articles showing many creative ways of recycling. Today, we will introduce you the artists behind the Canadian design studio Adrian Martinus – bothers Adrian and Martinus Pool who give discarded skateboards a second chance at life by repurposing them as sustainable home decor and furniture.
Coffee table, stool, cupboard, planter and even as small as hexagon-shaped stud earrings, each of their products comprises a colorful filling that comes from the vibrant skateboard from which they were sourced.
I have to say, the product itself looks pretty good. But after checking the price from their Esty store, I am not quite sure. 6500 CAD for a dinning table? 350 CAD for a dish? Yeah, I like recycled stuff and love to protect environment. But obviously, I can't afford such expensive recycled product. Maybe, at this point, these things aren't things for daily use anymore. They are more like a display artwork. Not sure how you think about it. For me, it is just not my understanding of recycling any more.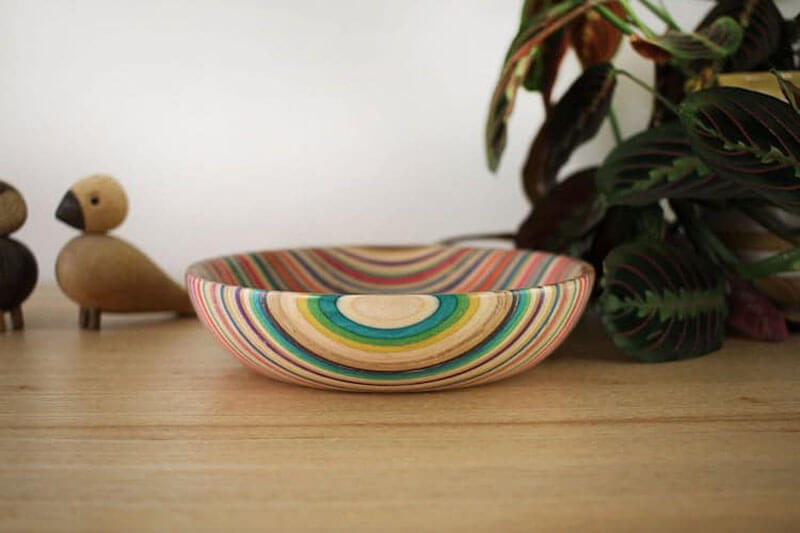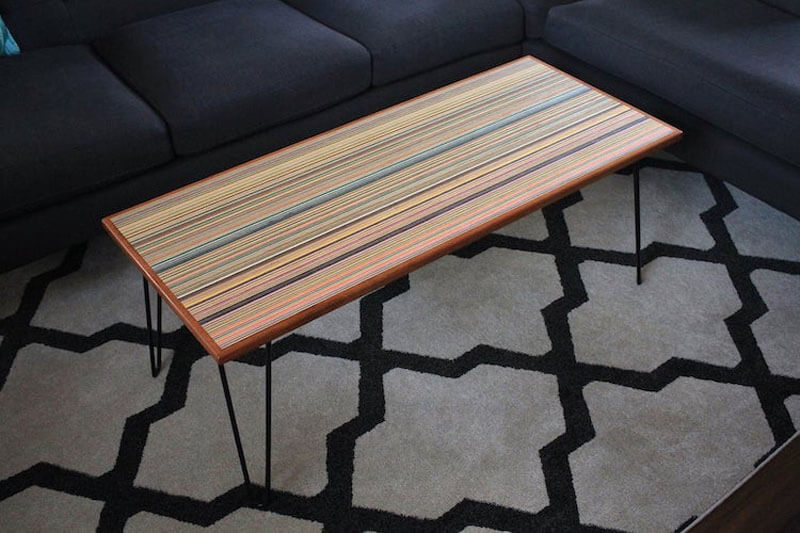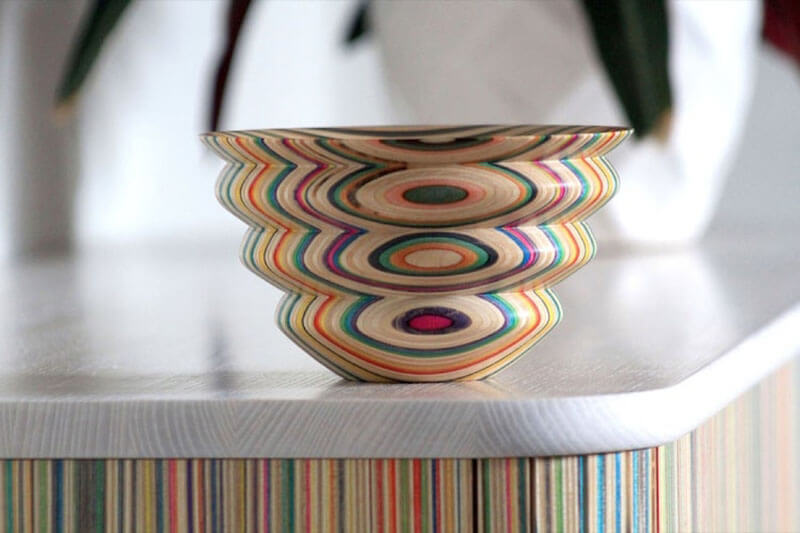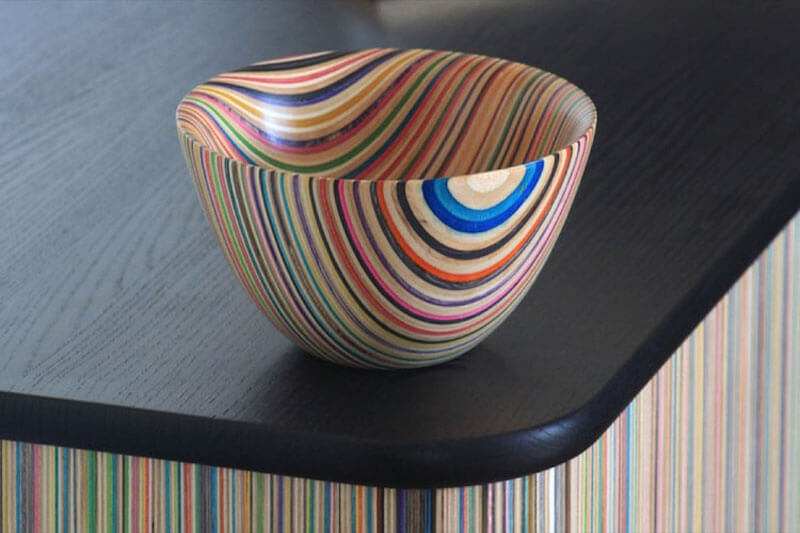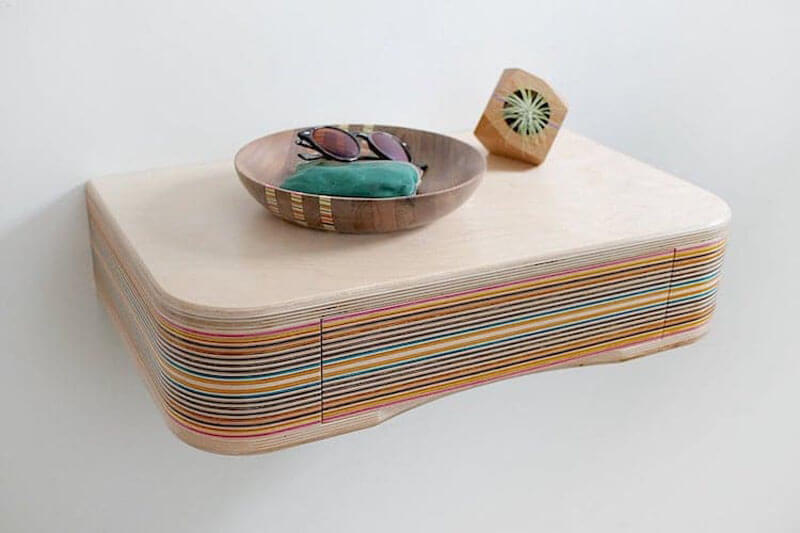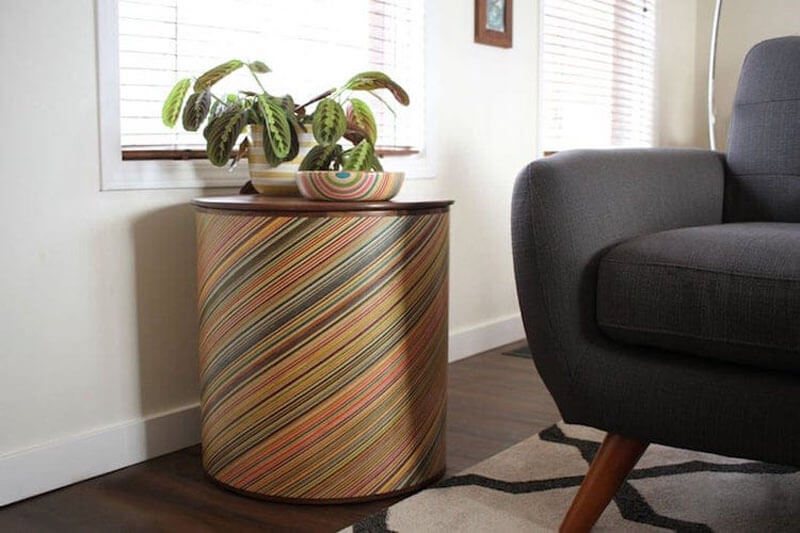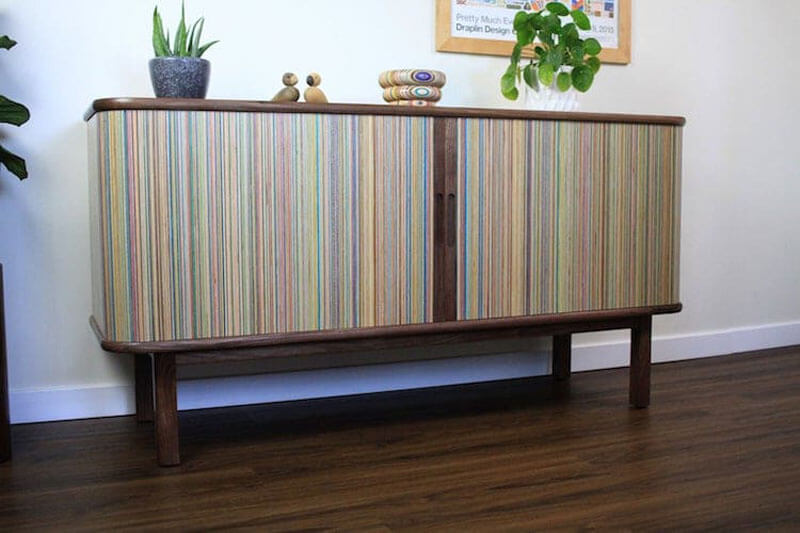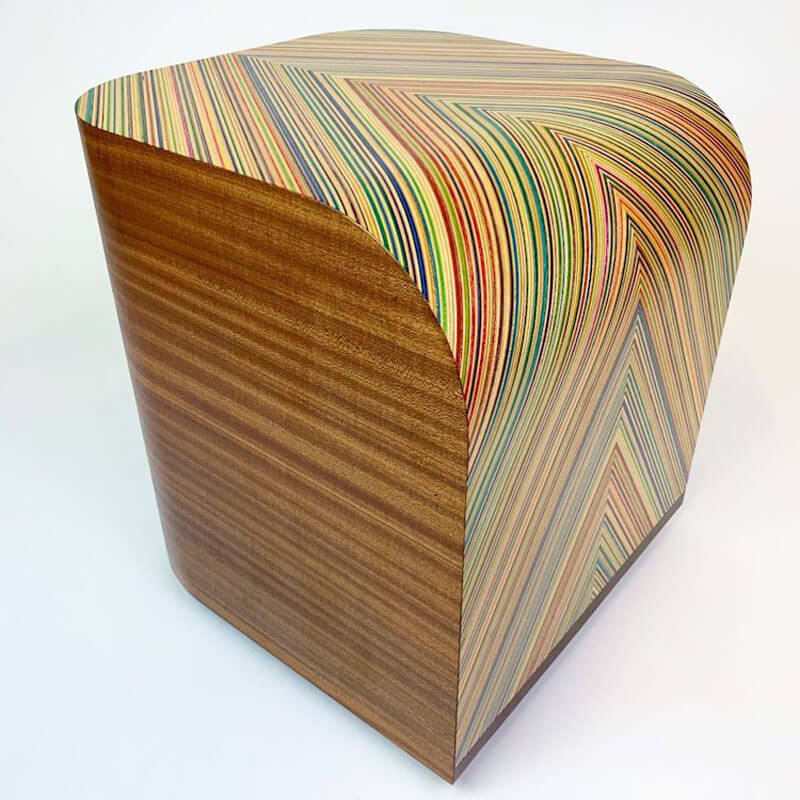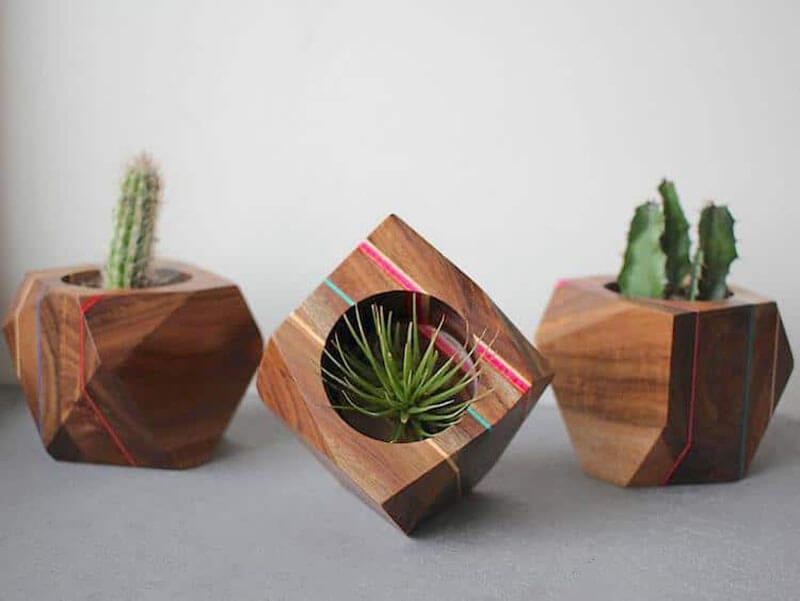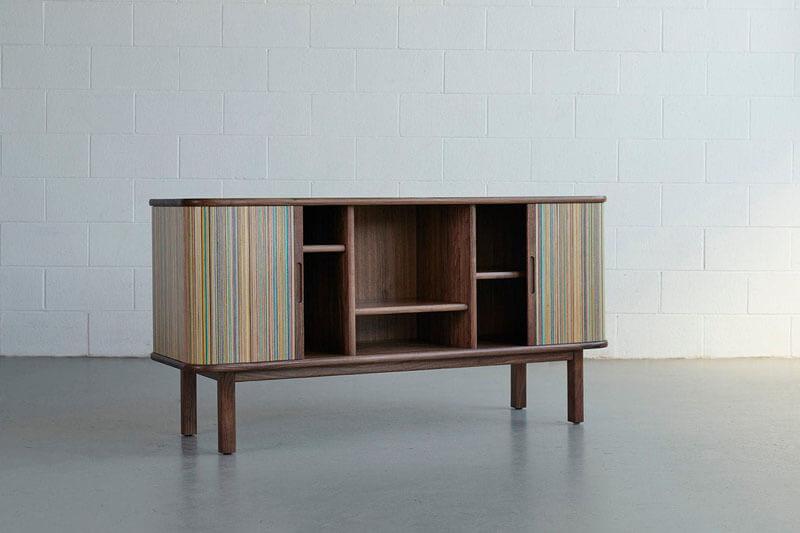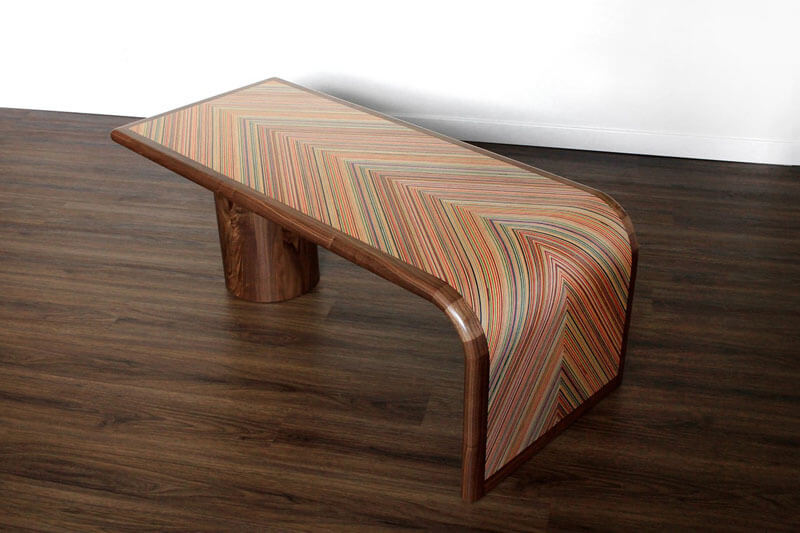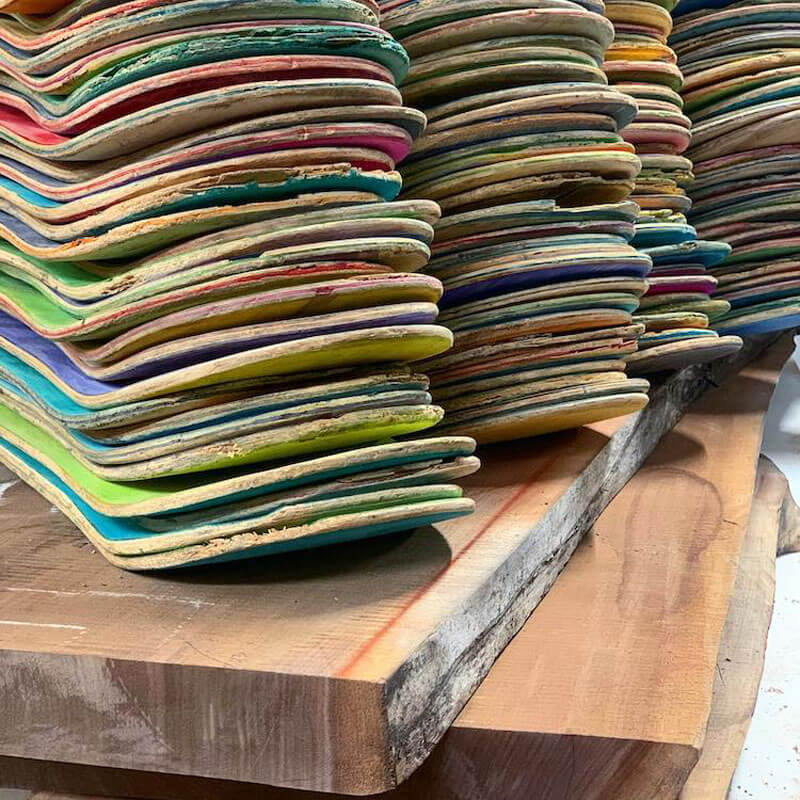 This post may contain affiliate links. If you make a purchase, Design Swan may earn an affiliate commission. Please read our disclosure for more info.